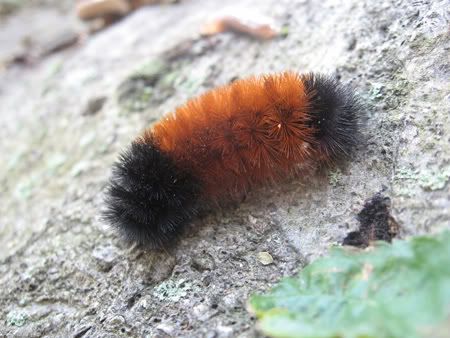 Photos by
urbpan
. Location: Olmsted Park, Boston.
Urban species
#290
: Wooly bear
Along with
ladybugs
, wooly bear caterpillars are among the most adored of the insects. This is not due to any function or service that they perform, simply their attractive, panda-like appearance, and the lack (or concealment) of such objectionable insect features as creepy abdominal segments, horrible mandibles, ugly appendages, and alarming pinchers. As far as most people are concerned, wooly bears are simply tiny cylindrical mammals. While it's nice to see at least one insect admired, it's baffling that very similar animals that have patchy "fur," or none at all, are reviled. Caterpillar hair is a defensive structure which helps prevent birds and other predators from eating the butterfly or moth larvae. Some caterpillar bristles contain venom and are dangerous to touch, but wooly bears can be handled safely.
Wooly bears are common throughout North America. Unlike picky specialists like the
monarch
, these caterpillars will eat nearly anything, from the
dandelions
to
maples
and many other plants in between. Introduced plants such as
plantains
may help increase the numbers of wooly bears in cities--these plants persist late into the fall and even winter, allowing the caterpillars a longer feeding season. Wooly bears are conspicuously active in fall, seen crossing sidewalks in search of a place to hide and sleep through the winter. In spring the caterpillars wake up and pupate, transforming into Isabella tiger moths, rather nondescript yellowish brown creatures.
The story about the brown band on a wooly bear being a predictor of winter severity is of course, plain bunkum.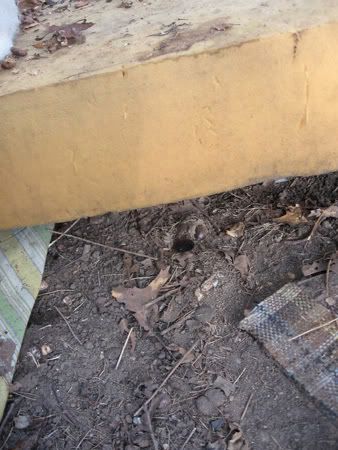 This foam rubber pad in the Olmsted park woods was dragged there for humans to sleep on, but
camel crickets
and wooly bears were sleeping beneath it.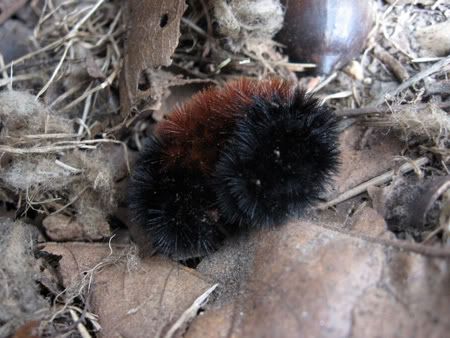 Latest Month
December 2016
S
M
T
W
T
F
S
1
2
3
4
5
6
7
8
9
10
11
12
13
14
15
16
17
18
19
20
21
22
23
24
25
26
27
28
29
30
31