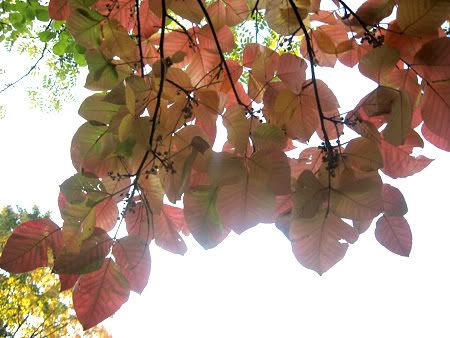 Photos by
urbpan
. Location: Egremont road, Brighton.
Urban species
#281
: Poison ivy
Toxicodendron radicans
The most beautiful fall colors, in my opinion, are expressed by a plant that I usually take pains to avoid. Poison ivy, famous for causing itchy blistery rashes on the skin of those who are sensitive to it, turns yellow, scarlet, and pink. It climbs dead and live trees, chain-link fences and cement walls, putting attractive foliage high in what would otherwise be blank spaces. Along with
Virginia creeper
and
sumac
, poison ivy is the best non-tree foliage in the autumn.
In the summer, however, it's hard for most of us to think well of it. The woody stems and shiny leaves are full of an oily toxic substance that about half of the human population reacts to. The blisters don't rise immediately, appearing instead hours, days, or even weeks later. The oil can be brushed off of damaged leaves onto clothes or the fur of your dog, to react on your skin later. Relief from the itch is hard to come by, though prescribed steroids cleared up a severe case I had recently (near the eyes). The traditional home remedy is calamine lotion, a pasty pink concoction that serves to make the sufferer look as leprous as he feels. Others have had success in treating poison ivy rashes with
jewelweed
juice. These days I take loratadine (generic Claritin) an antihistamine that I take for ragweed-related symptoms anyway, and that seems to keep the worst of the poison ivy dermatitis at bay.
Poison ivy is a perennial vine, native to North America, that aggressively invades open spaces in wooded areas. Its fruit is a white berry that is an important winter food source for many bird species. Birds then defecate the poison ivy seeds, which can germinate in a variety of habitats, including wetlands and disturbed sites in urban areas. Humans appear to be the only animals that suffer from poison ivy dermatitis, and
rabbits
and
deer
will browse on its fresh spring leaves. There are several related
Toxicodendrons
throughout North America, whose taxonomic names seem to be in flux, but are commonly known as poison oak (more shrublike) and poison sumac (resembling sumac, but with white berries).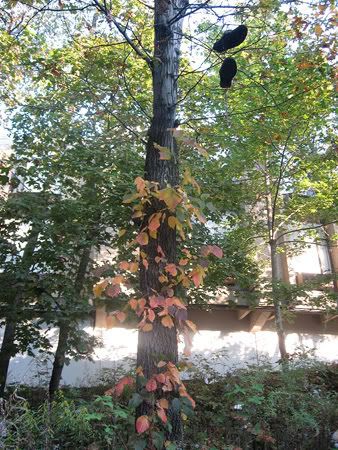 Poison ivy is the nicer of the decorations in this Brighton maple tree.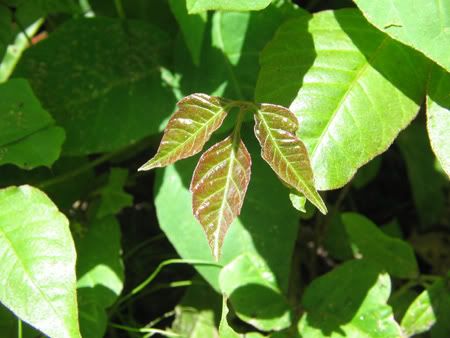 Early in June, it looks so innocent. By the way, "leaves of three, leave it be!" Location: Olmsted Park, Boston.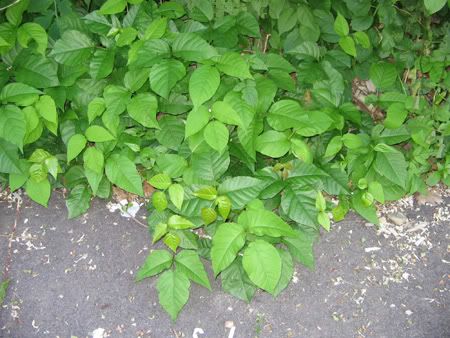 On the ground it forms dense mats. Location: Ringer playground, Allston.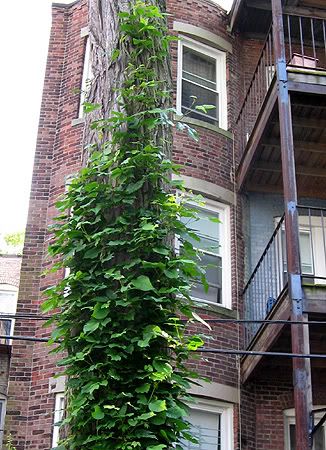 On trees it can be quite dense as well. Location: on a
black locust tree
in an alley near Glenville Ave. in Allston.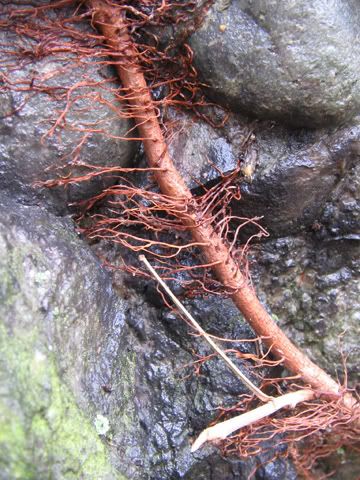 In the winter, the hairy attachments it uses to bind thick stems to surfaces become visible. (Olmsted Park)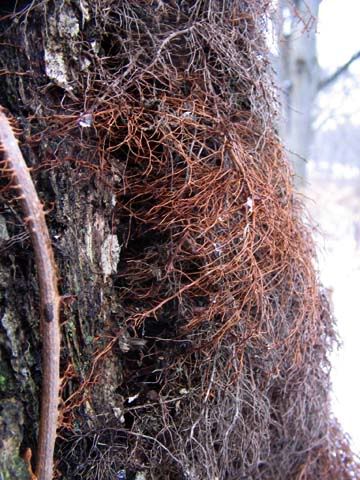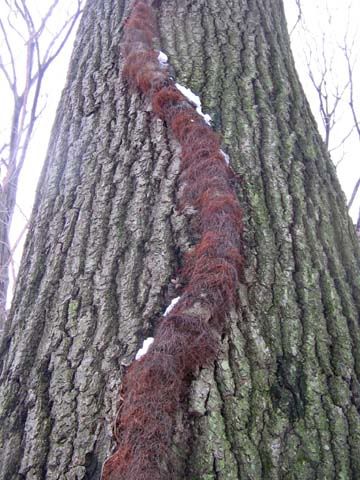 Thick poison ivy stems on trees in winter are sometimes called "monkey tails."
Tags:
Latest Month
December 2016
S
M
T
W
T
F
S
1
2
3
4
5
6
7
8
9
10
11
12
13
14
15
16
17
18
19
20
21
22
23
24
25
26
27
28
29
30
31