This came fluttering into my face at work yesterday.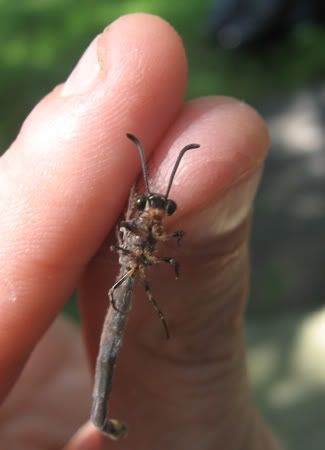 It's an adult antlion if I'm not mistaken. (Am I mistaken, scientists?)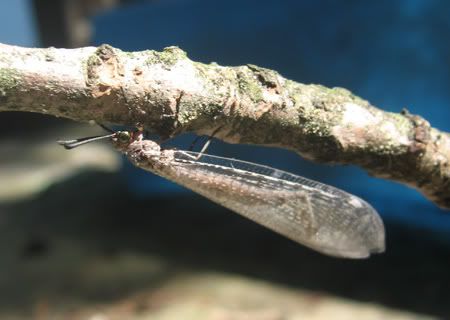 It calmed down when I gave it a stick to perch on.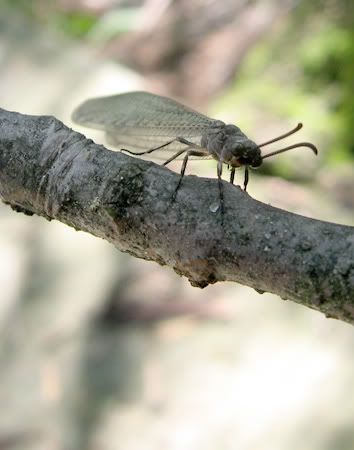 Sorry I took so many pictures--all my life and I've never seen one before.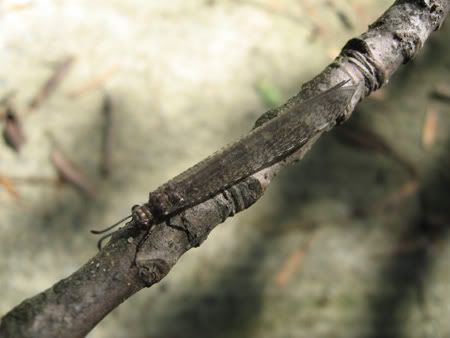 Apparently they're nocturnal, and on the right background they're pretty hard to see!

See this post for more on antlions.