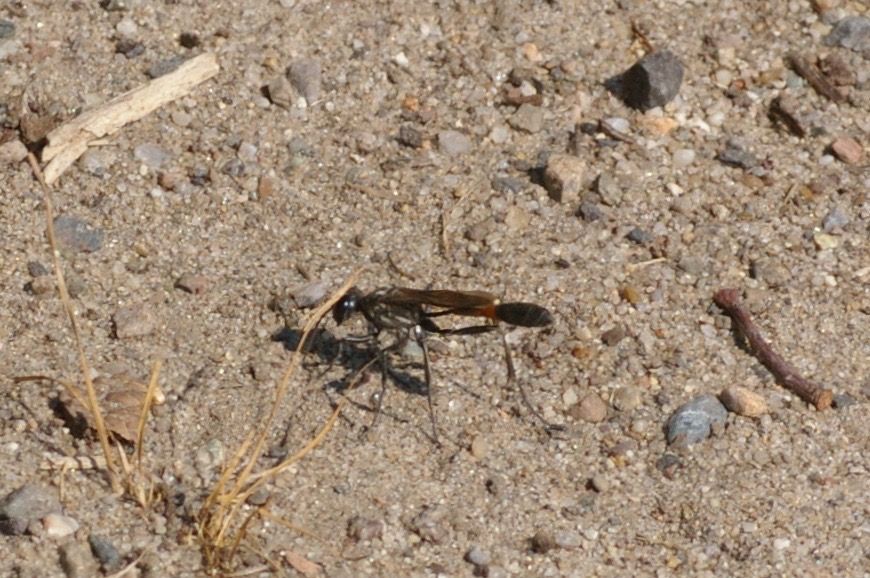 I stood with another
naturalist (actually a bona fide scientist who I admire and feel honored to hang out with sometimes
) waiting for a third to arrive, when we noticed this wasp. Neither of us felt threatened, as she was extremely busy digging about in the sand. The sand was left over from the winter road treatment, and so was shallow and not very hard packed--not great for the wasp's purposes. She dug in one area and then another, occasionally picking up a pebble larger than her head with her mandibles and placing it away from her work zone. She was trying to find a place to dig a burrow in which to lay her eggs. Once she found one (she'll have better luck over at the baseball infields across the street) she'd then go find caterpillars and sawfly larvae (which humans often mistake for caterpillars, so I guess, close enough?) sting them to paralyze them, and stuff them down the hole with her eggs.
This genus of moth is
Ammophila
which means "sand-lover," and the silvery dashes on the thorax indicate that this is probably
A. procera
.