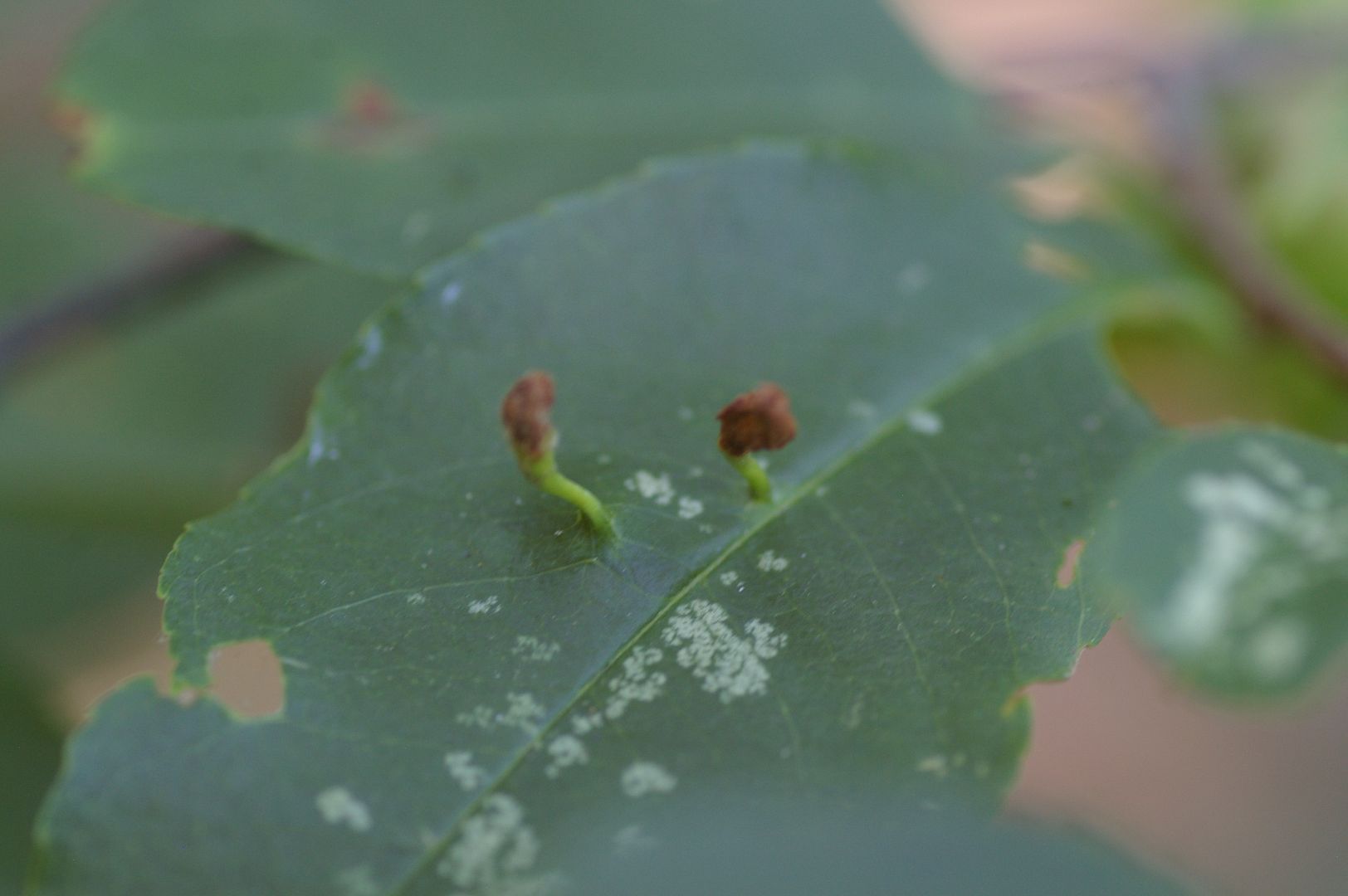 The plant is a black cherry
Prunus serotina
, a weedy little tree found throughout the New World. The leaf bears the mushroom-like galls of a tiny arachnid, the mite
Eriophyes cerasicrumena
.
The animals are living inside the protuberance.
The white discoloration patterns on the leaf are feeding marks left by
leafhoppers
--small (but enormous compared to the mites) insects that puncture the leaf and feed on the fluid within.
Thanks always to
Charley Eiseman
, who expertly divines animals from the marks they make on plants. He rears galls to identify the adult insects--I think he has discovered new or locally unknown species doing this.