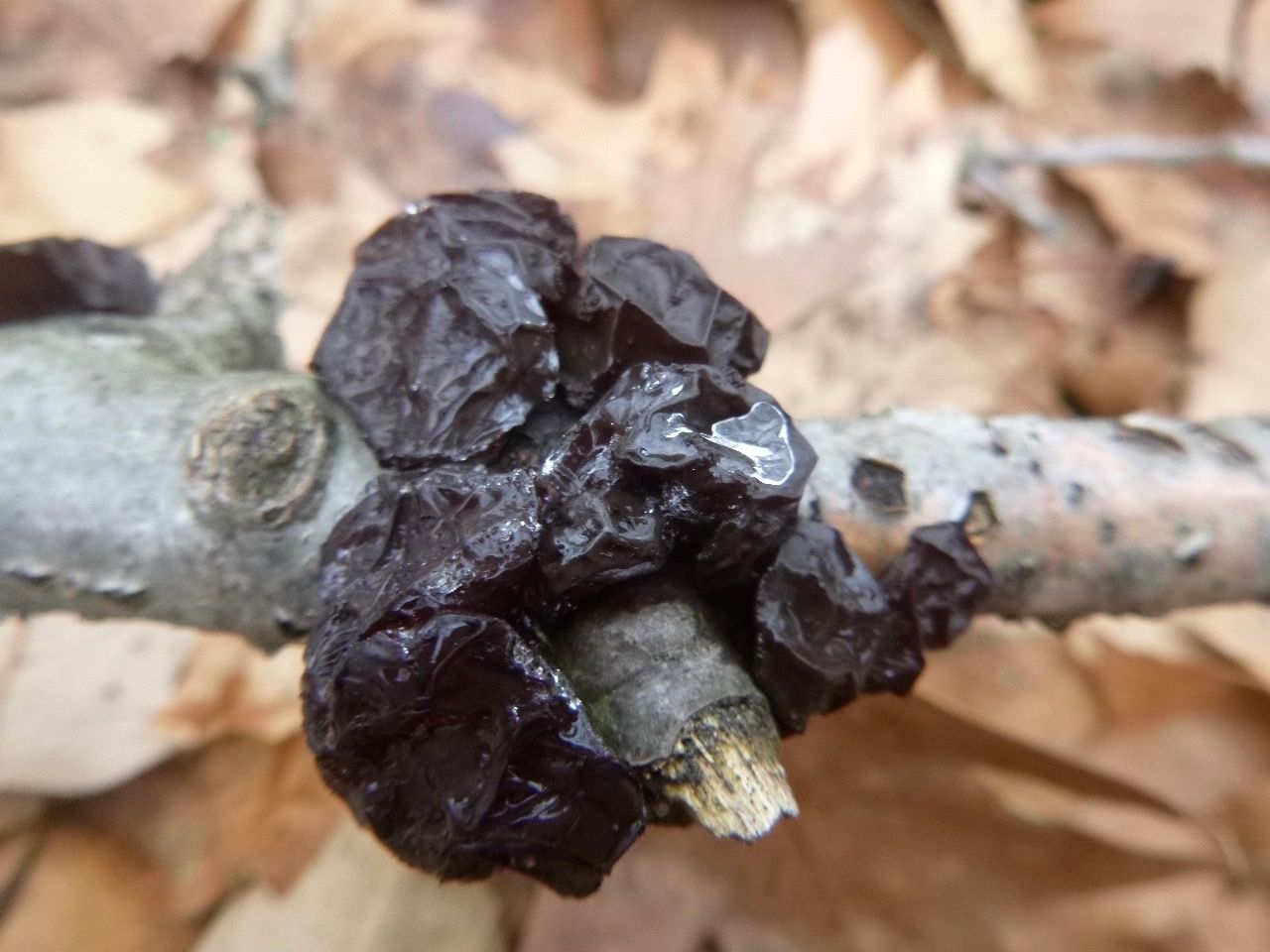 I haven't dumped the pics from one of my since January. Here are some winter shots. First,
Exidia recisa
, one of the few mushrooms of winter, here shown slightly frozen.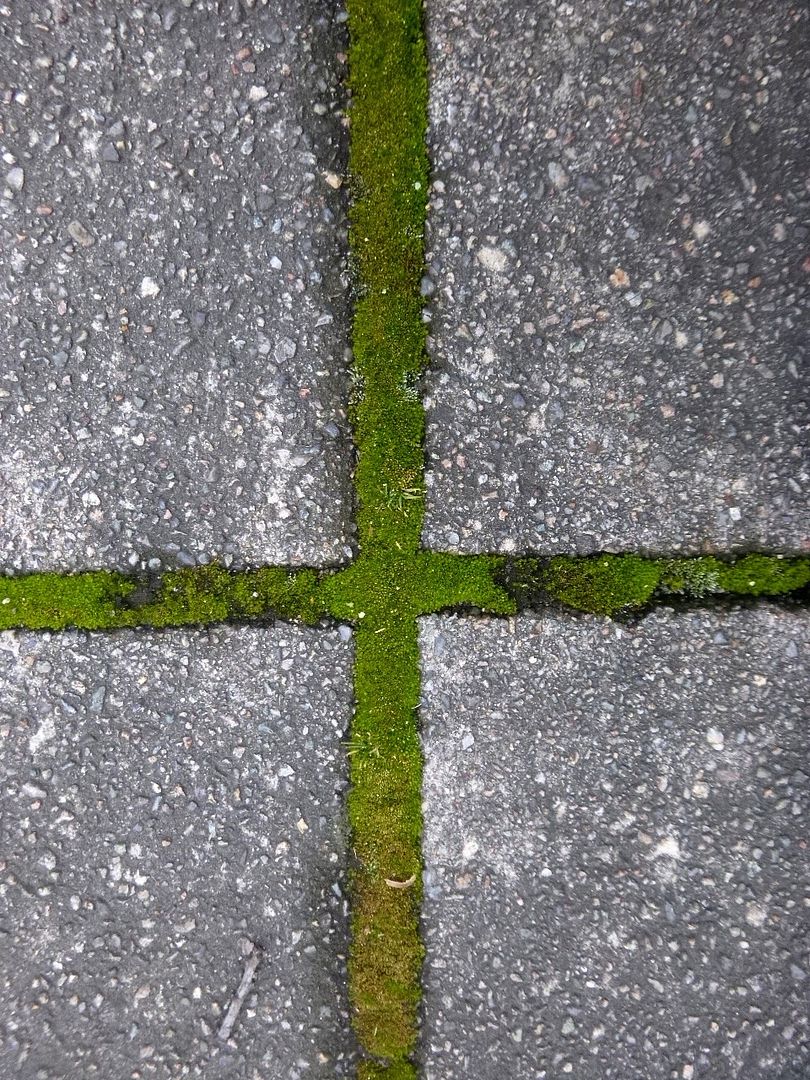 Some moss, carefully manicured in the cracks between some sidewalk slabs.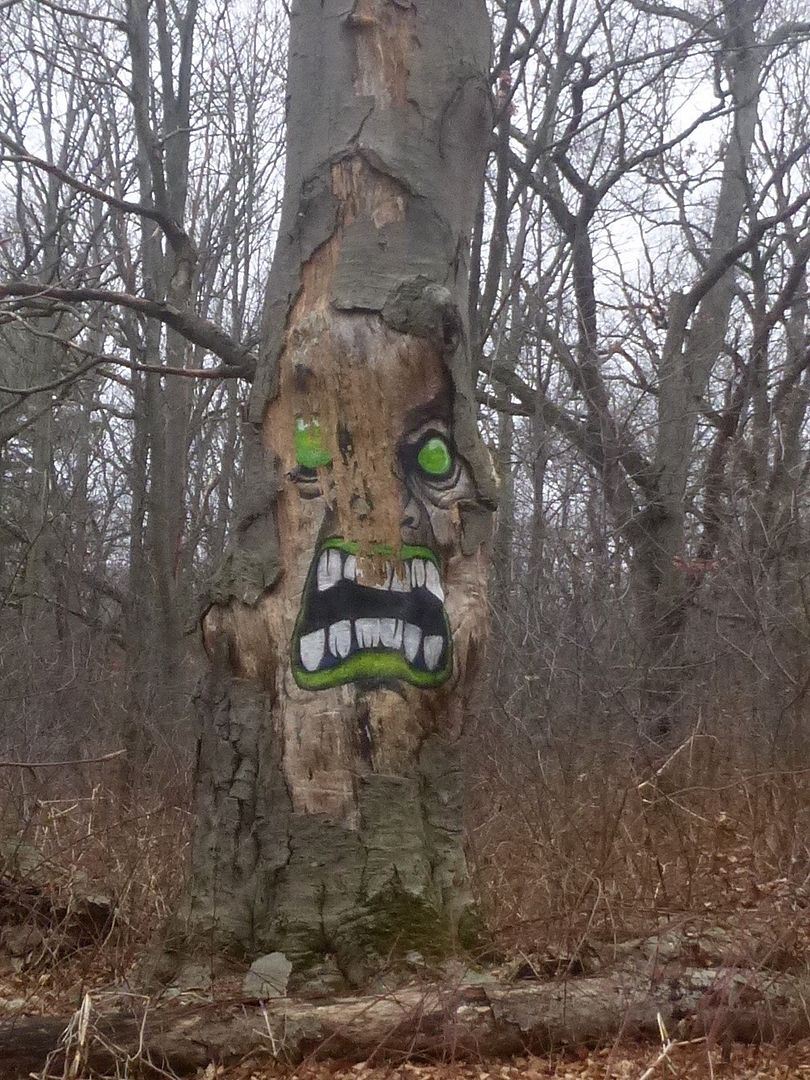 One of the urban field markings of European beech is that it usually bears some graffiti. Usually it's initials carved in the smooth bark, so this is a nice variant.