1. I bought a suit. I went to Men's Wearhouse, tried on their least expensive separates (199.00) and sent Alexis a pic. She said "looks good" I said "okay I'll take it" and then no thank you to the millions of add-ons available. I still don't have it with me because they need to cut about 18 inches off the legs. The best thing is that now I know my suit size (40 short; 34 inch waist; 27 inch inseam). So of course I bought a cheap one off the internet: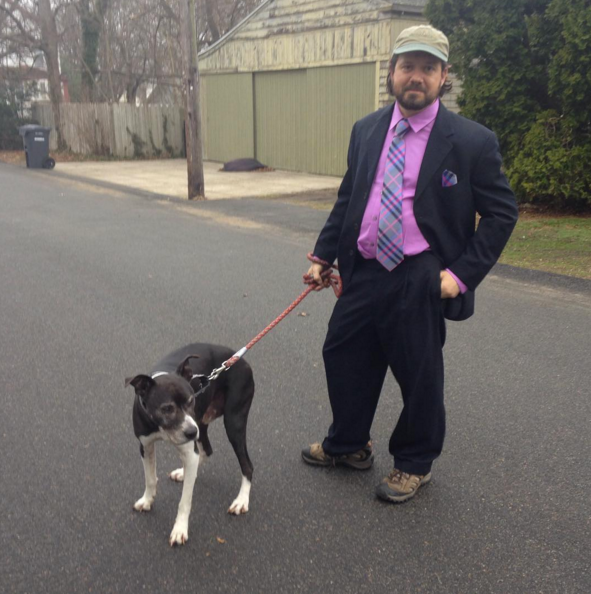 Alexis helpfully pointed out that the thing about a cheap suit is that it looks like a cheap suit.
2. Maggie got sprayed by a skunk again, 3/24/16
3. I bought a new camera lens with my tax refund and it's really good except it doesn't do the one thing I got it for, which is to take pictures of small things close up. On the bright side, perhaps I will take and post pics of birds now.