November 5th, 2012
On Saturday Alexis and I took the new pup to Dedham Square to see the
giant rabbits
.
[
more giant rabbits!
]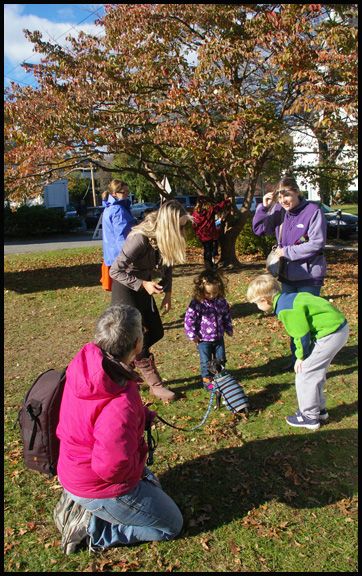 The puppy (his name is Tomato, or perhaps Turtle) got to meet lots of new friends.



I got to see the rabbits I missed when my dad and I tried to find them all.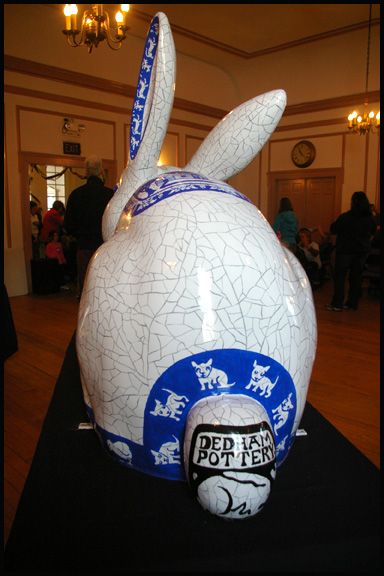 The whole point of the rabbits is the famous Dedham Pottery; the most famous motif of this pottery was a rabbit. This piece captures the look of Dedham Pottery.



Dedham pottery was a stoneware with a thick crackled glaze.



This one is "Totem" also known as "The Mother's Rabbit," dedicated to mothers everywhere.



One of my favorite mothers poses with it, with many native New England animals visible in the painting.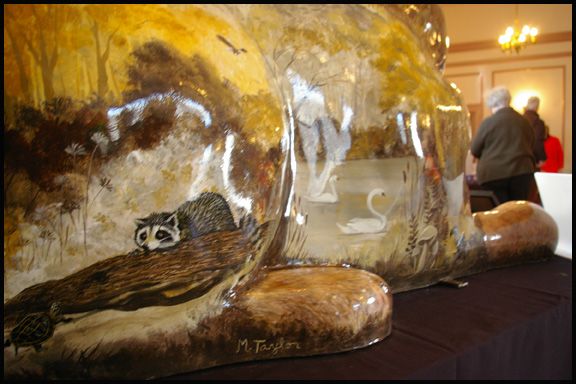 The facts that my mom was born in Dedham, that this bunny was covered with the nature of New England, and that it was painted by someone with my surname all made me feel close to it. I would have liked to have won it in auction, but they all went for over 1200 dollars each, some for more than 5000. Out of my range, alas.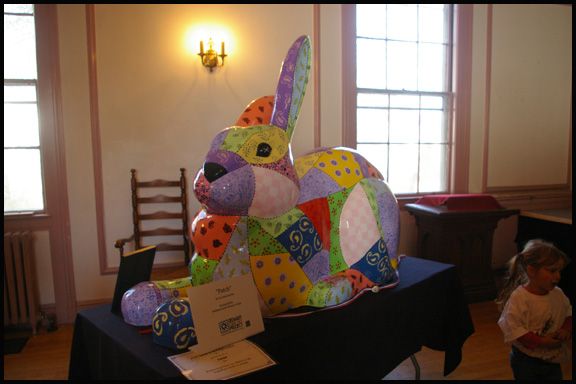 "Patch," By Iris Sonnenschein.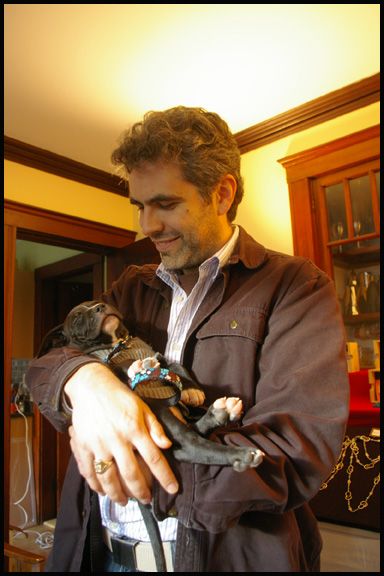 After seeing the bunnies we slipped across the border to check out the art at our friends' house at the Roslindale Open Studios.
Tags:
Latest Month
December 2016
S
M
T
W
T
F
S
1
2
3
4
5
6
7
8
9
10
11
12
13
14
15
16
17
18
19
20
21
22
23
24
25
26
27
28
29
30
31