November 3rd, 2012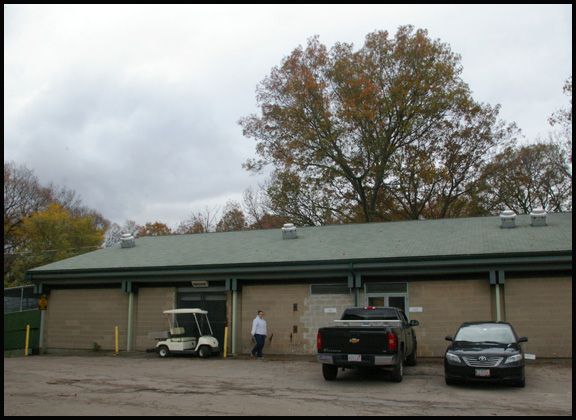 The beautiful building in which I work, a product of municipal government.
[
on to the pumpkins!
]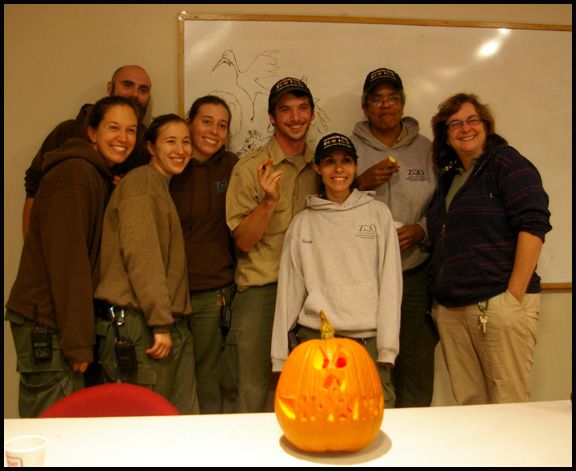 I don't have pictures of all the pumpkins unfortunately--too busy carving mine to take the time to get good shots in the low light. I mainly wanted to get pictures of the people for facebook. This is the "Hooves and Horns" department.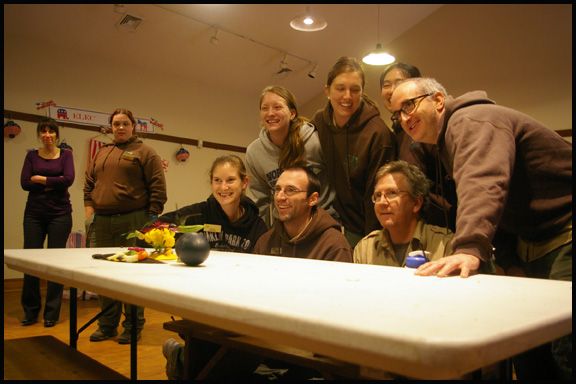 Here's the "Bird's World" crew with their entry, which won the best in show despite not really being a pumpkin carving.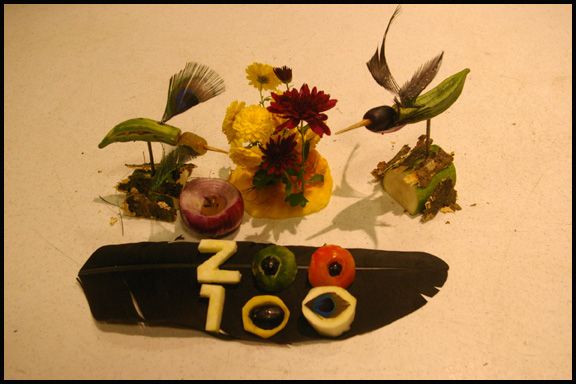 This is the Bird's World entry--the hummingbirds are made of okra with peacock feathers cut to be wings. The costa's hummingbird chick is a peeled grape in a carved onion nest. The ZOO 100 logo on the Andean condor feather commemorates the zoo's centennial.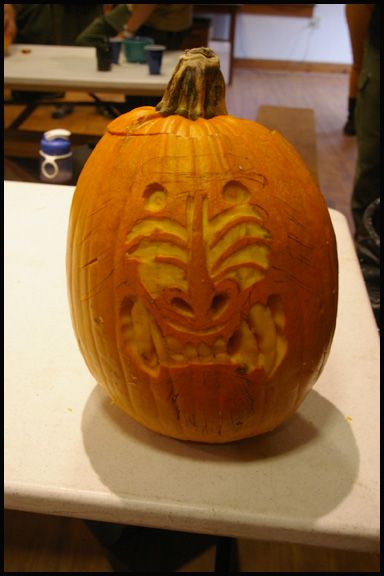 And here's mine, a mandrill showing his teeth in an appeasement grin.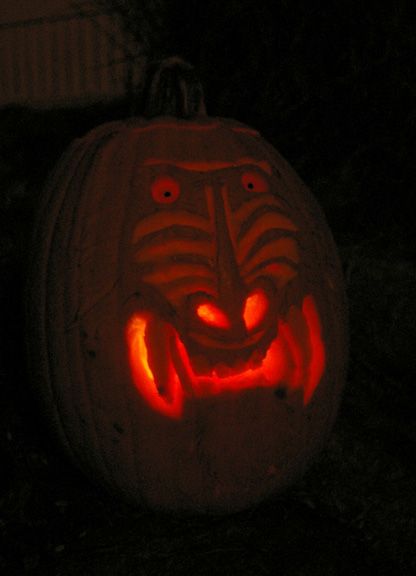 And this is how it looked on Halloween night, all lit up!
Tags: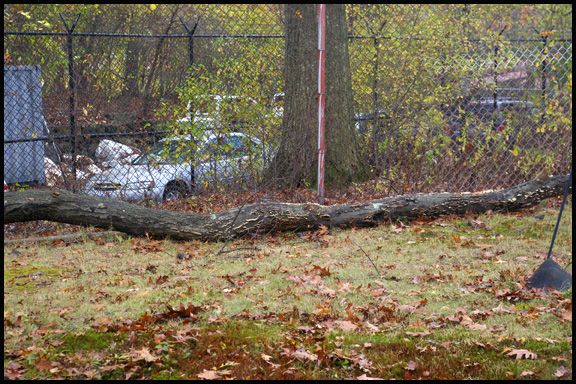 The view out my office window pretty much always includes juncos this time of year.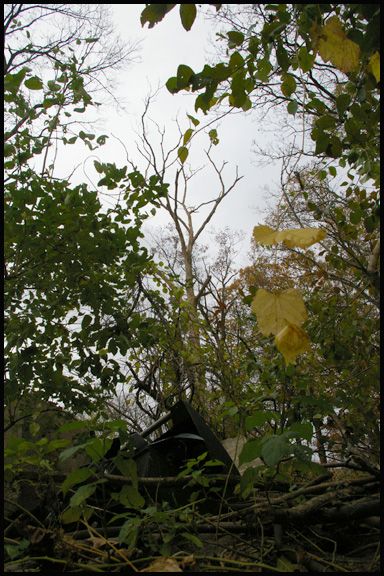 Yet another snapshot that looks like a horror movie still.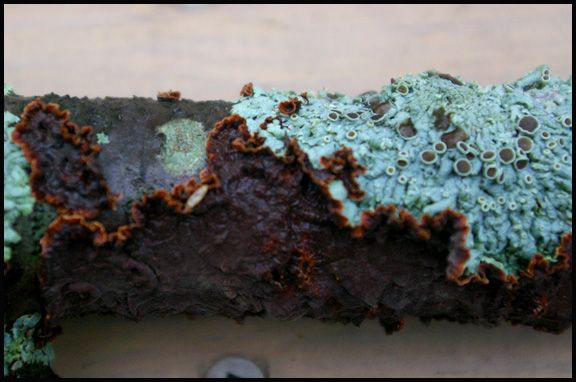 This is a stick blown down by the storm. The bluish green growth was there first, lichen soaking up sunlight while perched high in the tree. Then a wood-decay fungus invaded, eating the branch from inside, eventually producing the reddish-brown fruiting bodies fighting for space alongside the lichens. Weakened by the fungus, the branch fell to my curious hands.
Tags:
Latest Month
December 2016
S
M
T
W
T
F
S
1
2
3
4
5
6
7
8
9
10
11
12
13
14
15
16
17
18
19
20
21
22
23
24
25
26
27
28
29
30
31