Frost on the windshield.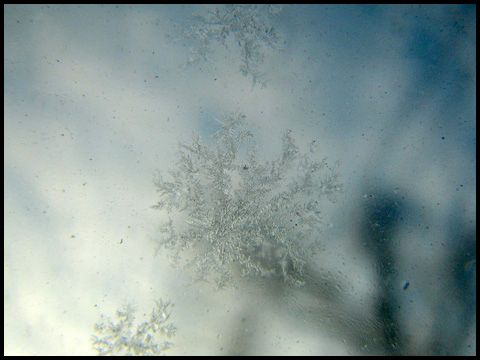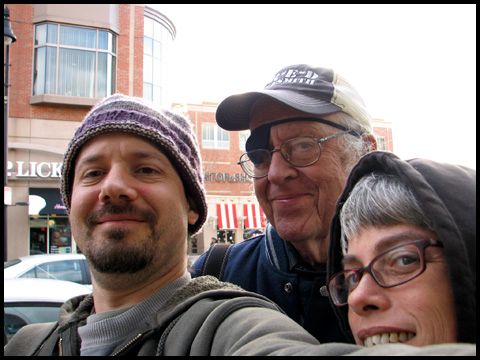 My dad came up to visit! Details not to miss: "Lick" by my head is
J.P. Licks
; my hat was made for me by
audacian
which is very comfortable, and I joke that it makes me look like a shroom dealer; My dad is wearing a
Fred Eaglesmith
trucker cap; Alexis has freshly cleaned teeth, including her broken one, which the dentist said was fine as long as it didn't bother her; We have just left
Flann O'Briens
where Alexis and I had jalapeño cheeseburgers and my dad had Guinness beef stew. It was pretty cold, but the predictions for snow had changed and we still hadn't had any this year. This was probably the last time my dad would visit us in Brookline, since we will move at the end of the year.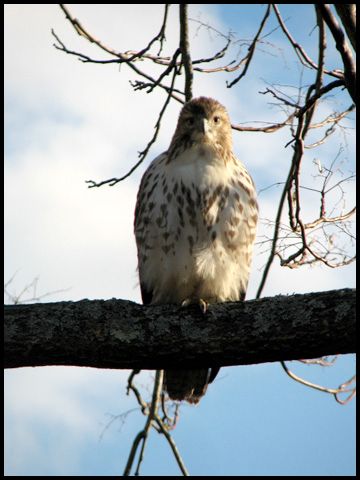 Earlier that day, my dad and I saw a red-tailed hawk in the Arboretum.