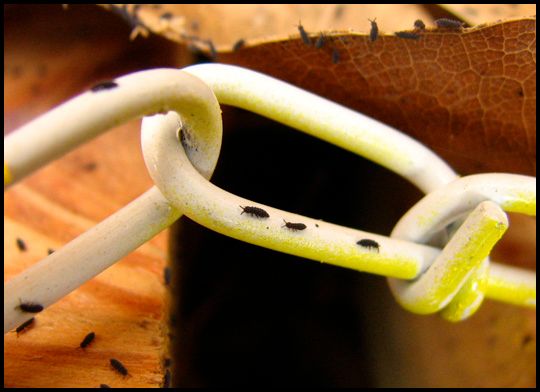 Springtails on a boardwalk, at Ridge Hill Reservation in Needham. I stopped because I noticed some, then I noticed more, then I noticed that the leaf litter surrounding the boardwalk was covered with hundreds of thousands of them.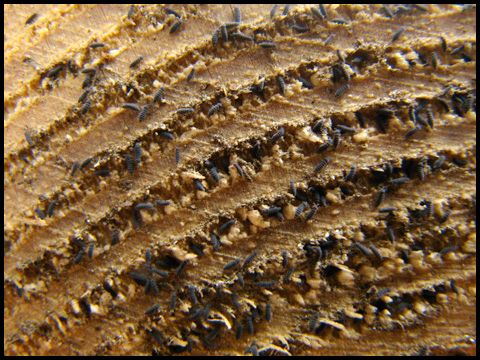 Here they are on the grain of the wood of the edge of the boardwalk. Springtails are tiny, harmless relatives of insects. They require moist conditions but are fairly resistant to cold, and so often appear in the winter in huge numbers, when other terrestrial arthropods are rare. I have previously photographed them on the surface of water and on snow.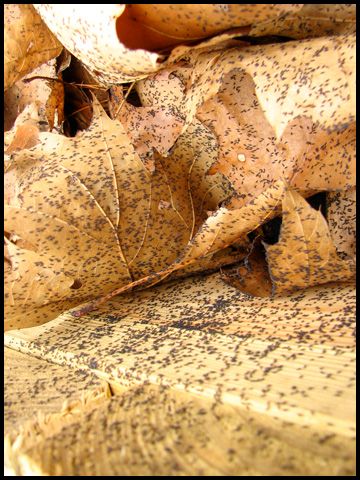 There were so many of them that when we stopped hiking to take these pictures, we could hear them jumping on the leaves, like the fall of raindrops.
Check out
Alexis' amazing photos of this event
.