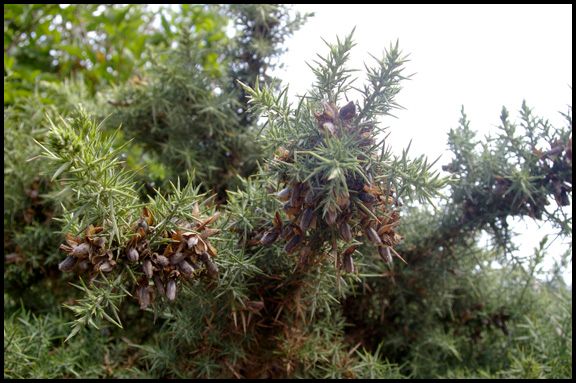 Jill took me to meet an expert on invasive plants, who worked for the government of the States of Jersey. To my surprise, most of the invasive management done on the island involves native plants. In the past, livestock grazing kept certain plants from becoming dominant; there used to be a great many small cattle and sheep farms on the island. These days there are fewer, larger farms, and some native plants have no pressure on them any more, and can grow out of control.
The plant pictured above is
gorse
, a dense and prickly evergreen shrub. A landscape dominated by gorse is impassible.
(
Collapse
)