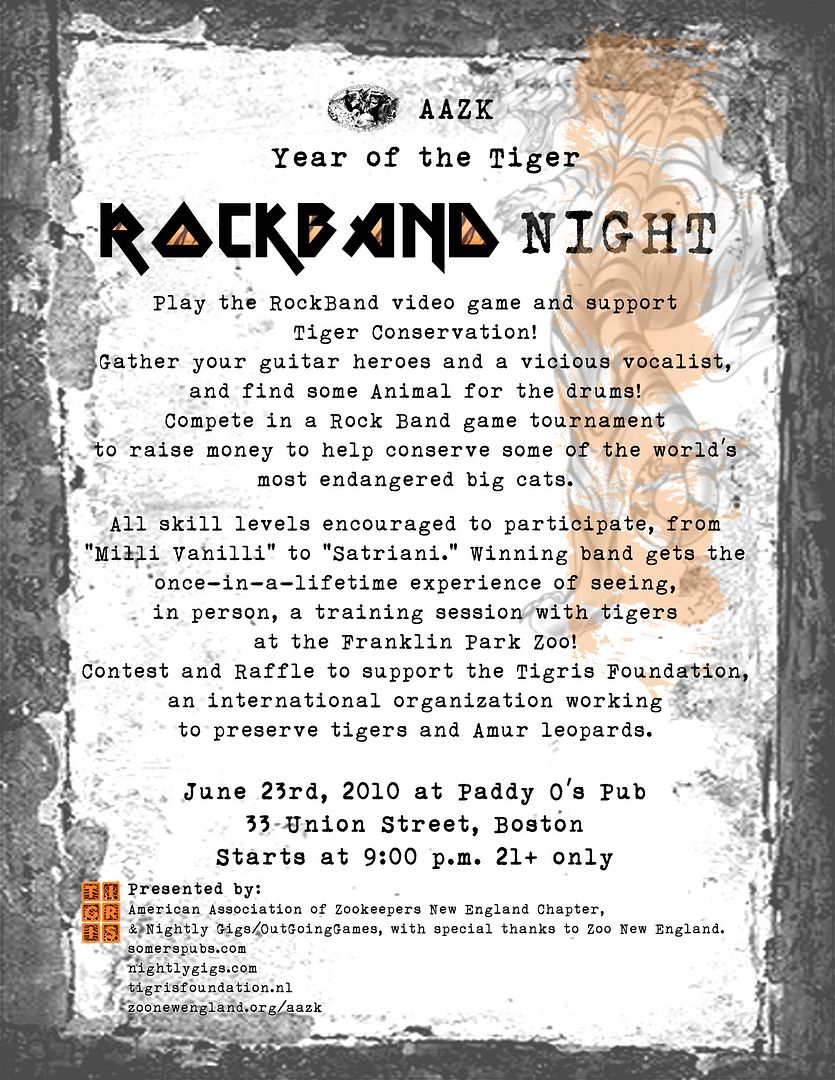 There are only 3000 wild tigers left, and possibly as few as 35 Amur Leopards.
Please help
AAZK New England
and the
Tigris Foundation
conserve and protect them, while having a rocking good time. Will your band get to see a training session with tigers?
Can't be there in person? Donate any amount now and be there in spirit!
And you can mail donations to: AAZK New England, 1 Franklin Park Road, Boston MA 02121
THANK YOU!