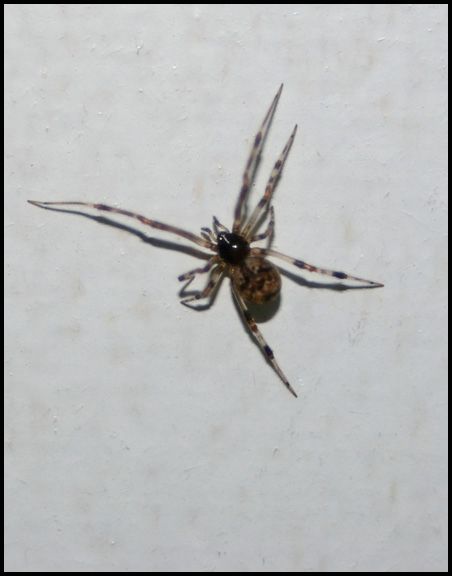 Very small indoor spider, probably family Theridiidae.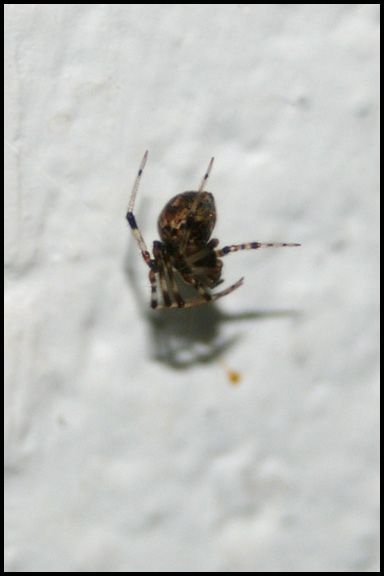 Same spider, trying to make itself inconspicuous.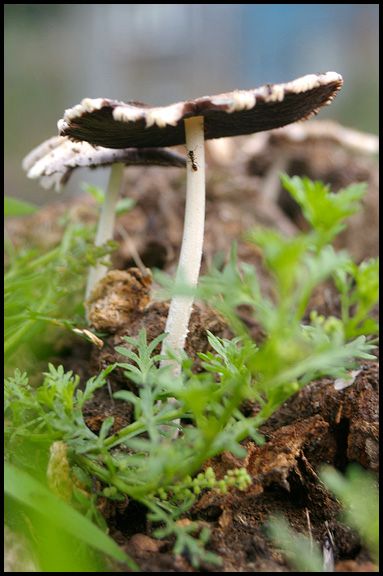 Ant on mushroom.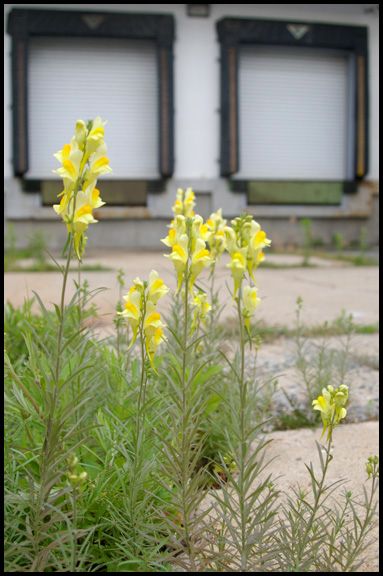 Toadflax in loading dock.
More than any other of my recent pictures, this pair represents a conflict in the urban nature picture project: Should I be selecting the best photograph from the day, or the one that best captures the idea of urban nature?