So to recap: We went to
Allandale woods
, then I went to
Back of the Hill
. Following in alphabetical order, there is
Belle Isle
(which we've been to) and then "Boundary I" and "Boundary II."
Due to the parks' website being somewhat broken, I had to do some research to figure out what and where Boundary I and II were. Now the site is
working again
, Boundary II is off the list, and Boundary I is actually part of
Stony Brook Reservation
, which we have been to.
So in the interest of keeping kind of organized, I'm going to copy/paste the Urban Wilds names here:
(
Collapse
)
The next on the list "Bussey Brook" is the brook in Allandale woods. Apparently there's a chunk of land where it runs between Allandale and the Arboretum. The site says it has been incorporated into the Arboretum. The next one, "Canterbury I," is apparently fenced off. I feel like I should try to see these two, but have a back up plan for taking the dogs somewhere. I'll report in later.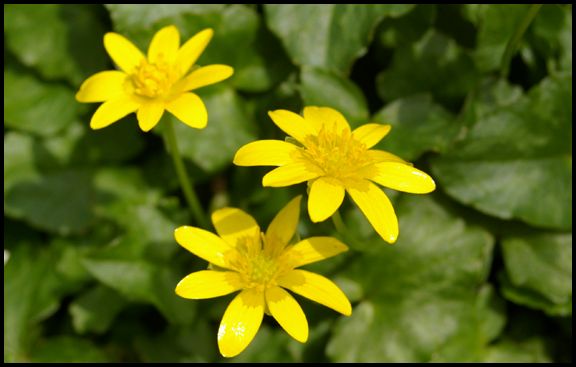 Pilewort, an herb related to buttercup, once used to treat hemorrhoids. (Also called
lesser celandine
.) Found lots of it blooming in the wet areas of the Bussey Brook Urban Wilds (which seems to be called "Bussey Brook Meadow" now, and is part of the Arboretum.)
(
Collapse
)