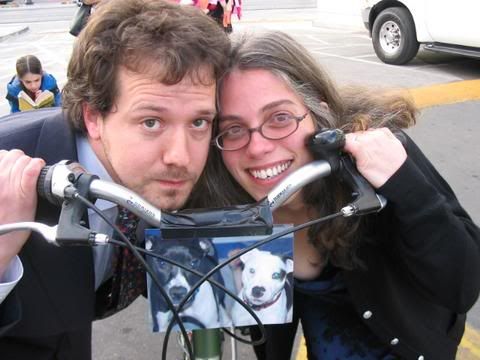 Big 6th year anniversary today. We both said it didn't seem like that long until we saw this picture and noted that even if we haven't aged, our hair has. Spa treatment this morning, fun trip to the cell phone store in the afternoon, and then a secret mission tonight (tell you later).
I'm still amazed that she considers herself lucky. I guess that's a key to relationship success--each person thinks they are the luckier one.
Here's to many more years together, with that combination of fun adventures and warm happy stability that we love so much. The next six will surely be as life-changing as the last six.