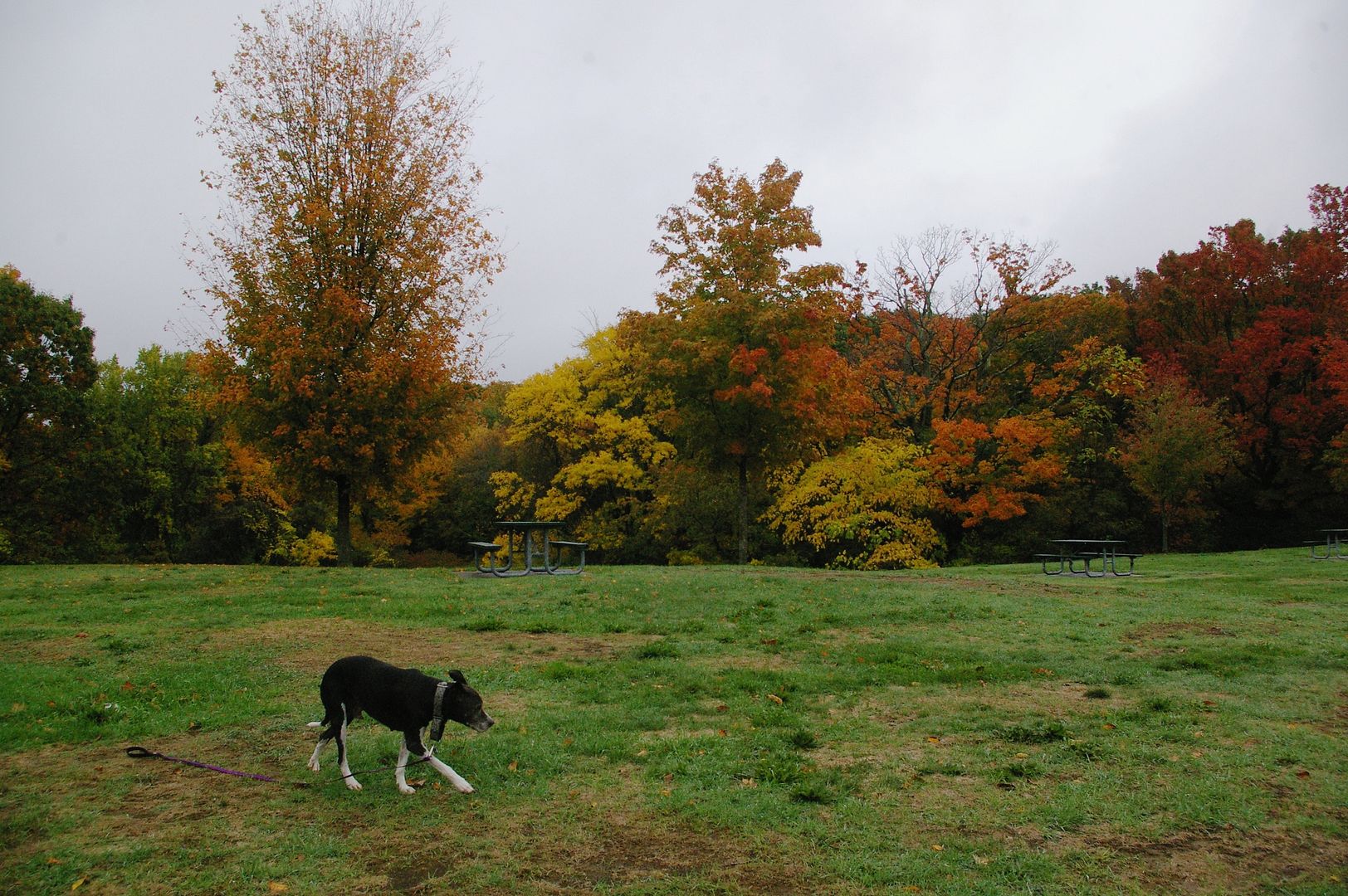 I decided on a bit of a whim to do an Urban Nature Walk in Franklin Park. I took Charlie. We met one other walk participant there. I was there to find mushroom species for the Franklin Park Biodiversity Project.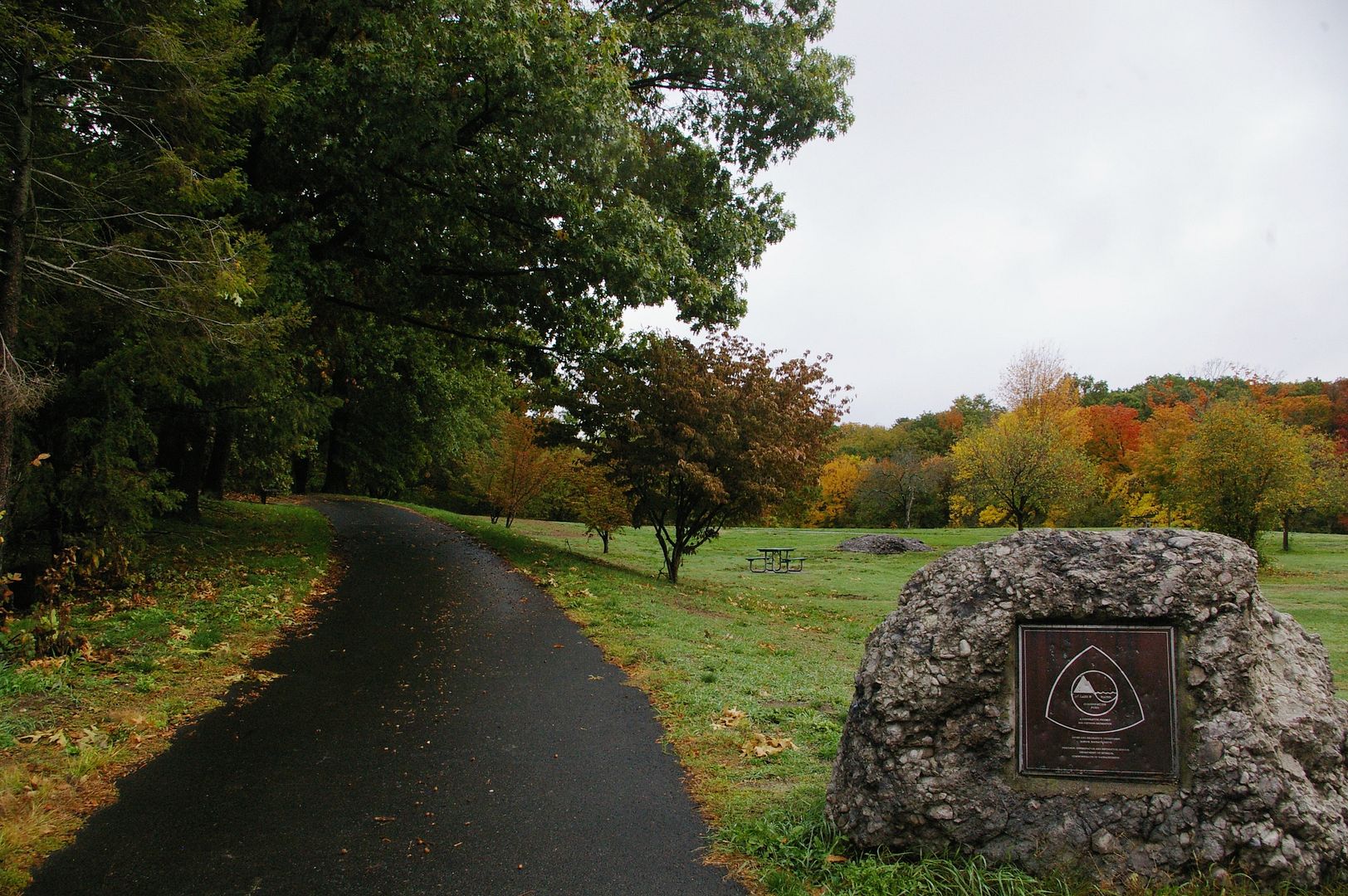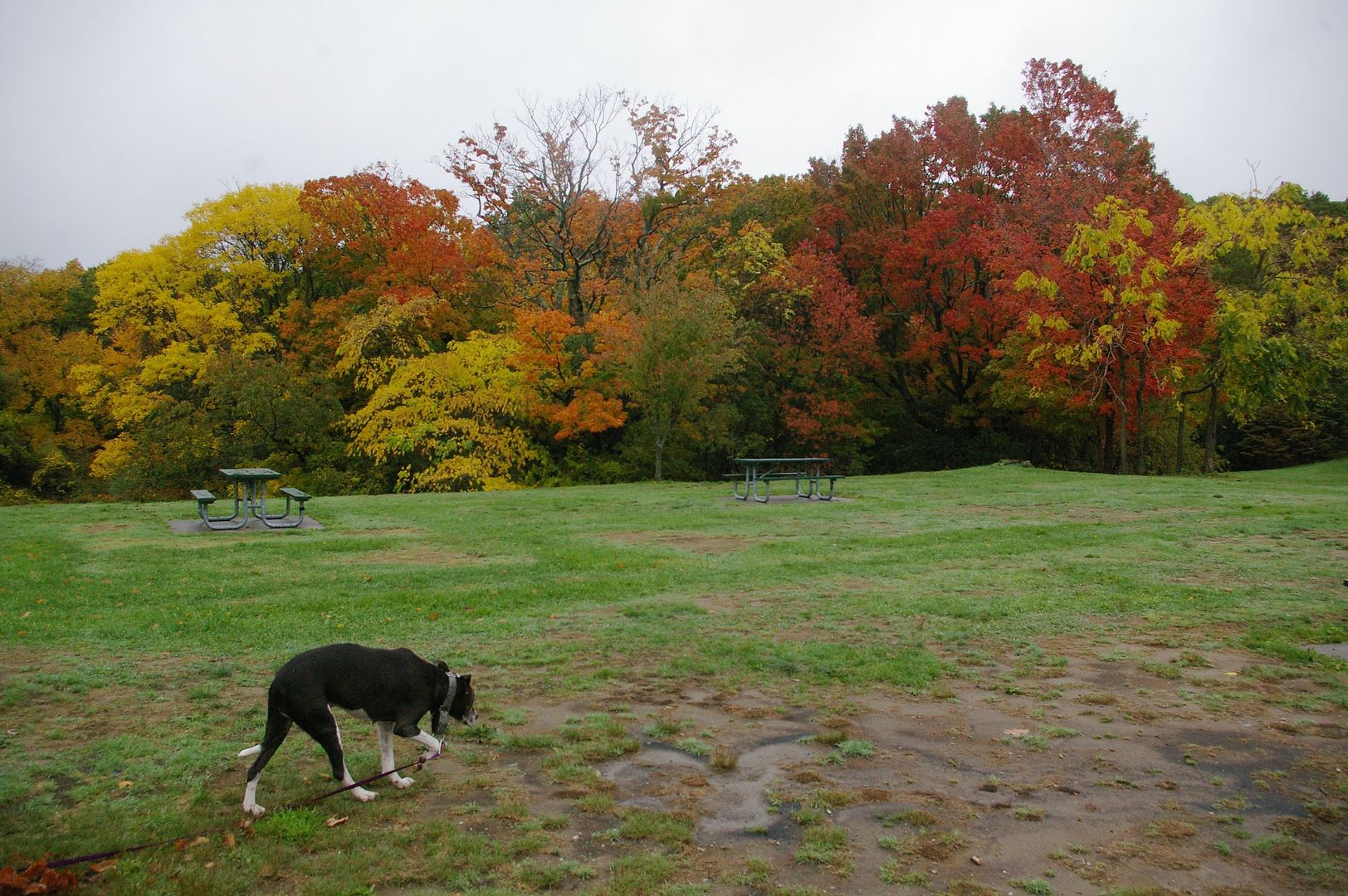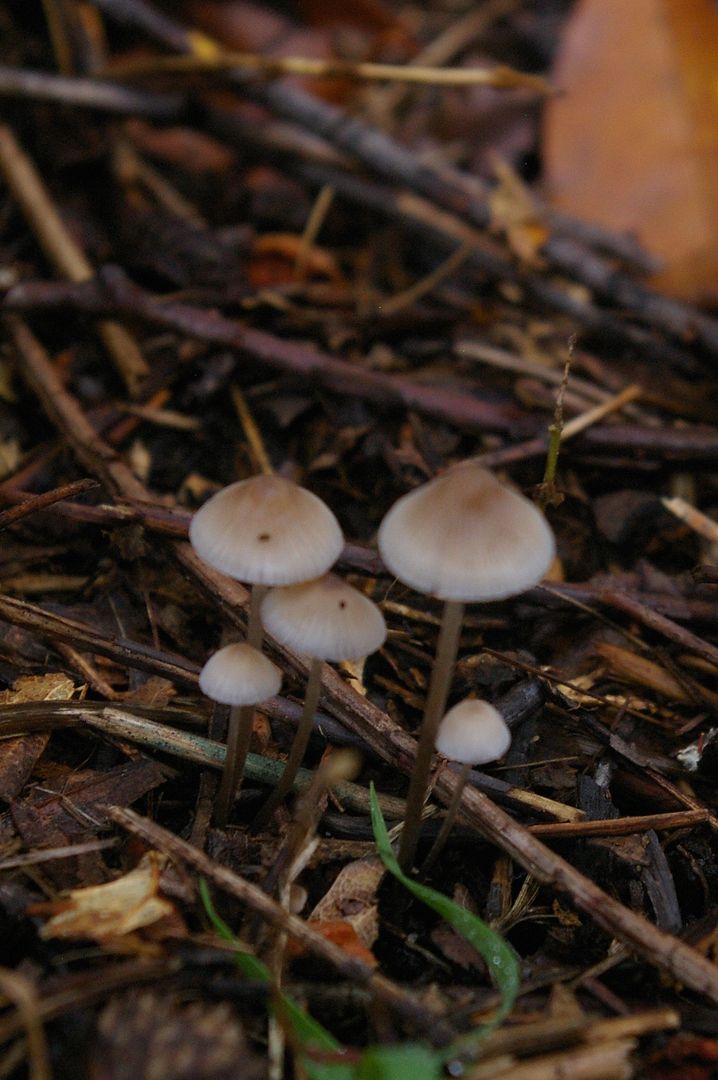 It was raining, so tiny mushrooms right off the bat!



Then a trip through the spooky tunnel to the Franklin Park Wilderness.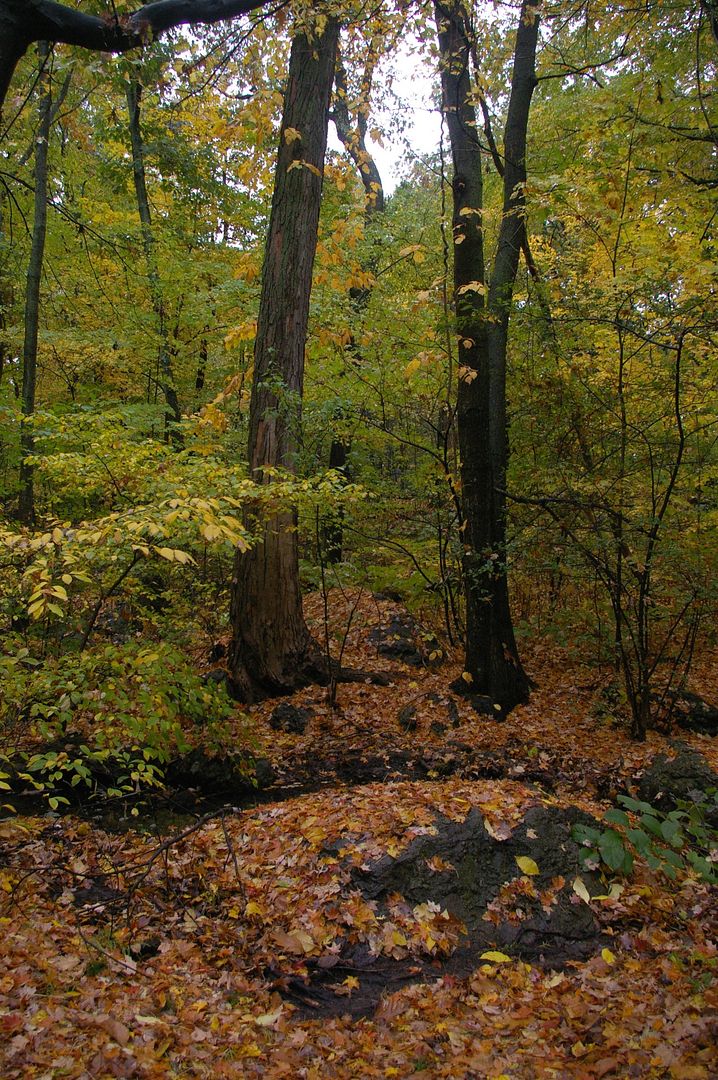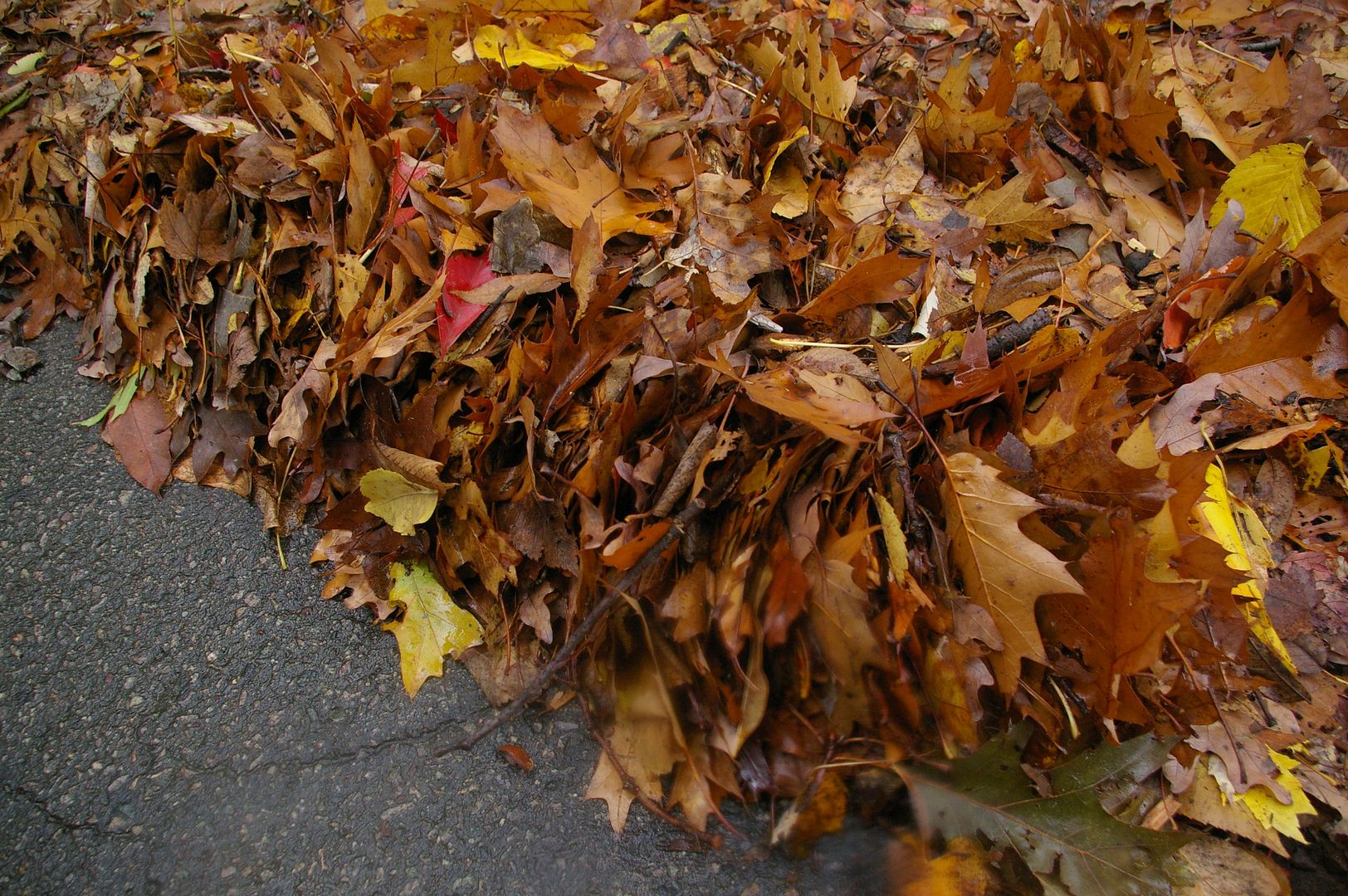 On the paved paths the rain had washed the leaves into orderly stacks.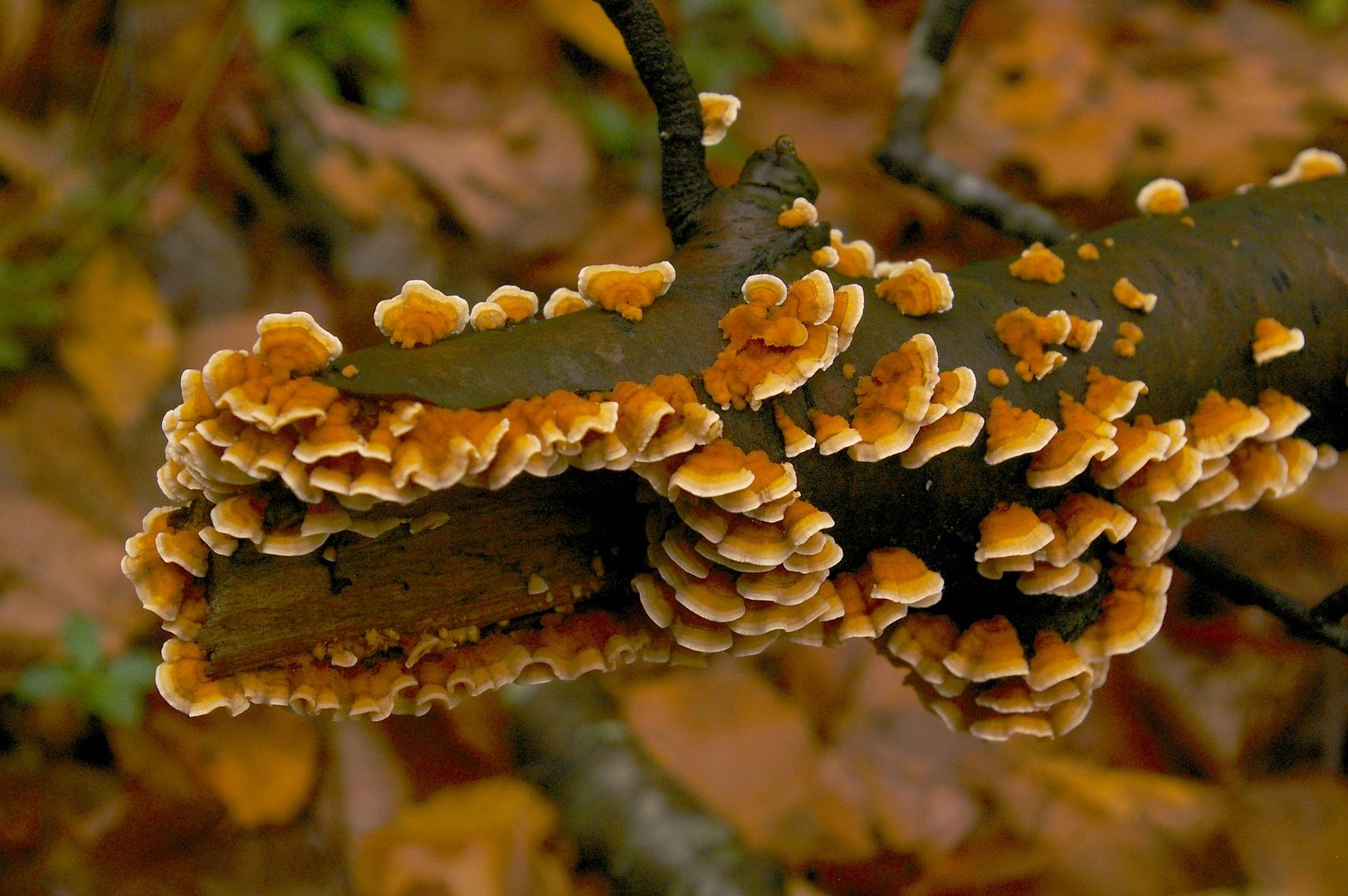 Stereum complicatum.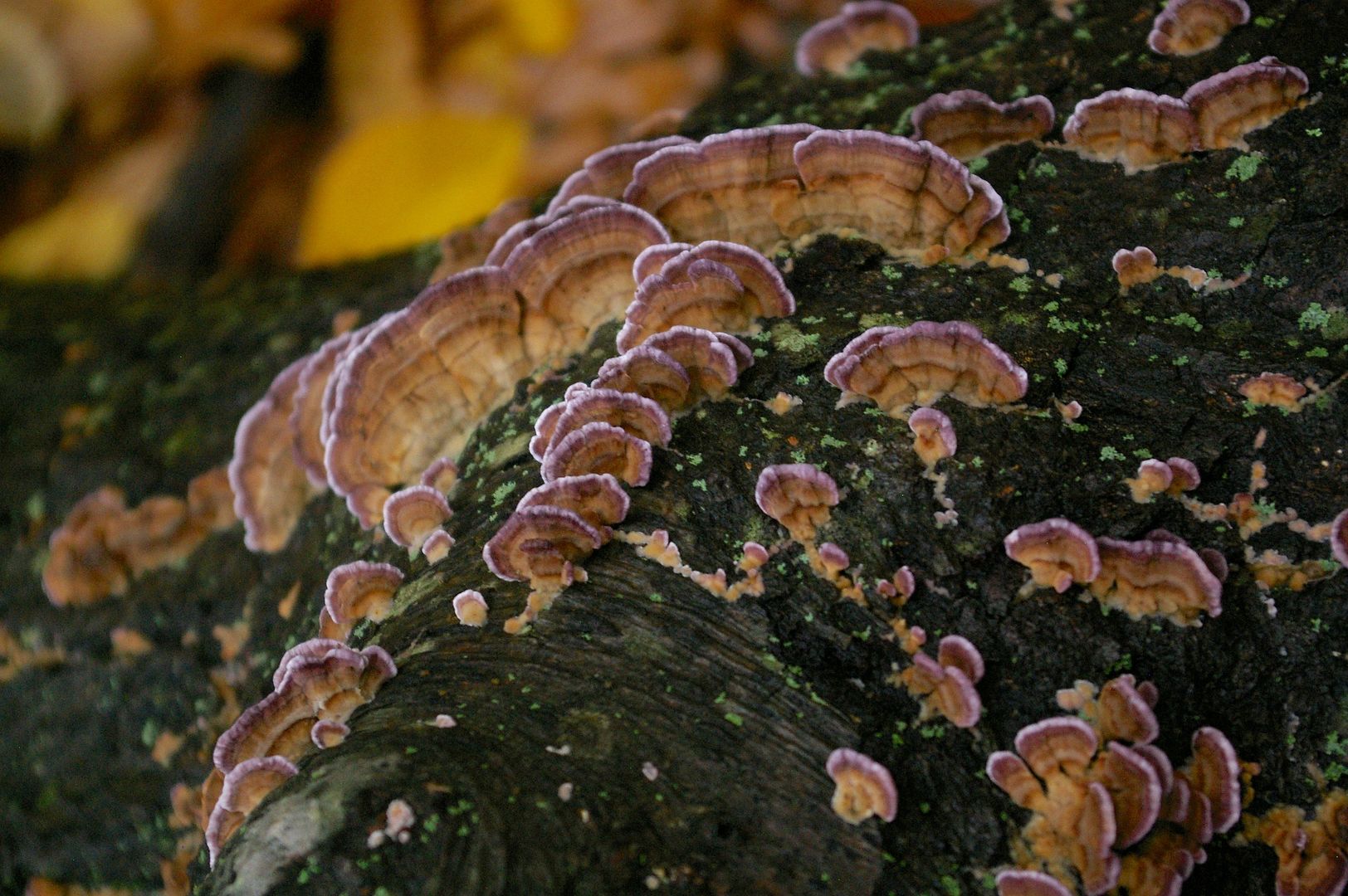 Trichaptum biforme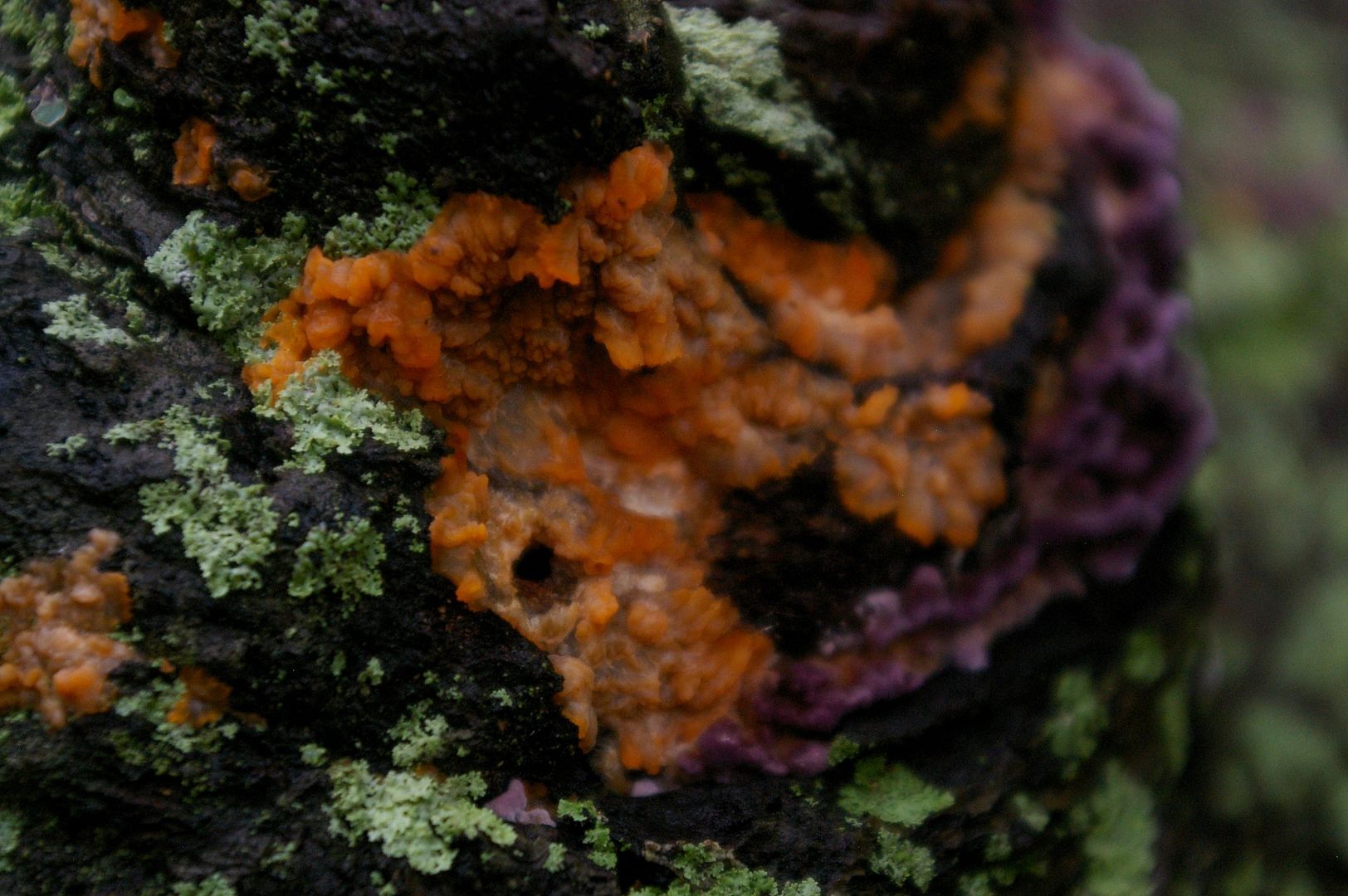 The orange goop here is a mushroom I've been calling "fish flesh polypore." Turns out it's more than one species, and they aren't polypores. Heres "fish flesh crust," Phlebia radiata.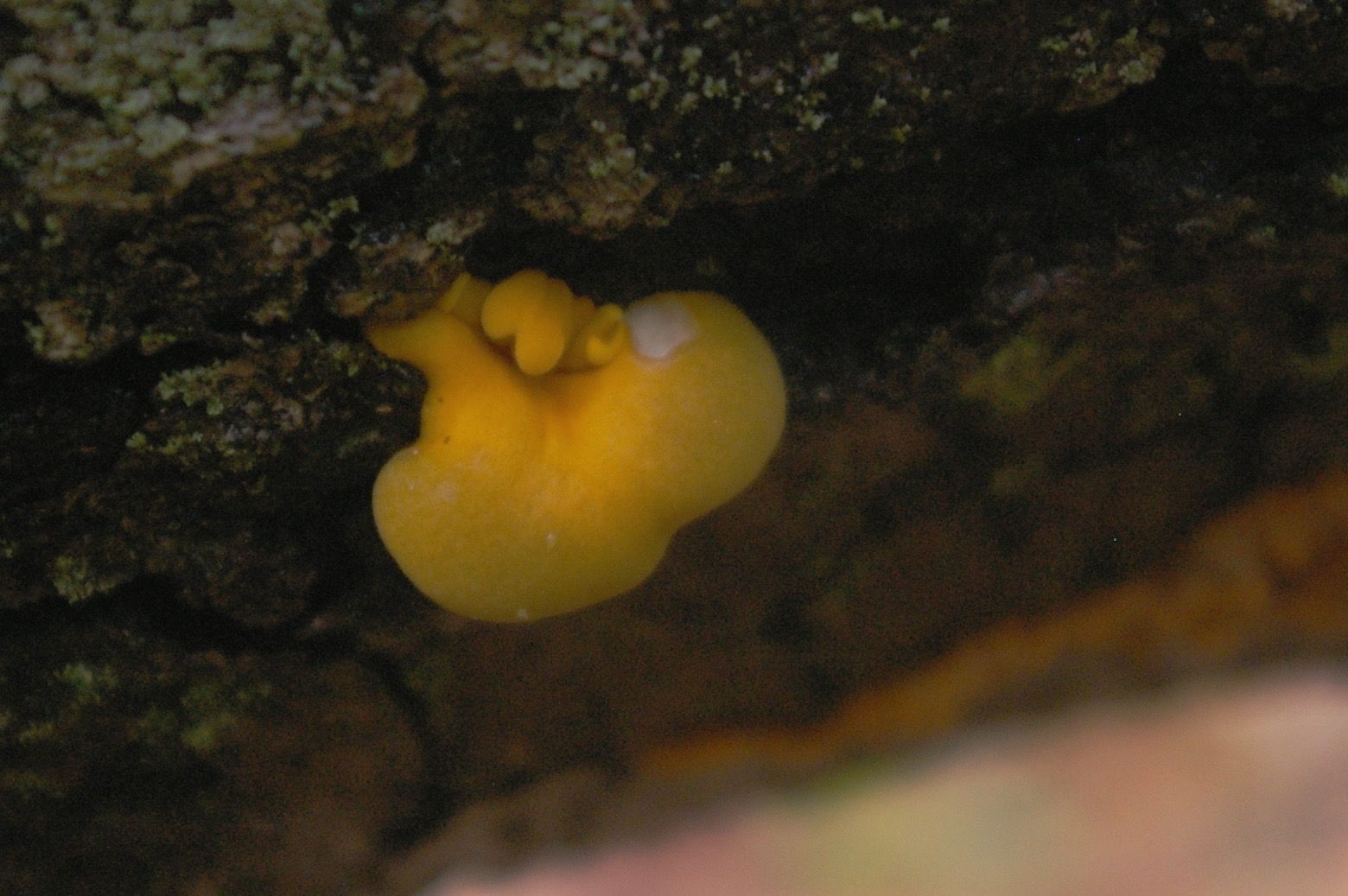 Panellus serotinus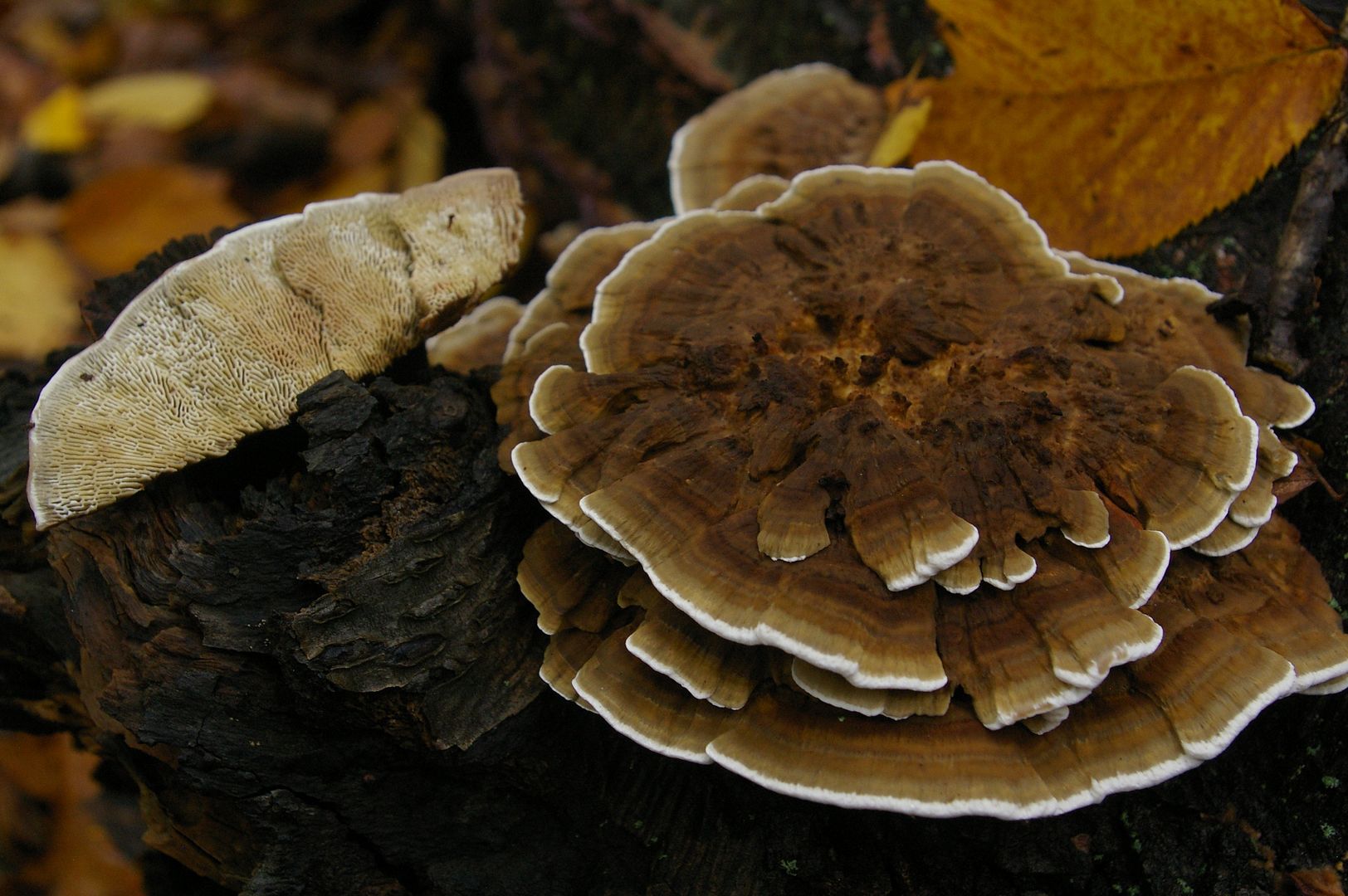 Daedaleopsis confragosa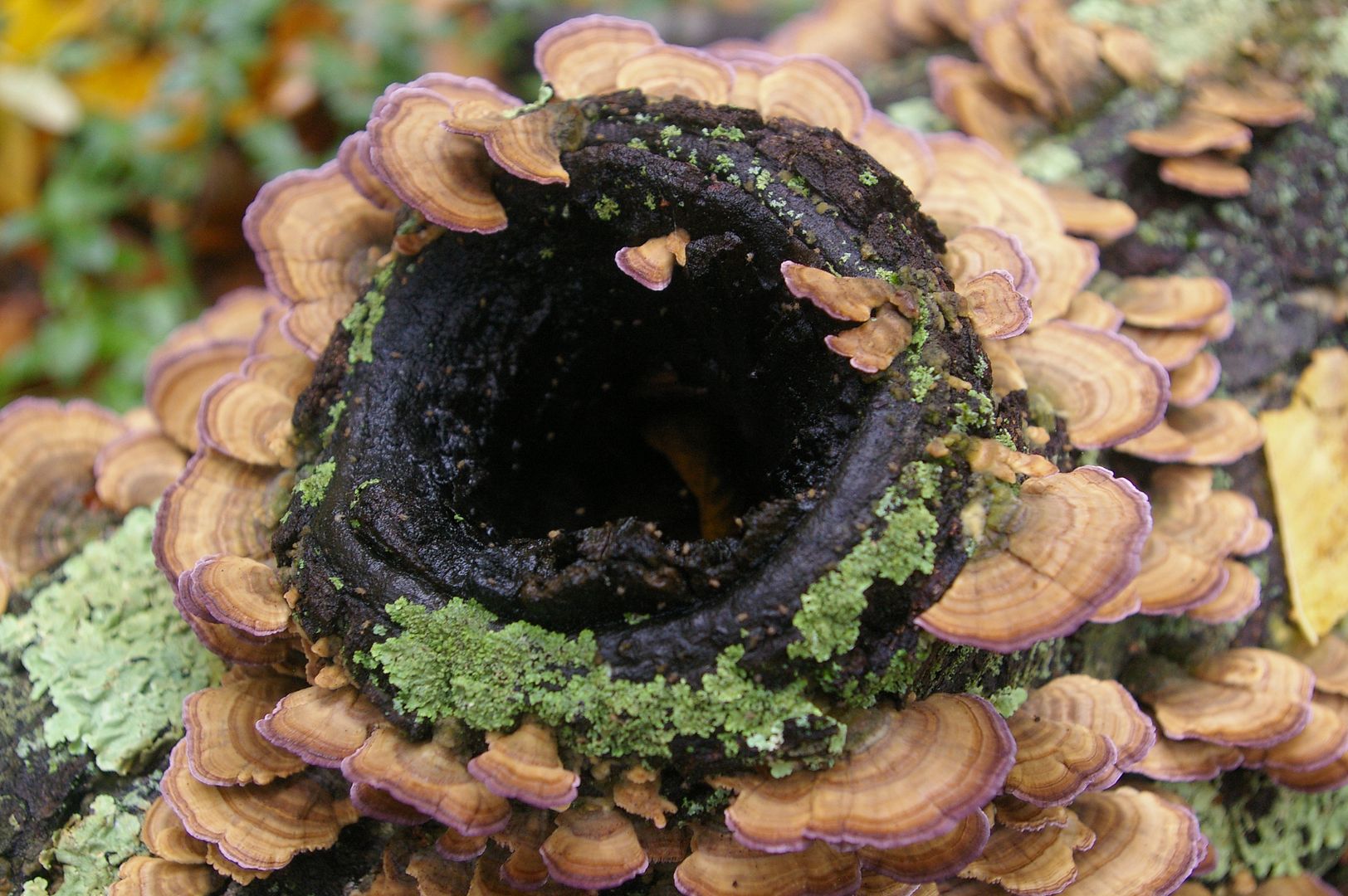 Trichaptum biforme ringed around a tree hole full of water and specked with globular springtails.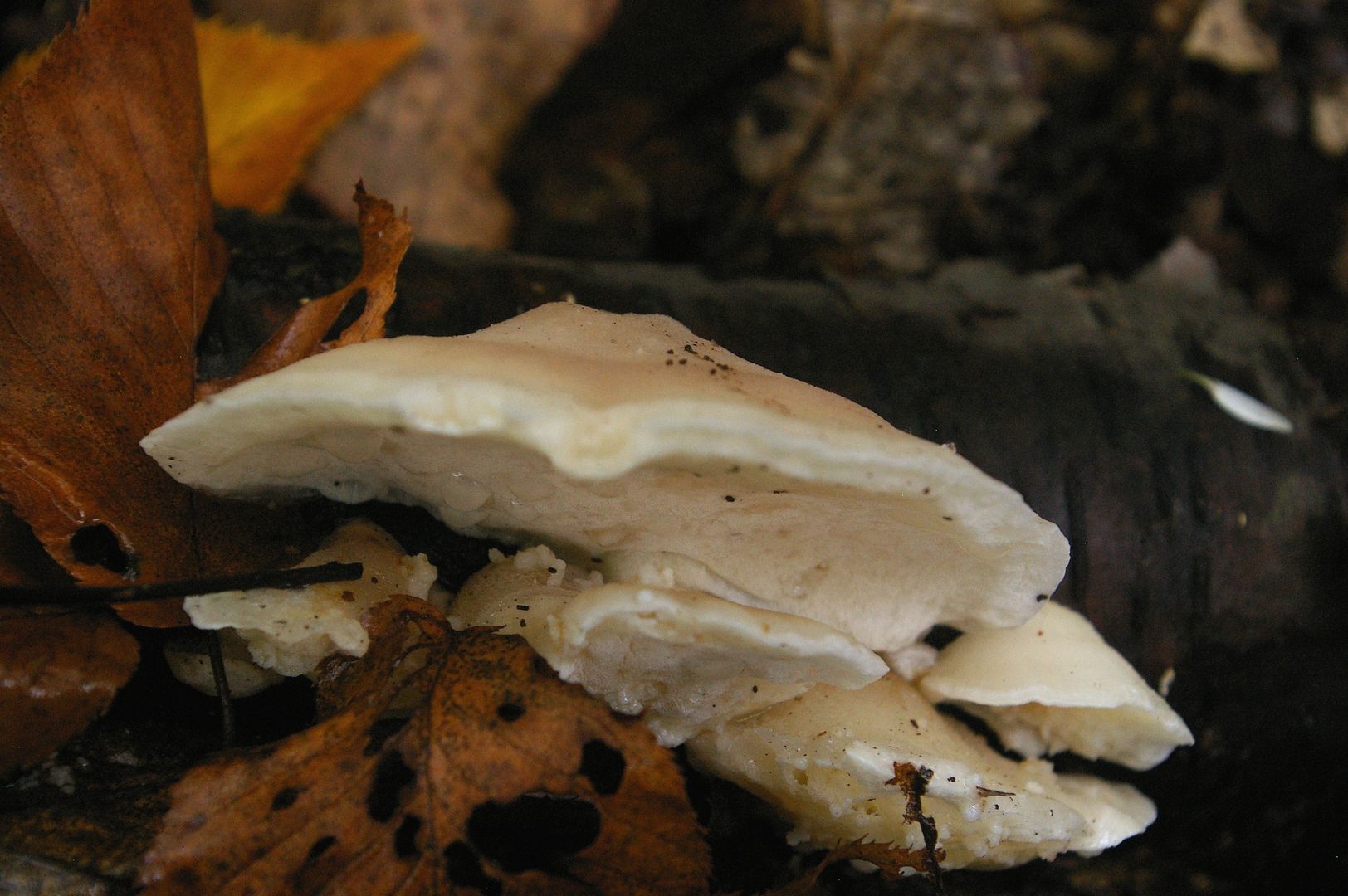 White cheese polypore Tyromyces chioneus.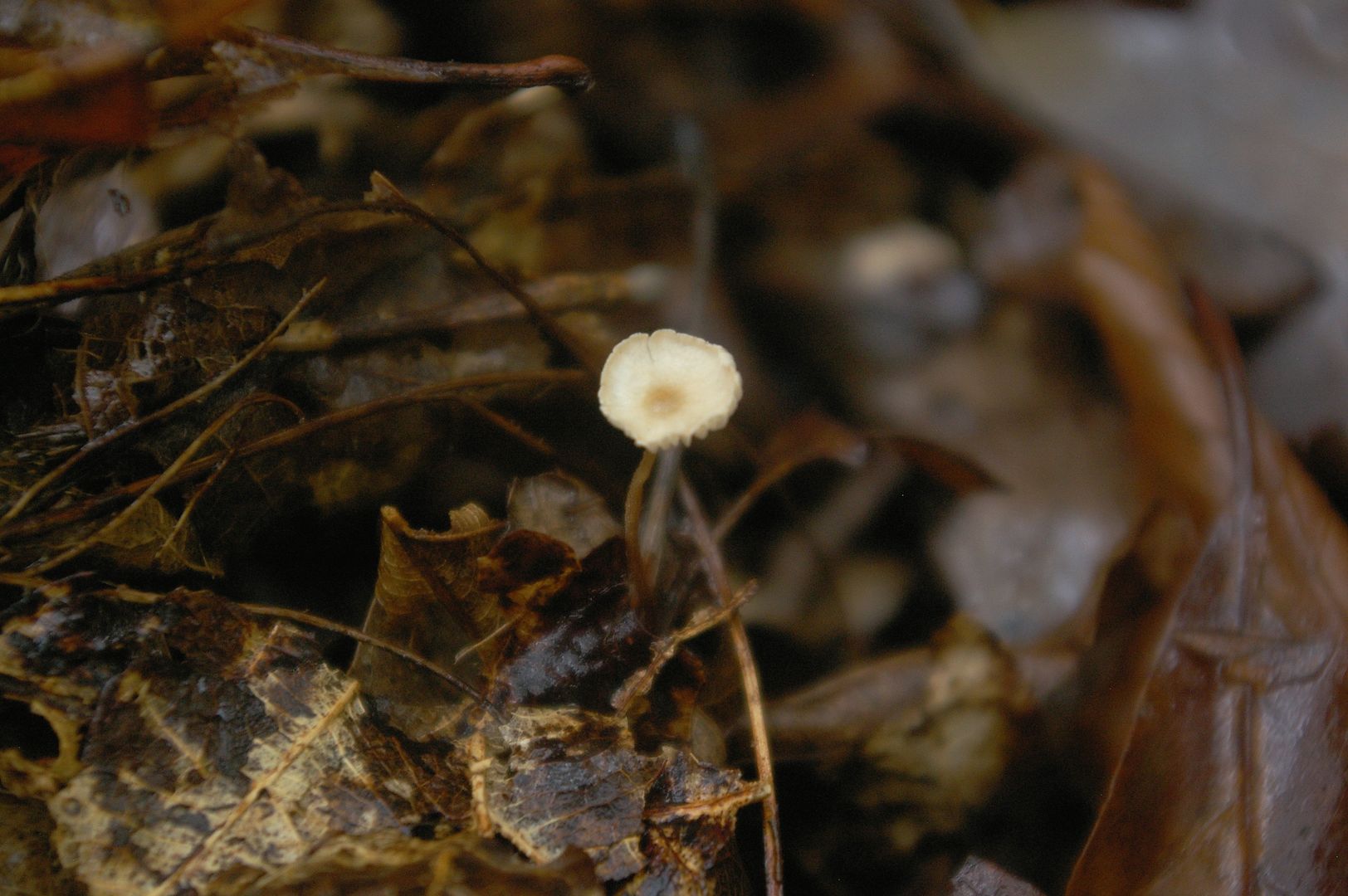 This tiny one is probably a Marasmius sp.



And it's underside seems to agree with that ID.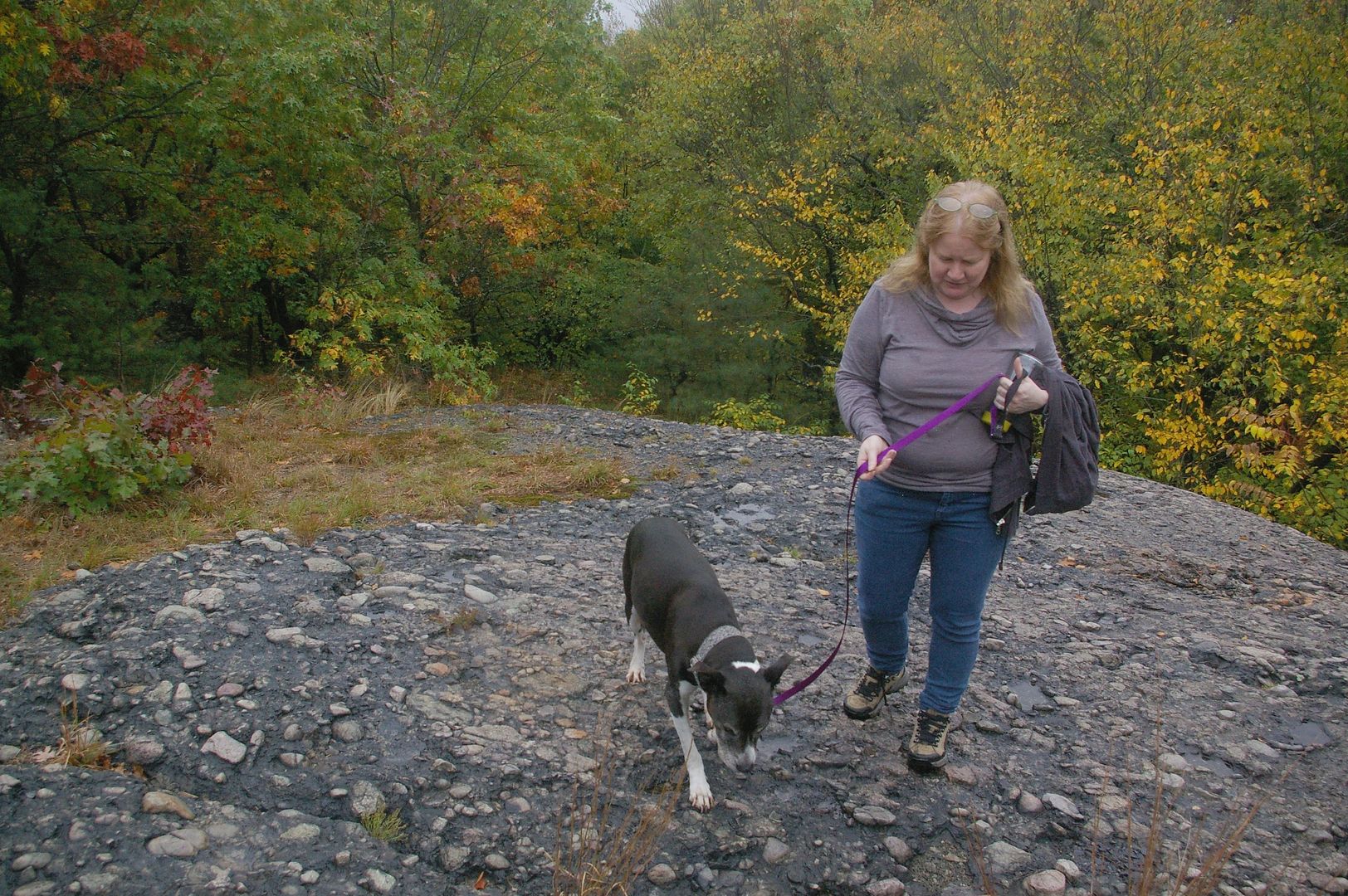 Charlie enjoyed meeting his new friend.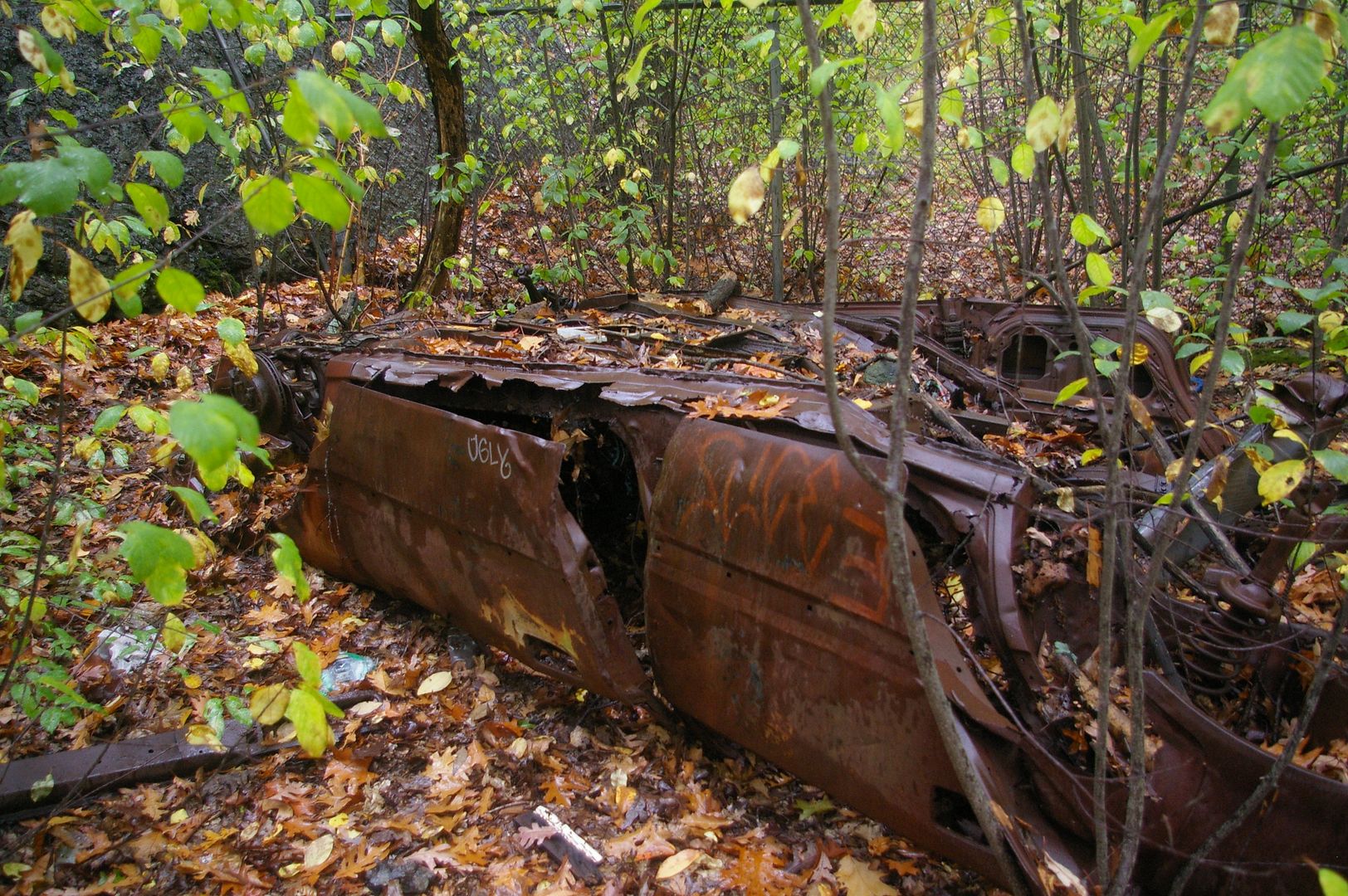 We ended up in a part of the park completely new to me--this is an abandoned car.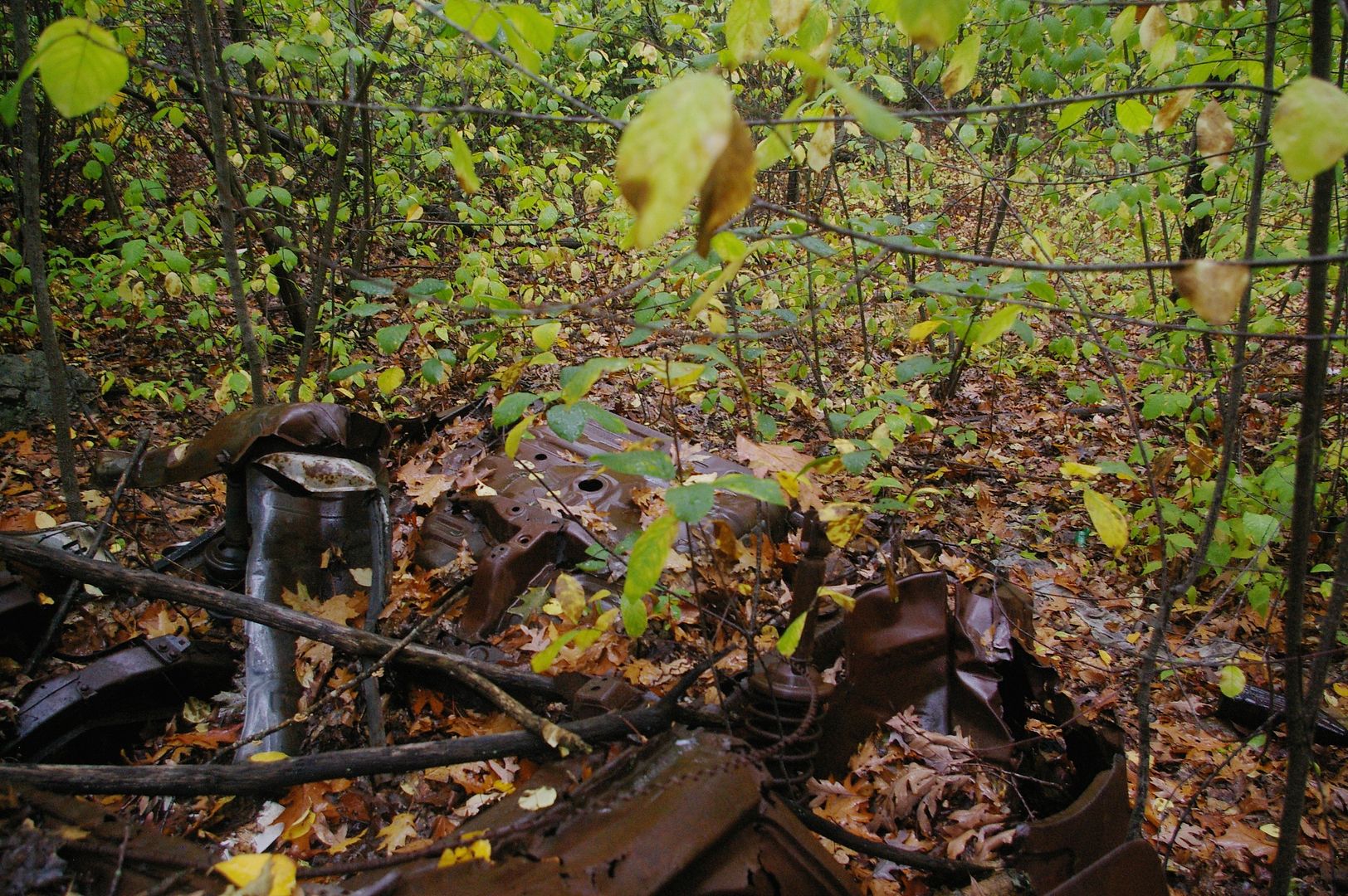 The forest was doing a nice job of reclaiming the elements.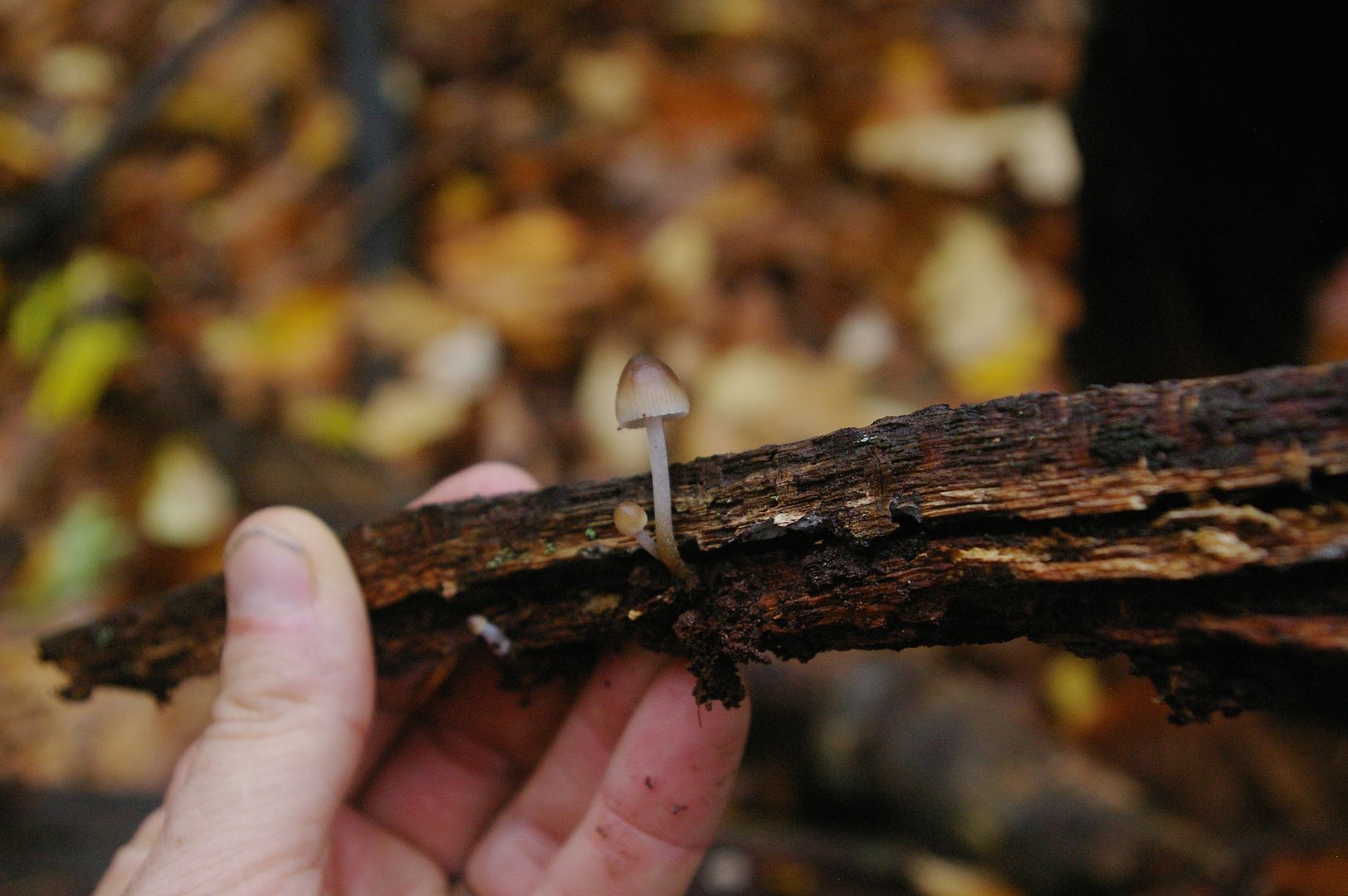 Very cute "Probably Mycenas."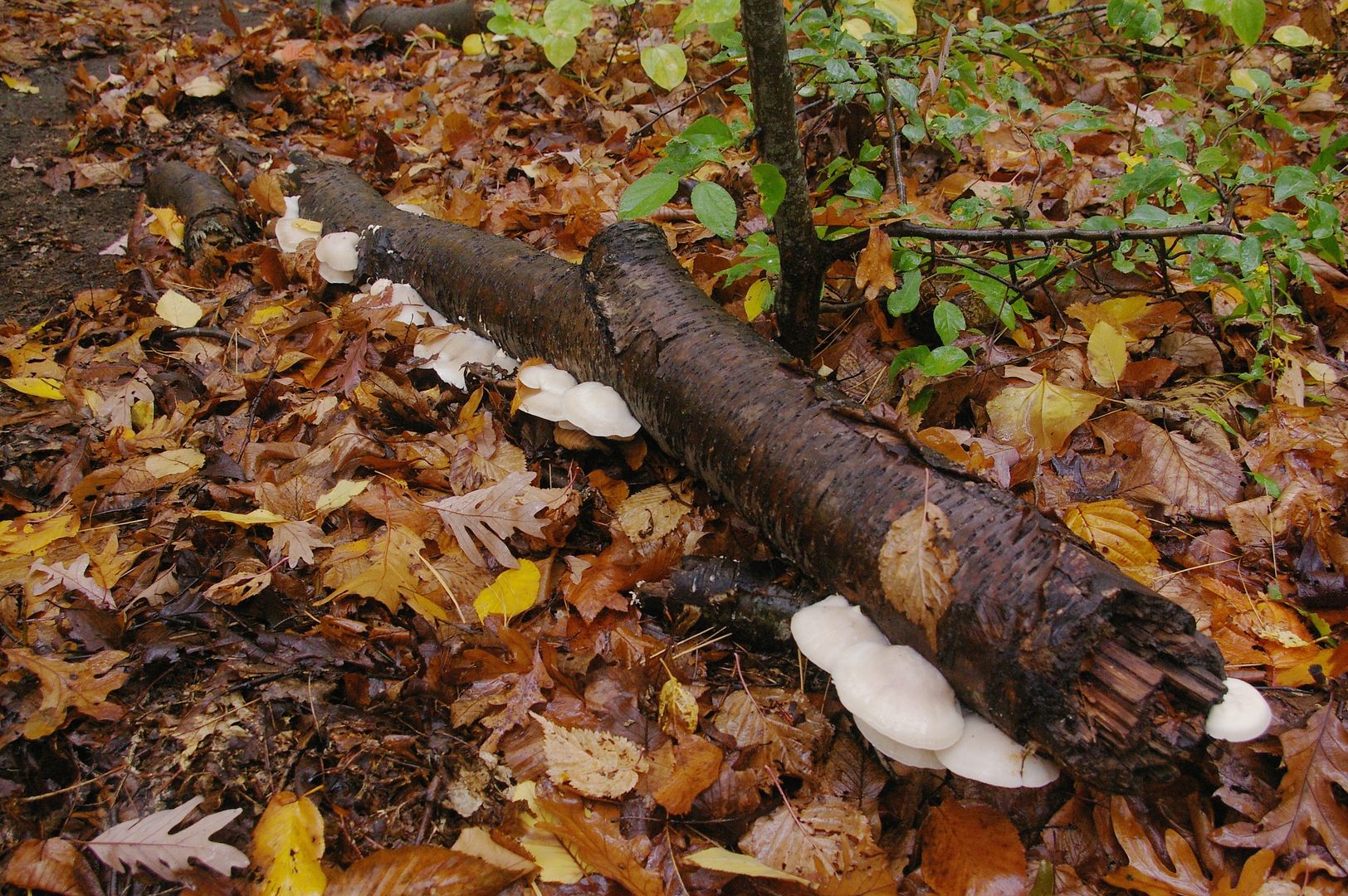 A whole log's worth of white cheese polypores.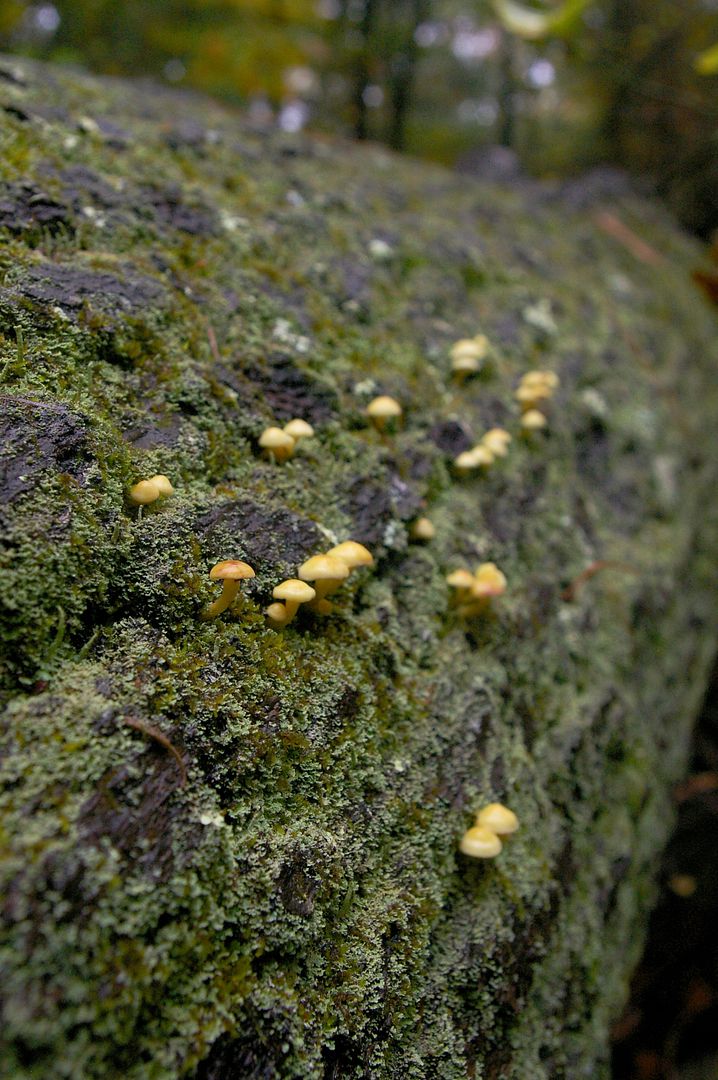 These were almost too small to be what I think they are: sulfur tuft mushrooms Naematoloma fasciculare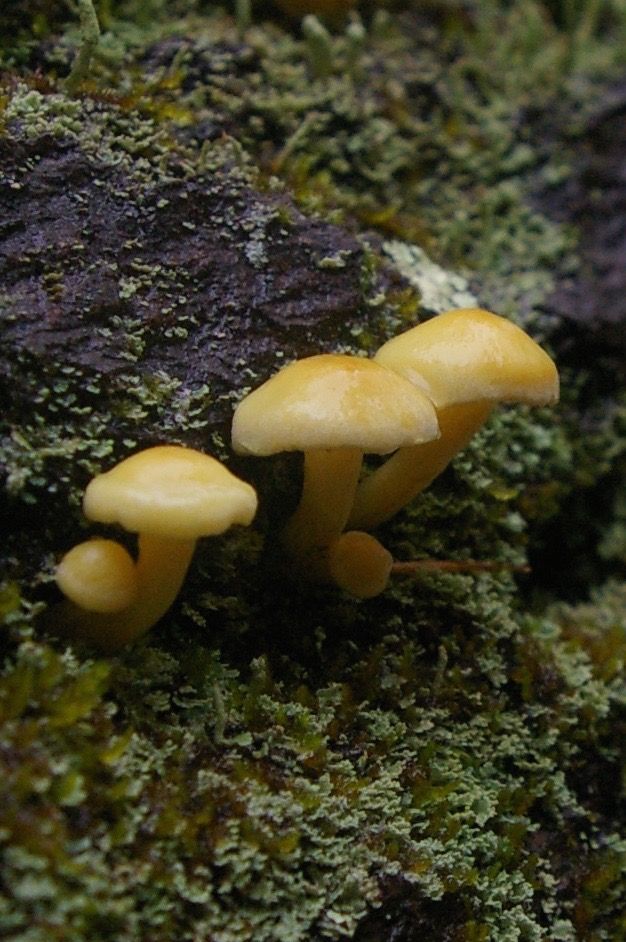 They like to cluster together.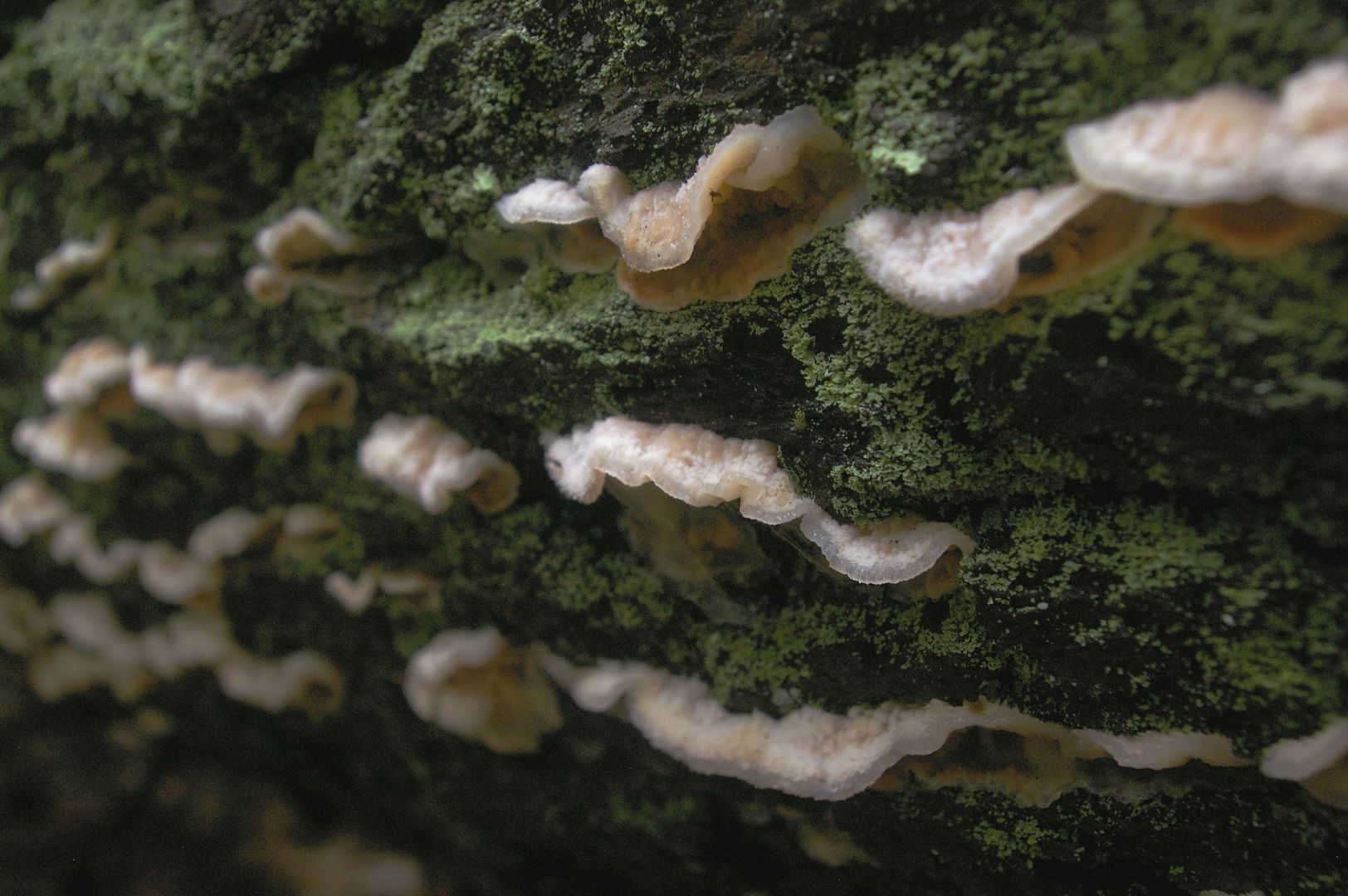 I will call this one "fish flesh shelf" Phlebia tremellosa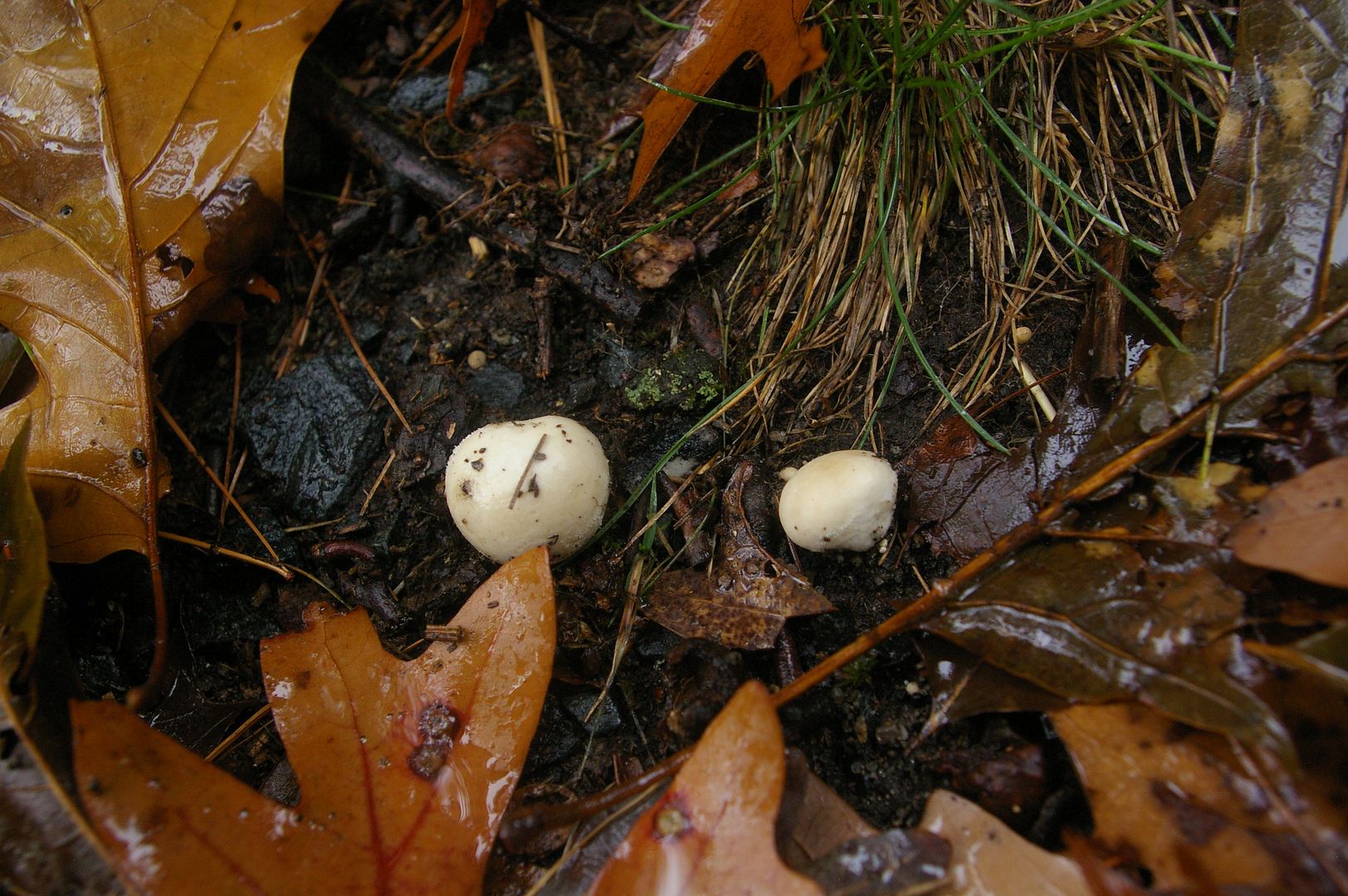 We were almost done when my co-walker pointed out these little puffballs! Lycoperdon sp.