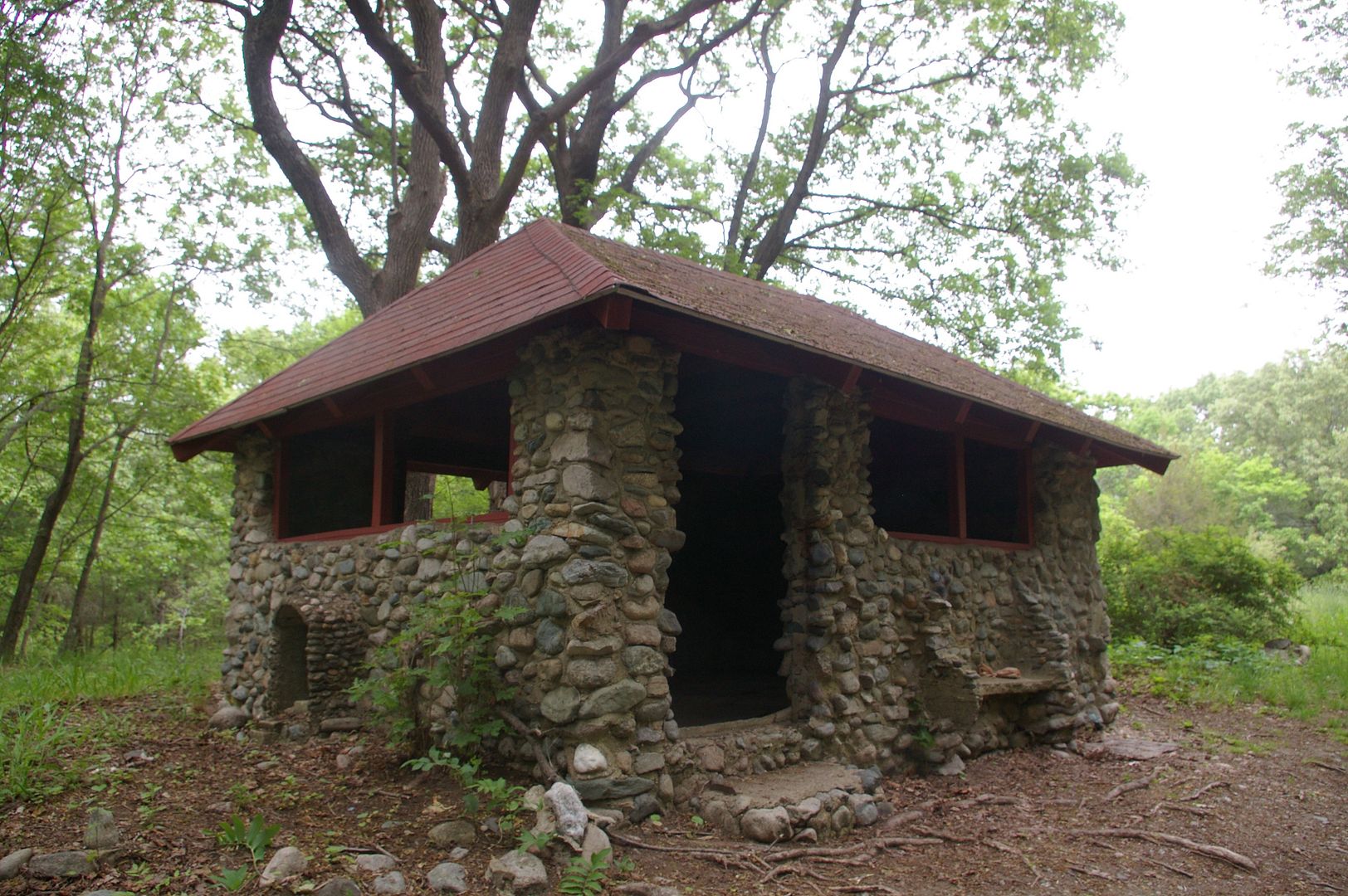 This mysterious and perhaps a little creepy stone cabin welcomes you to the south entrance of Cutler Park. The northern end is far more developed and well traveled, and I have never been there.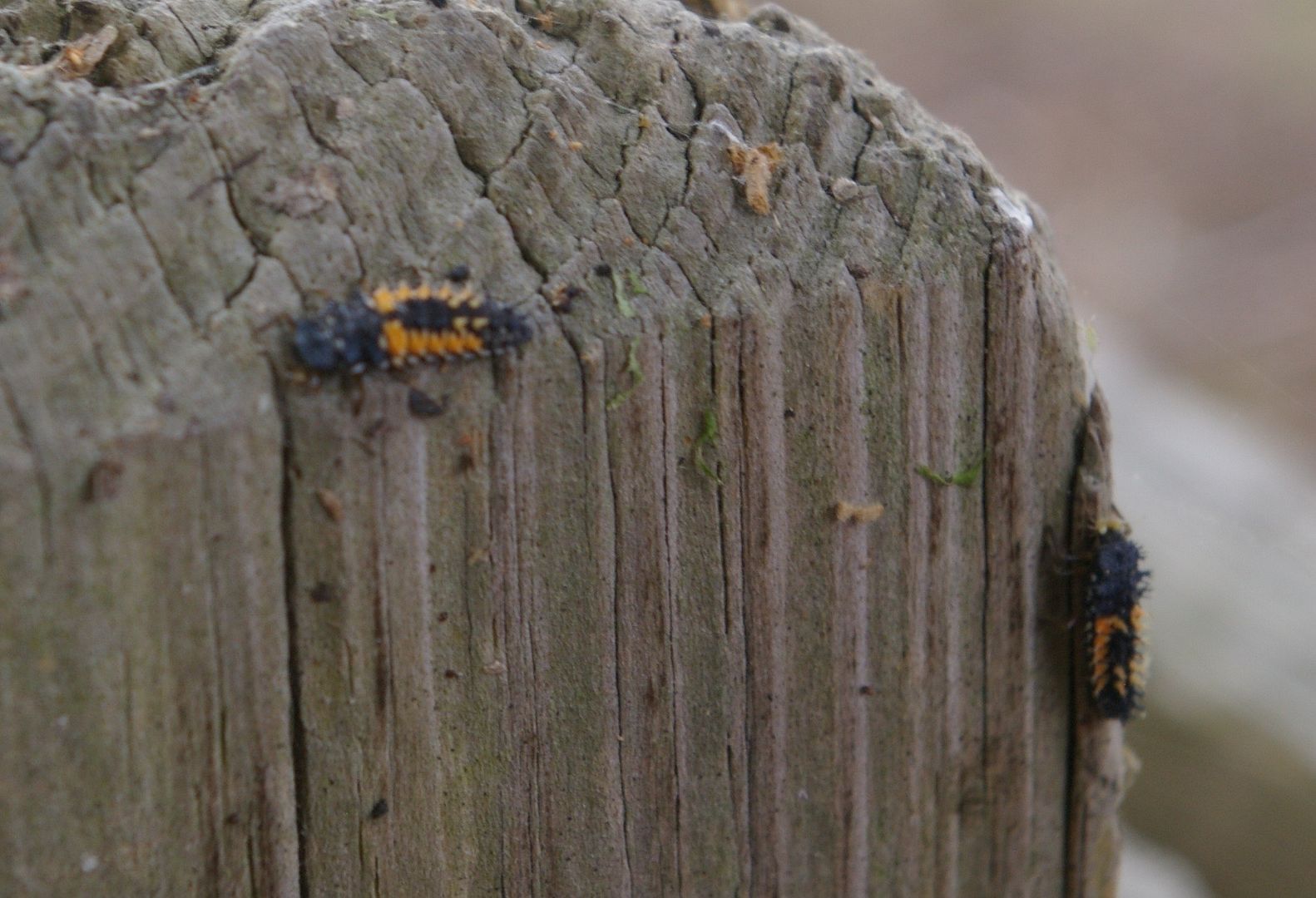 Before we even left the parking area, Zari (age 8) found the first animals of the walk: some ladybeetle larvae.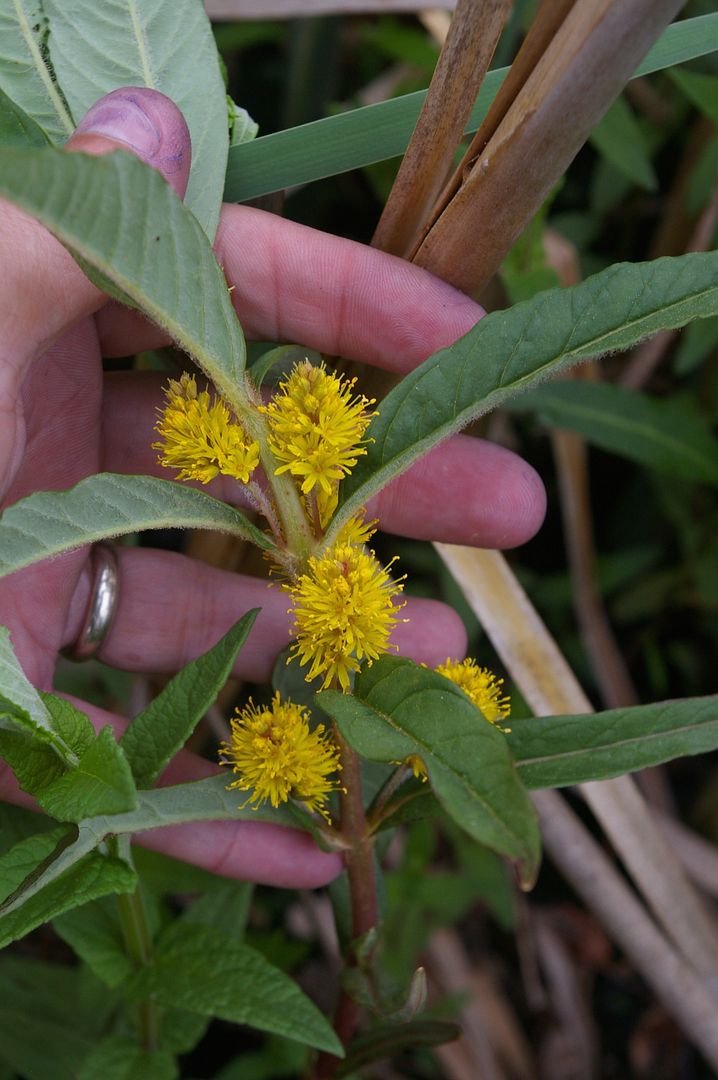 All too often one of the group will find a fascinating organism and ask me what it is, only to get the disappointing but legitimate answer "I dunno." But if we take pictures and consult our smarter friends, we can get answers. This is tufted loosestrife
Lysimachia thyrsiflora
.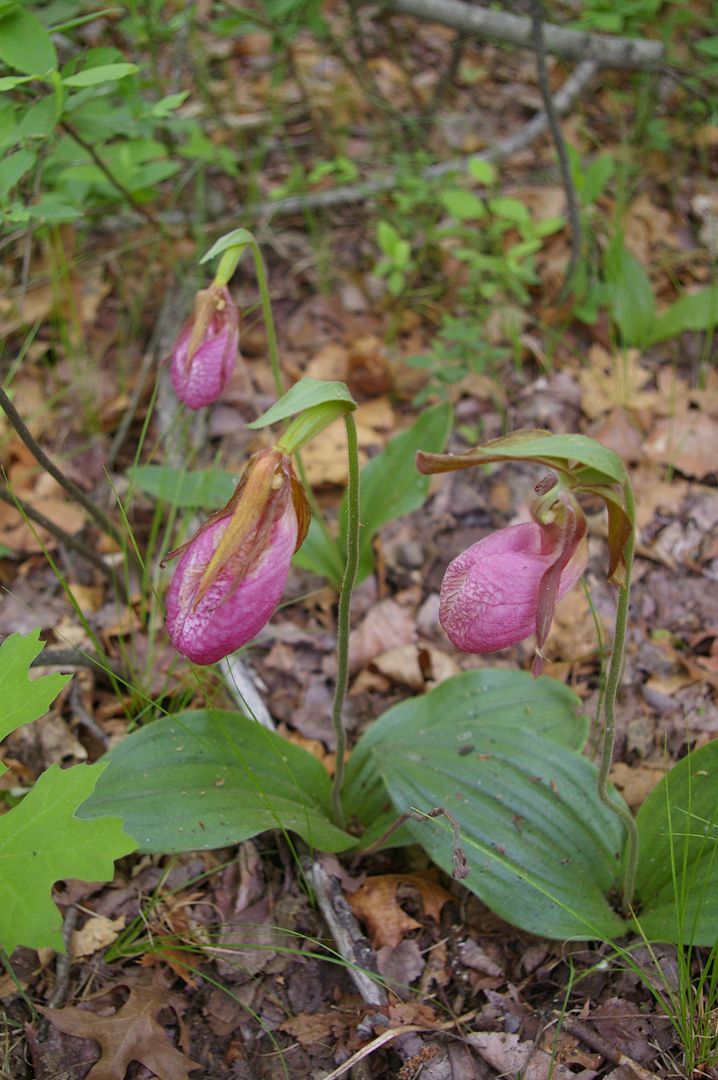 These are familiar to most New Englanders, our much revered pink lady's slipper orchid.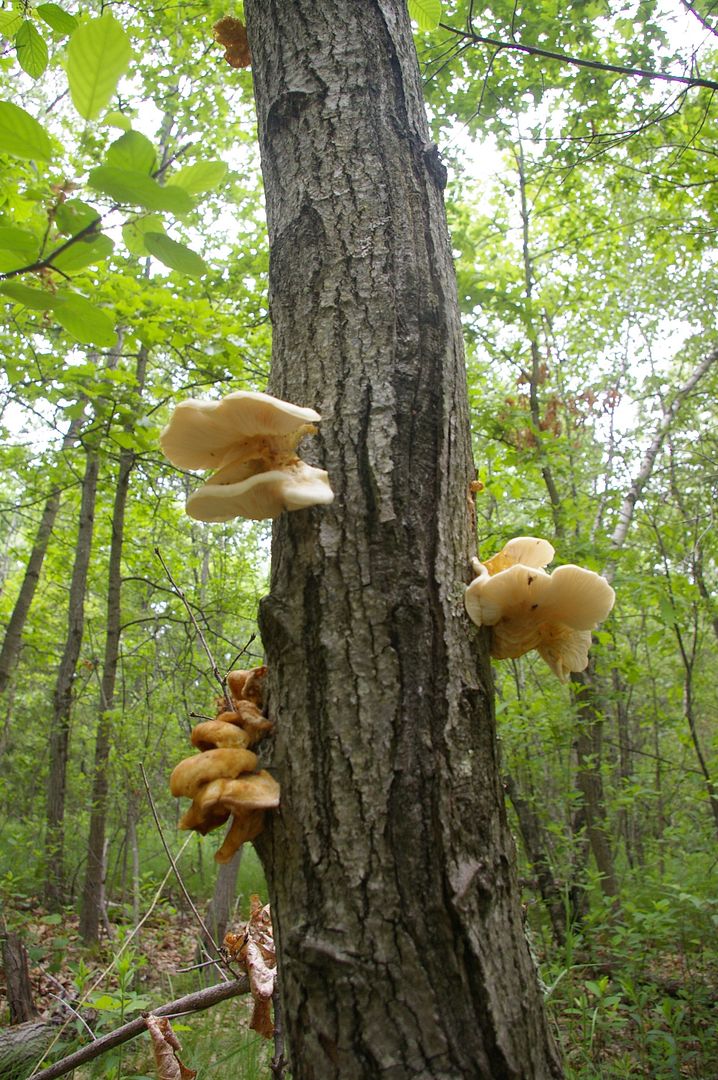 It has been so dry in eastern Massachusetts lately that I was surprised to see these large oyster mushrooms.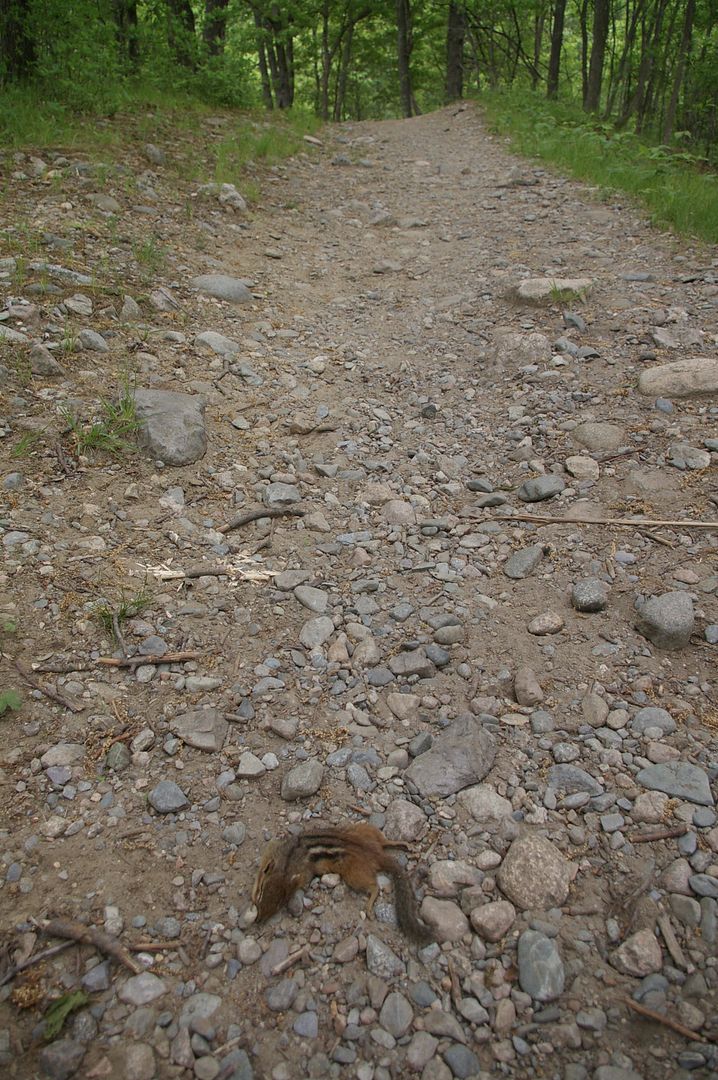 This chipmunk appears to have been caught off-guard by a mountain bike.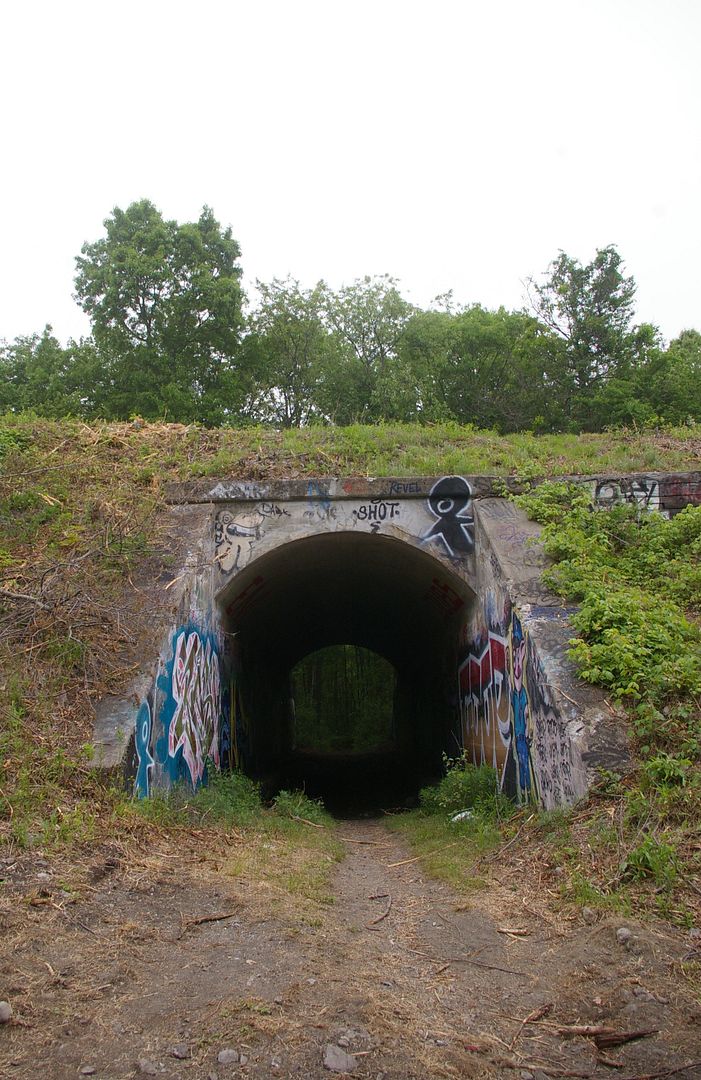 The graffiti tunnel with its ever-changing gallery of paintings is one of my favorite features. Notice the little character at the top right of the tunnel.
The colorfully painted interior leads to the wooded central part of the park. We went in about a hundred feet and retreated from the attacking mosquitoes.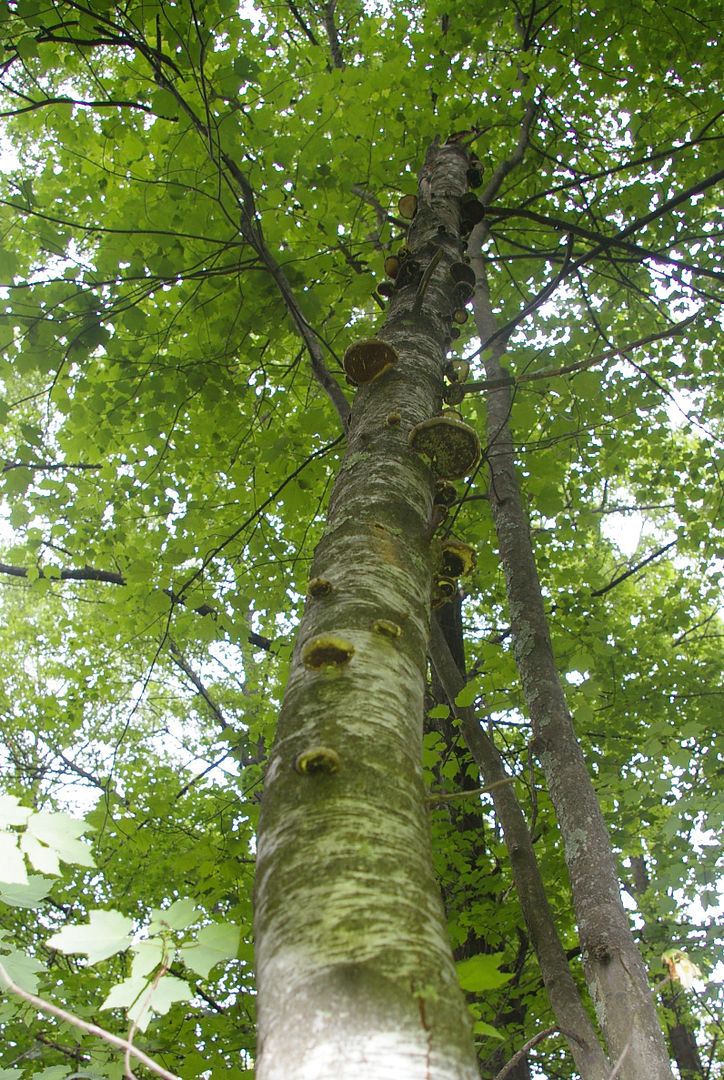 A dead but still standing paper birch is festooned with birch polypore mushrooms new and old.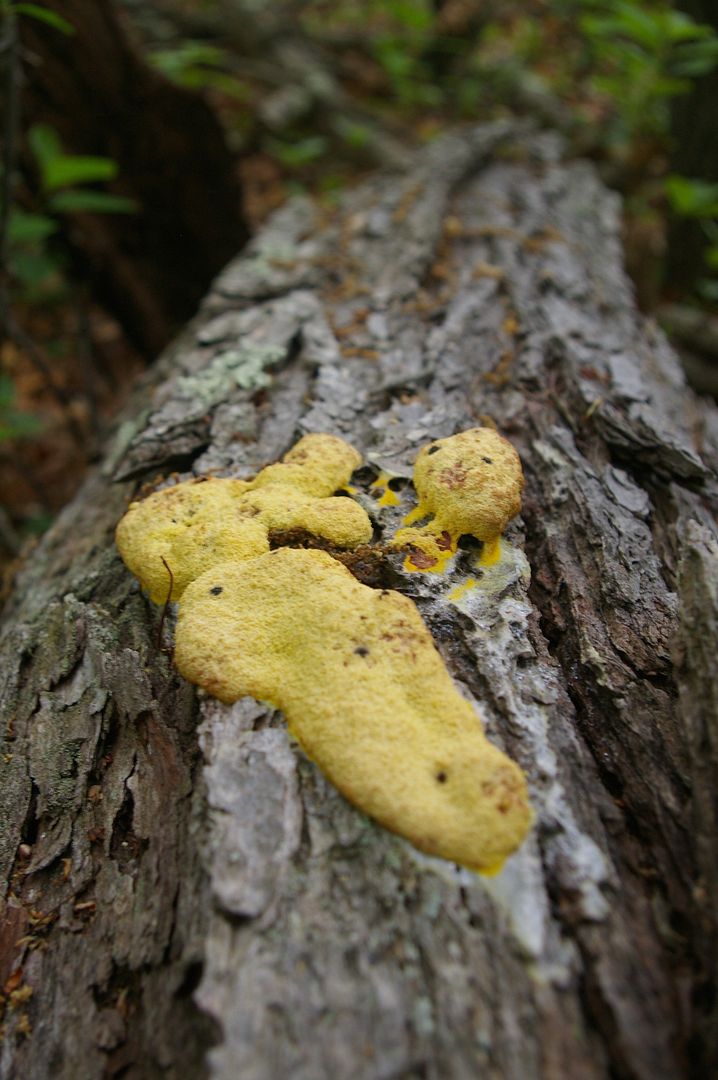 Our old friend
Fuligo septica
, dried out and frozen in the act of creeping across a log.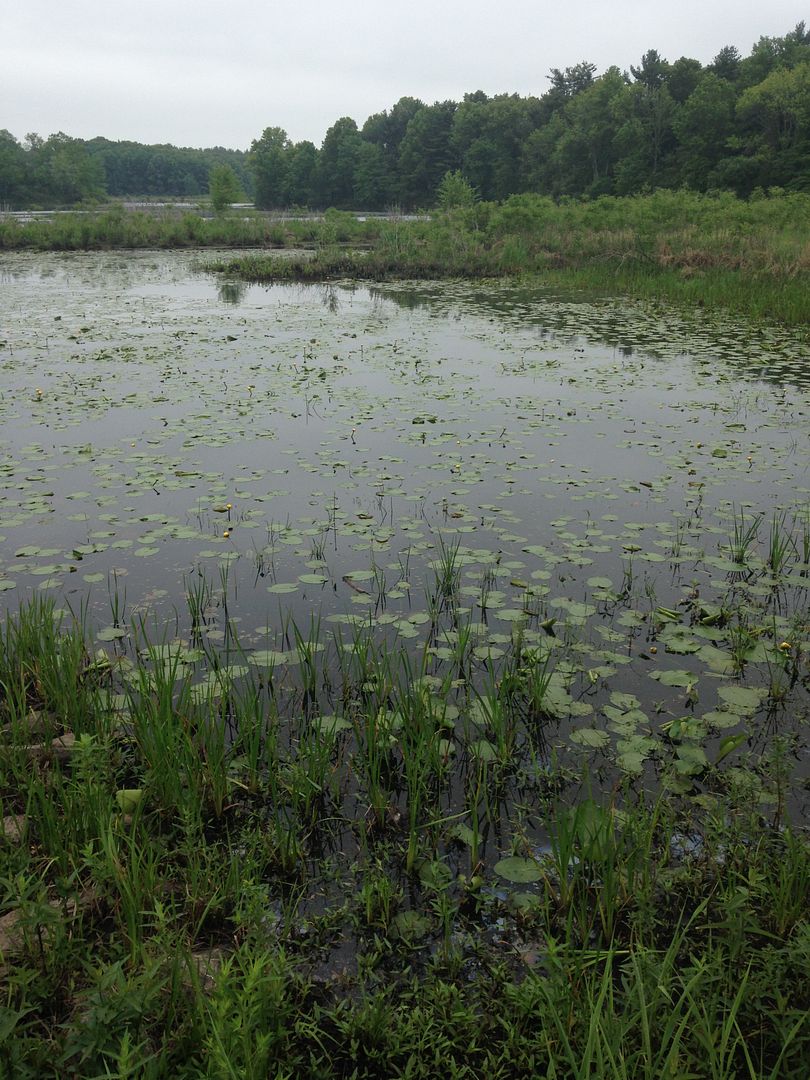 This section of the Charles River is popular with paddlers. Across the way is Millennium Park in the City of Boston (most of these photos are taken in the Town of Needham).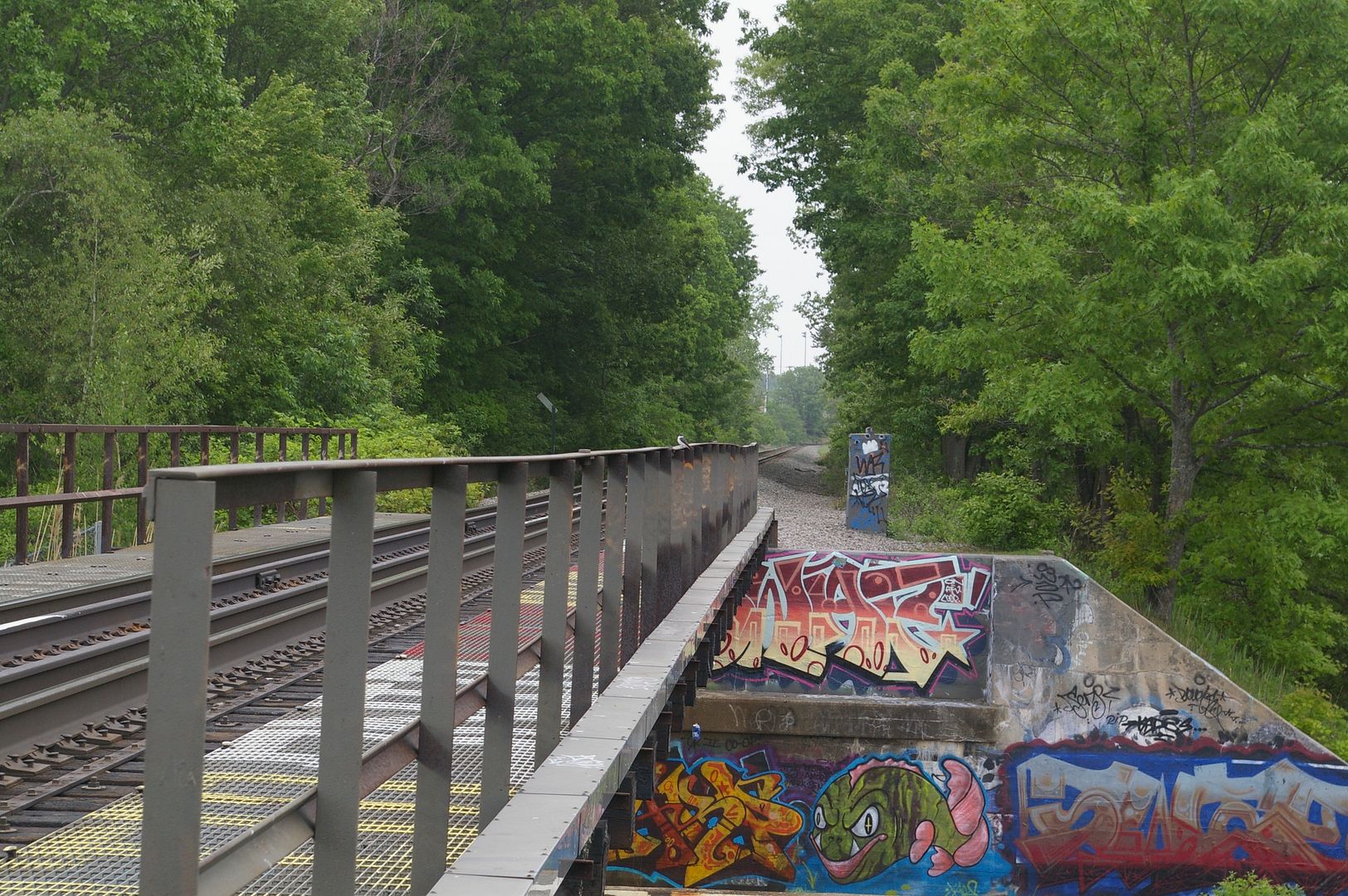 We went up by the train tracks for another view--some members of the group wanted to cross this bridge, but caution prevailed.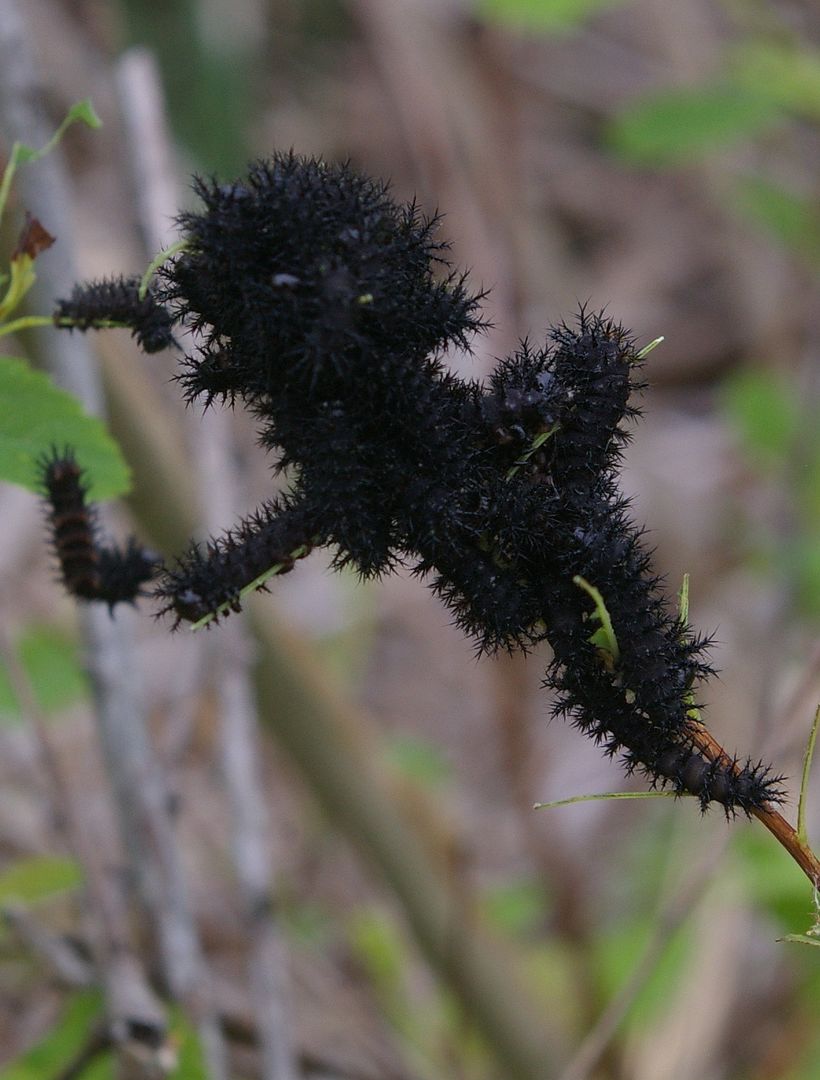 A cluster of spiky black caterpillars is met with another "I dunno" from the nominal leader of the group (me). Expert Teá Kesting-Handly supplied us with a name after the walk: "
Hemileuca lucina
for sure." (New England buck moth)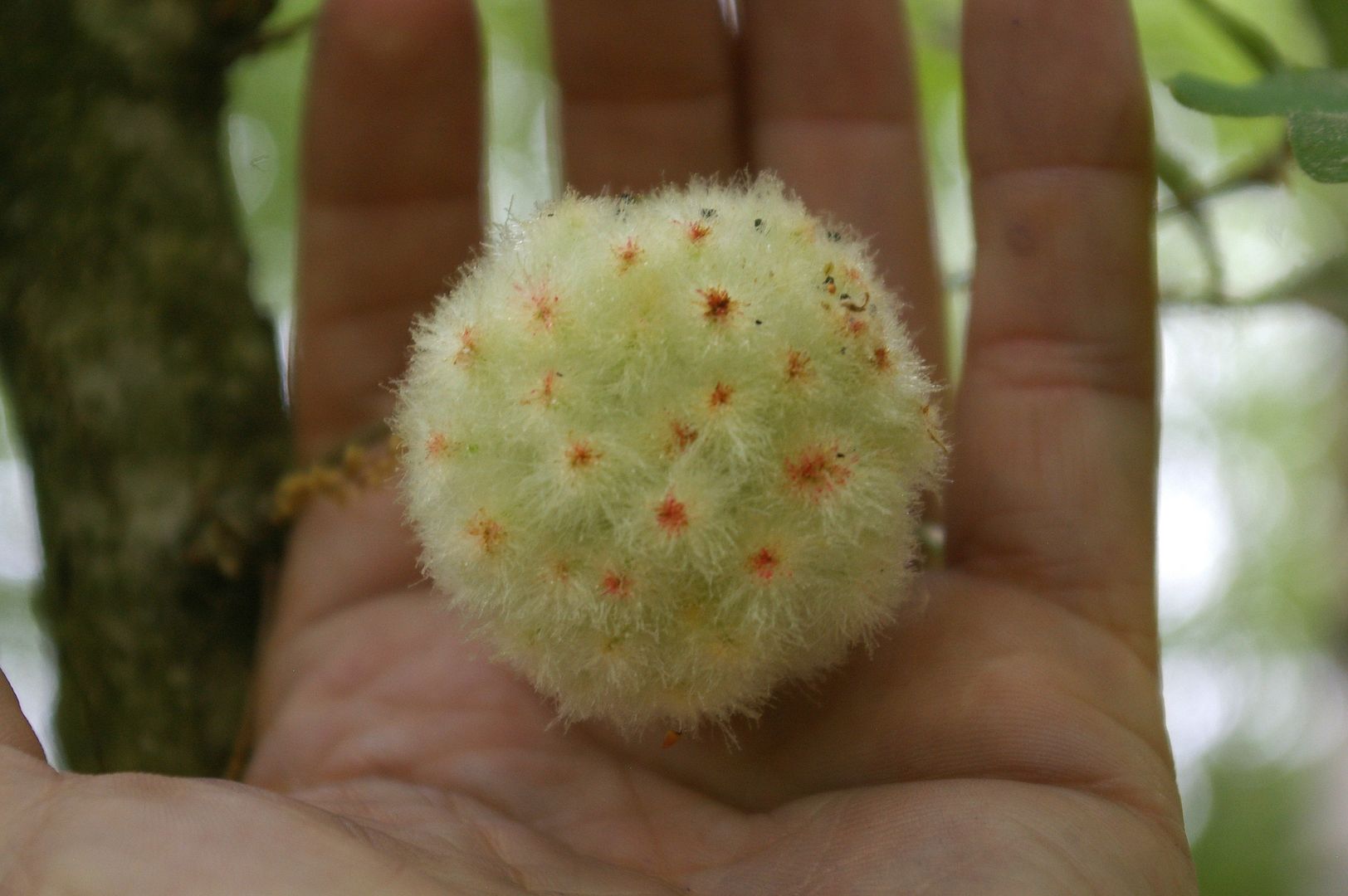 This pom-pom dangling from an oak is actually the nursery of a gall wasp
Callirhytis seminator
. This is called a "wool-sower gall" or "strawberry oak gall."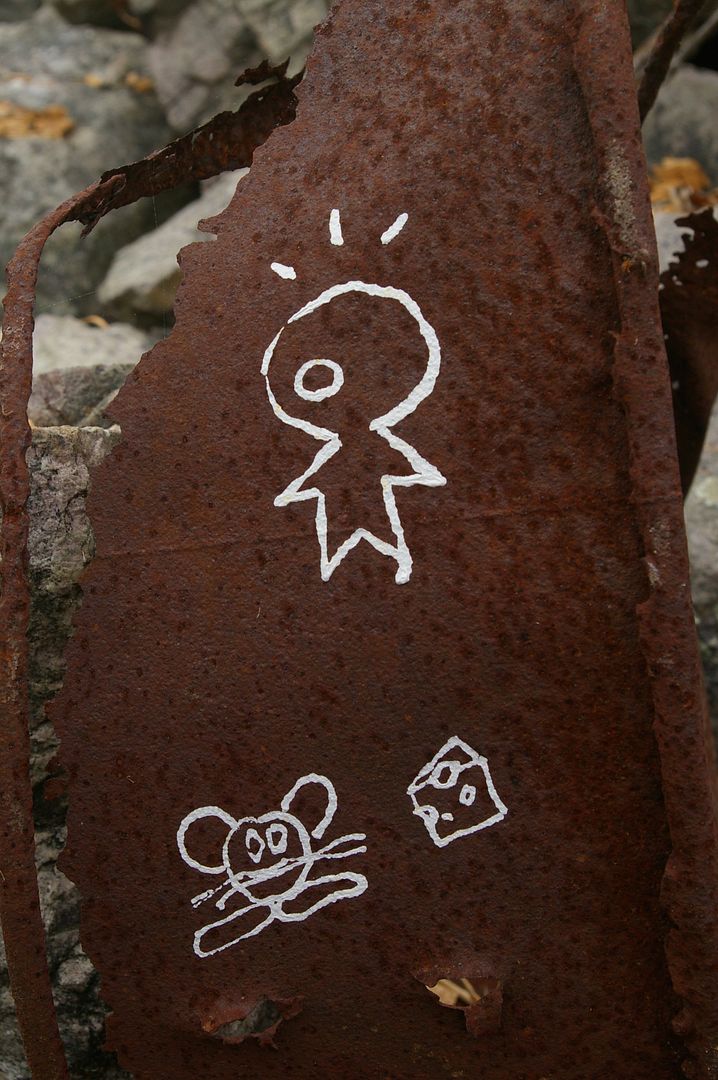 There's our little friend again!
Current Music:

Tribe - Outside
Latest Month
December 2016
S
M
T
W
T
F
S
1
2
3
4
5
6
7
8
9
10
11
12
13
14
15
16
17
18
19
20
21
22
23
24
25
26
27
28
29
30
31