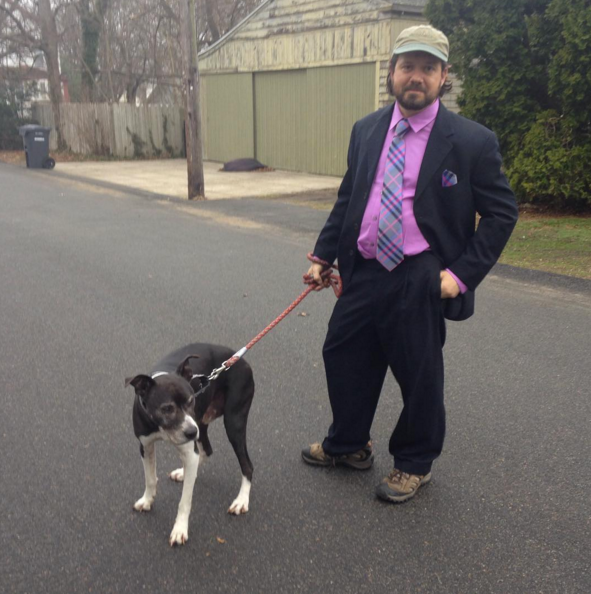 Alexis helpfully pointed out that the thing about a cheap suit is that it looks like a cheap suit.
2. Maggie got sprayed by a skunk again, 3/24/16
3. I bought a new camera lens with my tax refund and it's really good except it doesn't do the one thing I got it for, which is to take pictures of small things close up. On the bright side, perhaps I will take and post pics of birds now.
Current Music:

Major Stars - Song for Turner
Latest Month
December 2016
S
M
T
W
T
F
S
1
2
3
4
5
6
7
8
9
10
11
12
13
14
15
16
17
18
19
20
21
22
23
24
25
26
27
28
29
30
31