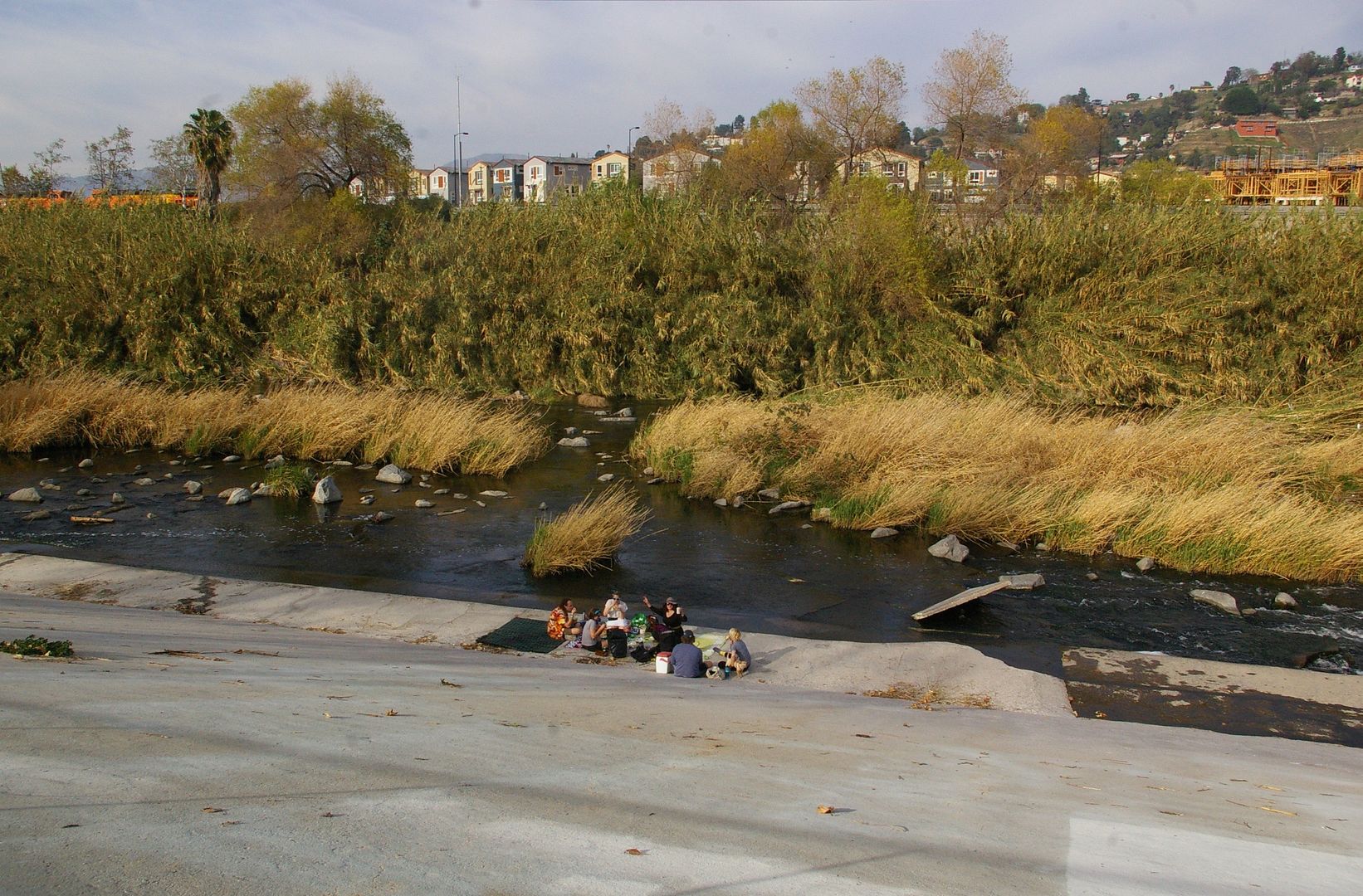 What is that group of people doing, way down the concrete slope, sitting at the edge of the water?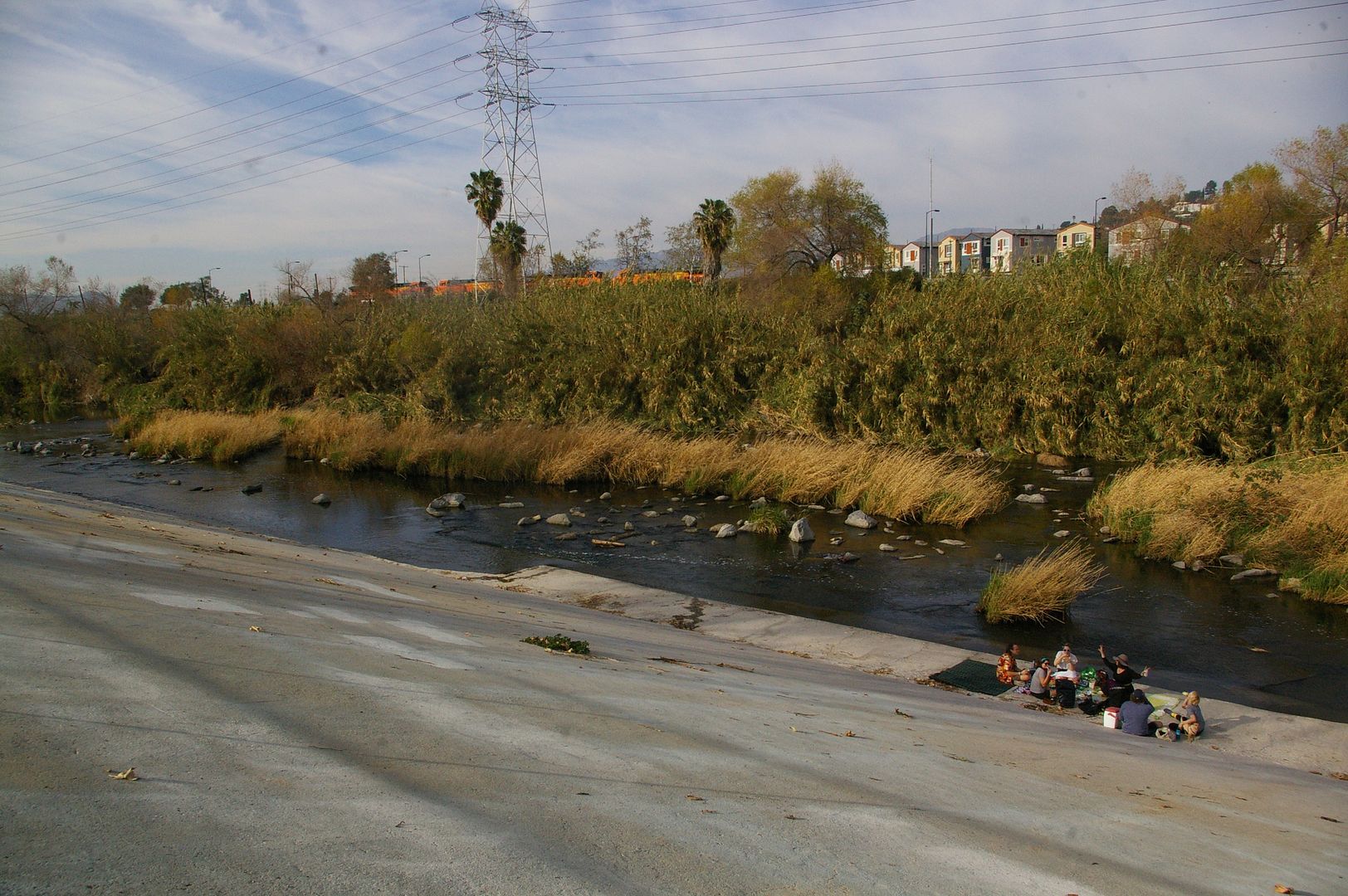 Oh now I see, it's the LA river, made famous by appearing in car chases in many movies.



And these people are picnicking on it!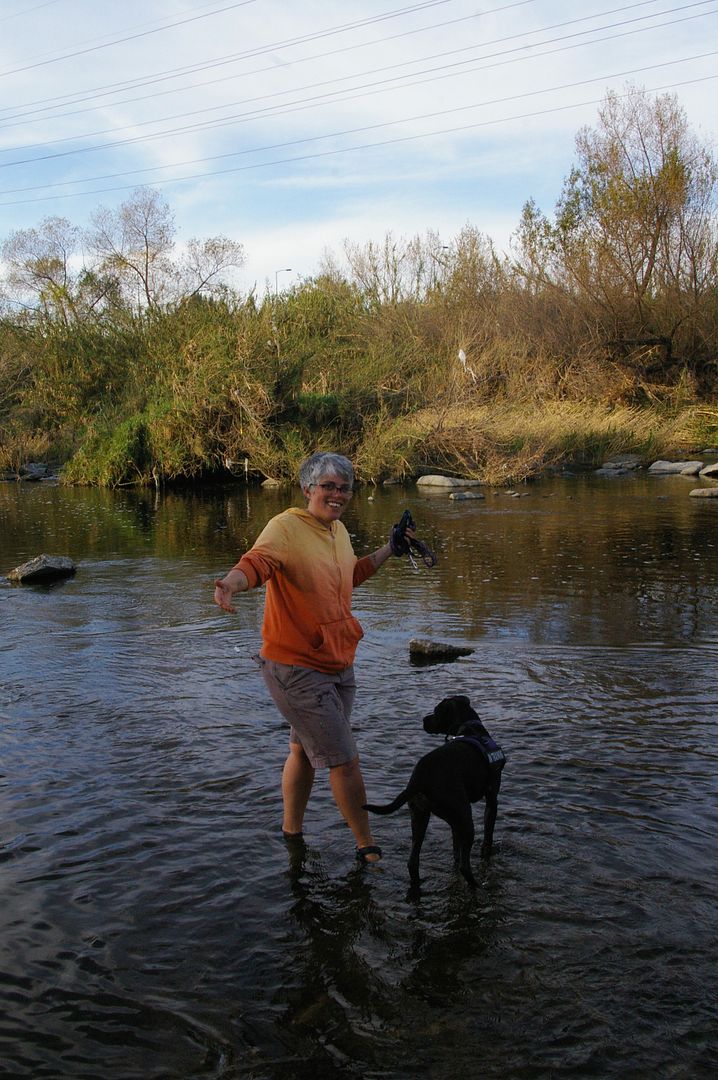 The river is very shallow right at the edge.



Our rental dog went into the water for the first time!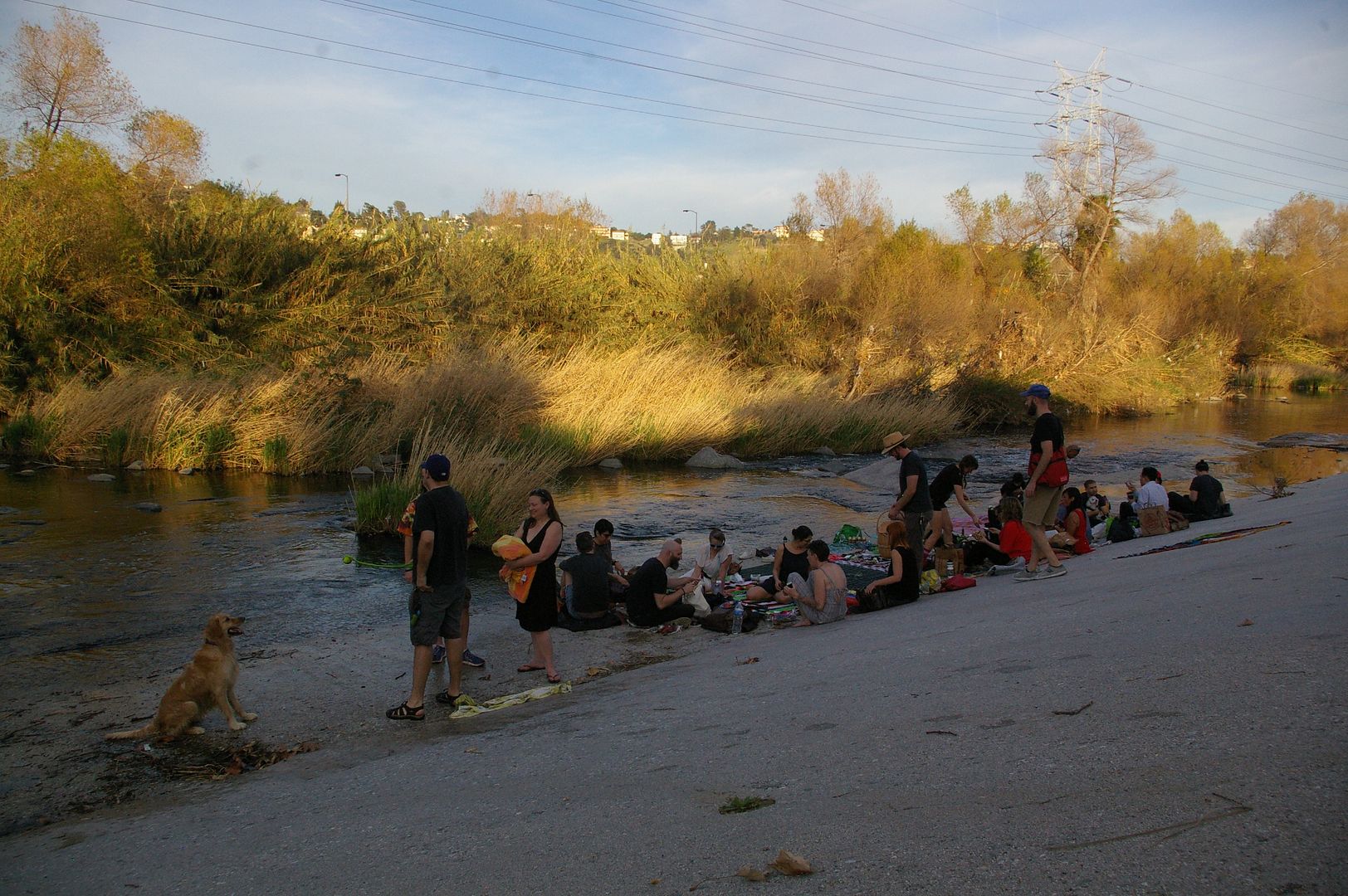 One of the other dogs that was there went in to the water a bunch.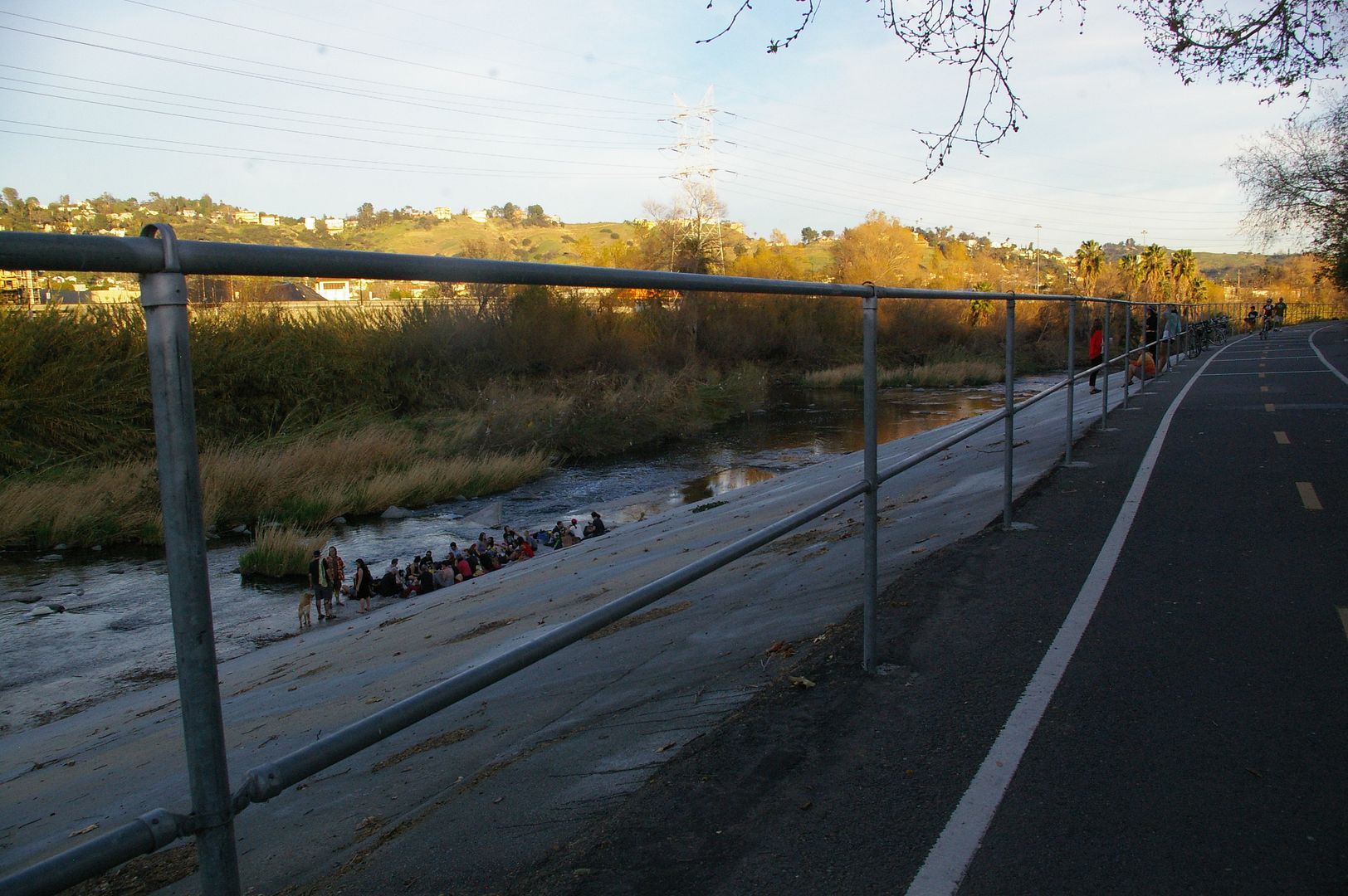 The picnic area was just down from a bike path.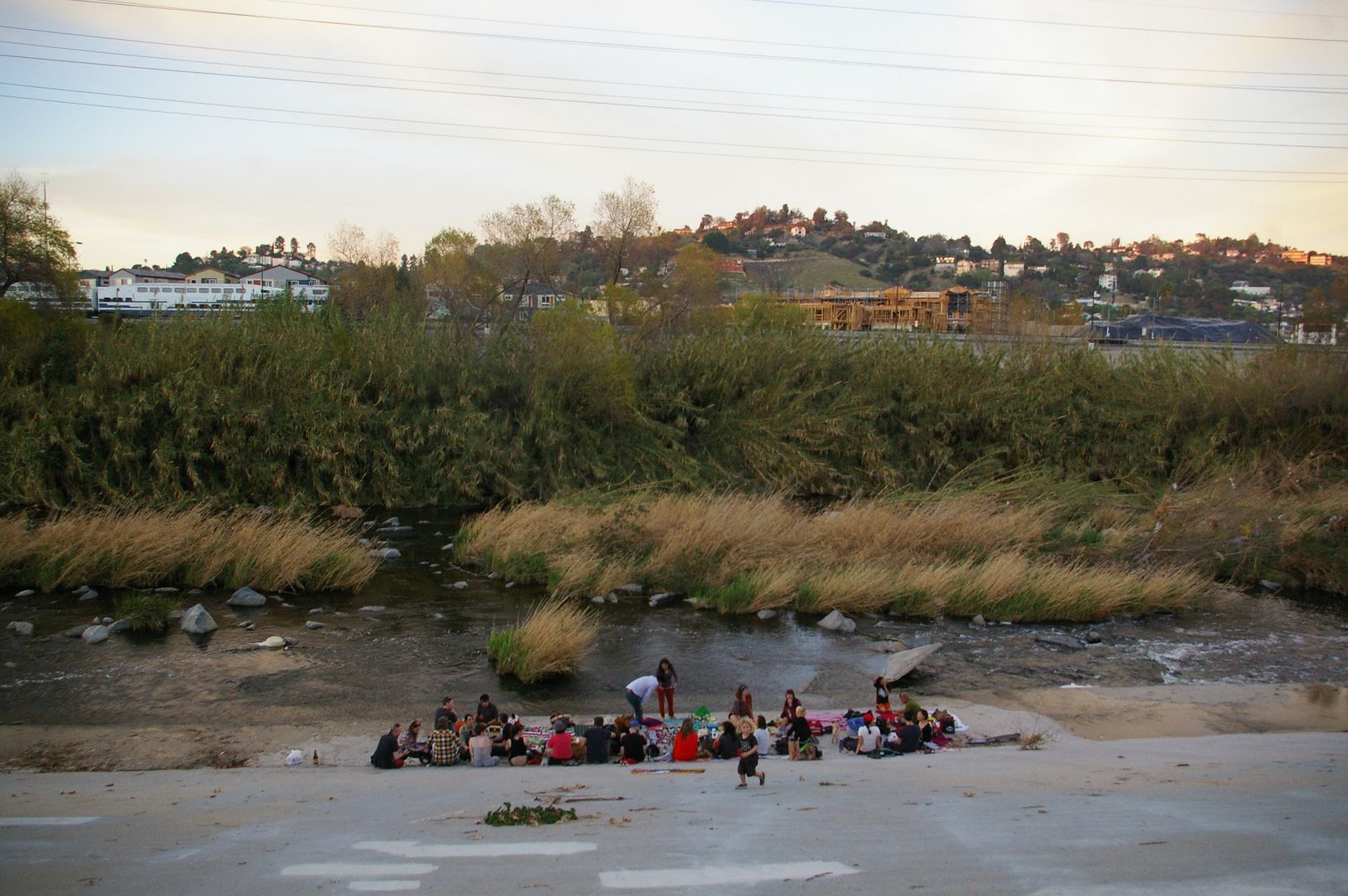 Dogs and humans enjoyed running up and down the steep slope.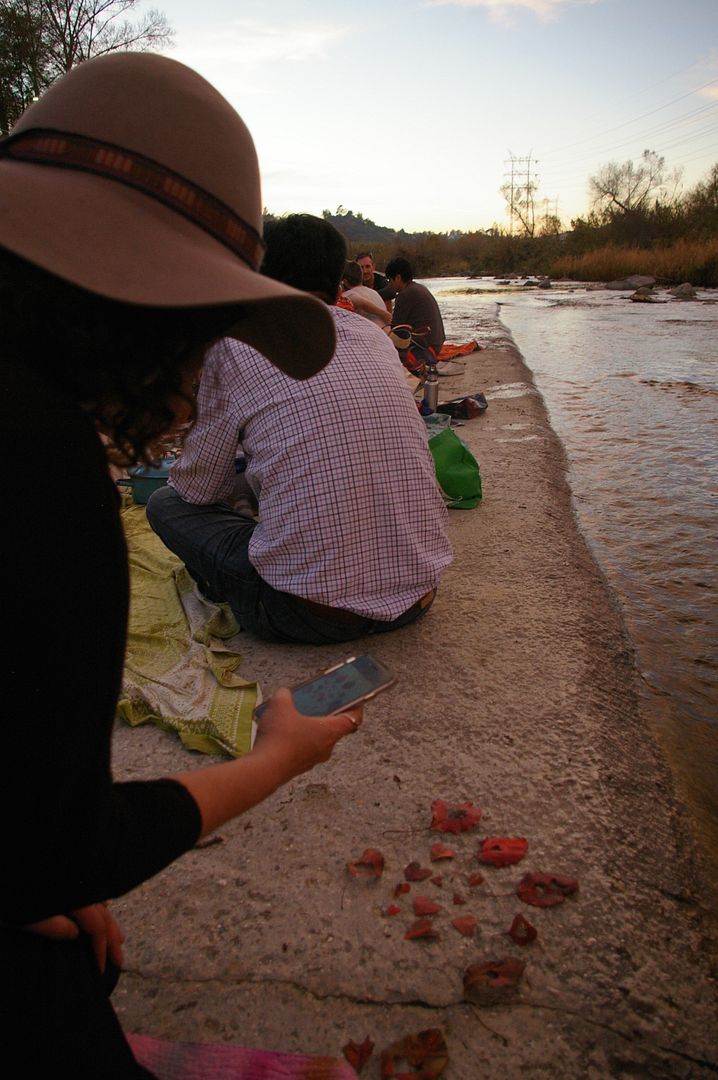 There were valentines for the river, made of red leaves.



The sky went pink to celebrate Valentine's Day.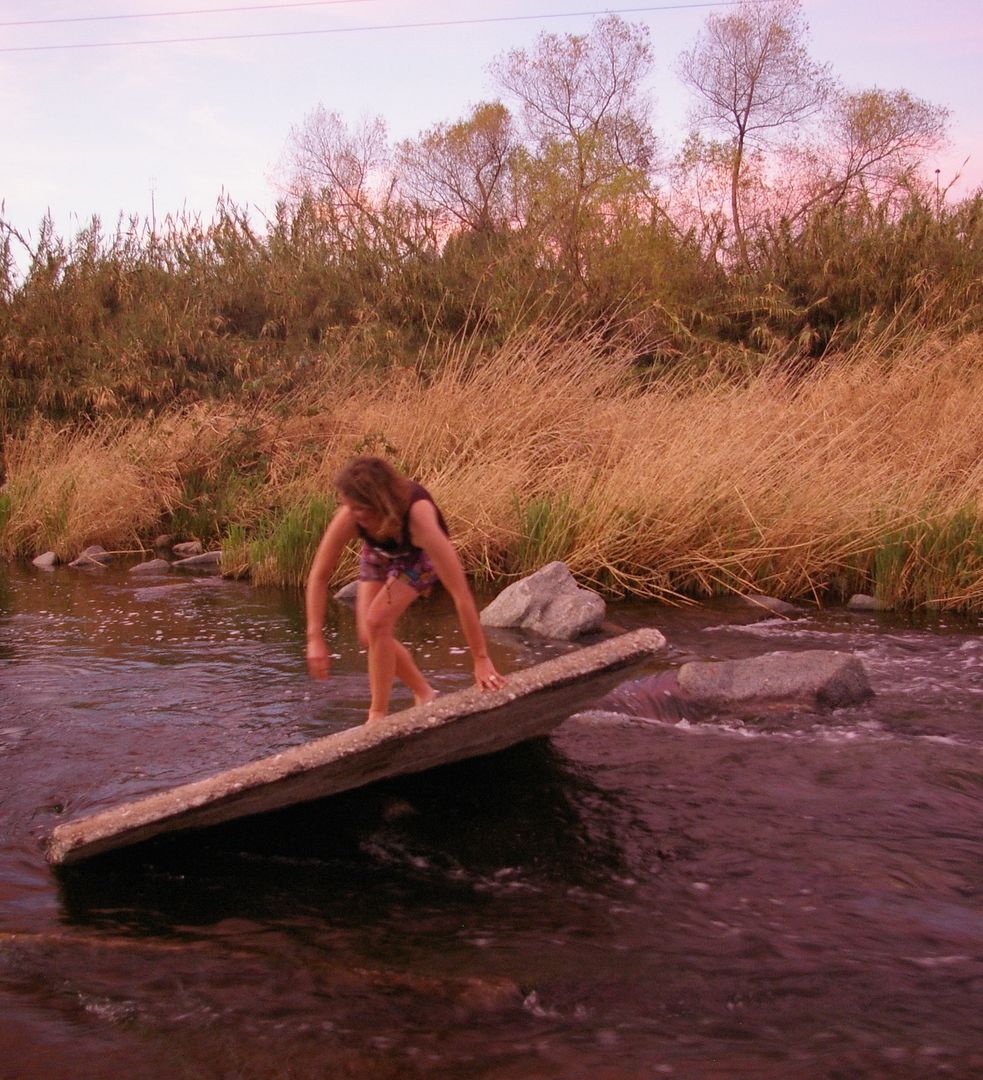 One of the organizers went a-clamberin'.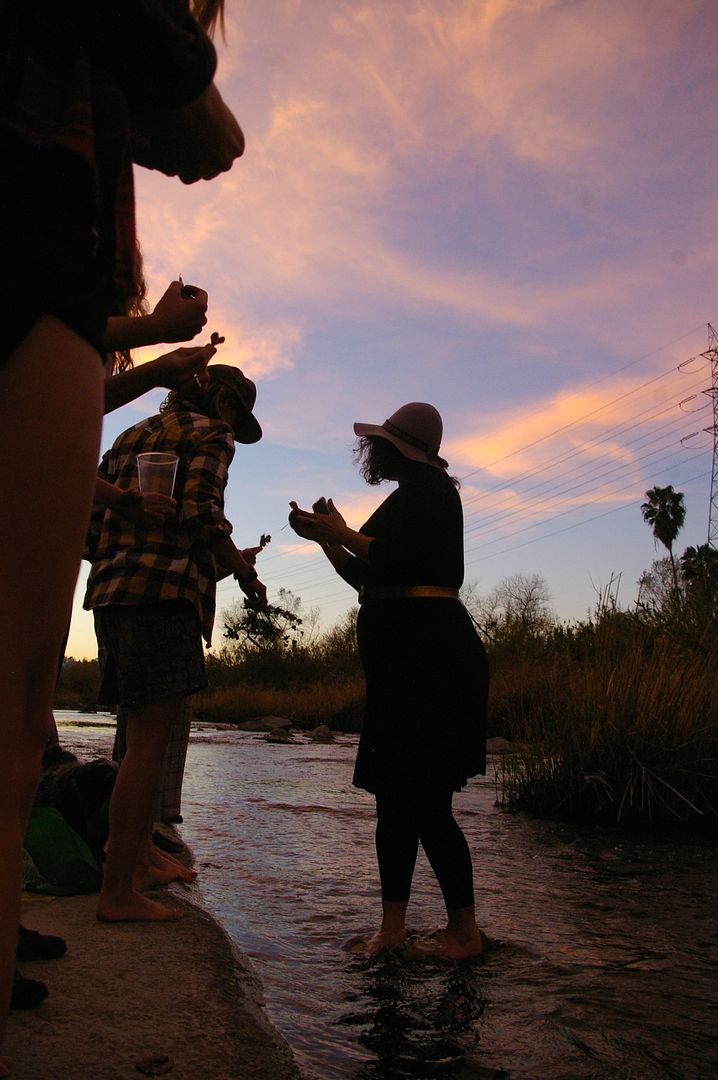 The other organizer, here in silhouette, was my old friend
rockbalancer! Thanks for a great time Lila!!