This black rat snake was showing off its extraordinary climbing ability.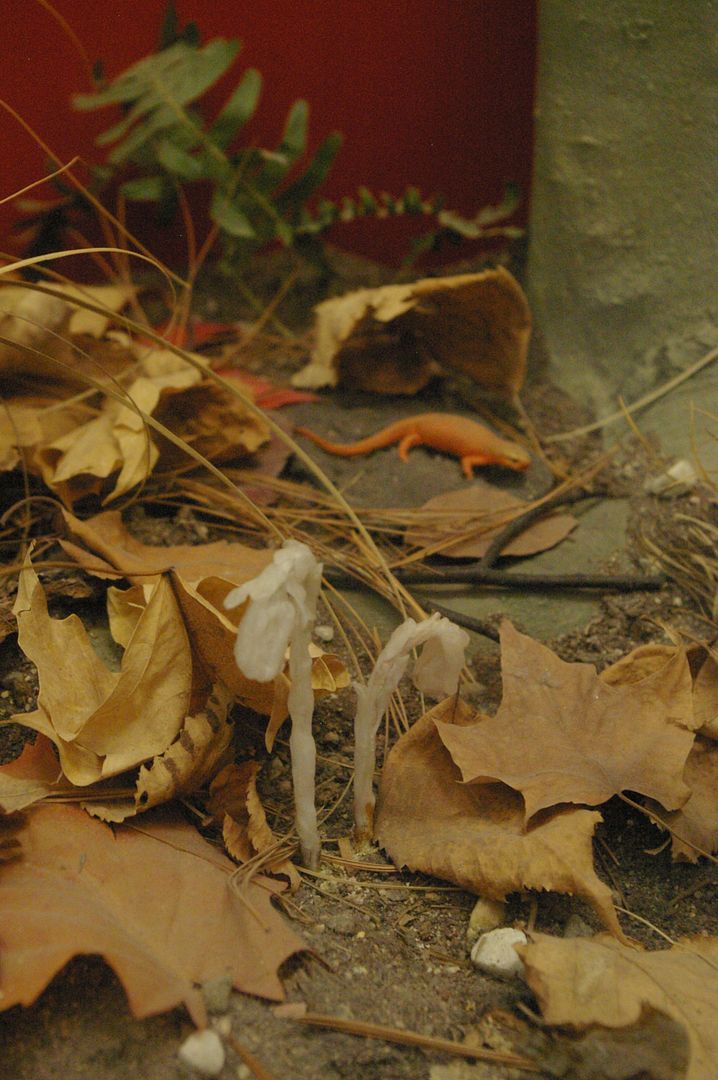 The monotrope and the eft are artificial; not sure about the leaves and stuff.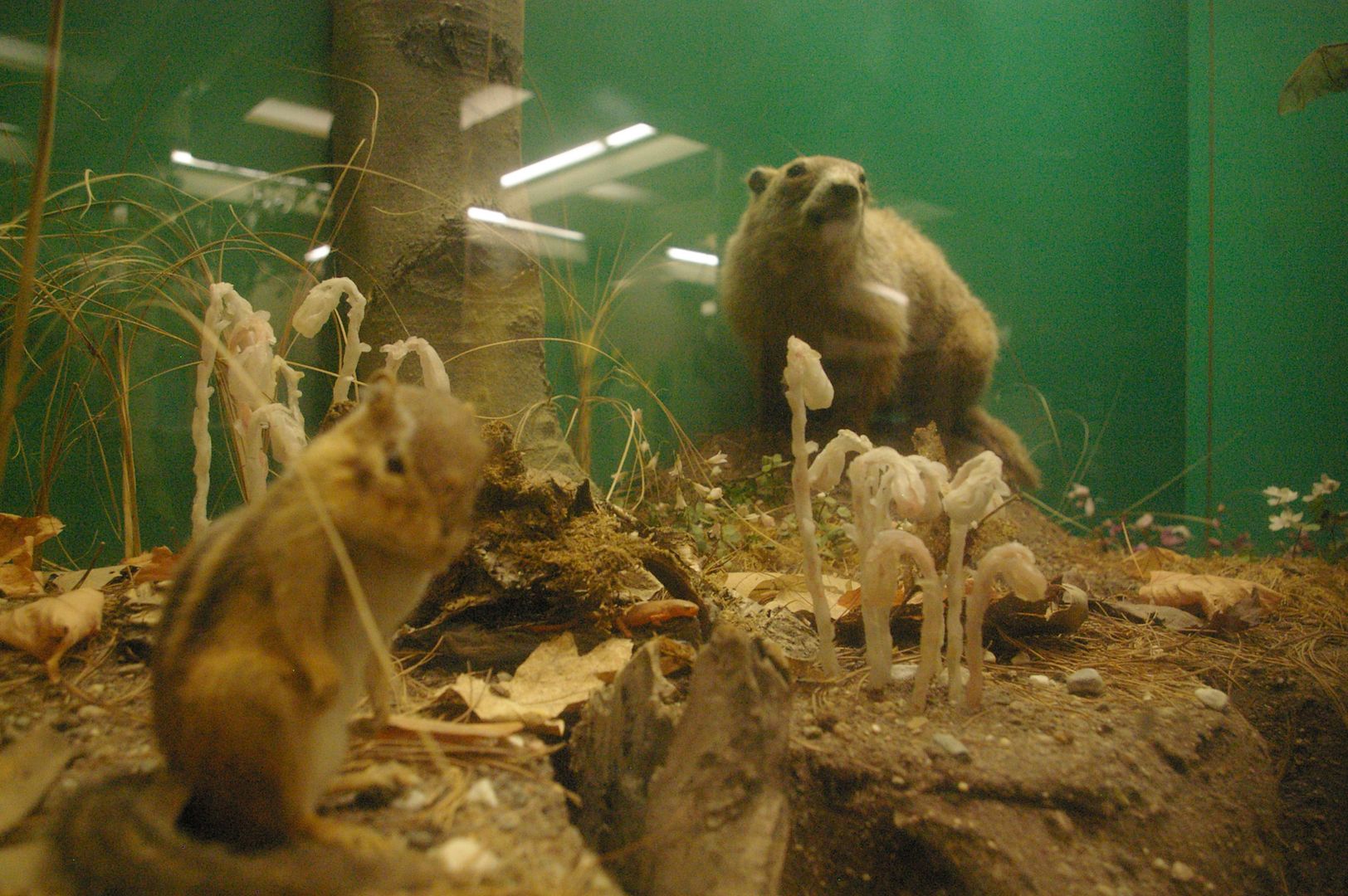 More fake monotrope, and some taxidermy rodents.



An Atlantic salmon peeks out.



An anglerfish archerfish lurks in artificial mangrove roots.



I didn't get this fellow's name, but they were hanging on in a shore exhibit that was intermittently jostled with wave action.