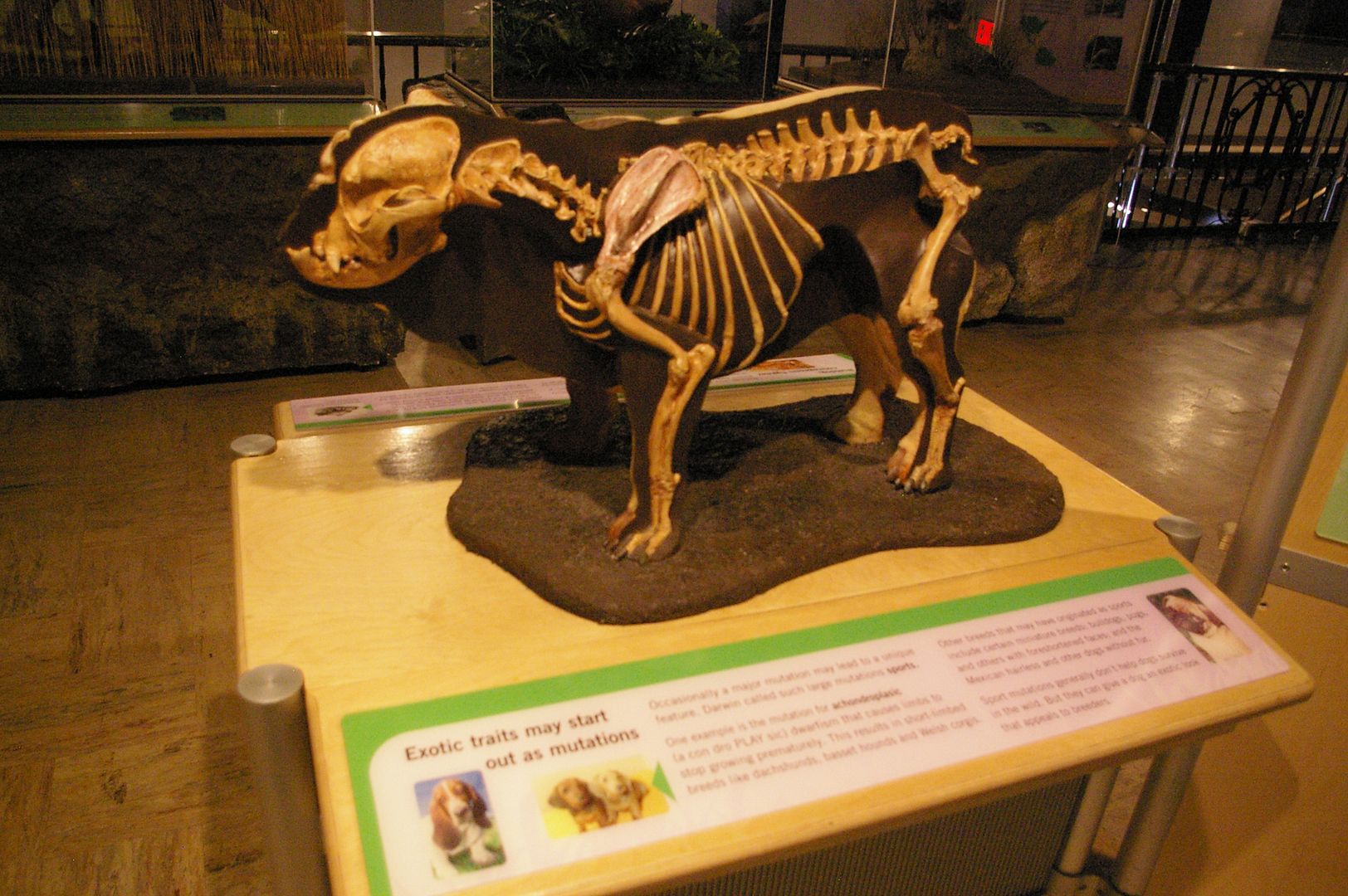 My dad and I went to the Springfield (Massachusetts) Science Museum a couple days ago. They have a temporary exhibit about dogs up now.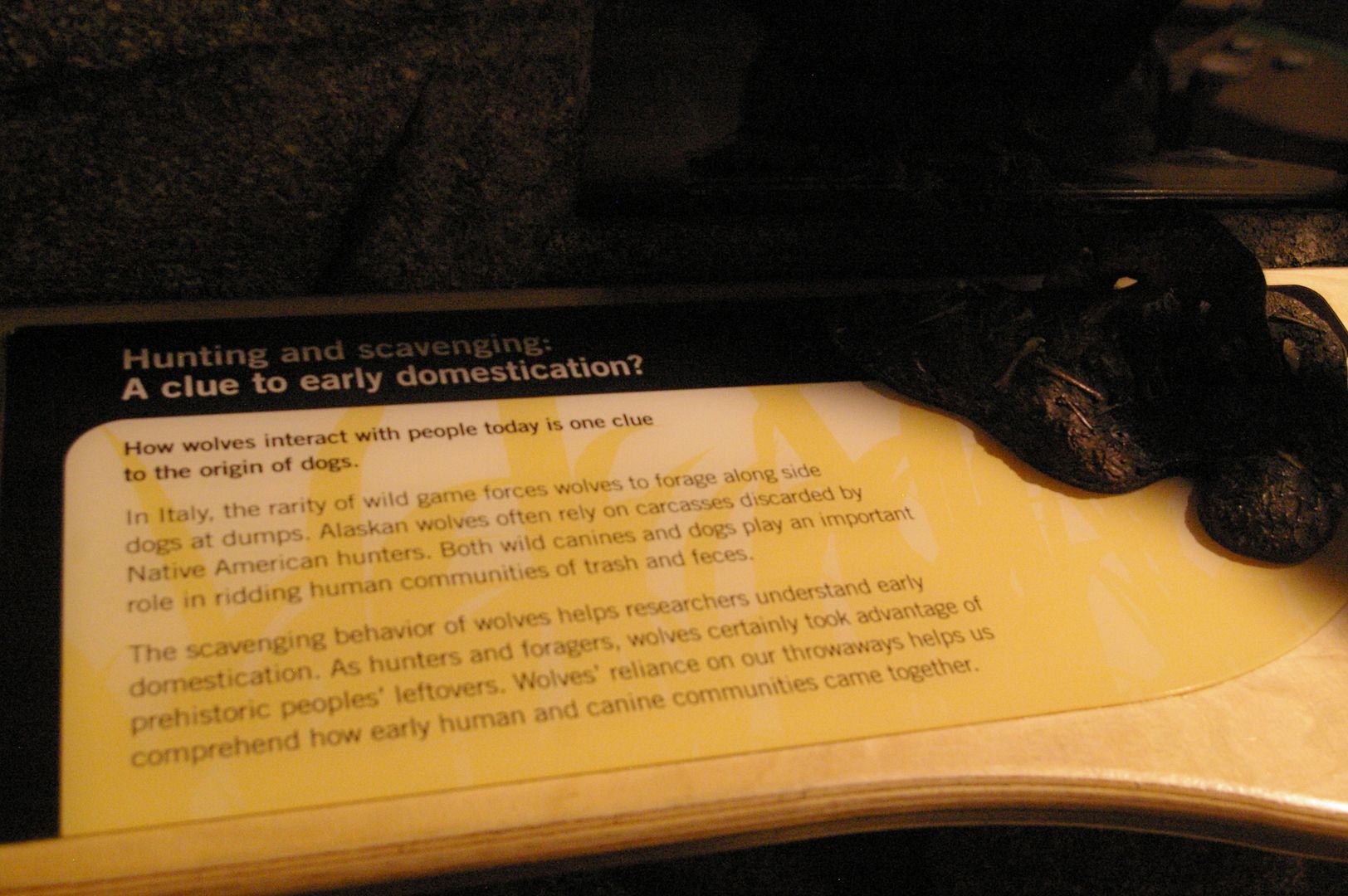 They neatly sidestepped the controversy between those who believe dogs were actively or passively domesticated. They did point out that wolves eat garbage and poop however.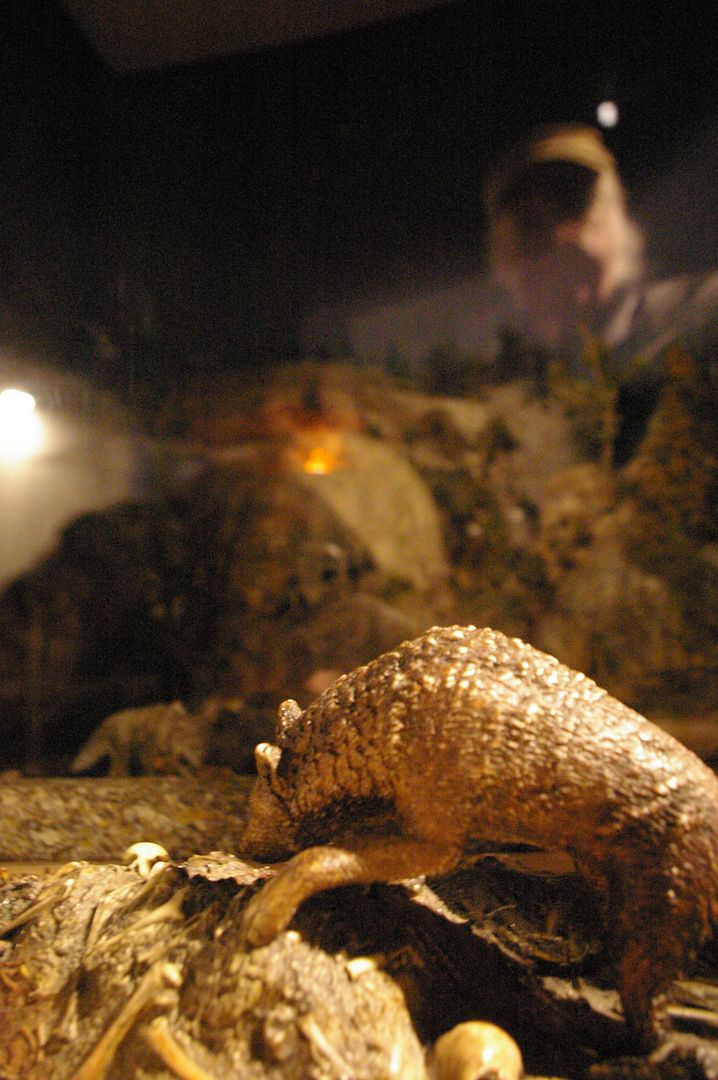 This tiny diorama shows wolves feeding on garbage at the far edge of a human camp (the fire). Also my dad's reflection is there.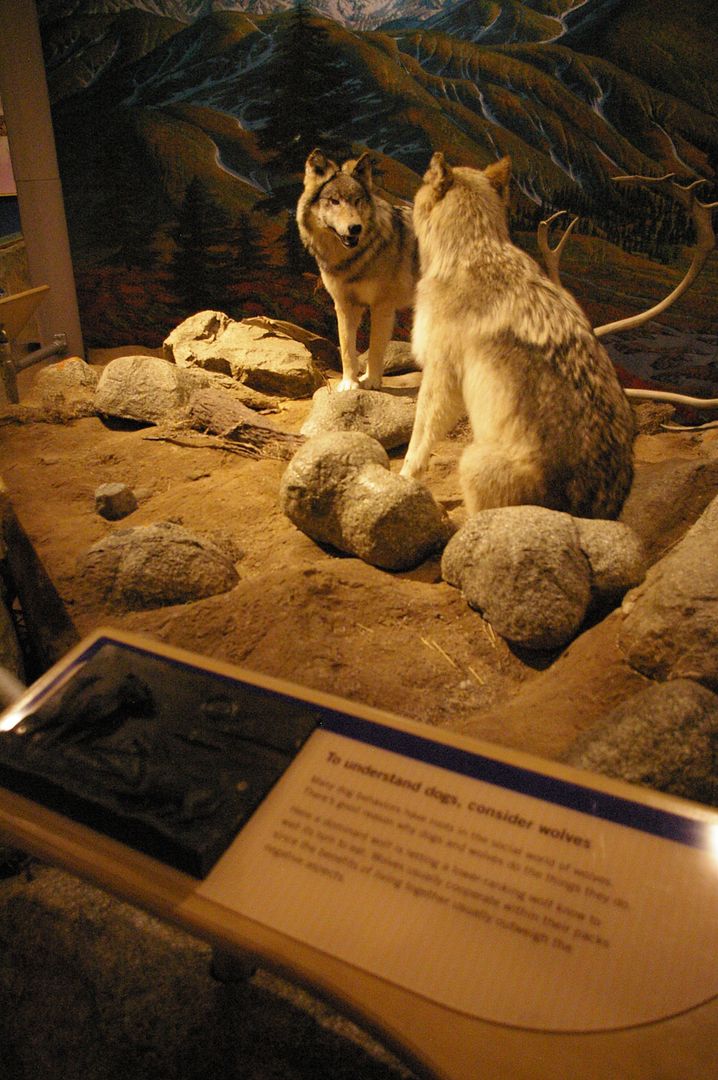 Much of the exhibit was good old fashioned taxidermy and dioramas.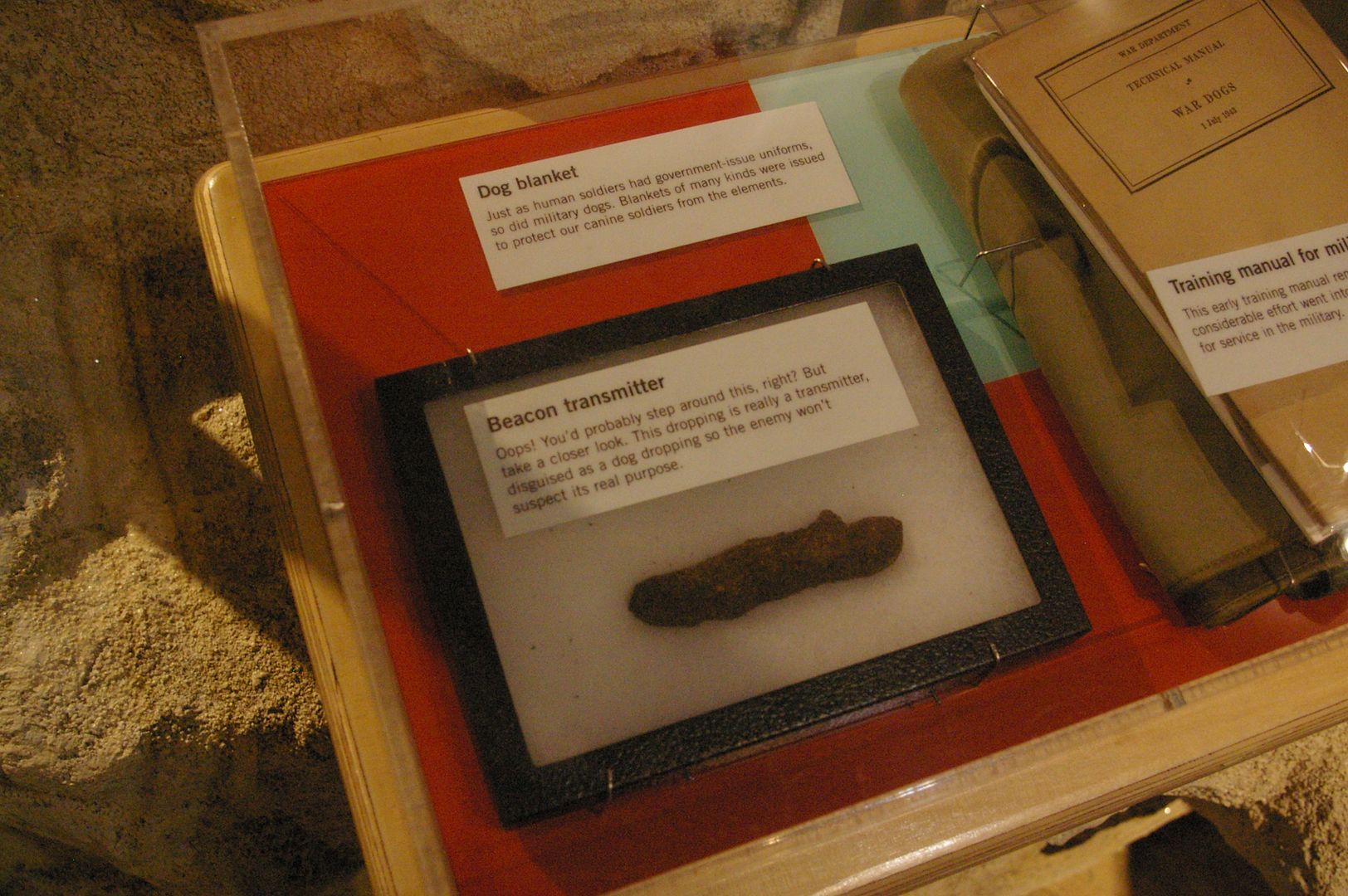 A fake dog poop is a good place to hide a secret beacon.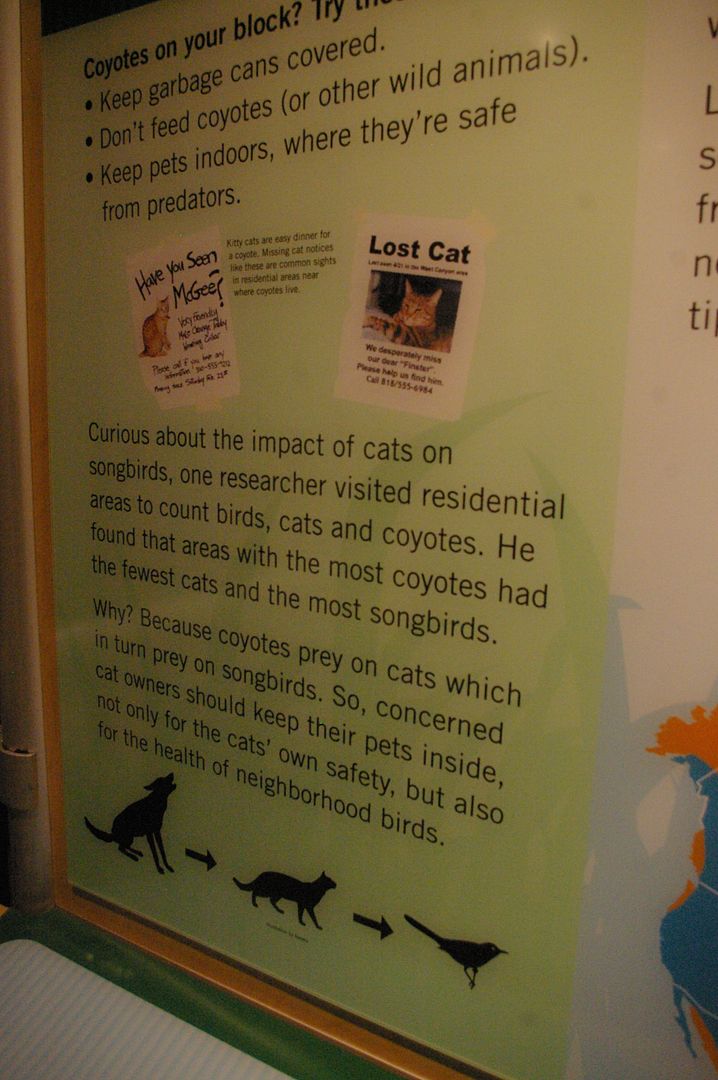 Happy to see the "cats inside please" message.
Current Music:

Mastodon - Dry Bone Valley
Tags:
Latest Month
December 2016
S
M
T
W
T
F
S
1
2
3
4
5
6
7
8
9
10
11
12
13
14
15
16
17
18
19
20
21
22
23
24
25
26
27
28
29
30
31