Tapinoma melanocephalum
, the ghost ant, was featured on my 280 days of Urbpandemonium post on New Years Day. Here are some more shots of this interesting little invasive pest species. Here is a worker on the edge of a thin sheet of plywood.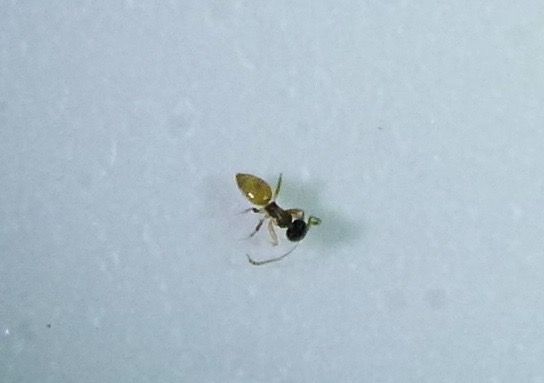 The light abdomen and legs and dark head and thorax, along with the ant's size, are effective identifiers for this species.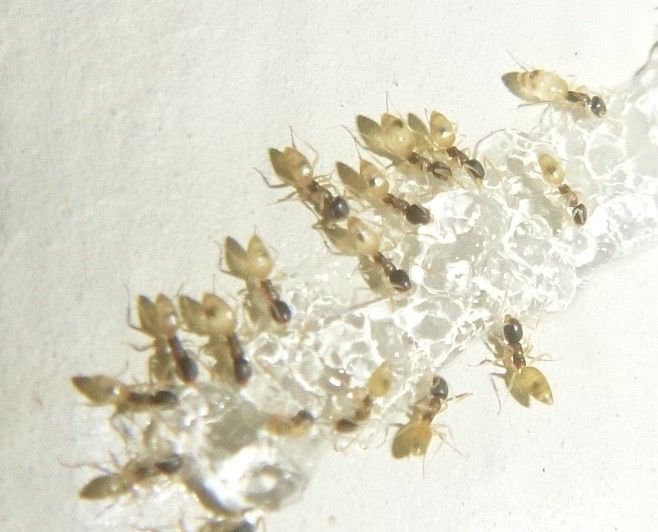 Unfortunately this colony was occupying a section of an office where it was quite unwanted. The clear gel is a sweet ant bait that contains boric acid, a natural mineral insecticide considered very safe to use around vertebrate animals. These workers will bring the gel in their bellies back to the larvae and queen.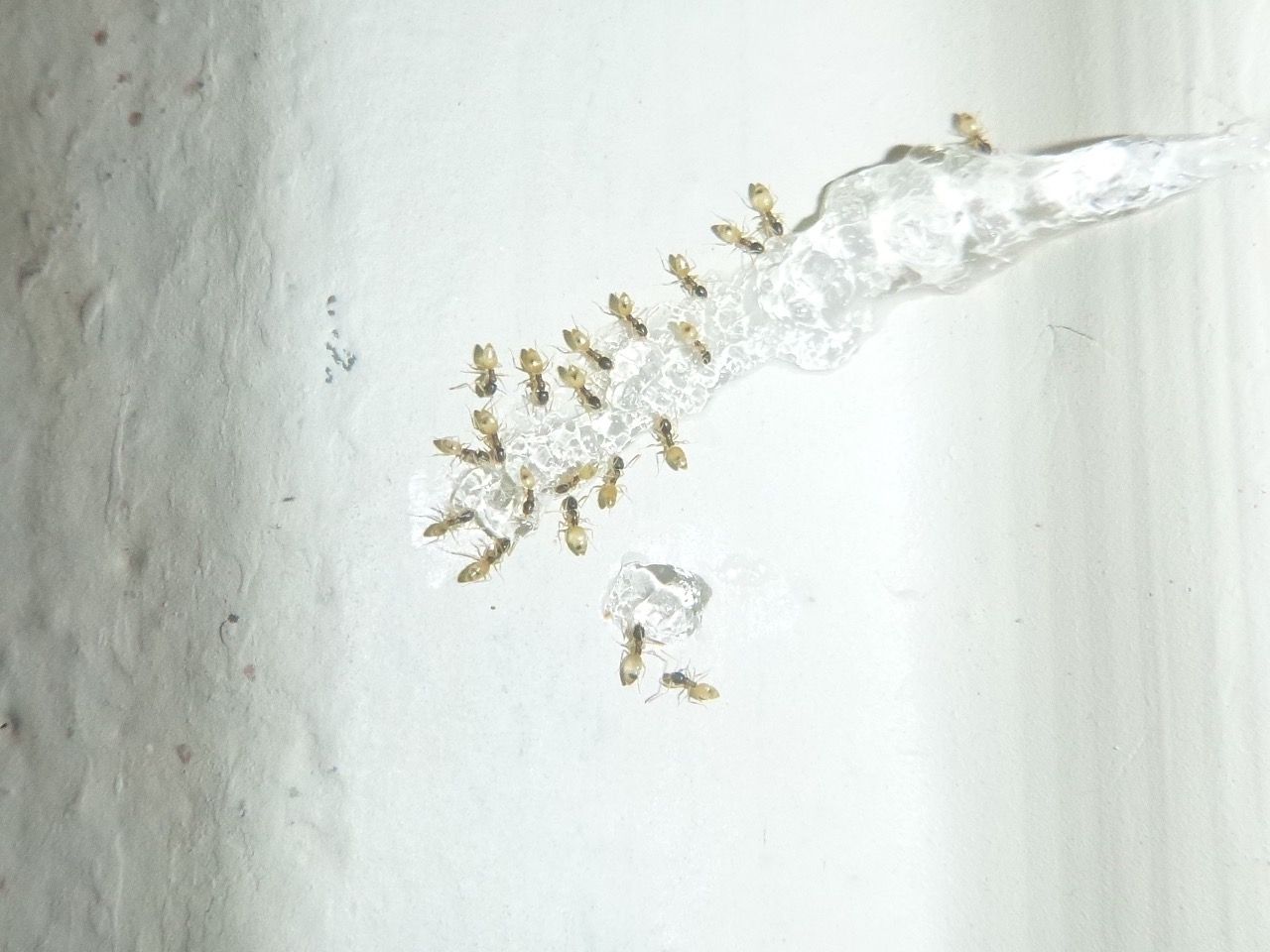 The treatment seems to have worked; the colony disappeared from that office.
Tags:
Latest Month
December 2016
S
M
T
W
T
F
S
1
2
3
4
5
6
7
8
9
10
11
12
13
14
15
16
17
18
19
20
21
22
23
24
25
26
27
28
29
30
31