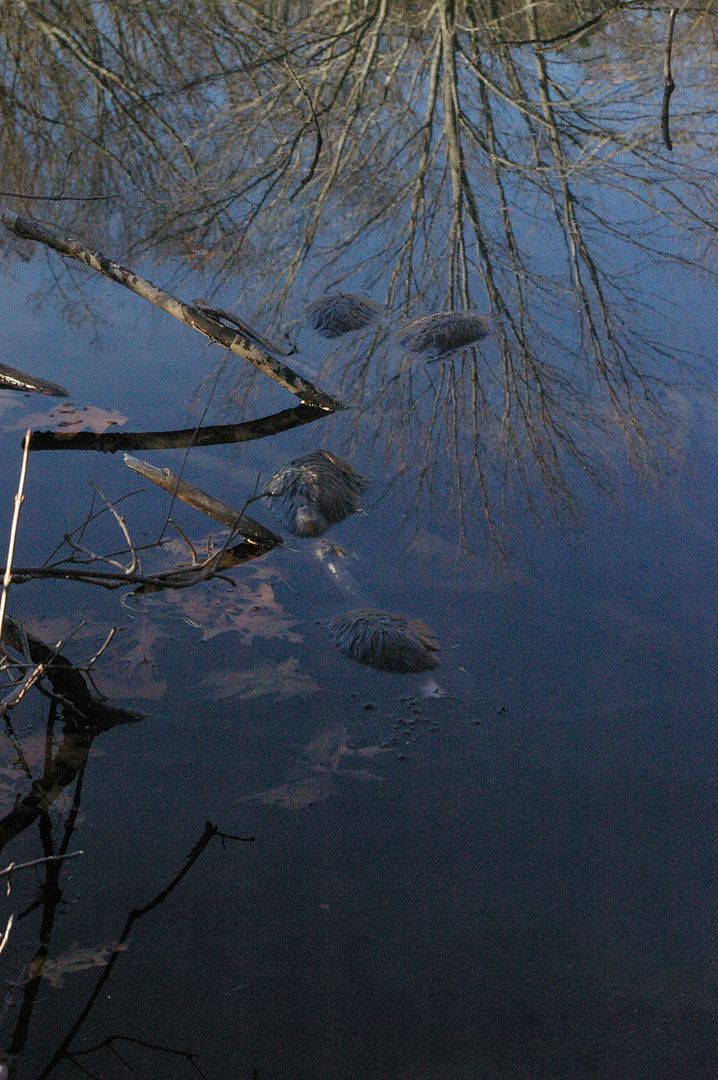 On our Boxing Day Urban Nature Walk, we walked downstream from Ward's Pond and paused briefly at Willow Pond. There we came across these weird furry lumps--aquatic plants growing on logs in the water? Drowned animals? But there are so many.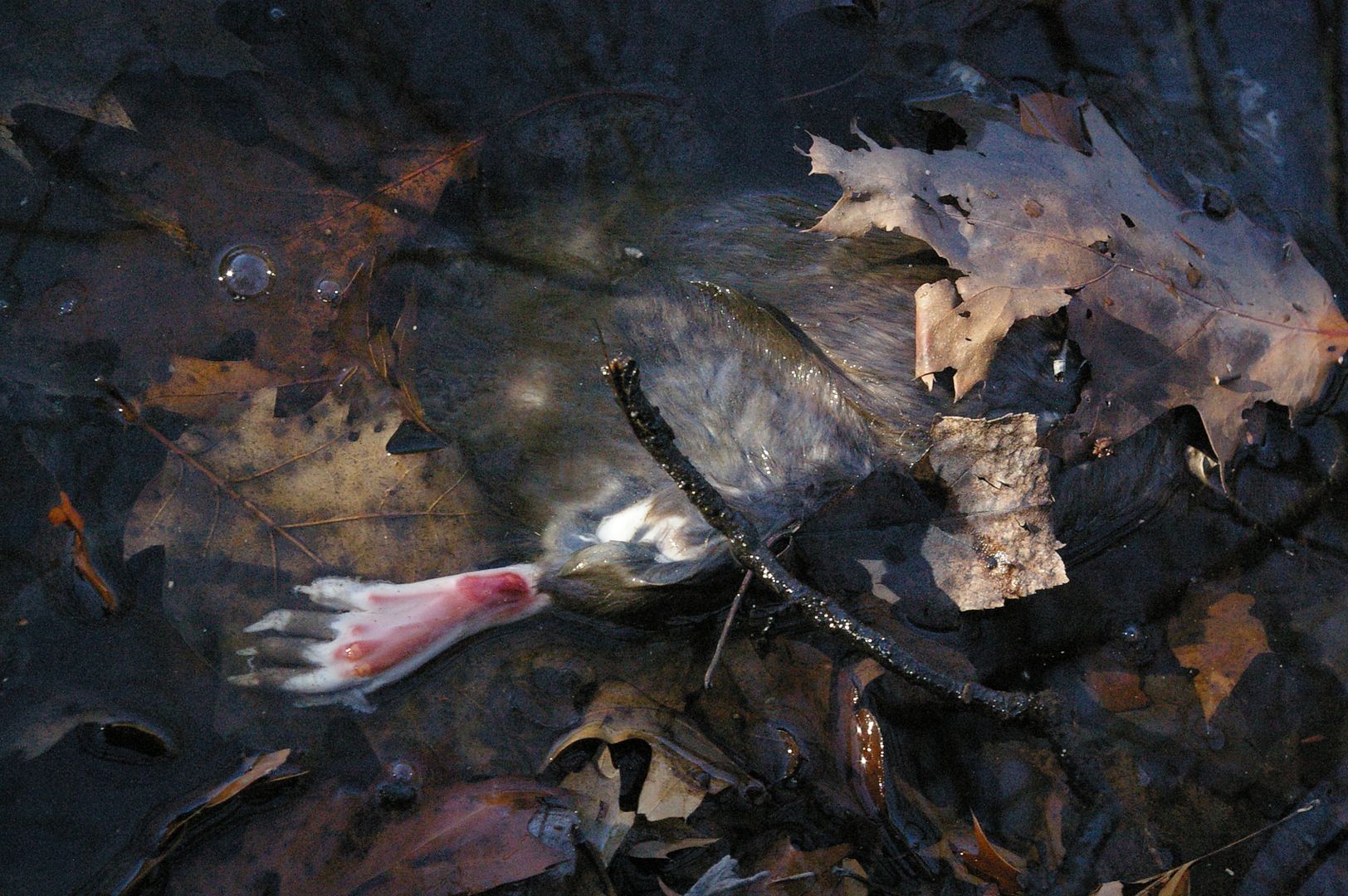 In fact, there were thirteen in all. Thirteen dead muskrats. I have to guess that they were all trapped in a normally safe denning site that became flooded with the recent heavy rains. Sad and weird.
Current Music:

Skeleton Killers - How Will You?
Tags:
Latest Month
December 2016
S
M
T
W
T
F
S
1
2
3
4
5
6
7
8
9
10
11
12
13
14
15
16
17
18
19
20
21
22
23
24
25
26
27
28
29
30
31