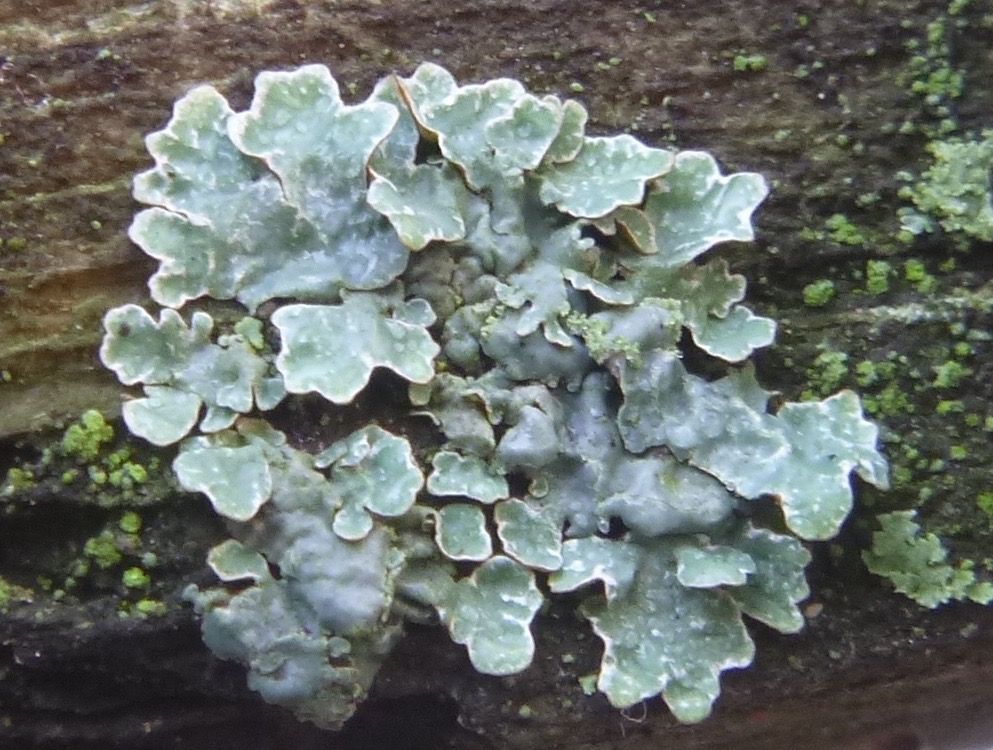 The edges of the thallus of this fungus suggest hammered metal, or at least they did back when such things were common, and lichen common names were up for grabs. Anyway, this is called "hammered shield lichen,"
Parmelia sulcata
*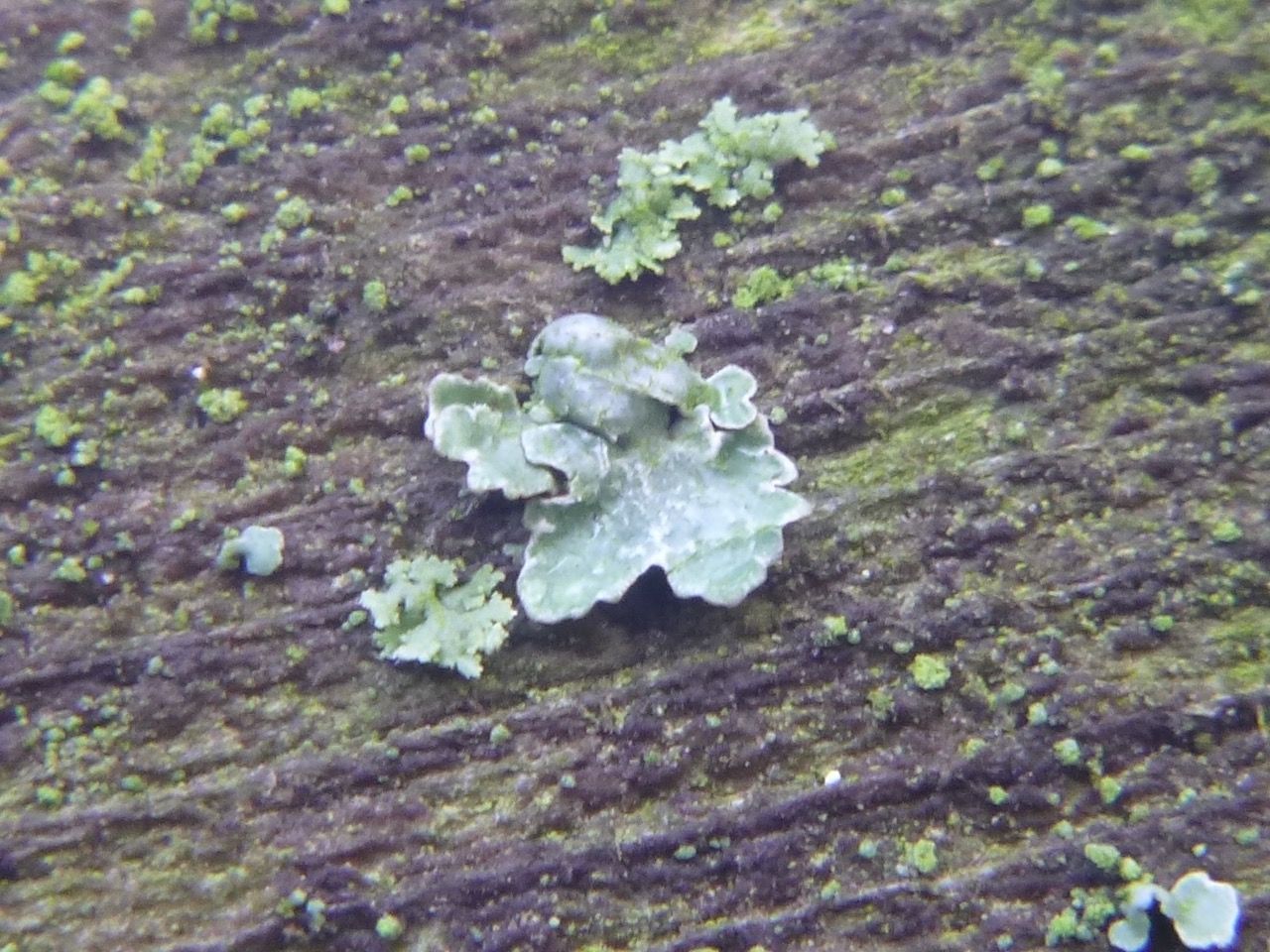 Most of the visible part of it, and the part that we call
Parmelia sulcata
, is a fungus. The color comes from a green alga called
Trebouxia
, which is safely cared for within the flesh of the fungus, protected from drying out and blowing away. Or perhaps it is a prisoner, prohibited from living a free life apart from it's symbiont (there are free-living
Trebouxia
out there, apart from the lichen symbiosis).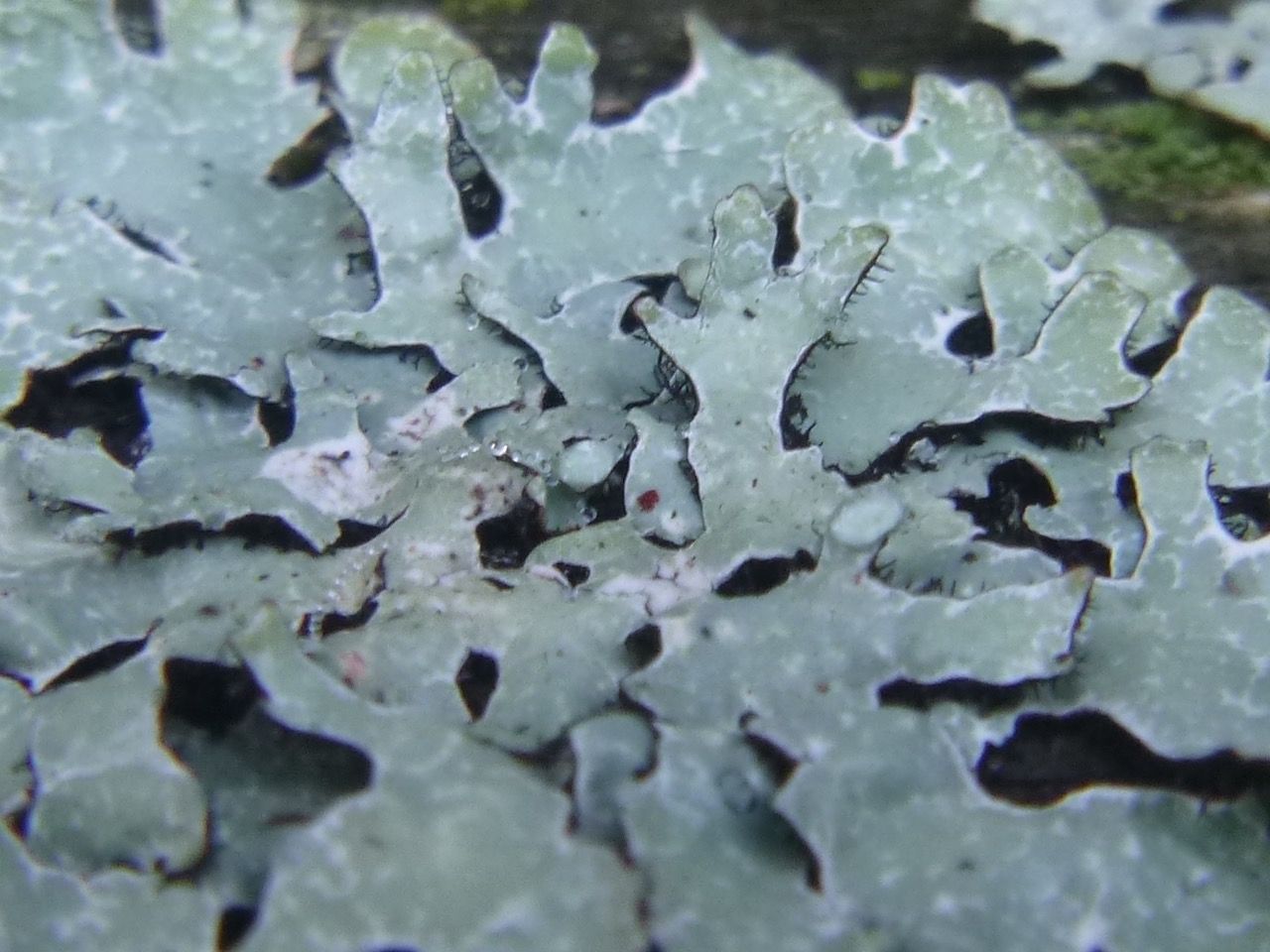 The fungus depends entirely on the algae living inside it, to photosynthesize and make food for both organisms.
* Little shield with grooves
Current Music:

Spore - Number One
Tags:
Latest Month
December 2016
S
M
T
W
T
F
S
1
2
3
4
5
6
7
8
9
10
11
12
13
14
15
16
17
18
19
20
21
22
23
24
25
26
27
28
29
30
31