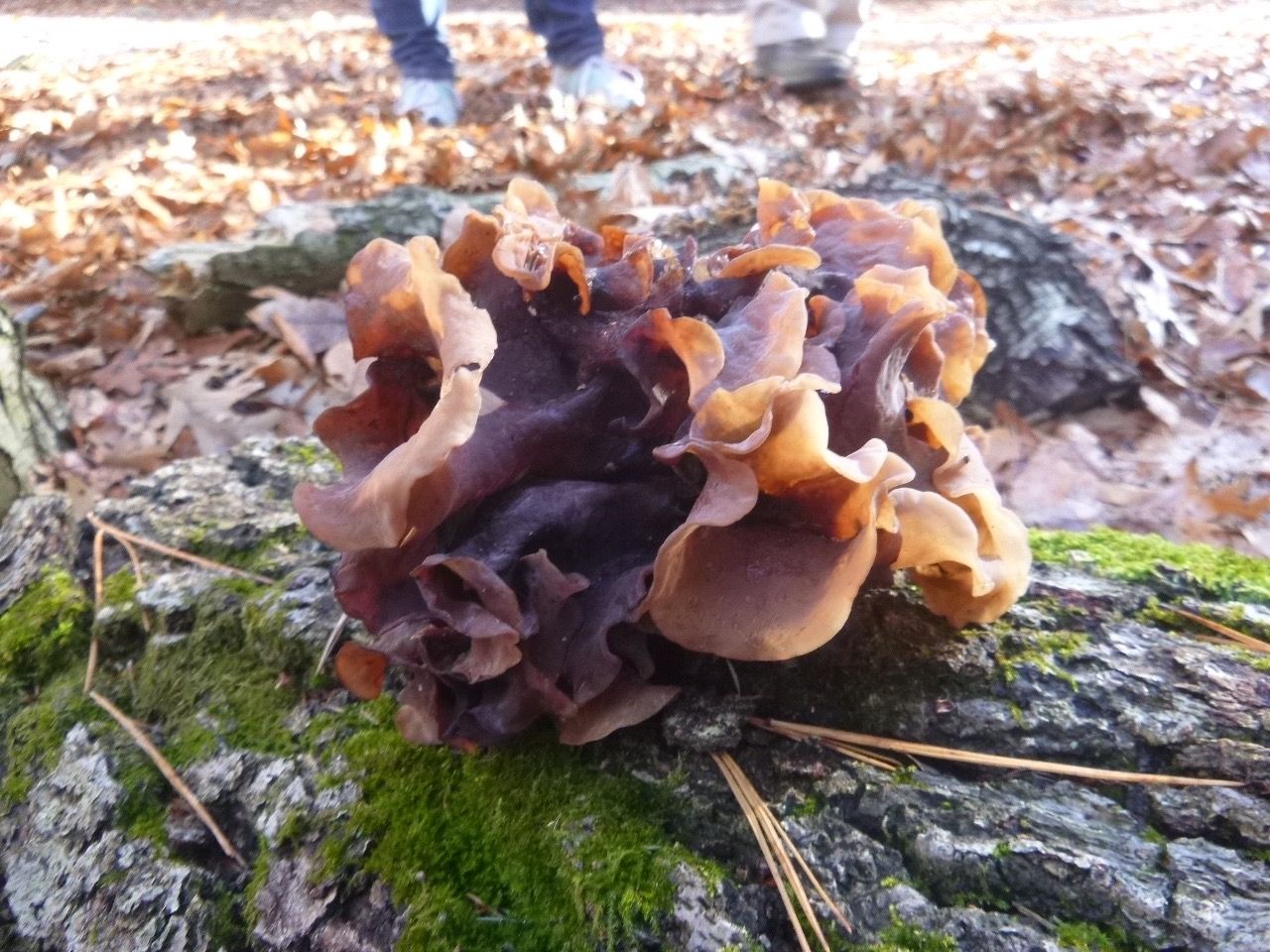 The rubbery brown cauliflower-like thing you see is the fruiting body of the
Tremella foliacea
* fungus. I am not sure that I had seen it before encountering it multiple times last Sunday on the Urban Nature Walk. The fungus is a parasite that feeds on another fungus.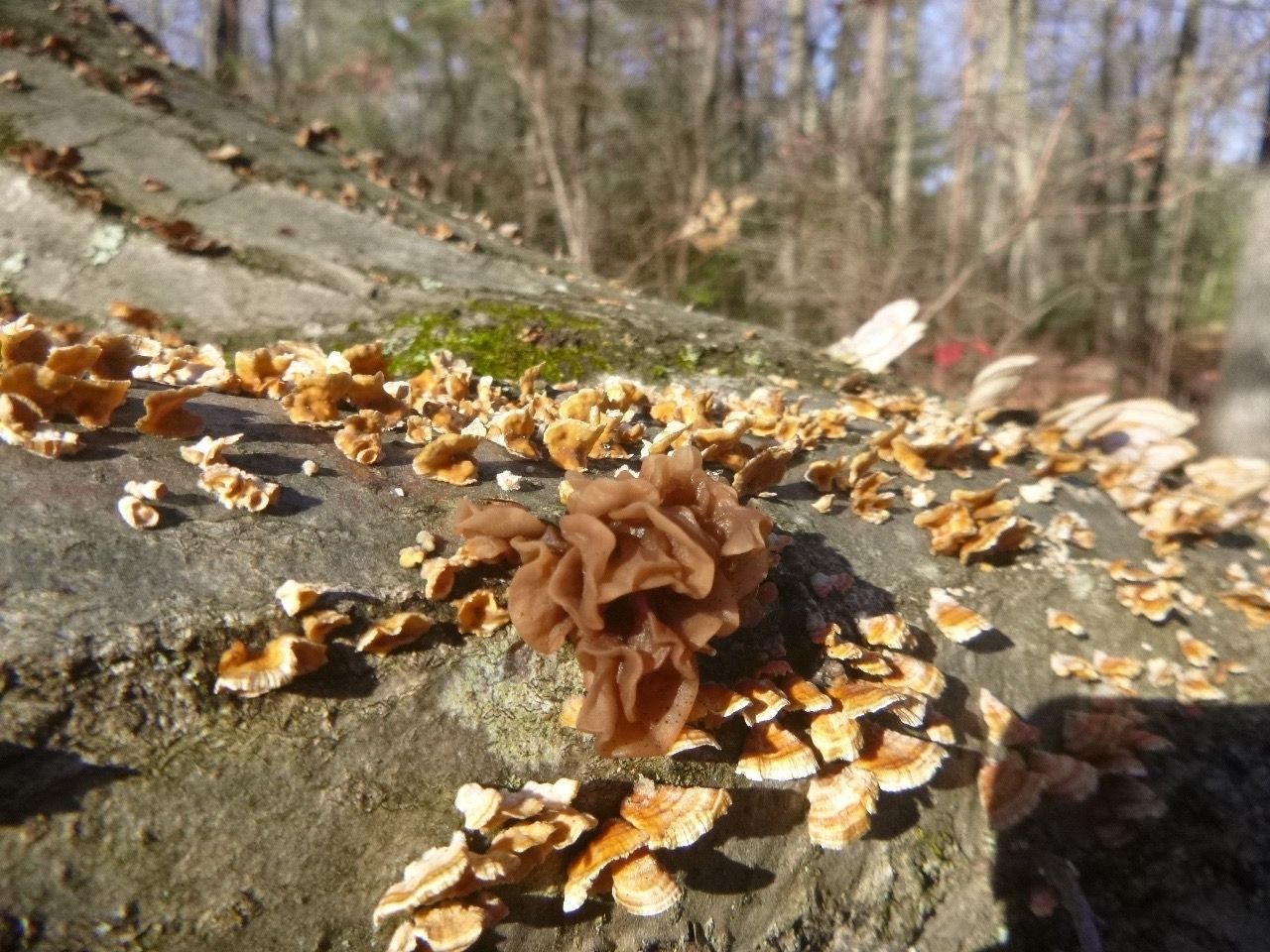 You can see the mushroom of the parasite surrounded by the mushroom of the host. The little orangish mushrooms belong to
Stereum hirsutum
**, a very common wood-digesting fungus. Like VERY common--I could find it anywhere there are trees if you gave me 5 minutes. So why haven't I seen the parasite before? Dunno, but now that I'm aware of it, I bet you I'll see it all the time. Mushrooms have a way of hiding in plain sight, waiting for you to realize they were there all along.
*Trembling foliage
**Hairy and hard (Oh grow up)
Current Music:

Clutch - Subtle Hustle
Latest Month
December 2016
S
M
T
W
T
F
S
1
2
3
4
5
6
7
8
9
10
11
12
13
14
15
16
17
18
19
20
21
22
23
24
25
26
27
28
29
30
31