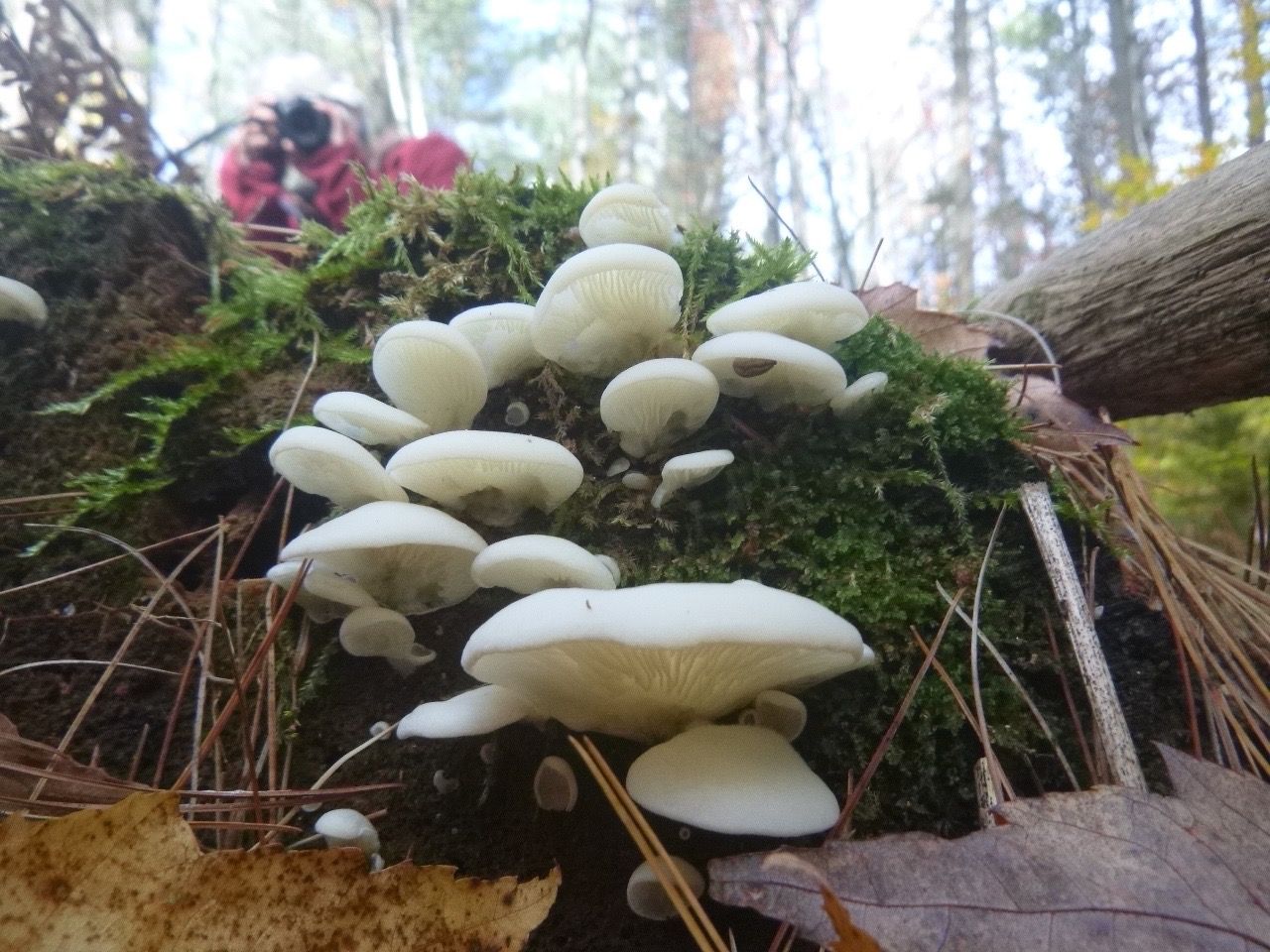 All-white gilled mushrooms coming directly from dead wood? Oyster mushroom, you have to say. But not exactly--this one gets associated with the oyster group because of its similarities, but has some important differences. This mushroom with its all-white almost translucent flesh always feeds on dead conifers. (True oyster mushrooms will grow on almost anything--
I grew some on my junk mail
.)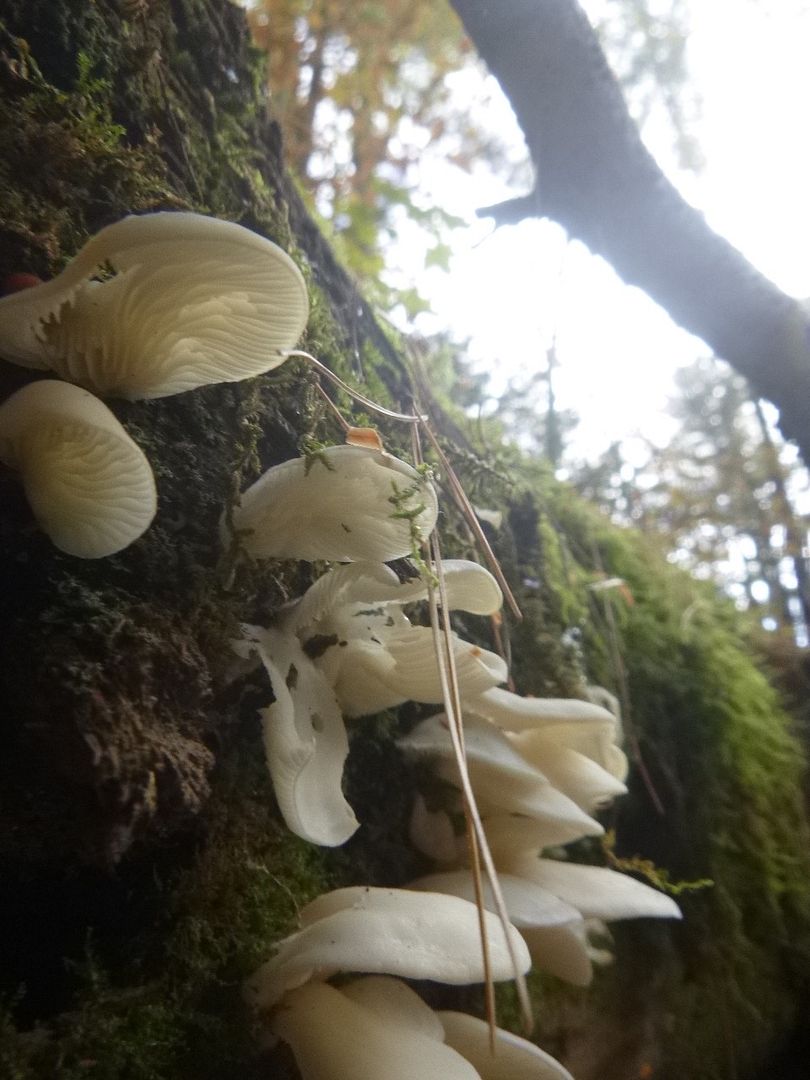 These beauties are more accurately called "angel wings"
Pleurocybella porrigens
. Like the oyster mushroom, these have been collected as food for ages--plus they are easy to identify and hard to confuse with much else.
Unfortunately, it turns out they are toxic, containing a cytotoxic fatty acid
.
There have been fatalities, mostly of elderly people in Japan who happened to also have pre-existing kidney problems.
Younger people with healthy kidneys may be able to eat moderate amounts of angel wings without health problems--but modern field guides play it safe, listing this formerly "edible" species as "poisonous."
"Pleuro-" means side, and "porrigens" means extending forward, both refer to the way the mushroom emerges straight out from the side of its substrate. The -cybella part is a bit of mystery. The spelling is close to Cybele, an ancient mother/nature goddess, but the pronunciation suggested puts it closer to "sibella," a Greek word meaning "prophetess."
Current Music:

Firewater - Dead Man's Boots
Latest Month
December 2016
S
M
T
W
T
F
S
1
2
3
4
5
6
7
8
9
10
11
12
13
14
15
16
17
18
19
20
21
22
23
24
25
26
27
28
29
30
31