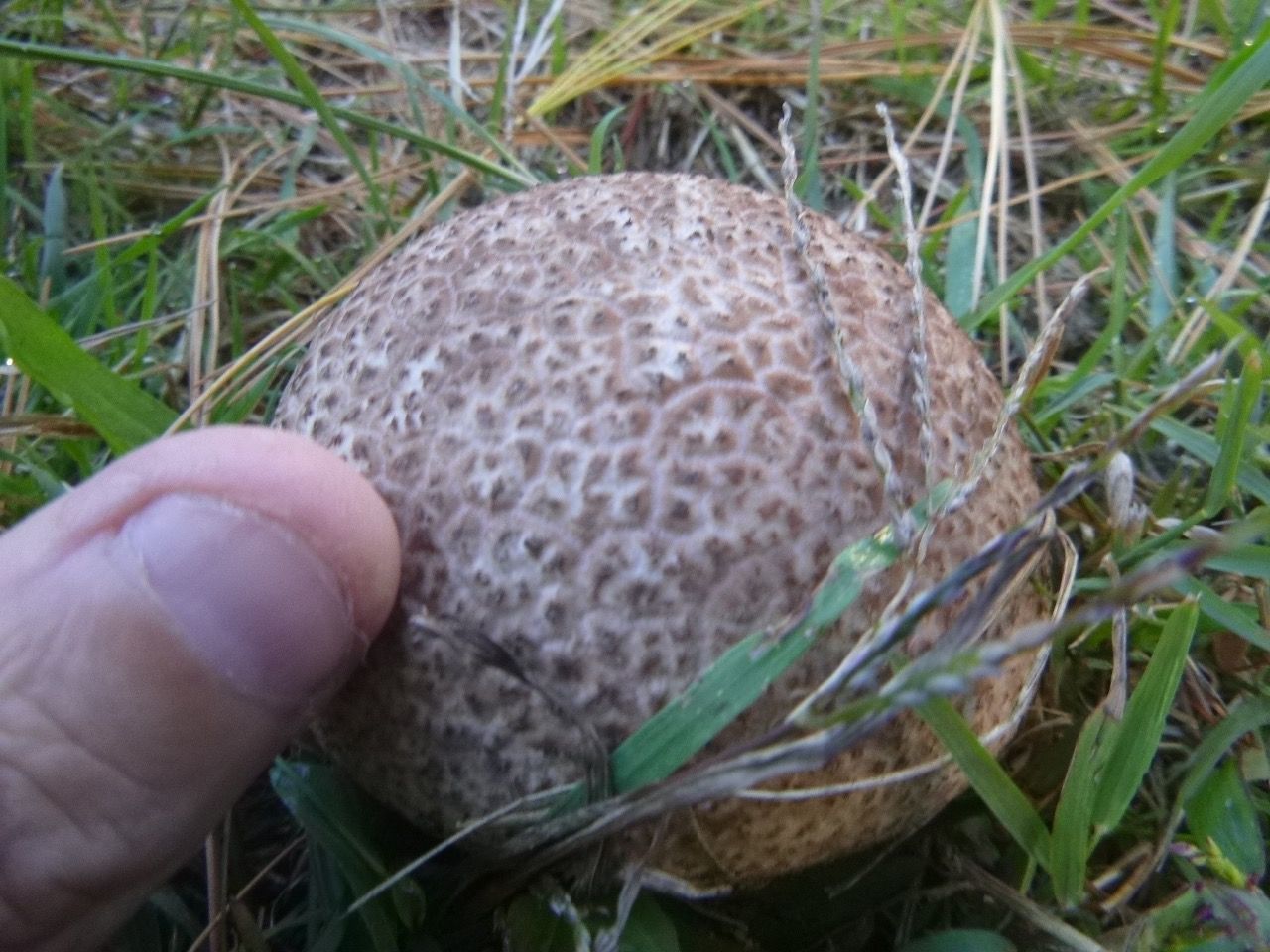 Four years ago
I had some large puffballs appear in my yard. At the time I narrowed them down to two possible species.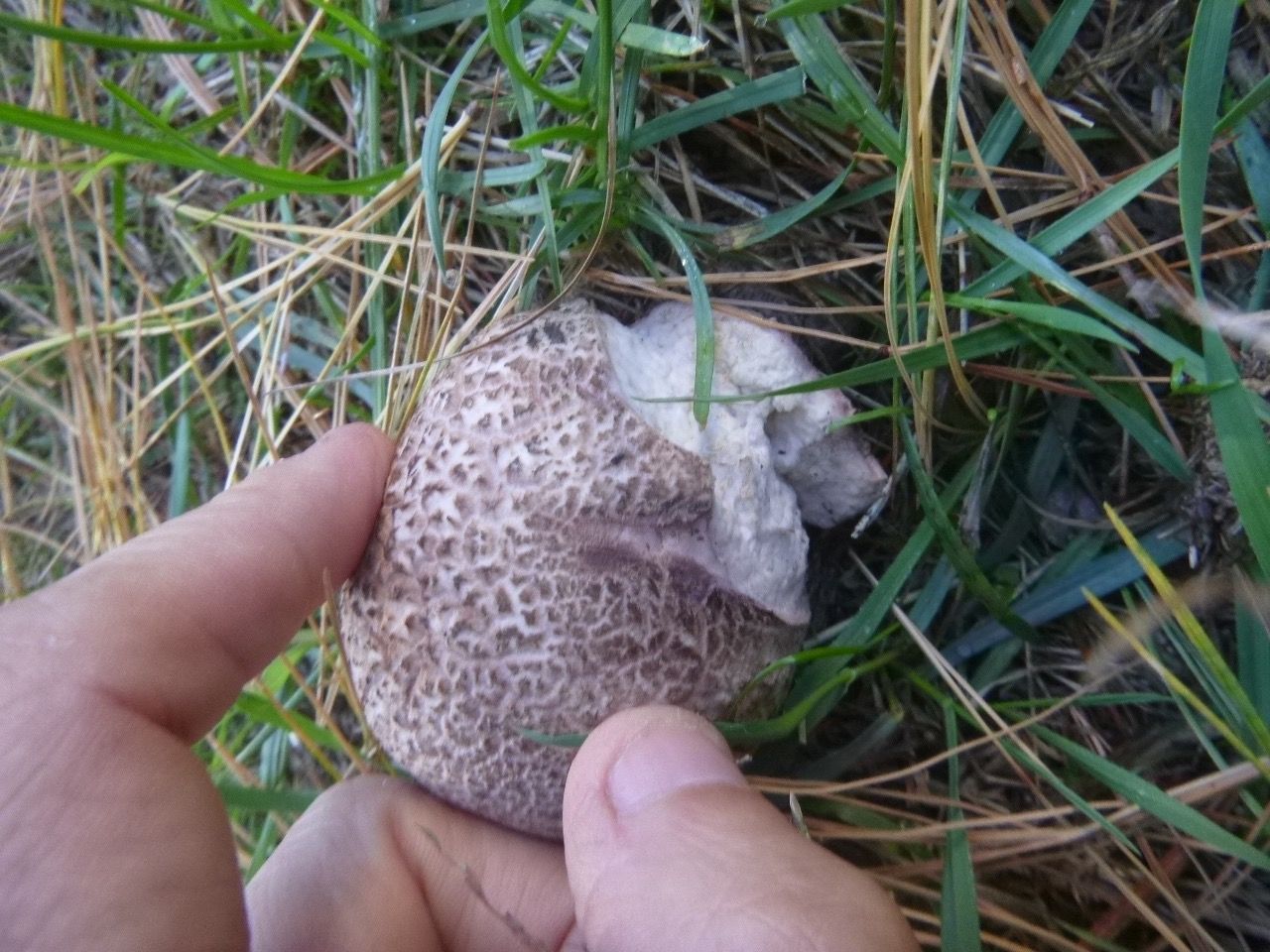 If all I cared about was whether I could eat them or not, it wouldn't have mattered. Both possibilities are edible if harvested when the flesh inside is still white. As a matter of fact I did eat some of it. I'm not much of a mushroom cook, I have to admit, and didn't care much for this mushroom.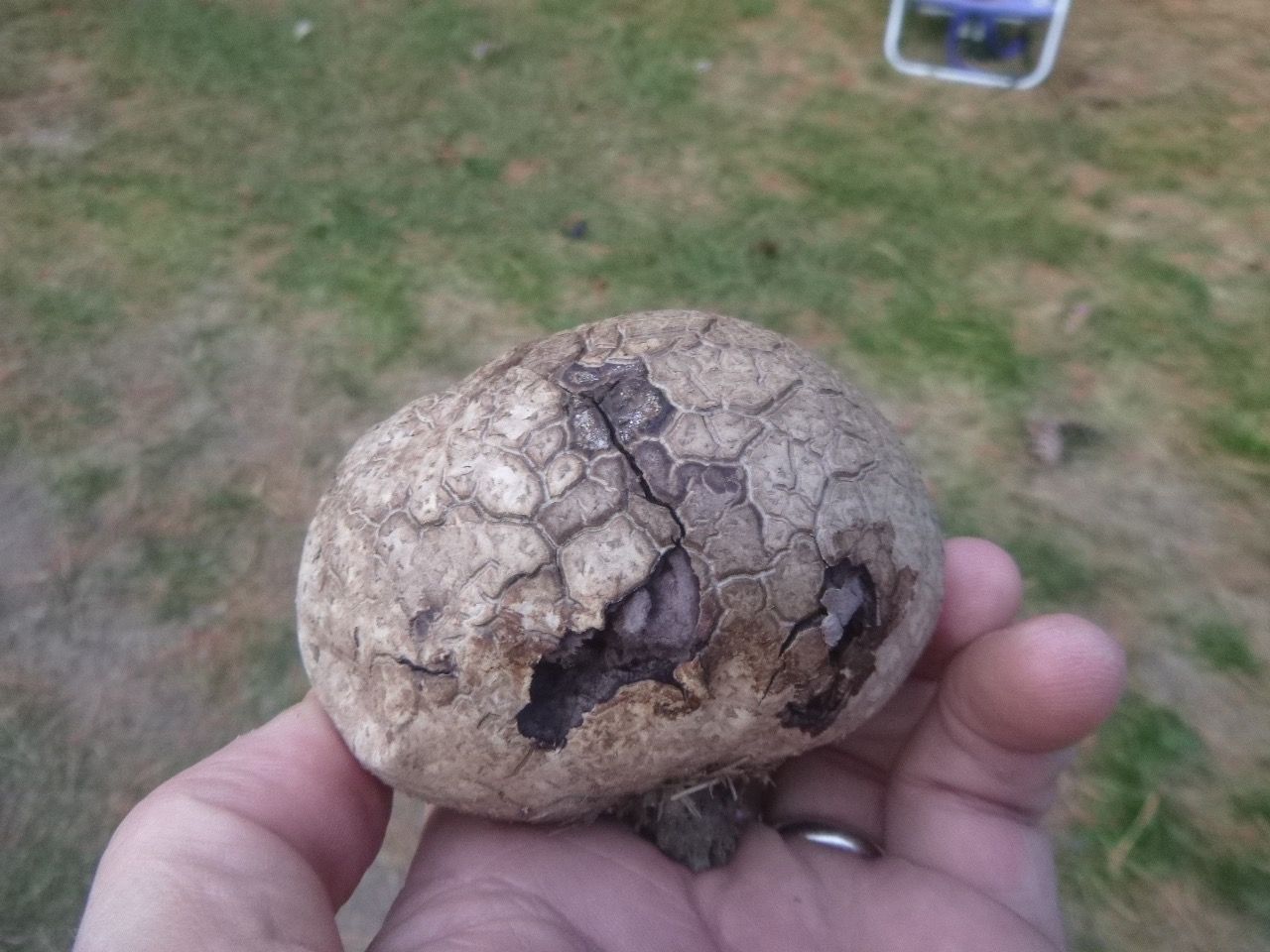 I left one of the mushrooms that popped up 4 years ago to go through its normal development. The inside turned into a purplish brown powdery mass of spores. After the spores blew away, a cup-like structure was left on the yard. That confirmed my mushrooms as purple-spored puffballs
Calvatia cyathiformis
*, a species known to occur almost exclusively in grassy yards, presumably feeding on soil nutrients and occasionally forming fairy rings. I am happy to have this creature living in my yard, although our foster puppy uprooted this one.
*Bald, cup-shaped
Current Music:

St. Johnny - Everything is Beautiful
Latest Month
December 2016
S
M
T
W
T
F
S
1
2
3
4
5
6
7
8
9
10
11
12
13
14
15
16
17
18
19
20
21
22
23
24
25
26
27
28
29
30
31