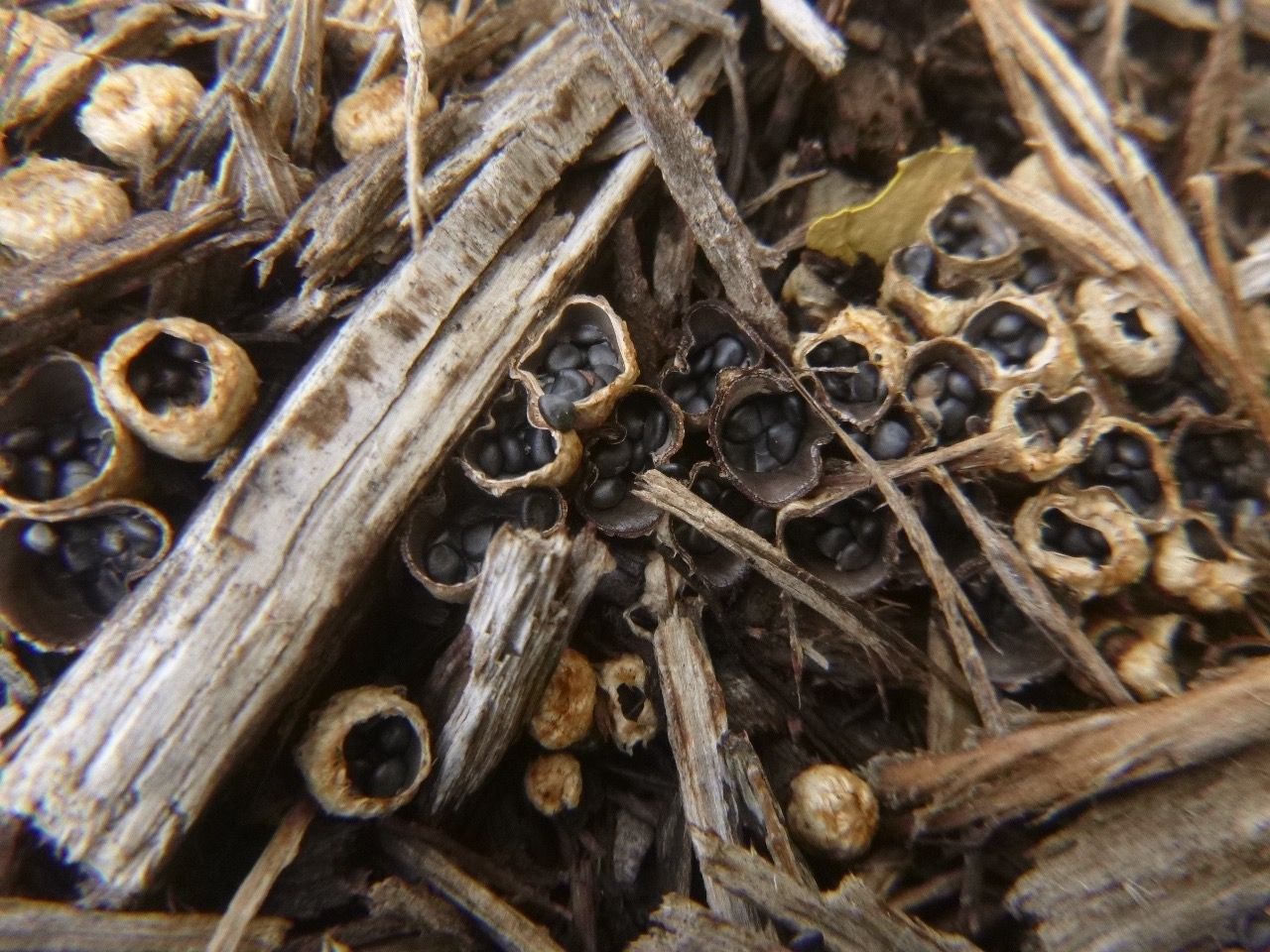 I found these little guys in the same mulch bed with the mysterious phallic mushrooms from the last post. This was in a drug store parking lot in the city of St. Louis Missouri. I was not surprised to find these tiny bird's nests--wood chips are a predictable habitat for them--and I was confident I could identify them when I got a close look at the picture.
Flash forward to this week, when I spend some time looking at them closely,
checking the key
, and coming to no conclusion. Well, I came to the conclusion that these are not either of the two species that are very common in the urban northeast, they are one of the other 39 species that occur in North America. The little "eggs" inside are black rather than white, as they are in the members of Nidulariaceae* that I am familiar with.
In any case, the natural history of this mystery species is likely to be very similar: The cups emerge from the substrate with little covers on, which either peel back or dissolve away, leaving the eggs exposed. Then the rain comes, and if a drop hits the cup in the right place it will splash the egg some distance away. In some species a cord is attached to the egg, and will entangle it on objects in its path. Then the covering on the egg wears away, exposing the spores; some species may depend on being accidentally eaten by herbivorous animals to spread the spores.
*Small nest family
Current Music:

Jonathan Coulton - Sucker Punch
Latest Month
December 2016
S
M
T
W
T
F
S
1
2
3
4
5
6
7
8
9
10
11
12
13
14
15
16
17
18
19
20
21
22
23
24
25
26
27
28
29
30
31