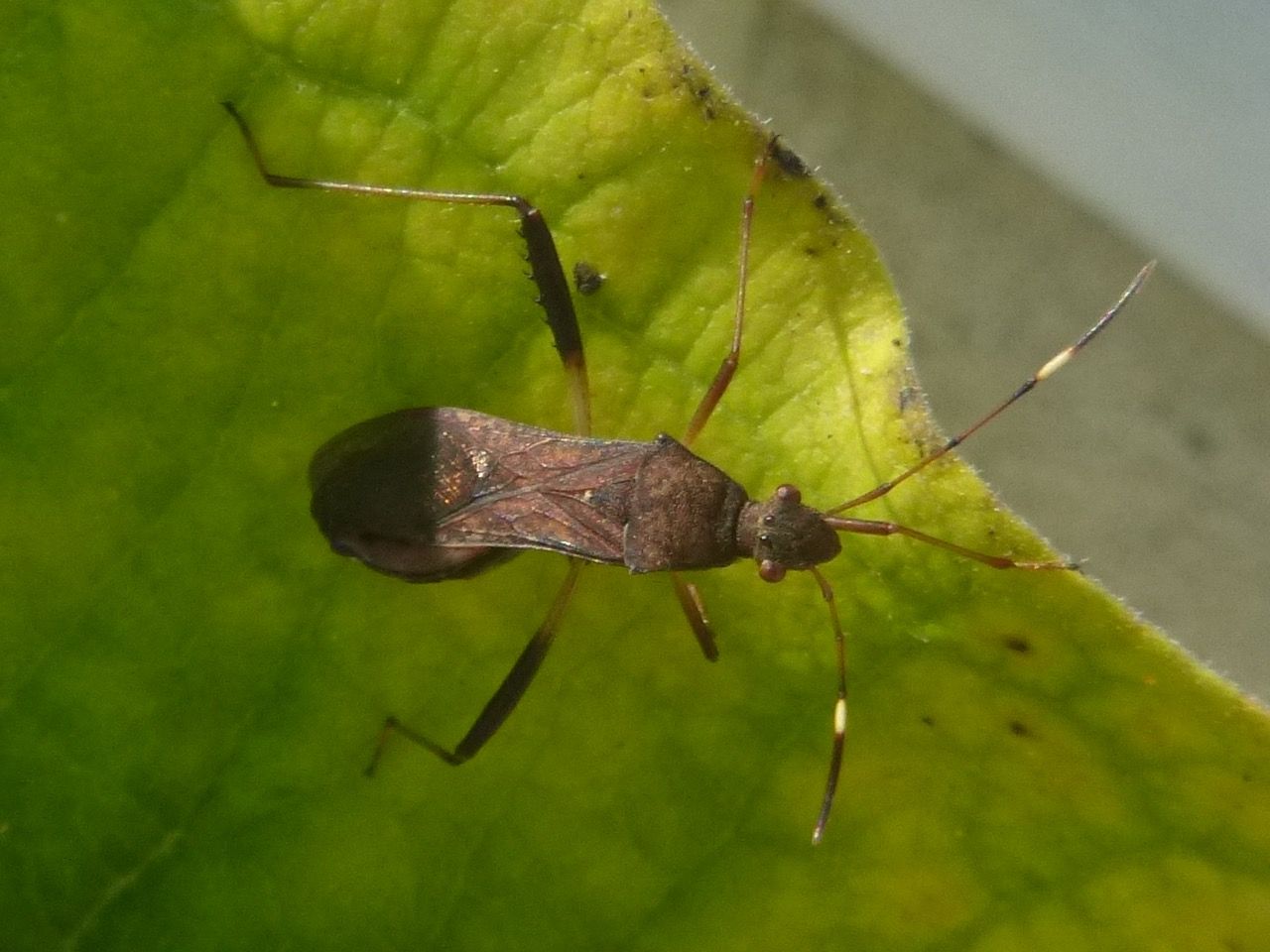 This lupine bug
Megalotomus quinquespinosus
* is trying to trick me by sitting on a milkweed plant, instead of any legume. Normally this bug sticks its beaklike mouth into the seeds of lupines, soybeans, and others. Thinking back on it, the only conspicuous legumes around were honey locust trees. Sources also list sumac (a non-legume) as a host plant, and there is plenty of that in the highly-disturbed, partially paved area where I found this bug.
Apparently this plant eating bug benefits from its passing resemblance to the predatory assassin bugs. I presume that the distinctive white band on its antennae signals this misapprehension.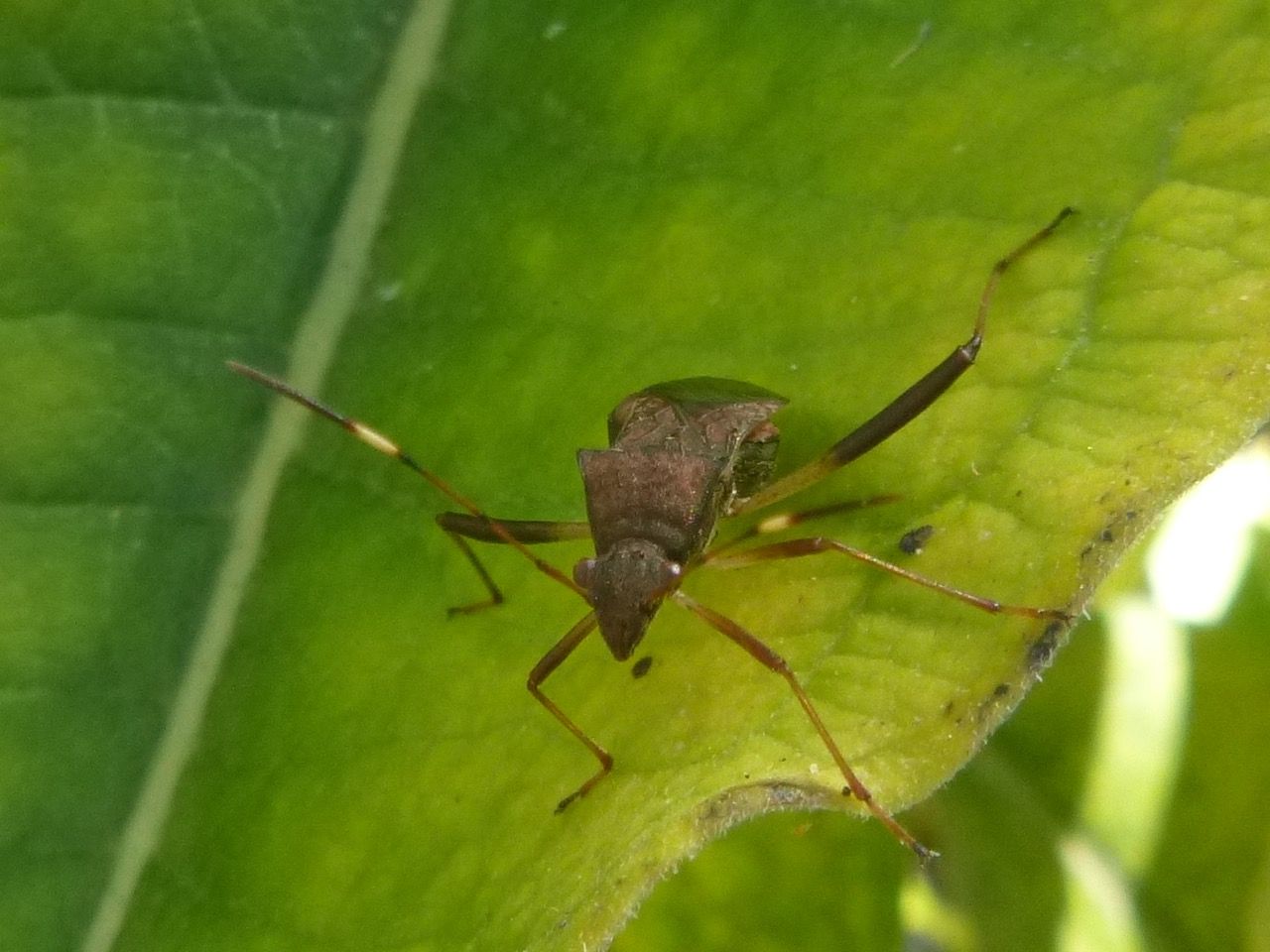 *Best as I can tell, Megalotomus means "big section" referring to the broad head of this insect; Quinquespinosus means "5 spines."
Current Music:

They Might Be Giants - I've Got a Match
Tags:
Latest Month
December 2016
S
M
T
W
T
F
S
1
2
3
4
5
6
7
8
9
10
11
12
13
14
15
16
17
18
19
20
21
22
23
24
25
26
27
28
29
30
31