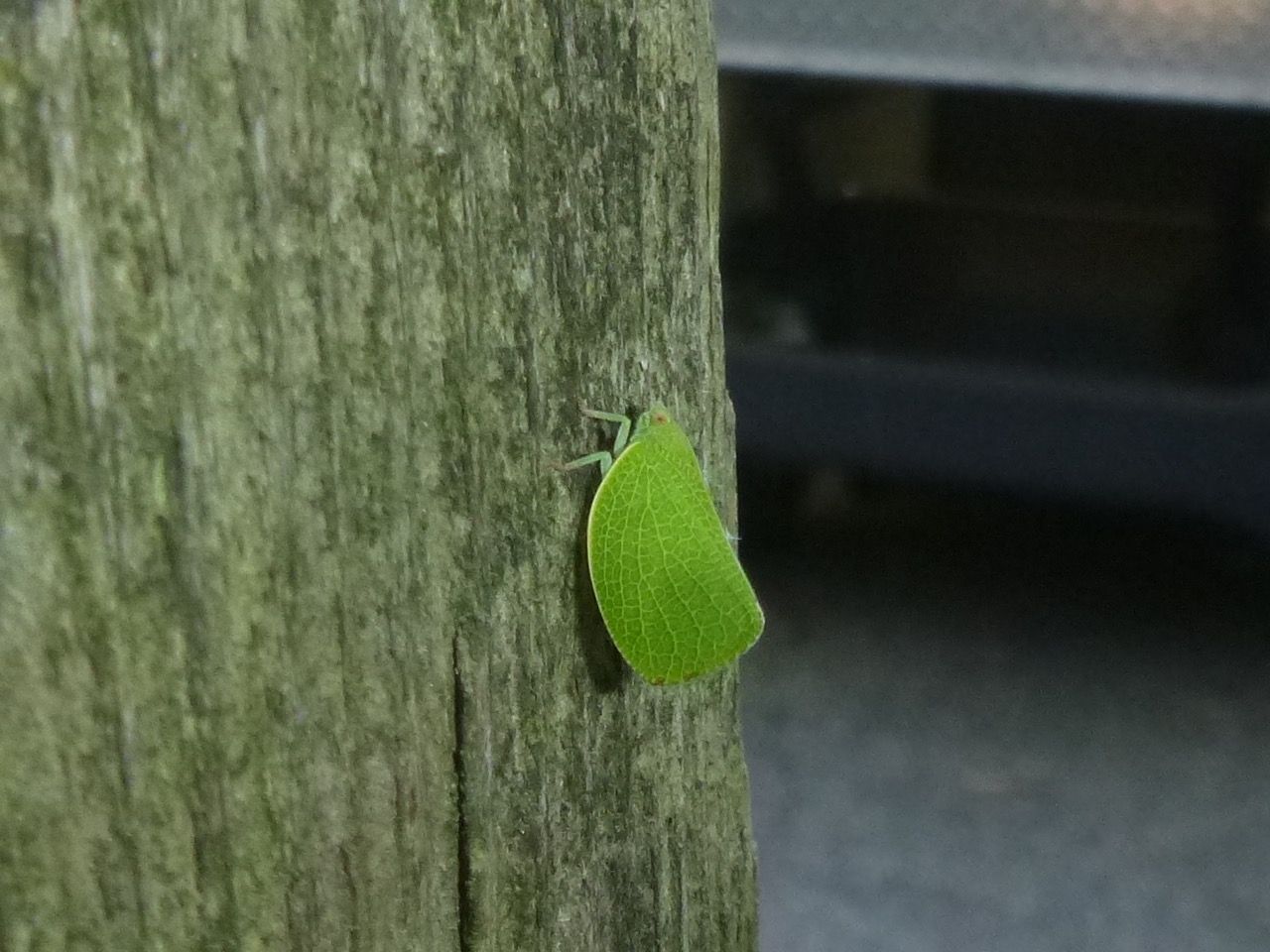 A little green fleck of life, this planthopper,
Acanalonia conica
*, has no common name. It plainly goes about its business, hop-flying from plant to plant. Bugguide says it is "polyphagous," but can't that be said about any of us? This species is found across the eastern United States, and apparently stowed away in someone's luggage on a trip to Italy, as it is now
causing some alarm there
. As an alien species that is happy to eat everything from elm to grapes and beyond, it may well turn into an agricultural pest.
*
Greek konikos 'conic' (refers to the pointed head)

Current Music:

The Sword - The Execrator
Tags:
Latest Month
December 2016
S
M
T
W
T
F
S
1
2
3
4
5
6
7
8
9
10
11
12
13
14
15
16
17
18
19
20
21
22
23
24
25
26
27
28
29
30
31