Like so many of New England's little soil creatures, the dusky slug
Arion subfuscus
*, is a European import. Its orange mucus distinguishes it from other terrestrial mollusks we might encounter. These animals eat mushrooms and relatively soft plants, including many garden fruits and vegetable. Its broad palate and the fact that it carries both male and female gametes has allows it to spread a third of the way across the continent from its introduction point in Boston in the 1800s.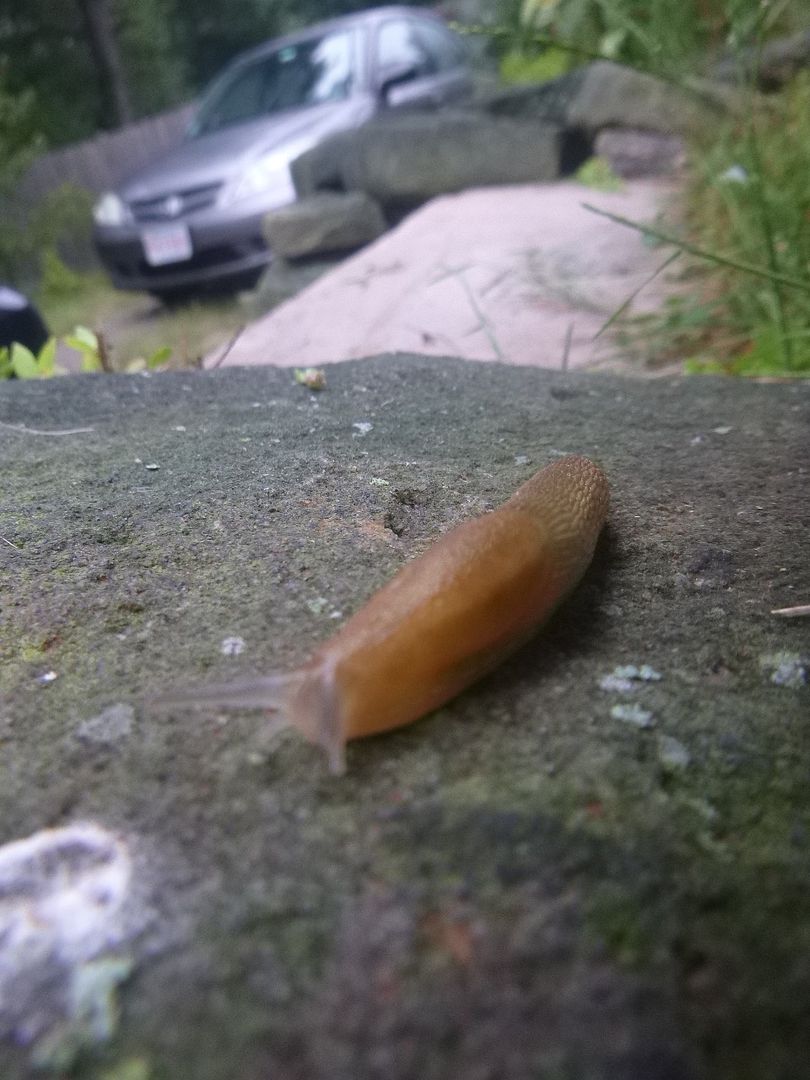 *Somewhat dusky slug (
Arion fuscus
, literally "dusky slug," is a close relative found further east in its native European range.
Current Music:

October 1989 Kmart Musak tape
Tags:
Latest Month
December 2016
S
M
T
W
T
F
S
1
2
3
4
5
6
7
8
9
10
11
12
13
14
15
16
17
18
19
20
21
22
23
24
25
26
27
28
29
30
31