Our first morning in St Louis we went poking around for breakfast and found a listing for a place called "The Mud House." That sounded pretty good, so we ended up in a quaint neighborhood calling itself "Cherokee Antique Row." I quickly found a non-human animal to cozy up to. His truncated ear tip indicates that he's part of a managed feral colony, neutered and vaccinated, but otherwise allowed to roam. I'm not a fan of the practice, but it's better than doing nothing.
I love ghost signs, the fading remnants of advertisements painted on the walls of buildings. This one has so many layers that it's essentially an abstract, although I think I can make out the word "Boston" in the middle.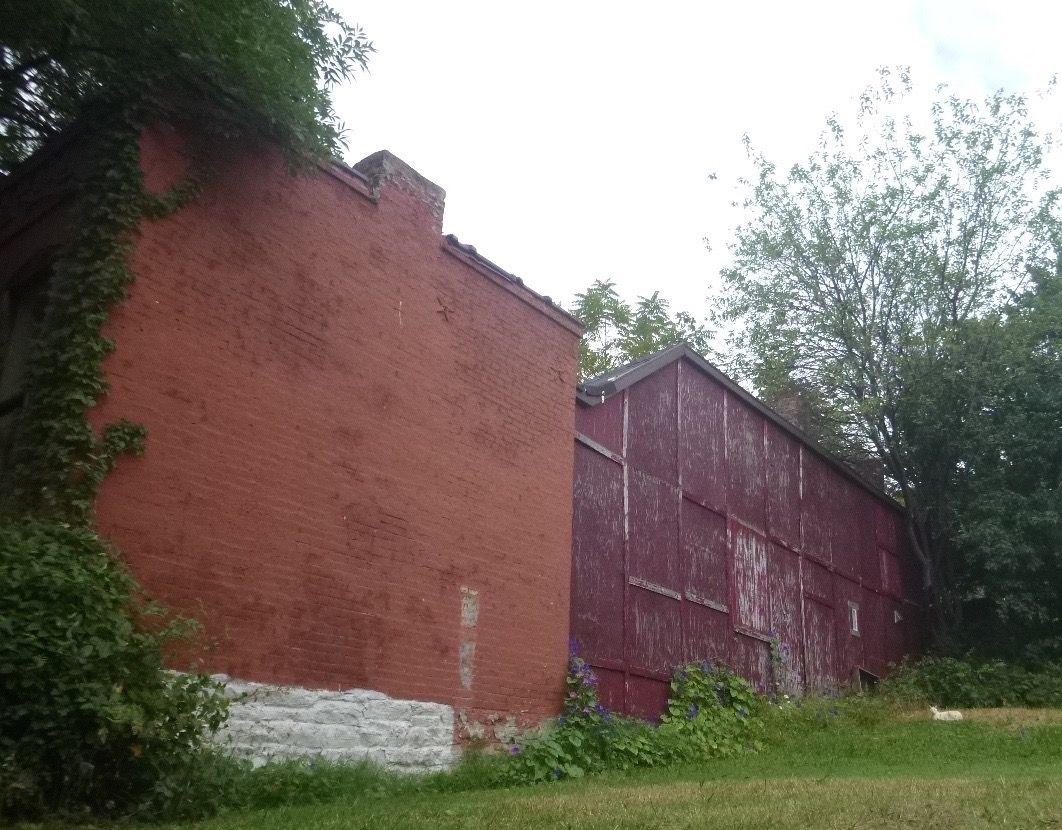 Those kinds of ads made a lot of sense when there was a lot of construction making tall windowless factories and warehouses out of bricks. A solid color somehow feels oppressive.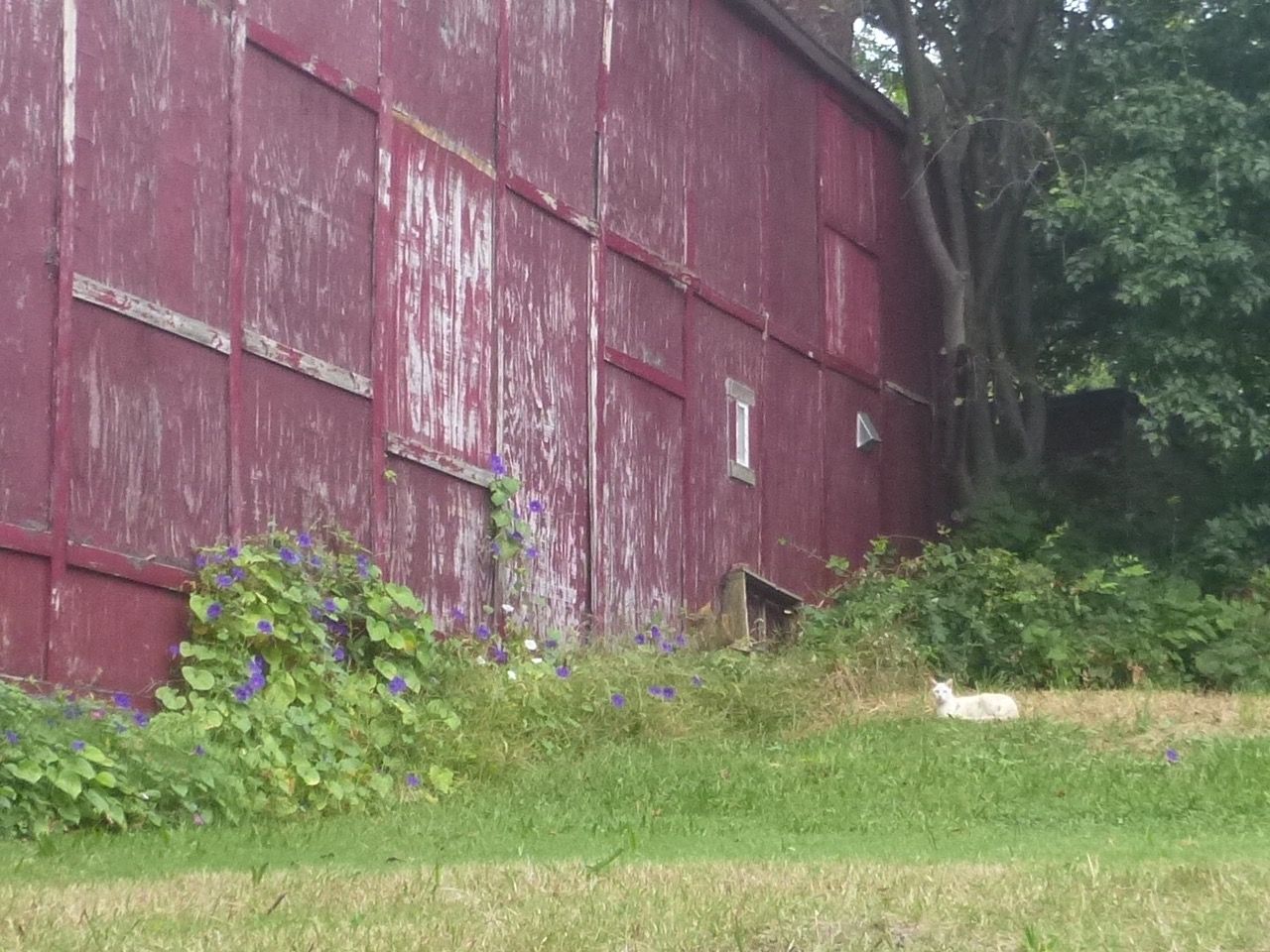 The purple morning glories and white cat are a nice touch, however.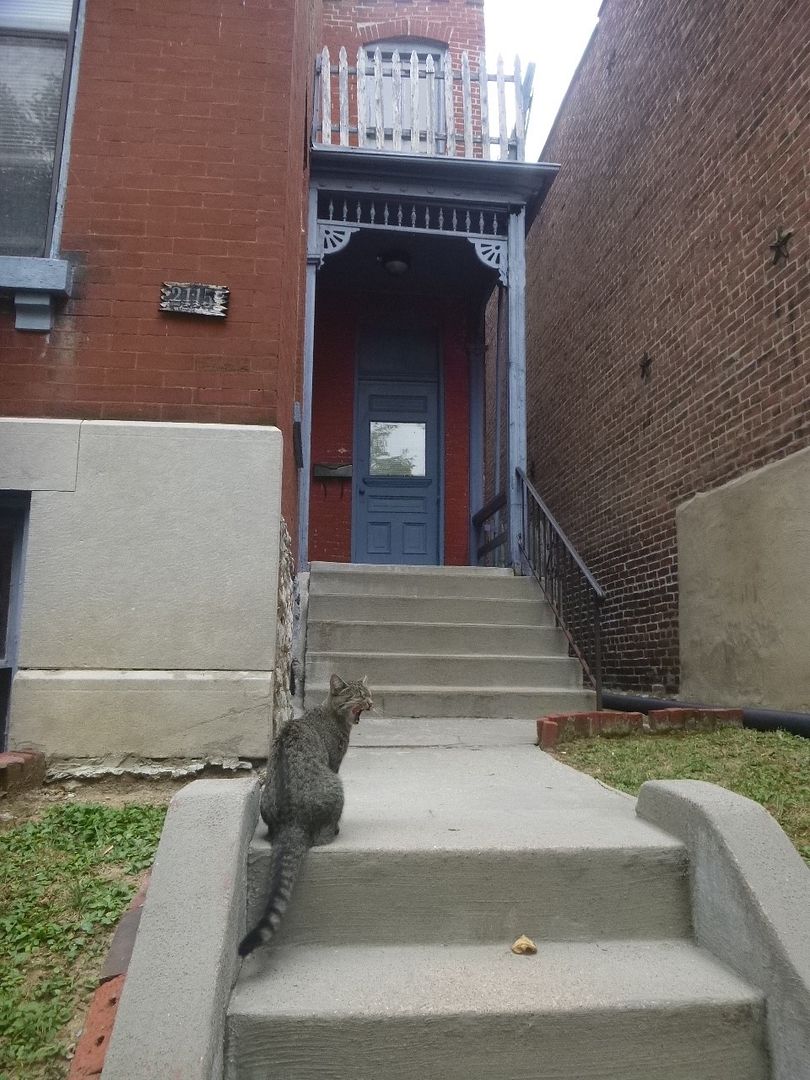 Oh I'm sorry, am I boring you?
Current Music:

Marvin Gaye - Got to Give it Up
Tags:
Latest Month
December 2016
S
M
T
W
T
F
S
1
2
3
4
5
6
7
8
9
10
11
12
13
14
15
16
17
18
19
20
21
22
23
24
25
26
27
28
29
30
31