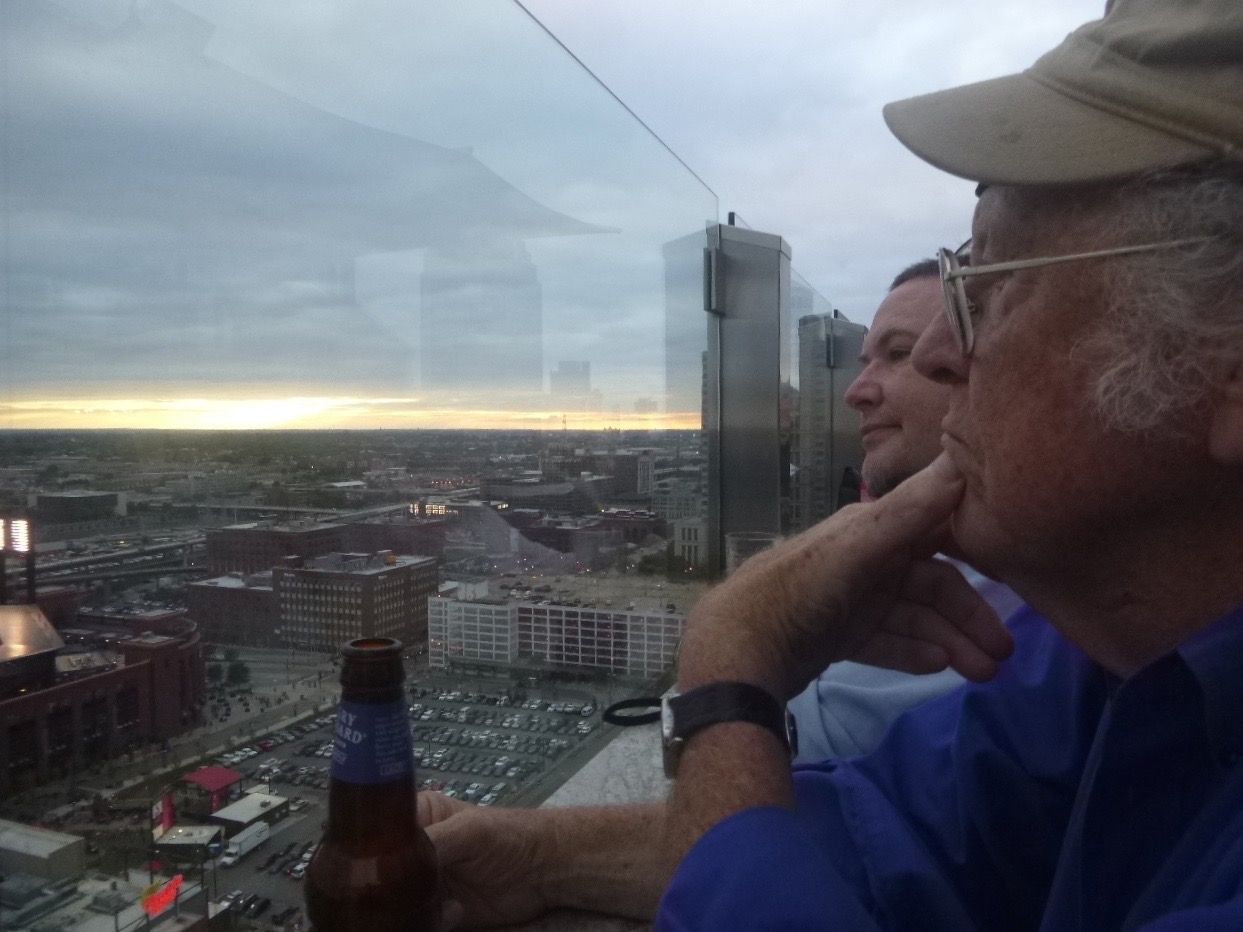 Sure, I can find some pest grasshoppers in a city park, but I'll never find wild organisms on the 26th floor bar on a hotel.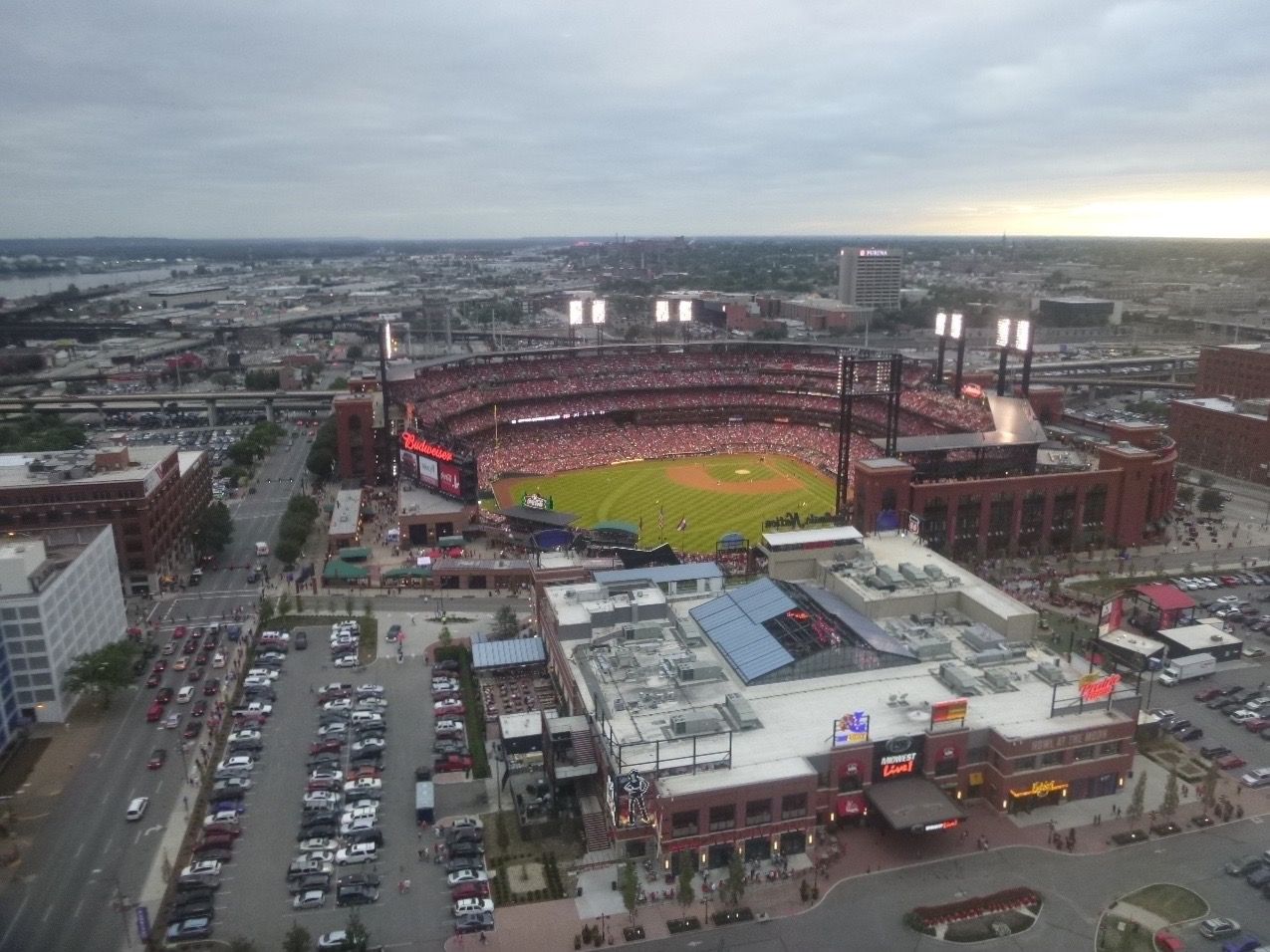 Still, it's a nice view of the ballfield, if you are into that sort of thing.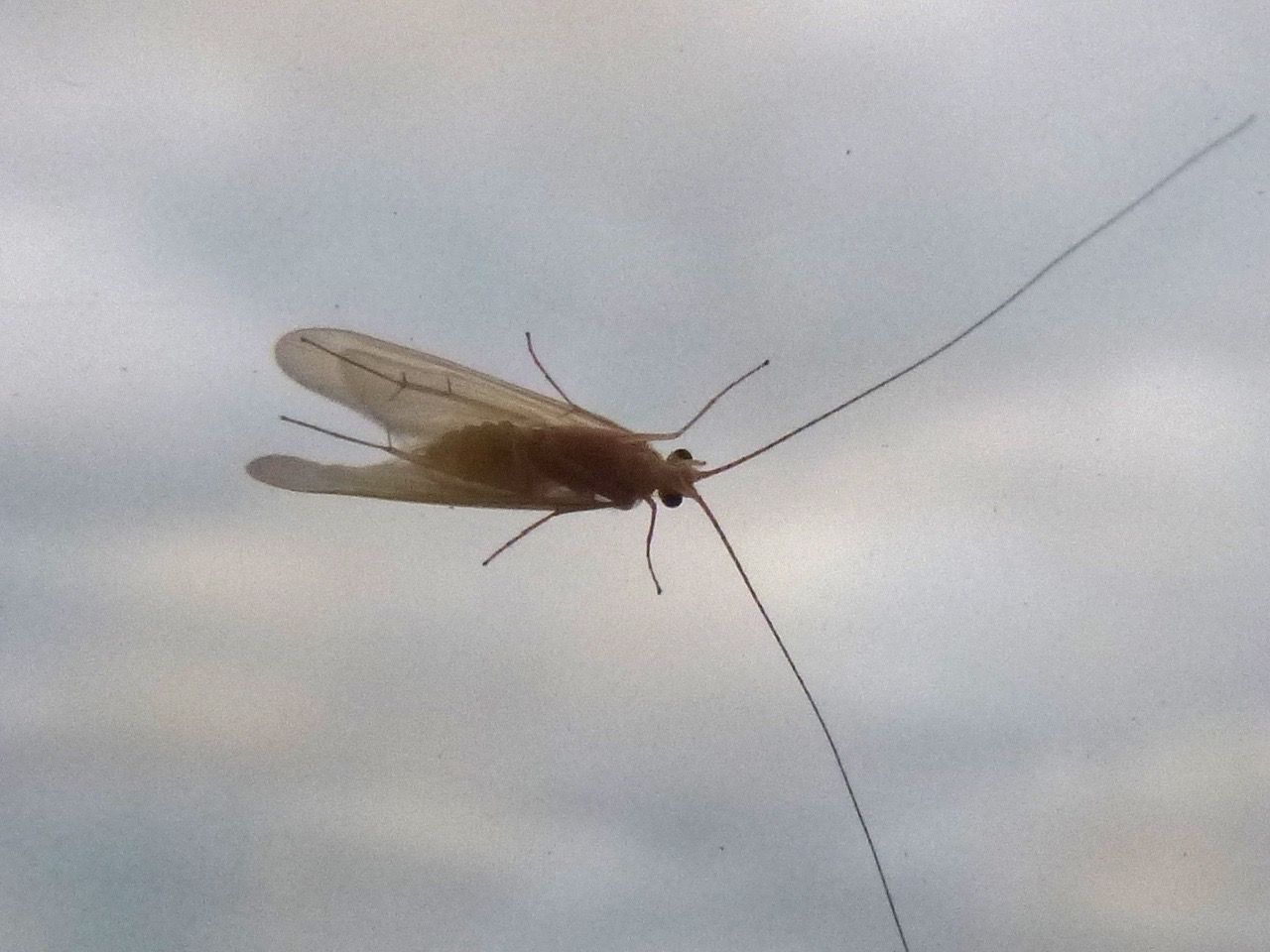 Suddenly a visitor alights on the opposite side of the glass. Is it a stonefly? A caddisfly? I'm not sure, but it probably emerged from the nearby Mississippi River (seen at the left corner of the pic with the ballfield), then caught a nice breeze upward. It makes me want to study aerial plankton.
Current Music:

The Zombies - Time of the Season
Latest Month
December 2016
S
M
T
W
T
F
S
1
2
3
4
5
6
7
8
9
10
11
12
13
14
15
16
17
18
19
20
21
22
23
24
25
26
27
28
29
30
31