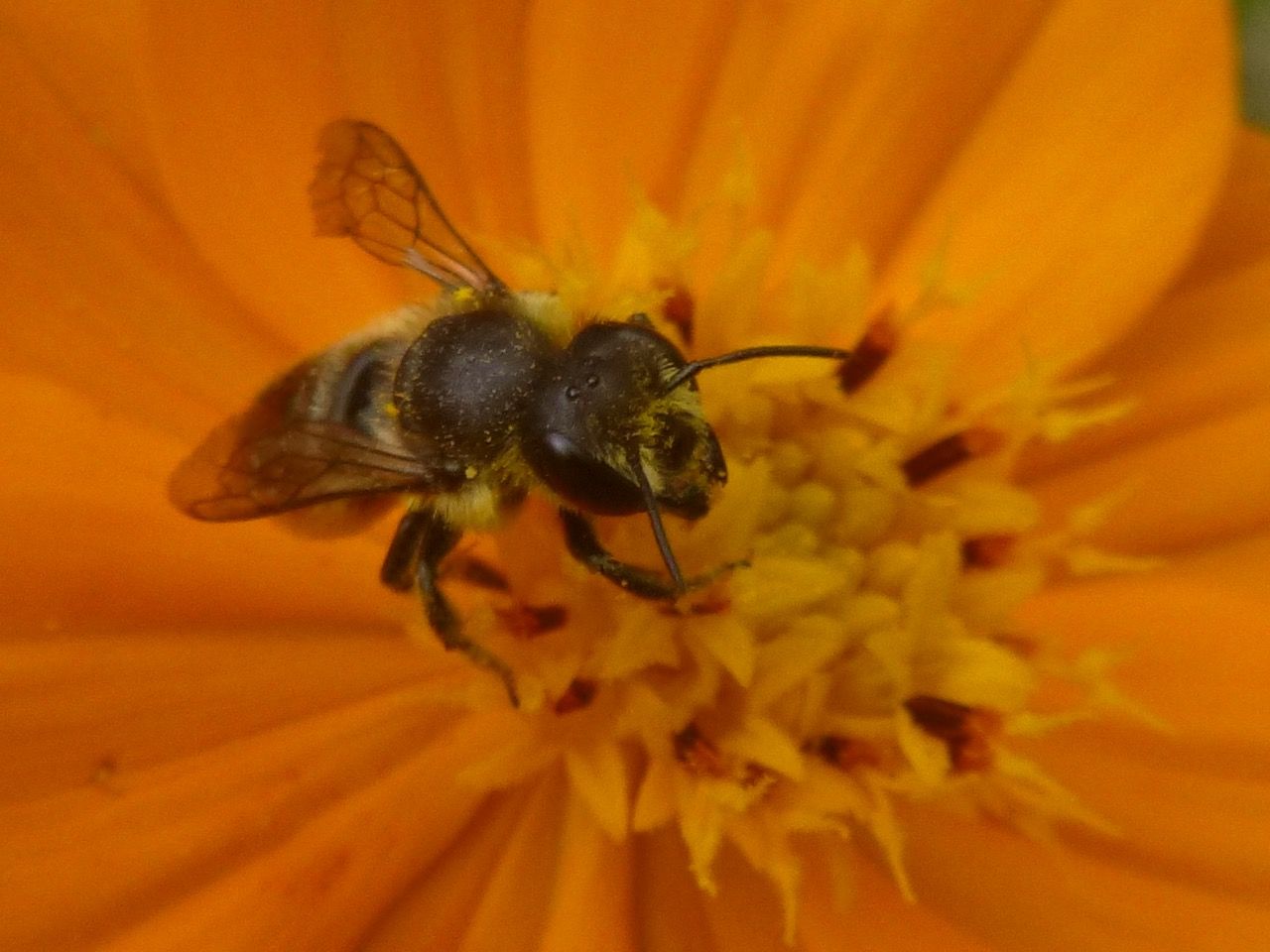 This medium sized bee (about honeybee size) was moving pretty slowly as the September afternoon chill arrived. It was collecting nectar or pollen from a bright orange
Cosmos
blossom.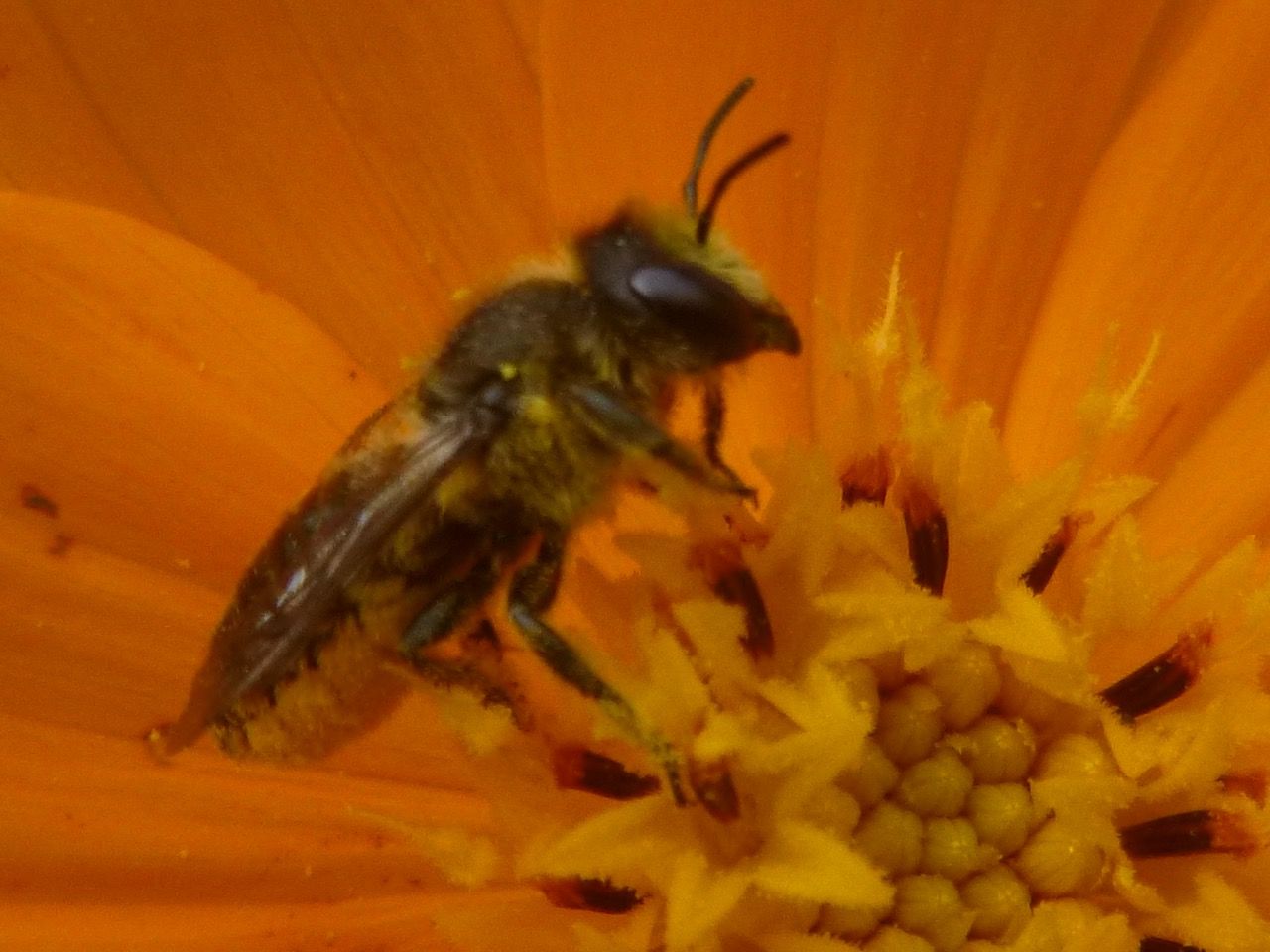 My bugguide ID request was answered suspiciously quickly. The alert hymenopterist could instantly tell it was a leaf-cutter bee in the family Megachilidae.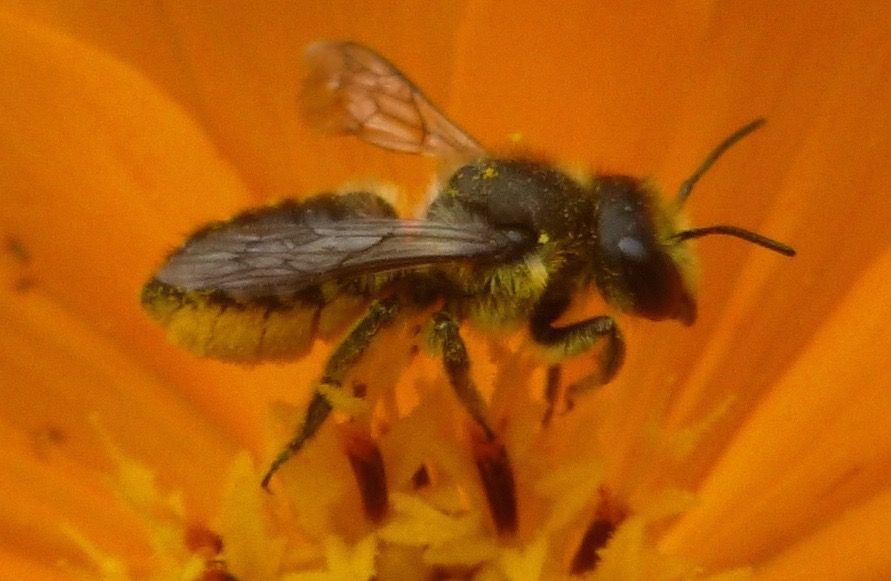 Looking through pictures of the listed species in my area, I think it's most likely that this is
Megachile (subgenus Litomegachile) mendicus
*. These are solitary bees that line natural cavities with pieces of cut leaves to make their brood nests. They provision these nests with pollen for their larvae's food source.
*Simple, large-lipped beggar. (RUDE)
Current Music:

Dead Heart Bloom - Here We Are
Tags:
Latest Month
December 2016
S
M
T
W
T
F
S
1
2
3
4
5
6
7
8
9
10
11
12
13
14
15
16
17
18
19
20
21
22
23
24
25
26
27
28
29
30
31