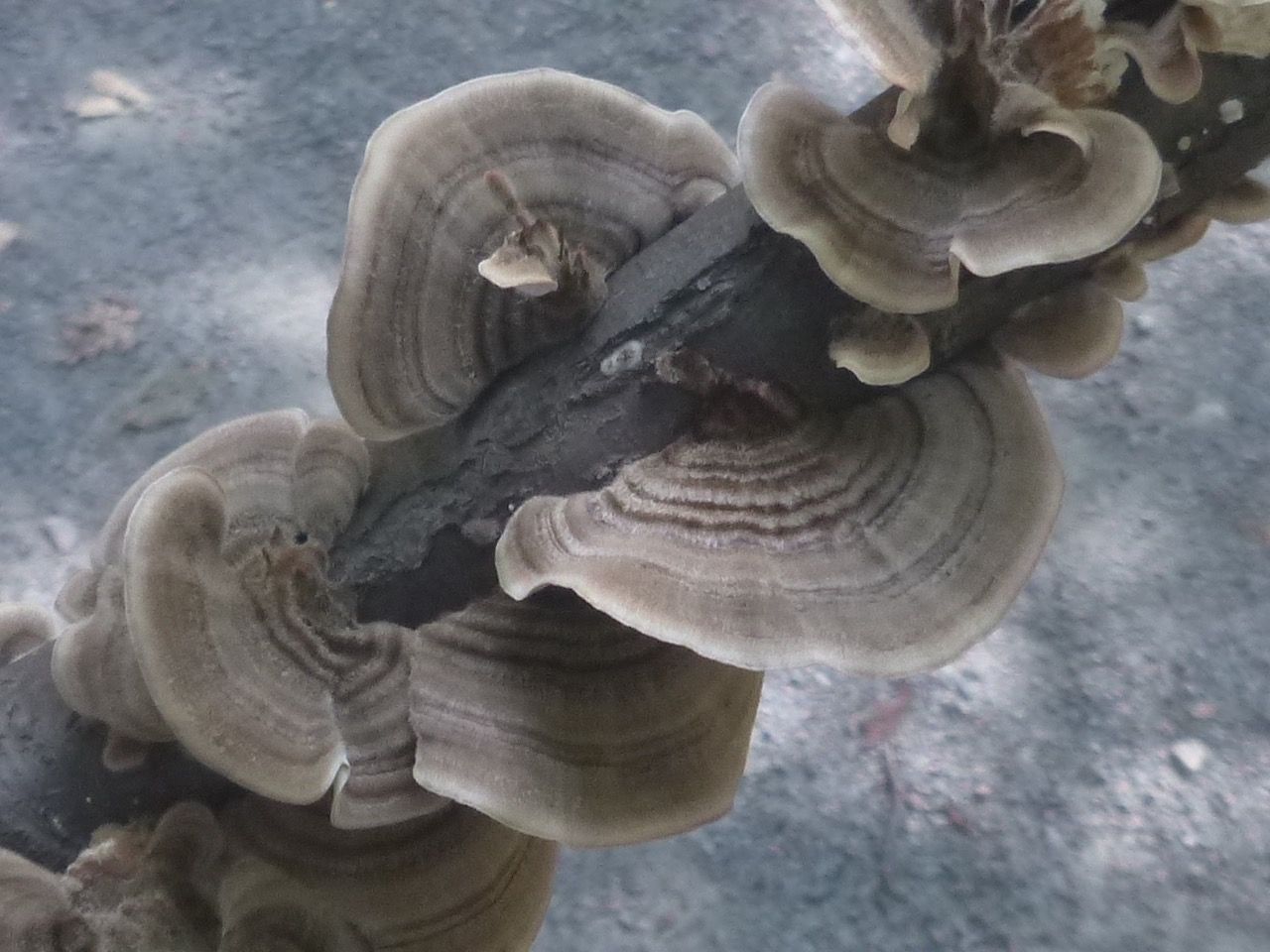 When my coworker drew my attention to these attractive mushrooms on a twig of cherry I was pretty confident I'd be able to identify them. From the top view it looked obvious that these were turkey tail mushrooms
Trametes versicolor
*.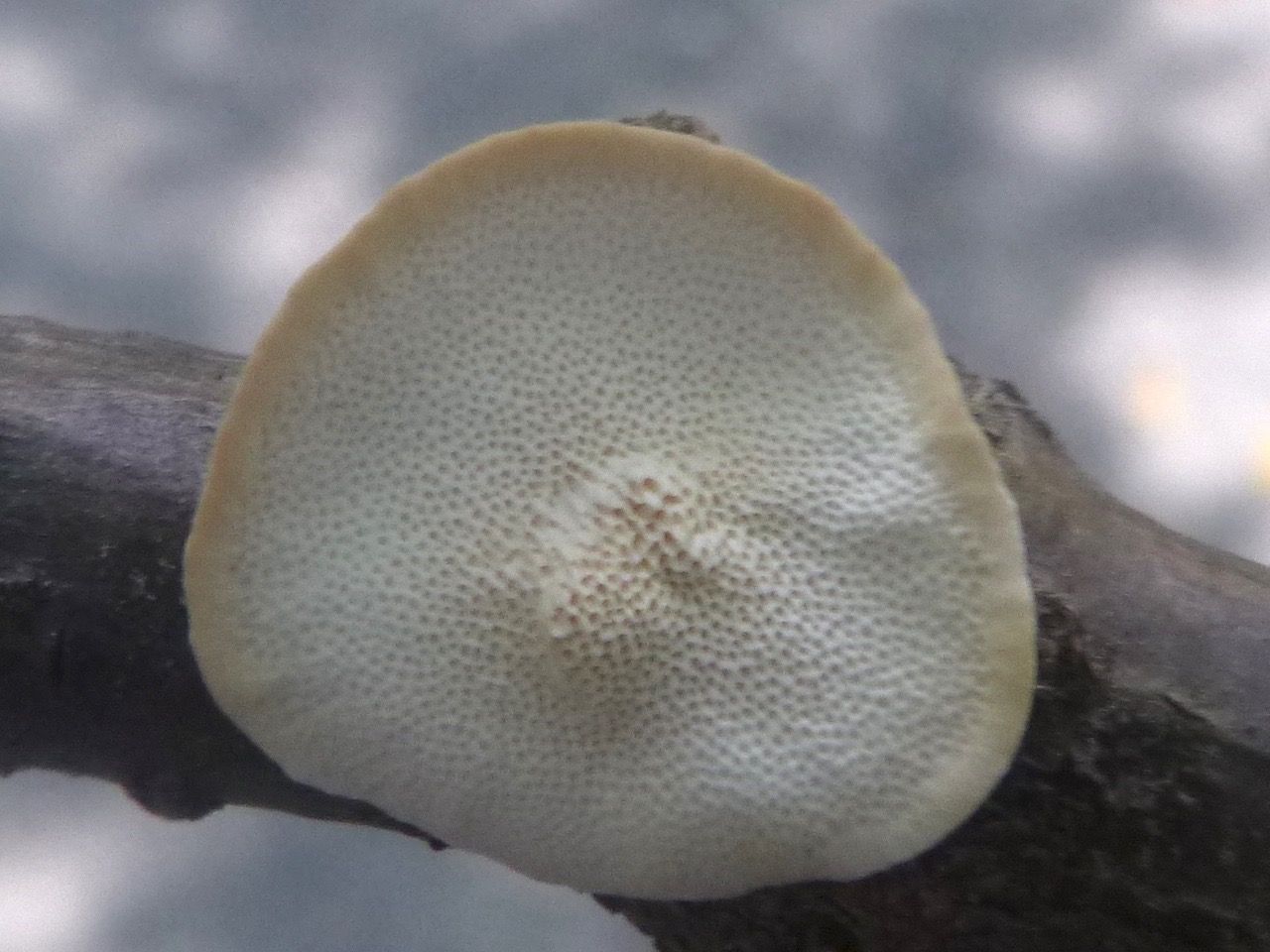 Then I looked at the underside and something was wrong. The pores on
Trametes versicolor
are so small that they are difficult to see with the naked eye. These are fairly large, as pores go.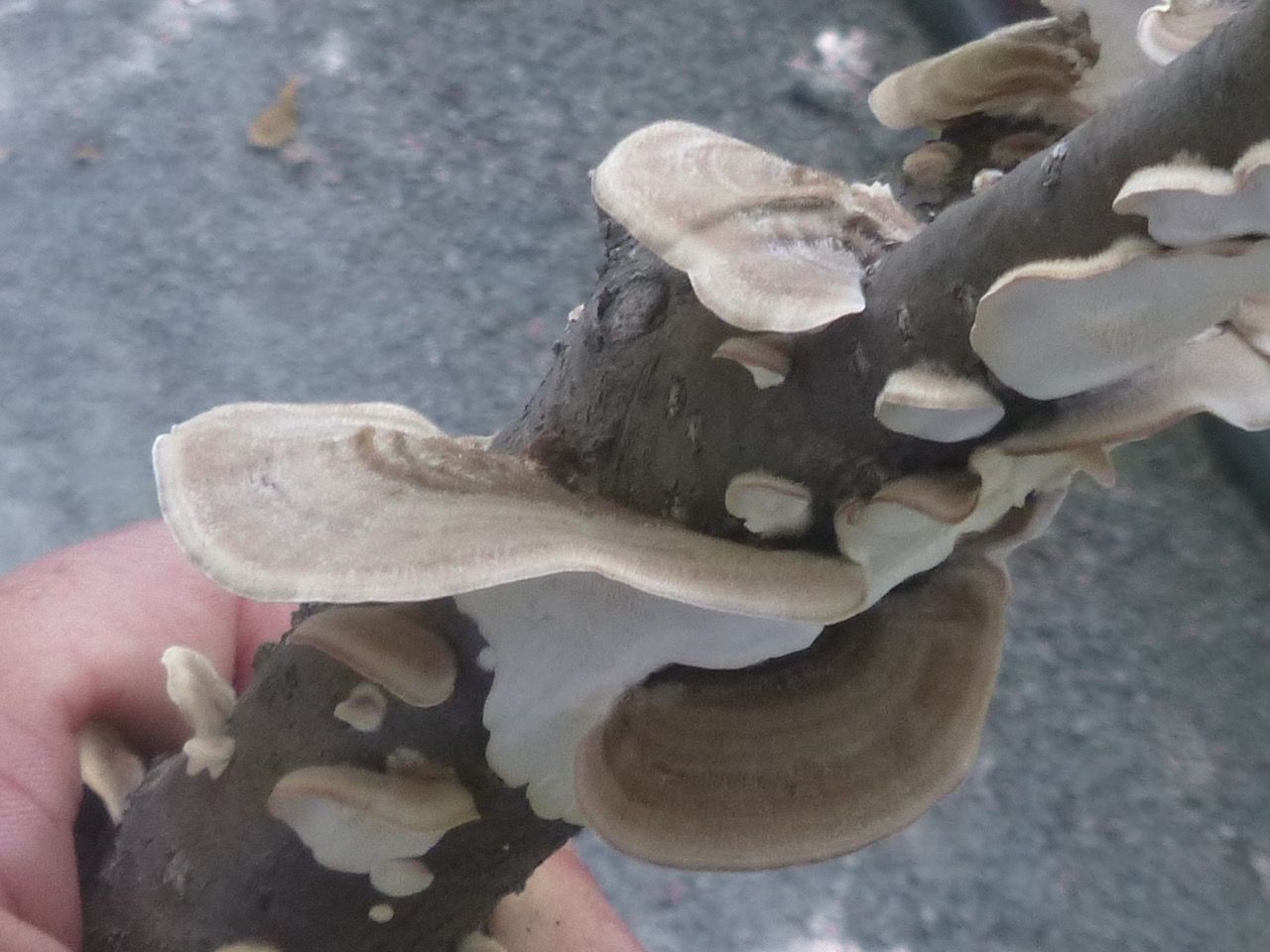 So I consulted a couple different mushroom identification groups, confident that an identification would be quickly forthcoming.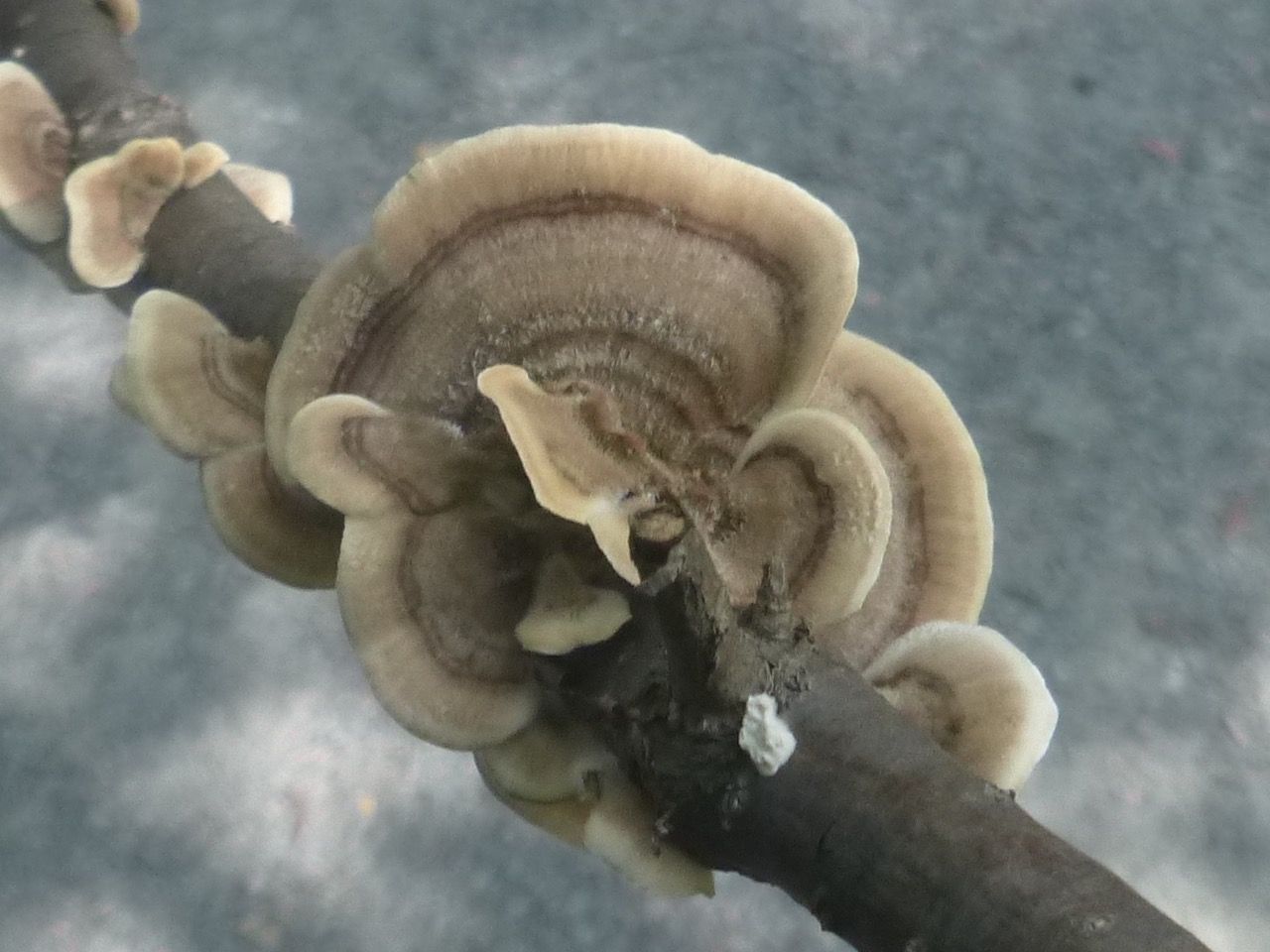 No such luck, although one member suggested
T. ochracea
** but one of that mushroom's characteristics is a rigid, hard texture--I don't recall that these ones were. At least I don't think they were, I should have taken notice of it but didn't, I surely will next time.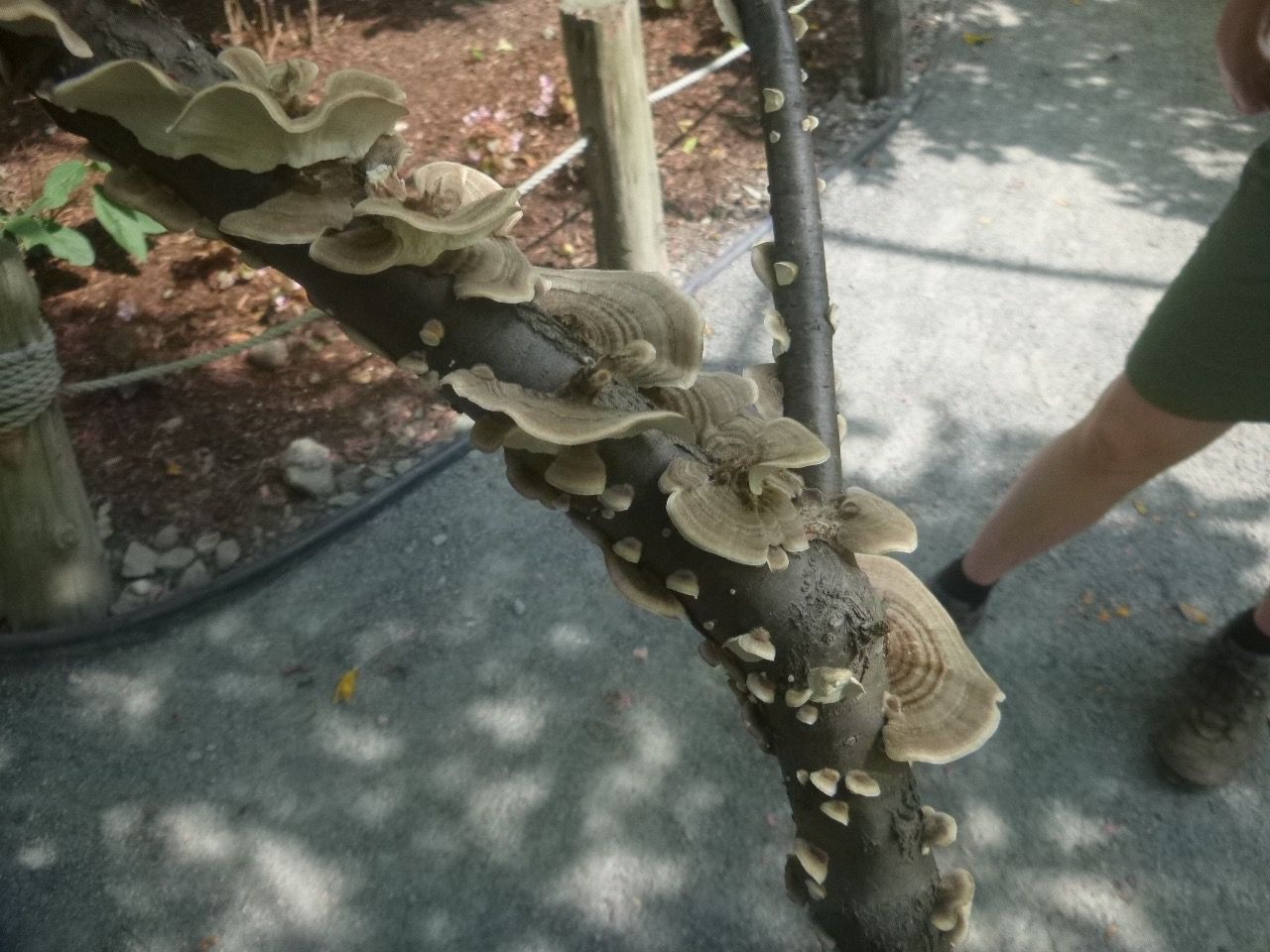 My guess is that these are
T. hirsuta
***, which apparently isn't as starkly contrasted as some other
Trametes
mushrooms, does have the larger pores, and is apparently widely distributed. Confidence and mushroom identification don't always go well with one another.
* Thin, of many colors
** Ochre in color
*** Hirsute
Current Music:

James Kochalka Superstar - Why is the Sky Blue?
Latest Month
December 2016
S
M
T
W
T
F
S
1
2
3
4
5
6
7
8
9
10
11
12
13
14
15
16
17
18
19
20
21
22
23
24
25
26
27
28
29
30
31