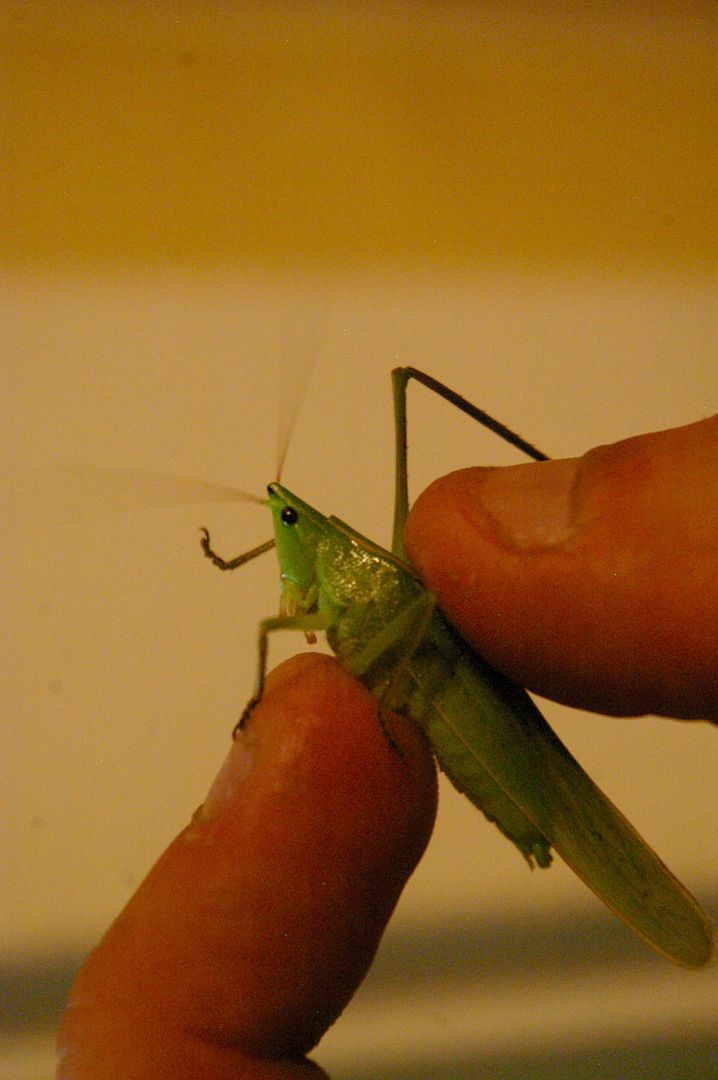 Part of the process of learning to identify little creatures is knowing exactly where to look. Some insects can be distinguished from close relatives by the veins on their wings, different families of spiders have different eye arrangements, and so on. When I caught this common conehead
Neoconocephalus sp.
*, I didn't know that best view for identifying it would be a very close look at the structure that it is named for. The cones of different coneheads vary slightly, and when you look a conehead in the eyes you get a particular view of the cone, that shows how it is distinctive. As a side note, I could have had a good chance at identifying it if it was a male that I caught in the act of
singing
. Songs also vary slightly between species, to ensure attraction between insects capable of breeding. Hopefully after I manhandled this one, breaking off a leg in the process, it got on with its business for the night.
*New conehead
Current Music:

The Sword - Unicorn Farm
Latest Month
December 2016
S
M
T
W
T
F
S
1
2
3
4
5
6
7
8
9
10
11
12
13
14
15
16
17
18
19
20
21
22
23
24
25
26
27
28
29
30
31