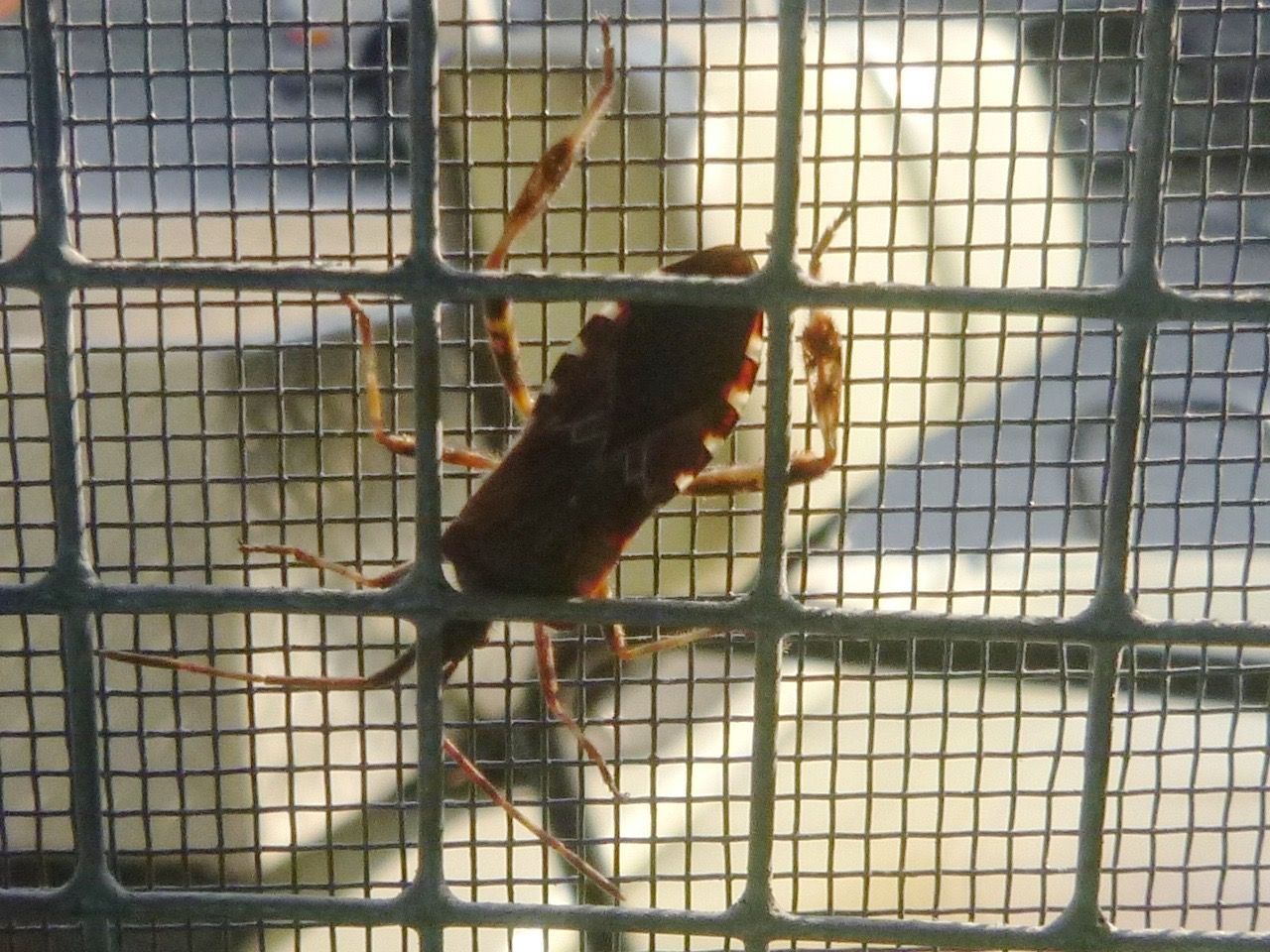 I like to joke that this animal's natural habitat is the window screen. The mundane truth is that they get themselves inside through small cracks to hide from the cold, then try to exit through the bright light of a solid window or screen. This creature's actual natural habitat is the conifer forests of western North America--so what the hell is it doing in Boston?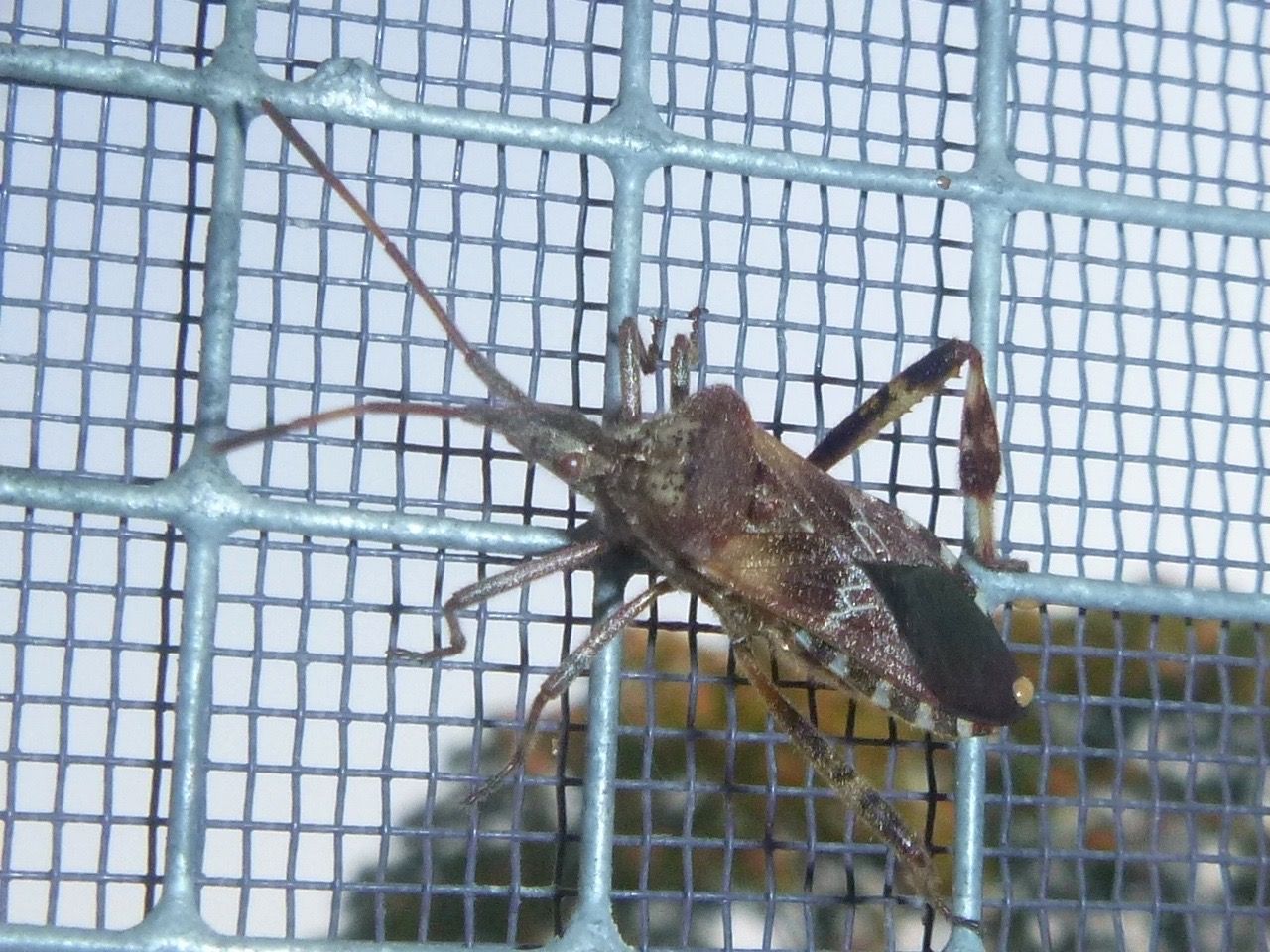 For whatever reason, the western conifer seed bug
Leptoglossis occidentalis
* spent the 20th century drifting across to the east coast. For at least ten or fifteen years I've been telling people about it. It catches people's attention because it suddenly appears inside, or they see it flying around in a dismayingly wasplike manner, or they notice that it produces a defensive odor. I personally like the odor, finding it close to sour apple smell--it actually contains compounds that are synthesized by the food industry for flavorings. In all other ways the WCSB is utterly harmless, not biting nor causing agricultural damage. A relative newcomer that still sometimes surprises.
*Thin-tongued westerner
Current Music:

The Darkest of the Hillside Thickets - Flee!
Latest Month
December 2016
S
M
T
W
T
F
S
1
2
3
4
5
6
7
8
9
10
11
12
13
14
15
16
17
18
19
20
21
22
23
24
25
26
27
28
29
30
31