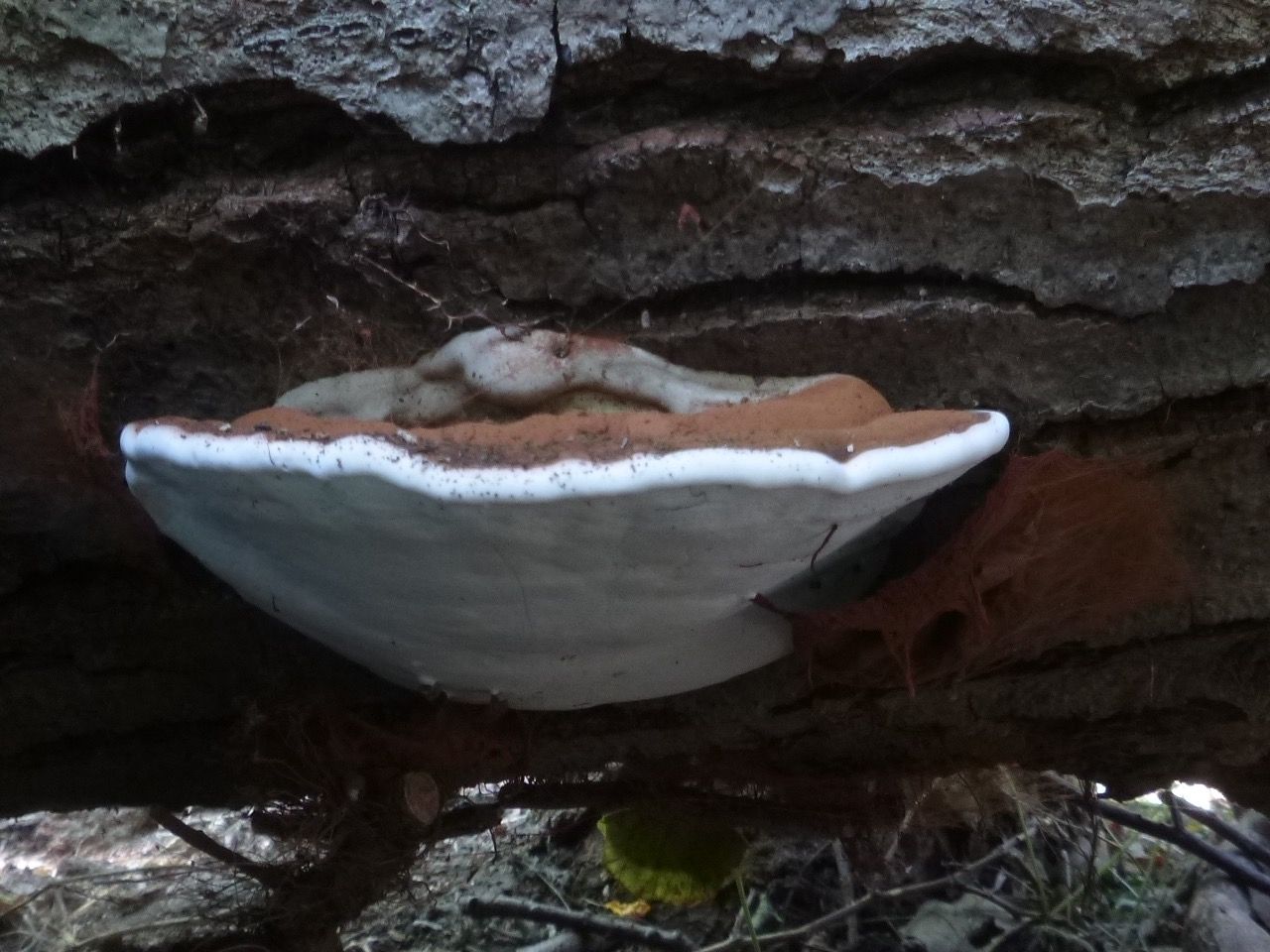 The average mushroom emerges from its substrate, releases spores for a few days maybe two weeks, then withers or rots away.
Ganoderma applanatum
* emerges, releases spores for a while, goes dormant for a year, then grows another layer of spore producing cells over last year's. It can do this more many years, building up in thickness and diameter to huge size. Left unmolested it can look like half a trash can lid sticking out from a tree.
Fresh-spore producing flesh is white, often surrounded by a cinnamon-like dusting of its brown spores.
Some craftspeople etch drawings into the mushroom at this stage
--sometimes the mushroom is called "artist's conk." The fungus that produces this mushroom is found across the continent and can grow from almost any type of wood.
*Flattened, shining skin
Current Music:

Metallica - Hit the Lights
Latest Month
December 2016
S
M
T
W
T
F
S
1
2
3
4
5
6
7
8
9
10
11
12
13
14
15
16
17
18
19
20
21
22
23
24
25
26
27
28
29
30
31