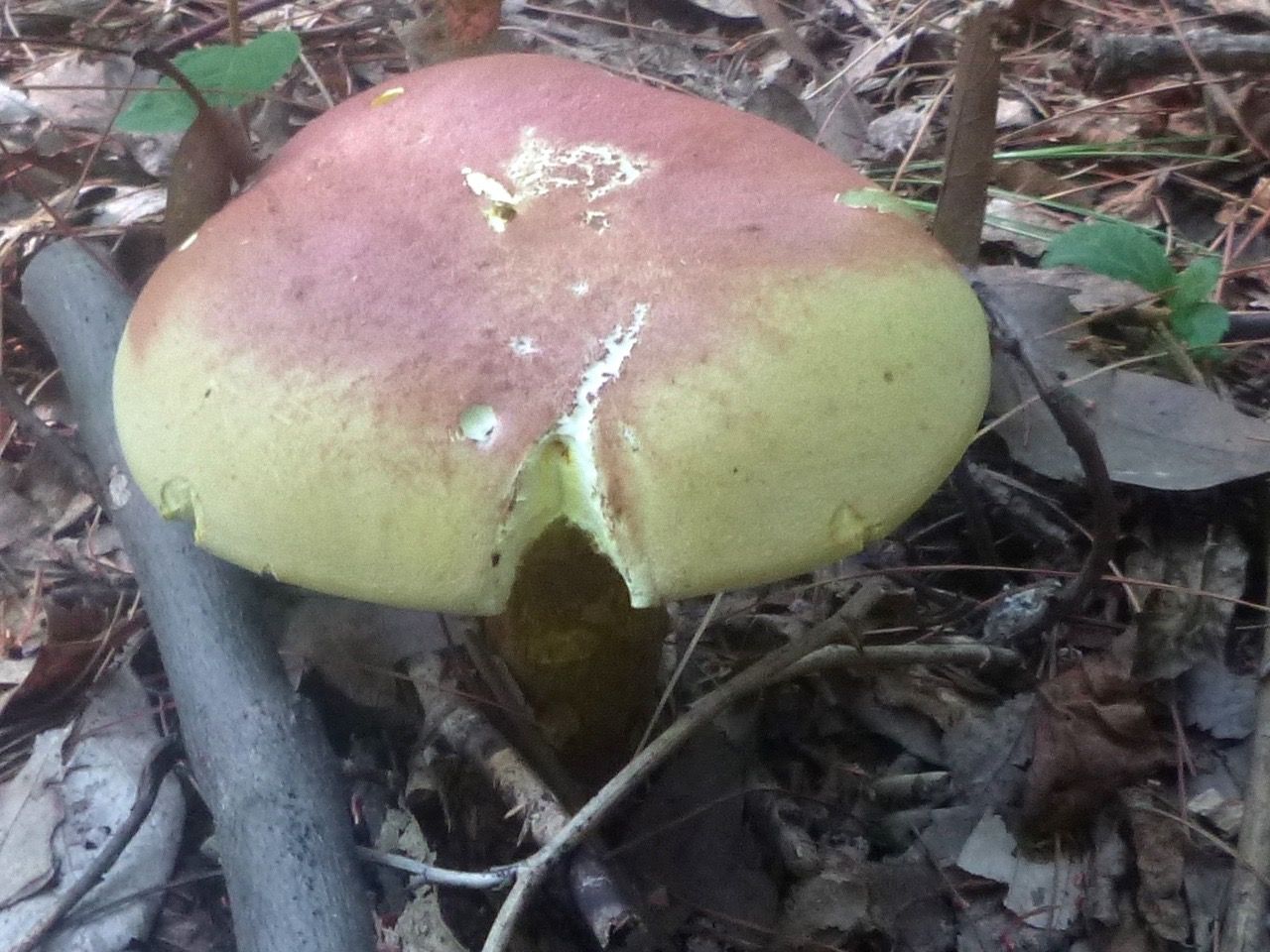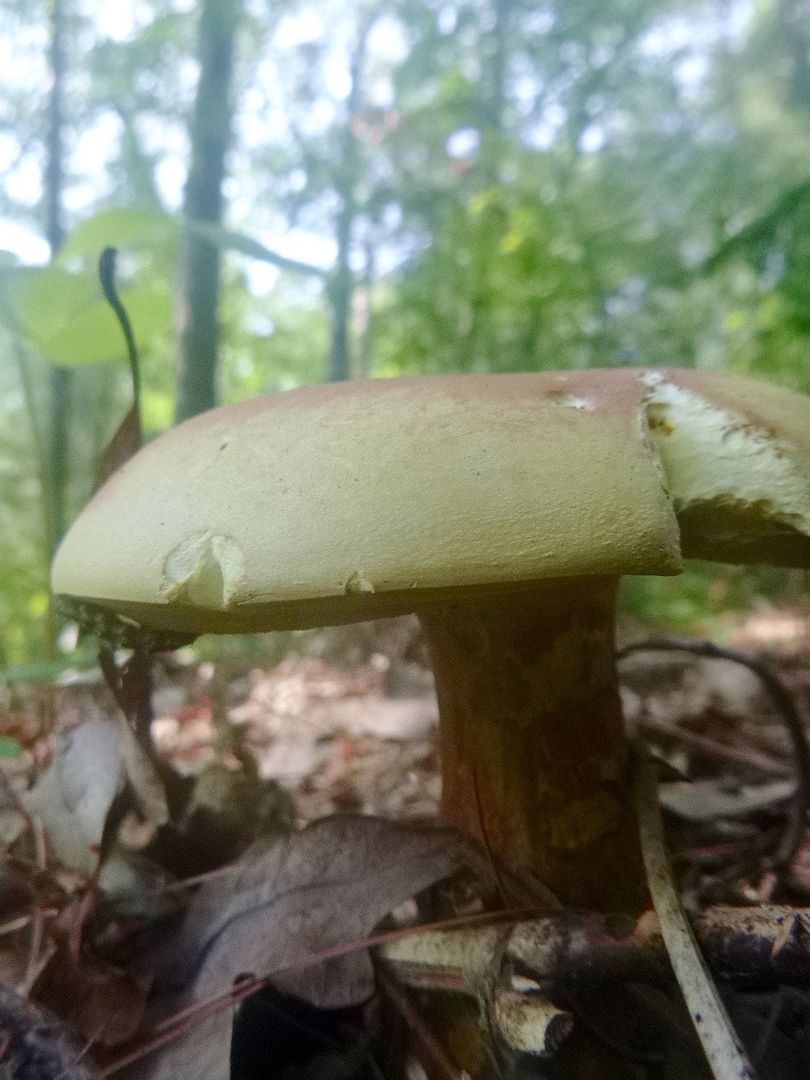 If a mushroom is red and yellow, and has a spongy underside instead of gills, it is by definition a "bicolored bolete." But it may not be THE bicolored bolete. There are a number of mushrooms meeting that description, some described as edible and others as sickening.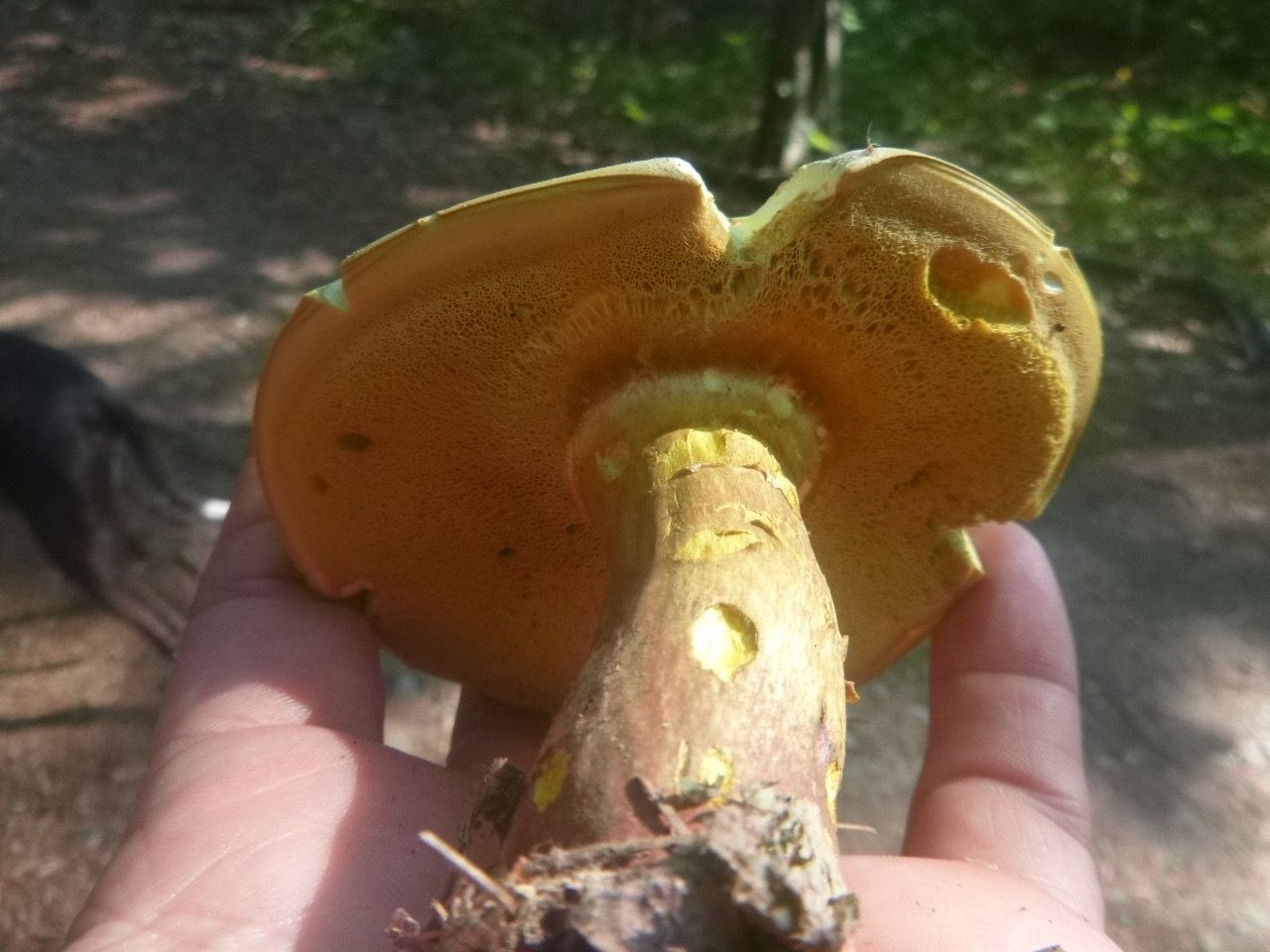 Mushrooms with spongy undersides (the spore producing underside is called a hymenophore) are generally called "boletes," although that word refers to a genus that fits a small fraction of species that it once did.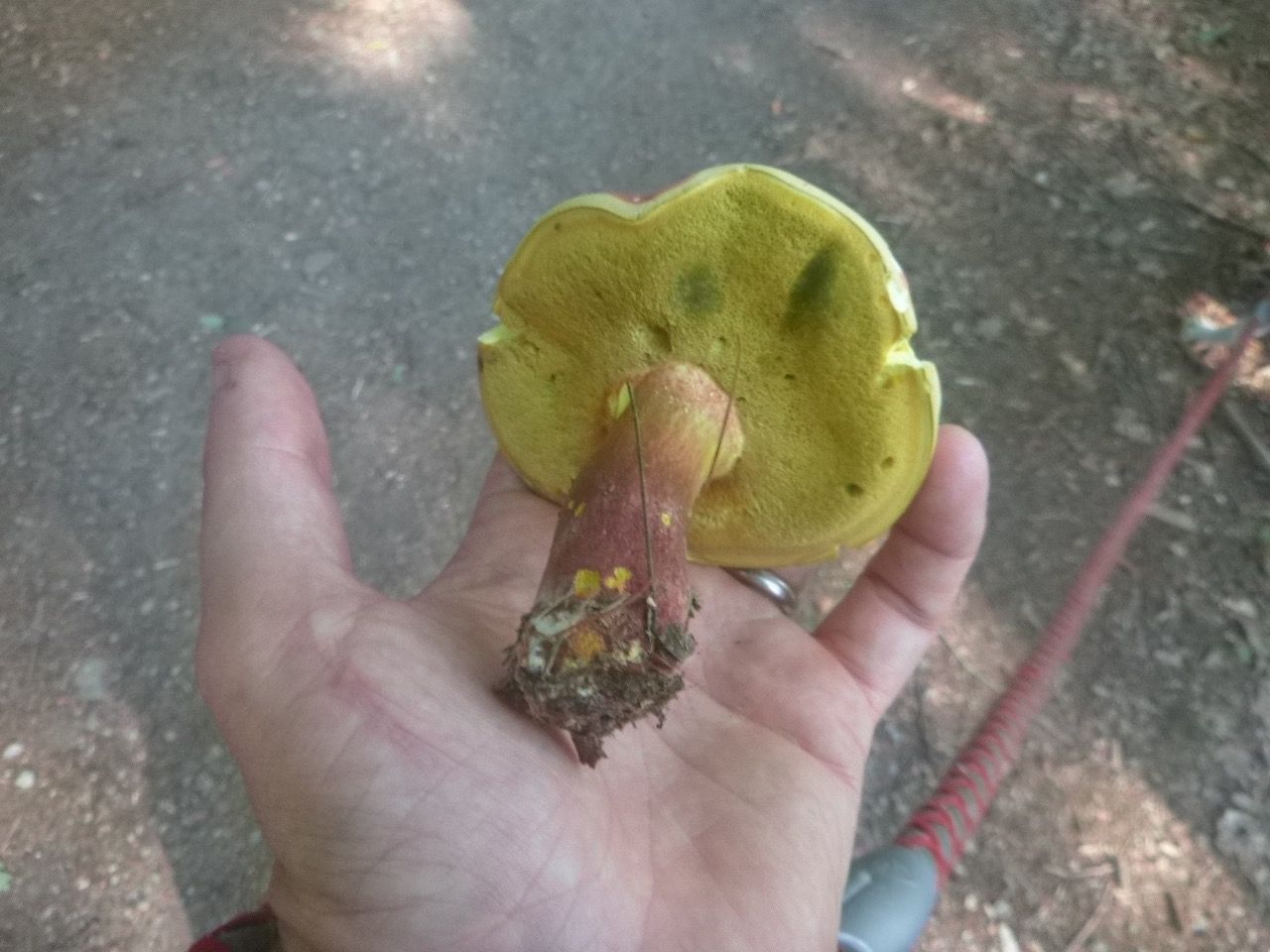 Another field marking is that the mushroom stains blue when handled--you can see the gently bruised hymenophore here. The edible species in this complex bruises very quickly, while the poisonous one bruises more slowly. This is too subjective a field marking for me to have tried to eat any red-and-yellow bolete mushrooms.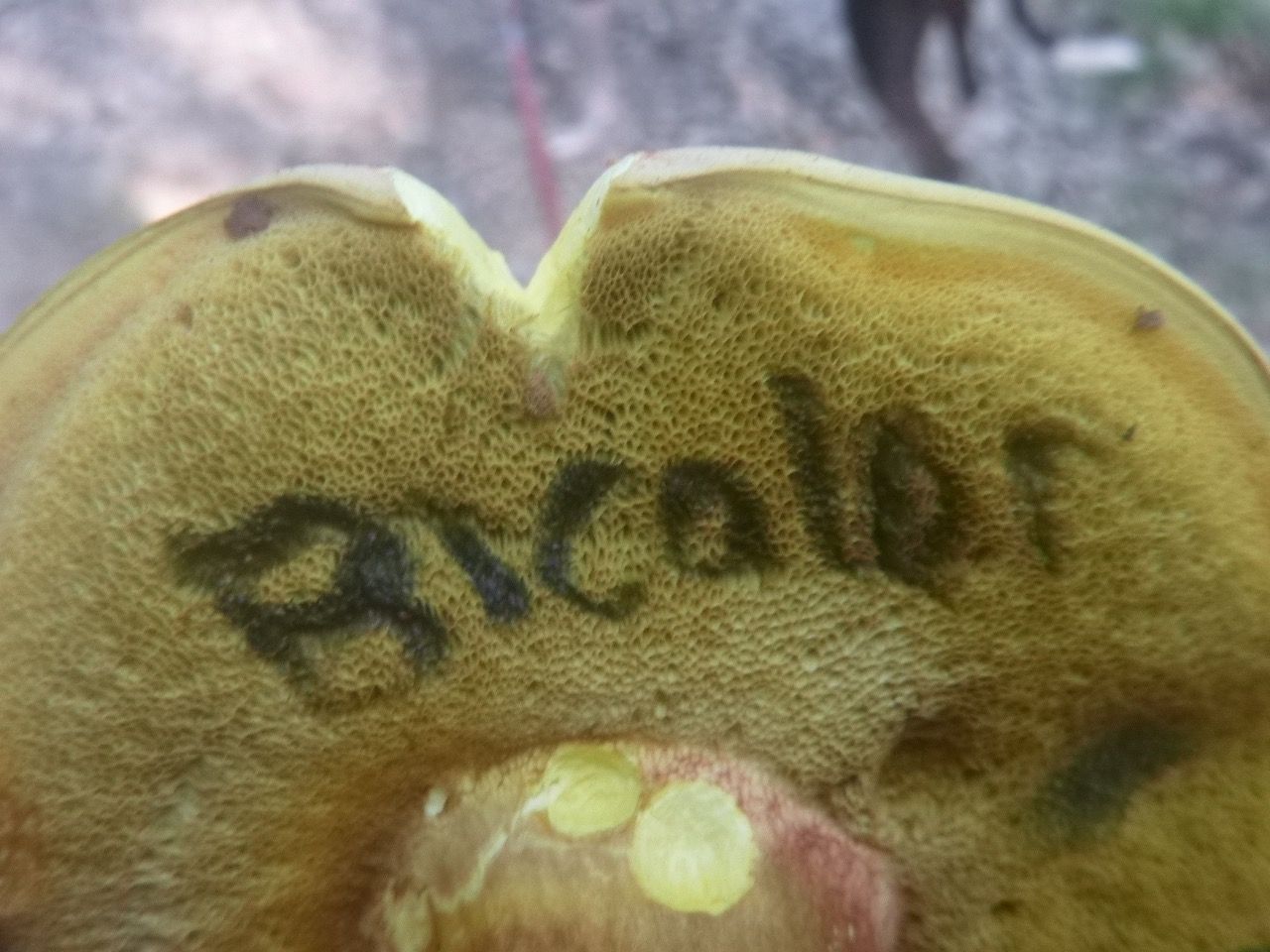 This one claims to be
Baorangia bicolor
* but how much do we trust it?
*
The generic name—derived from the Chinese words bao ("thin") and rang ("hymenium")—refers to the characteristically thin hymenophore, which distinguishes it from all other Boletaceae genera.
Current Music:

Watkins Family Hour - Tombstone Blues
Tags:
Latest Month
December 2016
S
M
T
W
T
F
S
1
2
3
4
5
6
7
8
9
10
11
12
13
14
15
16
17
18
19
20
21
22
23
24
25
26
27
28
29
30
31