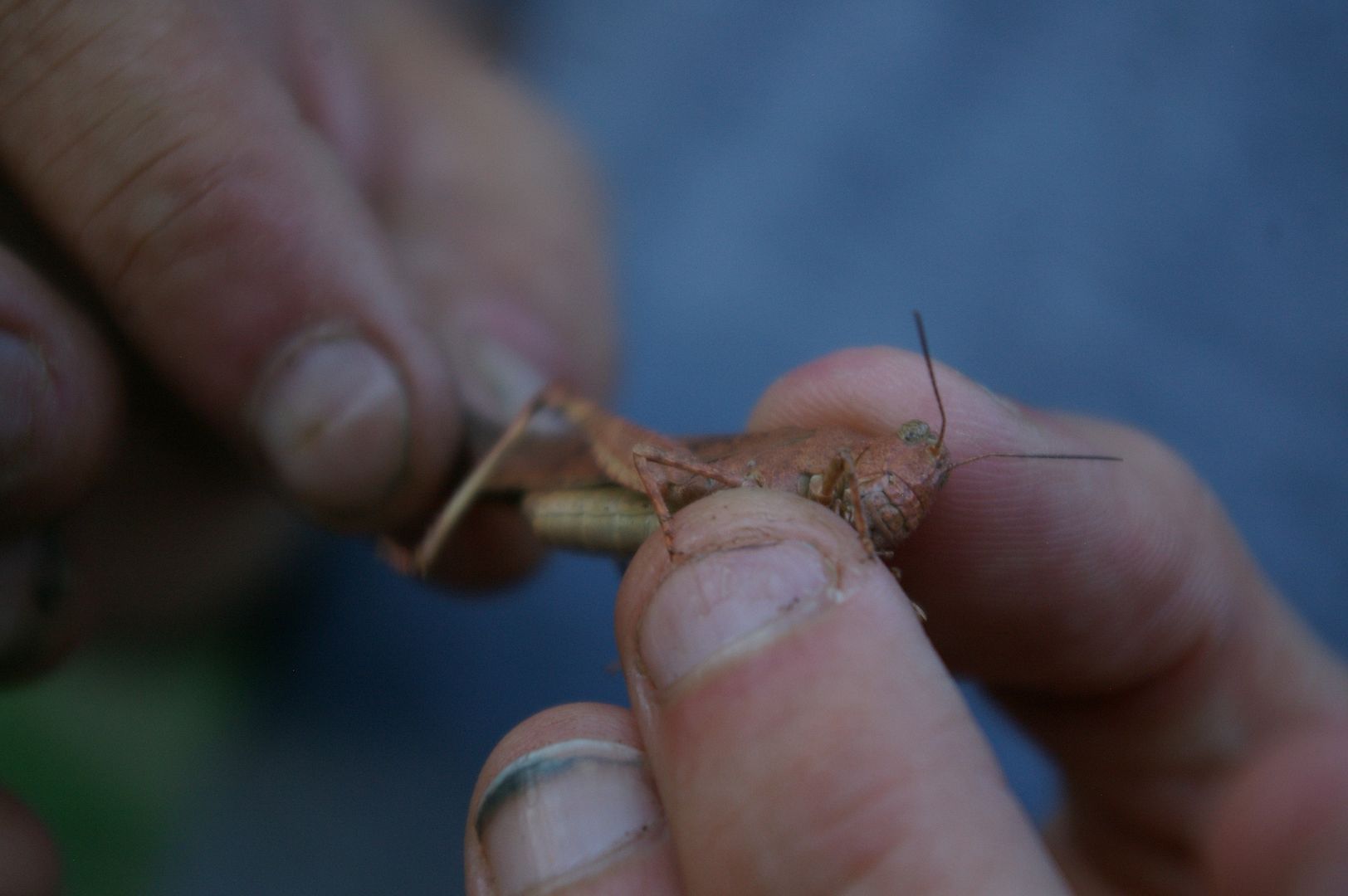 You can tell by the presence of
both
of my filthy nail-bitten hands as well as the general improvement of photo quality, that these pictures were taken by @cottonmanifesto. The reddish-brown creature in my paws is a Carolina grasshopper
Dissosteira carolina.
* Bugguide.net informs us that this species is also known as a "road duster." That's about as good as common names get in my opinion.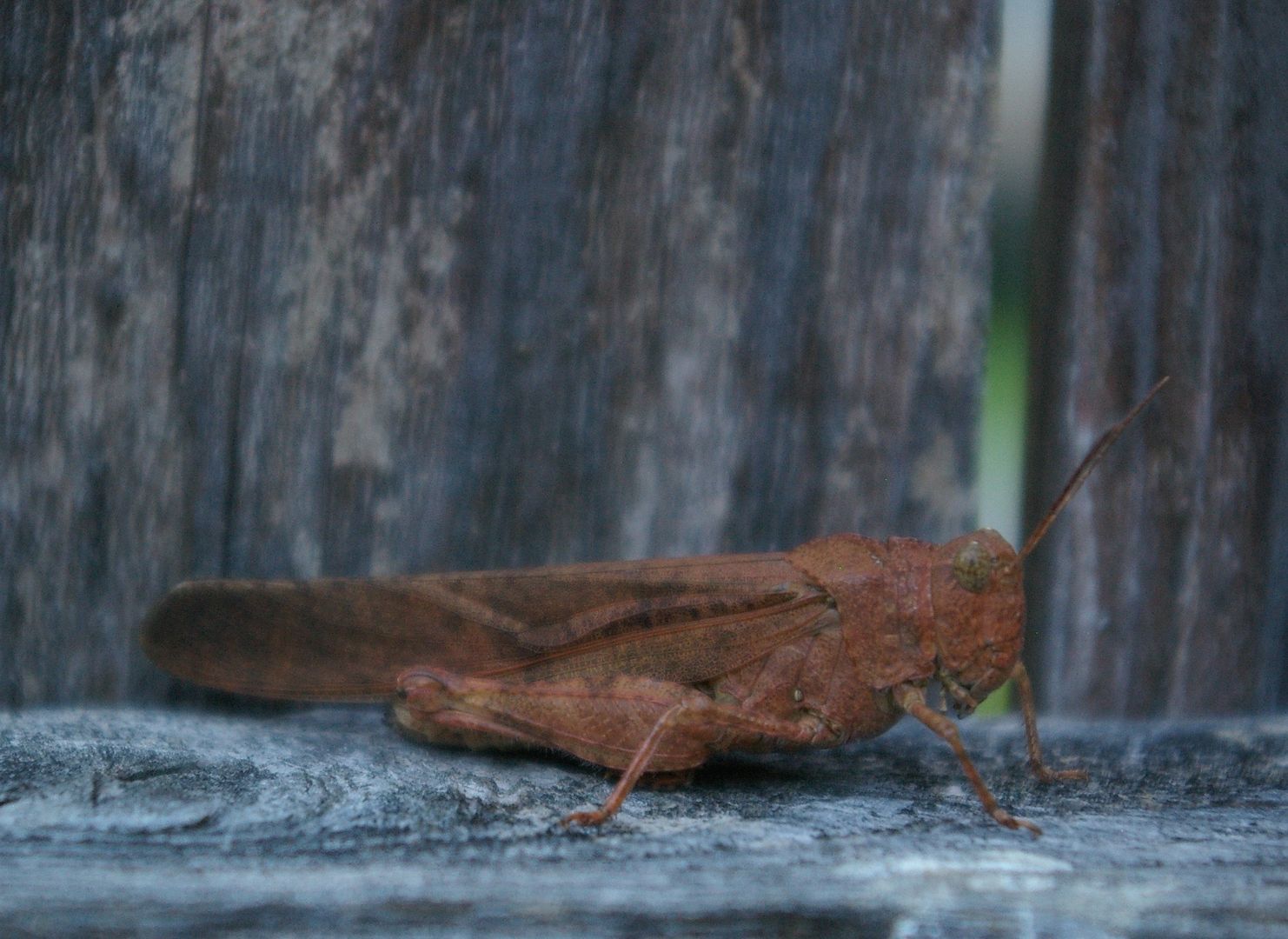 These grasshoppers are usually encountered in dusty places with sparse vegetation. Unpaved driveways seem to be a favorite haunt. They are variably colored, from sandy brown to dusty gray to the red clay color you see above. Often you won't see them against the bare soil until you nearly step on one and it flings itself into the air. Its wings are black with yellowish margins, and it flies with power and speed--if not precision. These grasshoppers can be found almost anywhere in North America that meets their habitat needs.
*My quick and dirty etymological research suggests that the genus means "Double barren."
Current Music:

They Might Be Giants - We're Through Being Cool
Latest Month
December 2016
S
M
T
W
T
F
S
1
2
3
4
5
6
7
8
9
10
11
12
13
14
15
16
17
18
19
20
21
22
23
24
25
26
27
28
29
30
31