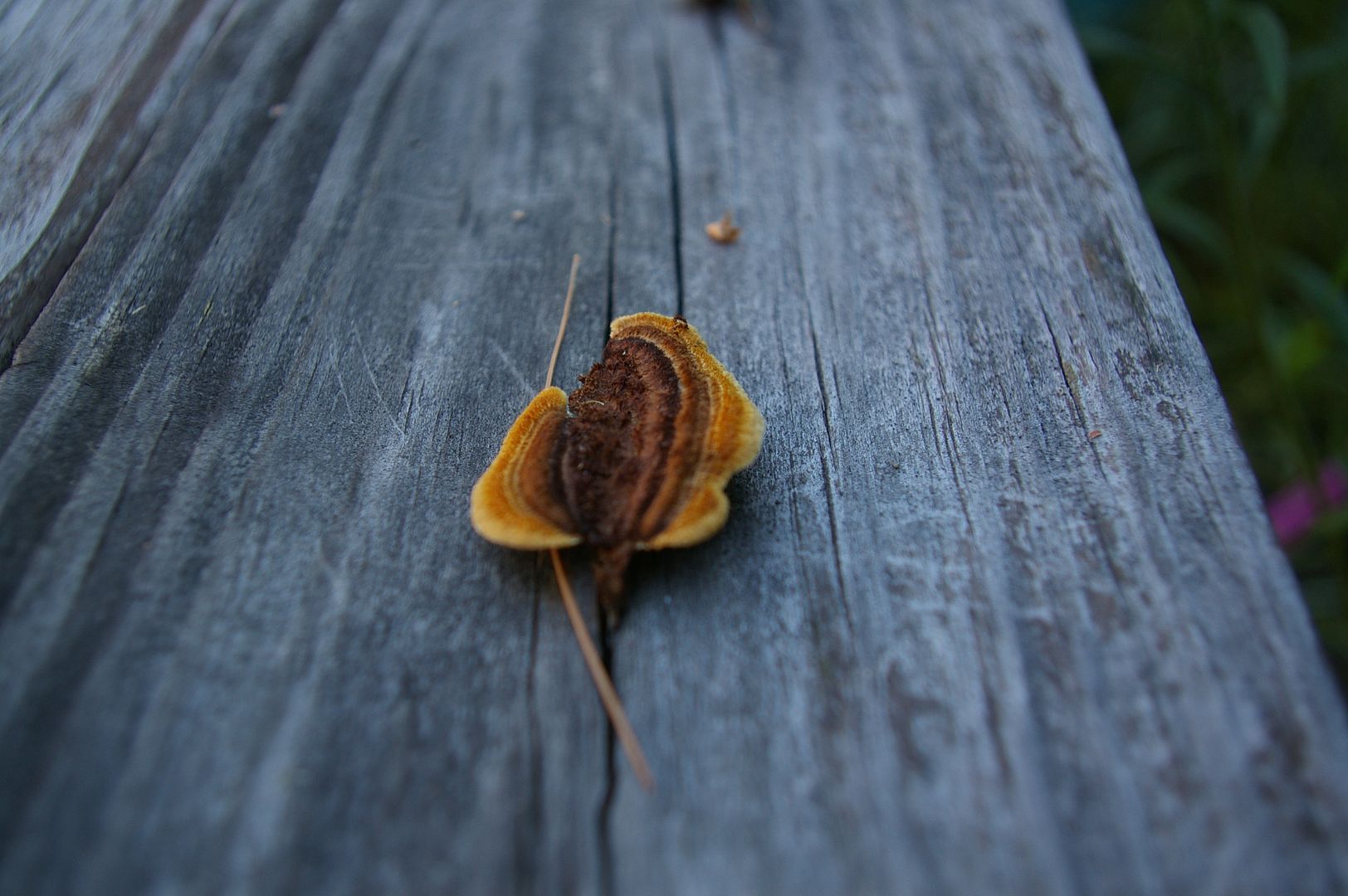 Certain trees produce anti-fungal chemicals in their wood. Certain fungi are specialists on this kind of wood, having evolved a resistance to these chemicals. Relative immunity to phenols means that
Gloeophyllum sepiarium
* can invade the wood of pine and other conifers before other fungi can.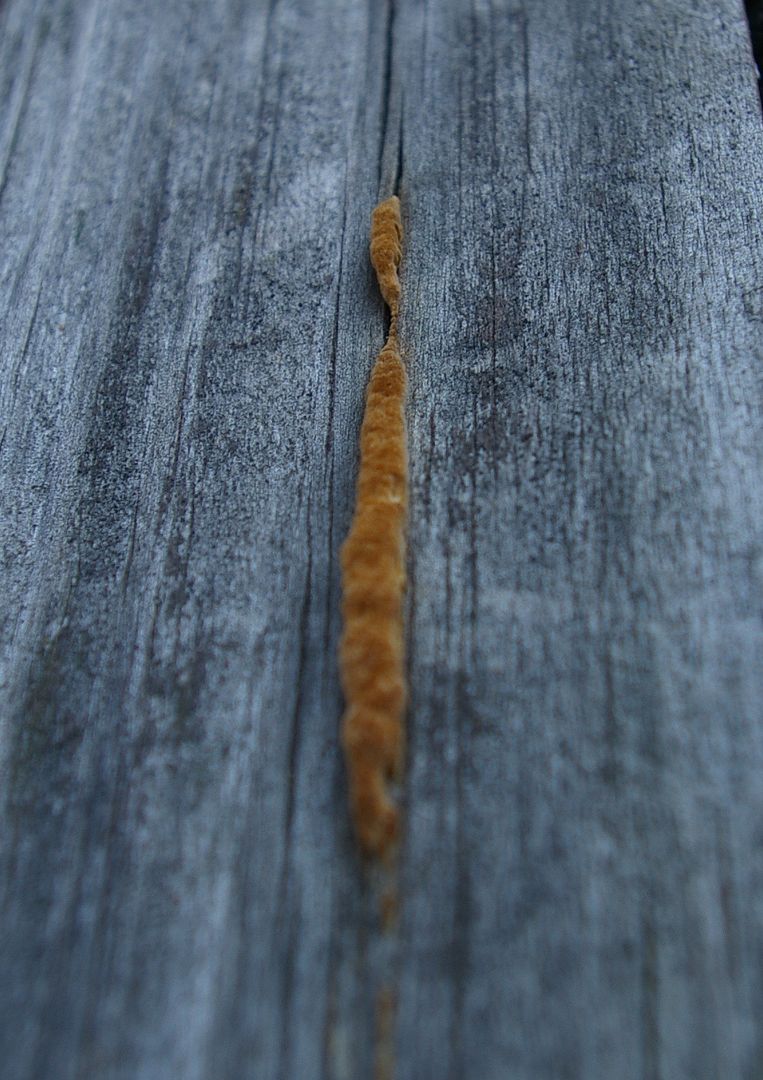 Unfortunately for those of us who own pine picnic tables, this fungus is rapidly destructive. By the time this narrow foam of mushroom material appeared from a crack in the wood grain, the cellulose making up the cell walls of the wood was well on the way to being digested.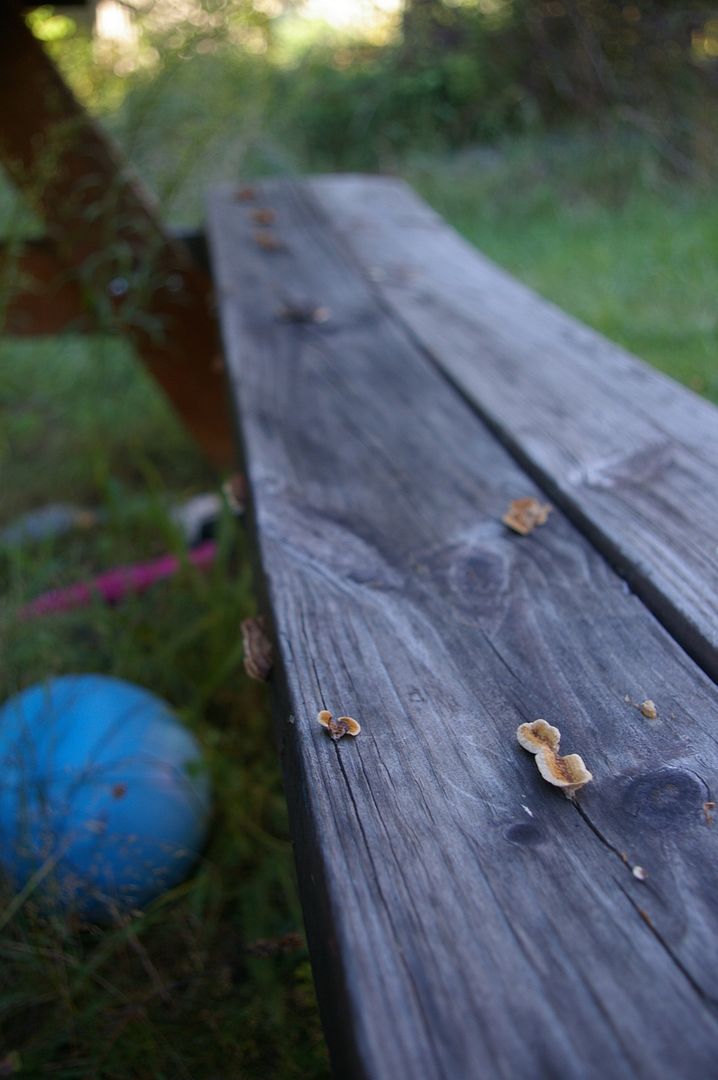 It's only a matter of time before someone goes right through this picnic table. Perhaps I'll show you a little later.
*
Gloeophyllum means "with glutinous or
sticky leaves"; sepiarium means "dark, sepia-colored."
Current Music:

fall field crickets
Latest Month
December 2016
S
M
T
W
T
F
S
1
2
3
4
5
6
7
8
9
10
11
12
13
14
15
16
17
18
19
20
21
22
23
24
25
26
27
28
29
30
31