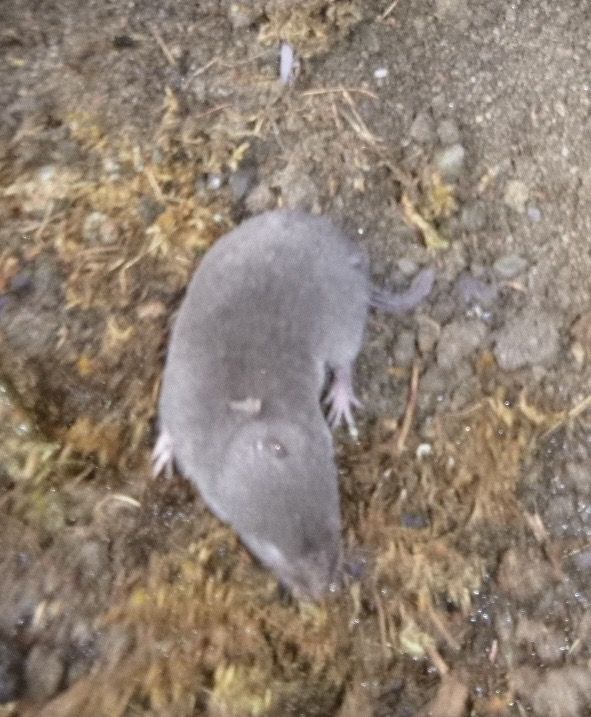 With the cameras I'm using on this project, I really didn't expect to include many mammals. I REALLY didn't expect to include a small swift mammal like this northern short-tailed shrew
Blarina brevicauda.
*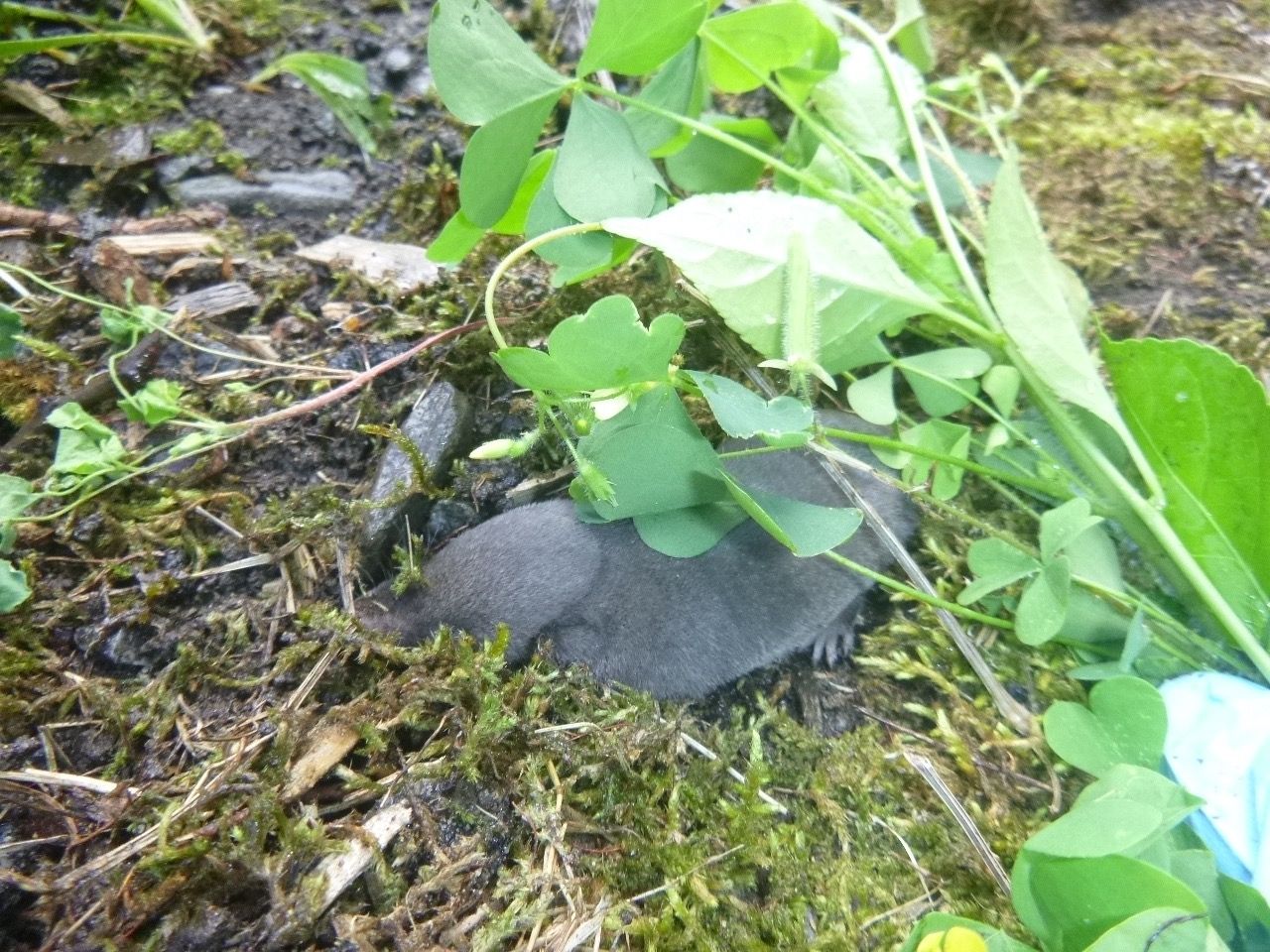 These animals might look like small rodents but they are actually very active predators who sometimes kill and eat mice and voles. The are also known to eat small snakes. More often they tackle insects and earthworms, stunning prey with toxic saliva.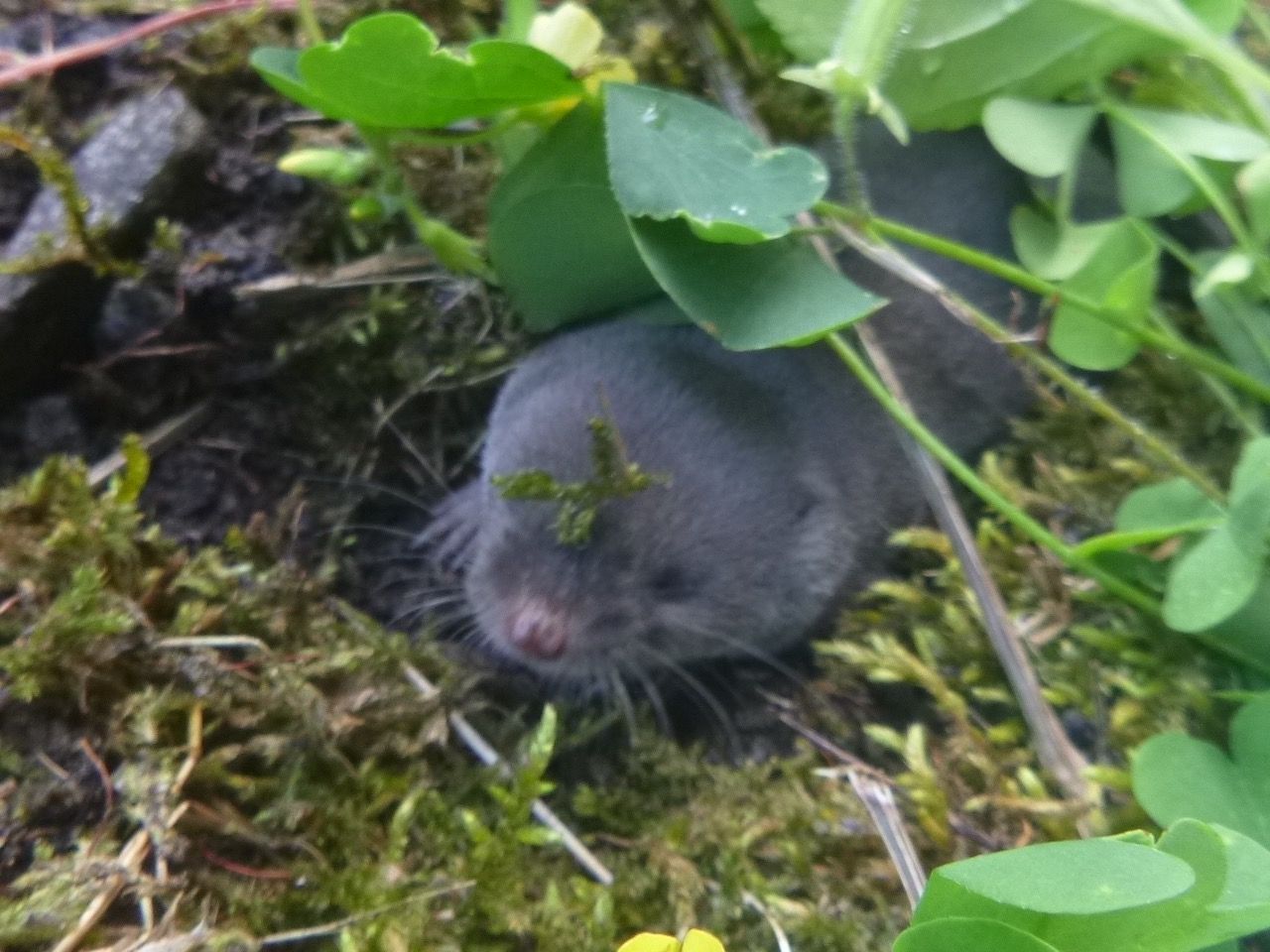 Among shrews they are large, robust, blunt-nosed, and more likely to feed on vertebrates. They are omnivores that I sometimes encounter as non-target bycatch at rodent traps (meaning they are attracted to peanut butter). They produce foul smelling secretions from anal glands--often cats or foxes will kill them, but then refuse to eat the unappetizing creature. Presumably the defensive odor protects them in some circumstances.
*"Blarina" is a Latinization of Blair, Nebraska, where the animal was first described and named. "Brevicaudata" means short tail.
Current Music:

Crickets, cicadas, blue jays
Tags:
Latest Month
December 2016
S
M
T
W
T
F
S
1
2
3
4
5
6
7
8
9
10
11
12
13
14
15
16
17
18
19
20
21
22
23
24
25
26
27
28
29
30
31