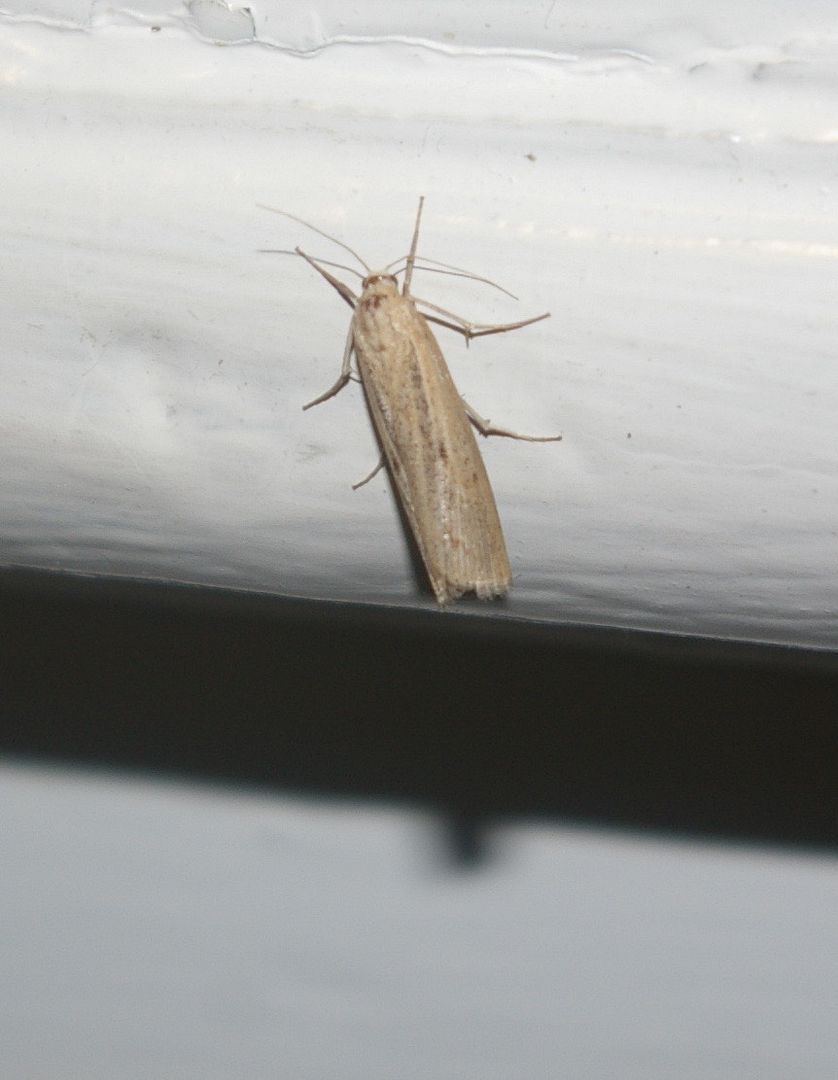 I've gotten almost foolhardy with my confidence in my network of friends who are smarter than me. This little tan moth was on my kitchen windowsill, so I photographed it, excited to see a species identification. Don't be silly!
@Coolbugs
was able to identify it to family Crambidae*, much better than I was able, but still one of 850 possible species in our area. I'm just happy to add the word "Crambid" to my vocabulary.
*
Crambidae from type genus Crambus (Fabricius), from Greek meaning "dry, parched." Also, in Greek mythology, the child of Phineus and Cleopatra.
Current Music:

Distressing radio show about sexual assault
Tags:
Latest Month
December 2016
S
M
T
W
T
F
S
1
2
3
4
5
6
7
8
9
10
11
12
13
14
15
16
17
18
19
20
21
22
23
24
25
26
27
28
29
30
31