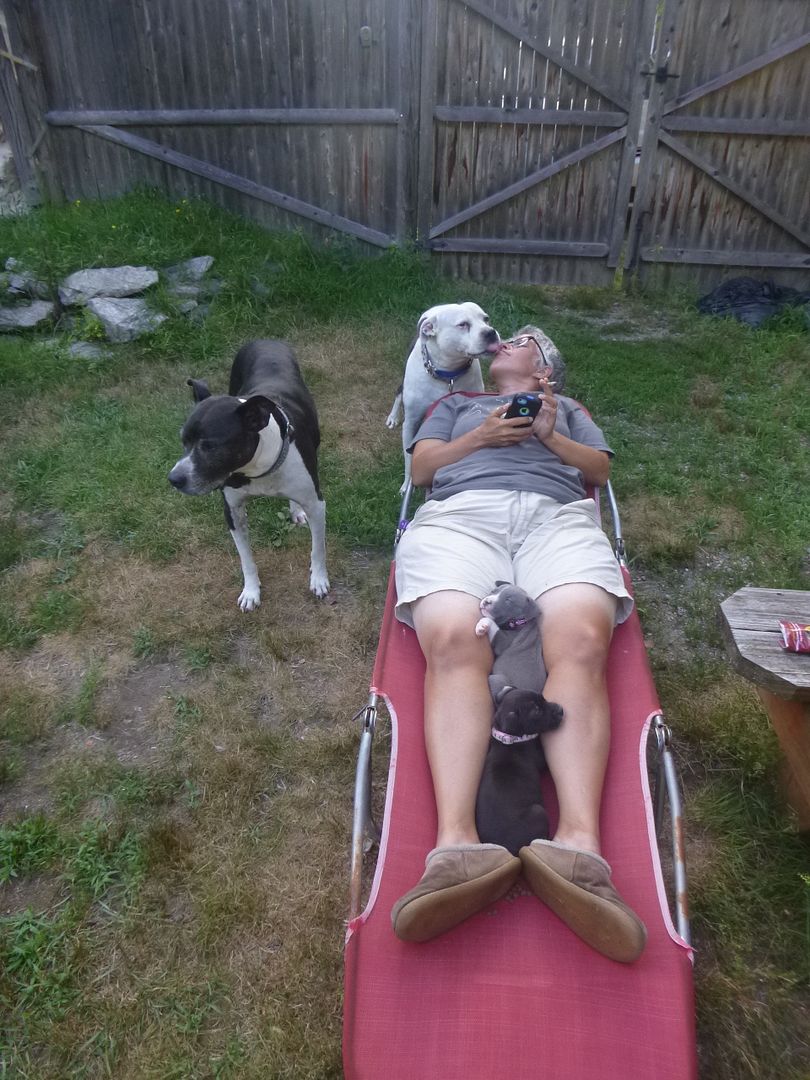 Oh my yes we have two new puppies in our lives and in our house!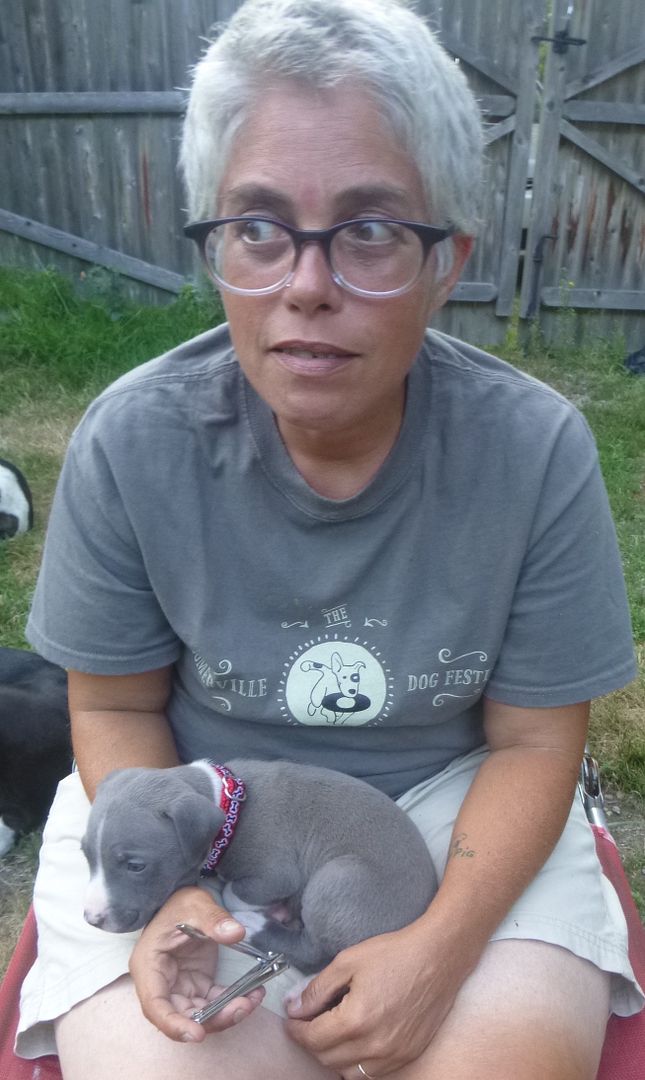 Here's Alexis trimming Stevie Wonder's nails as he sleeps.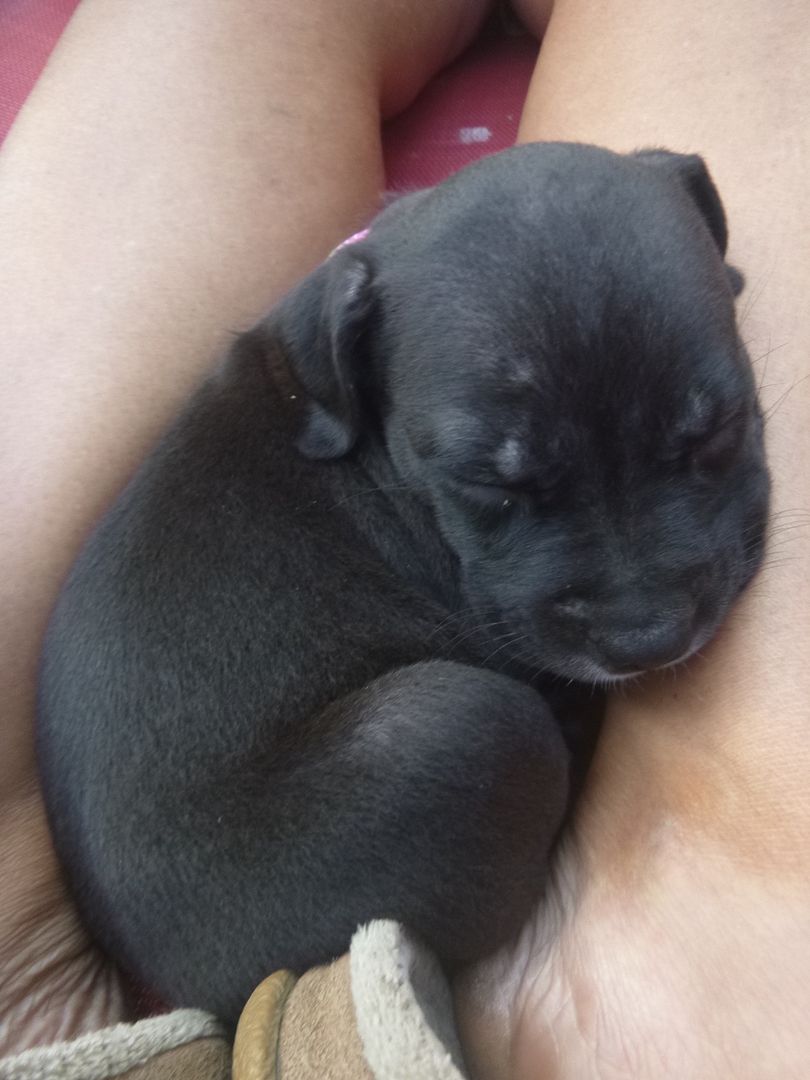 Here's Diana Ross sound asleep. The puppies are about 6 weeks old in these photos.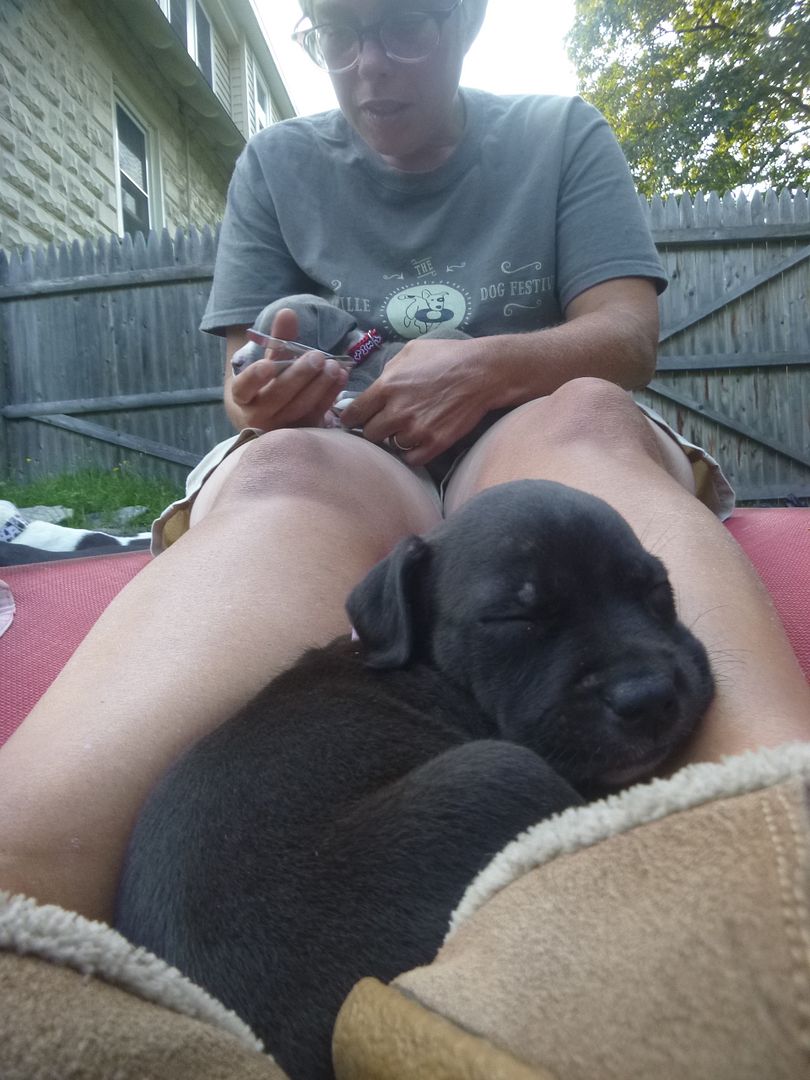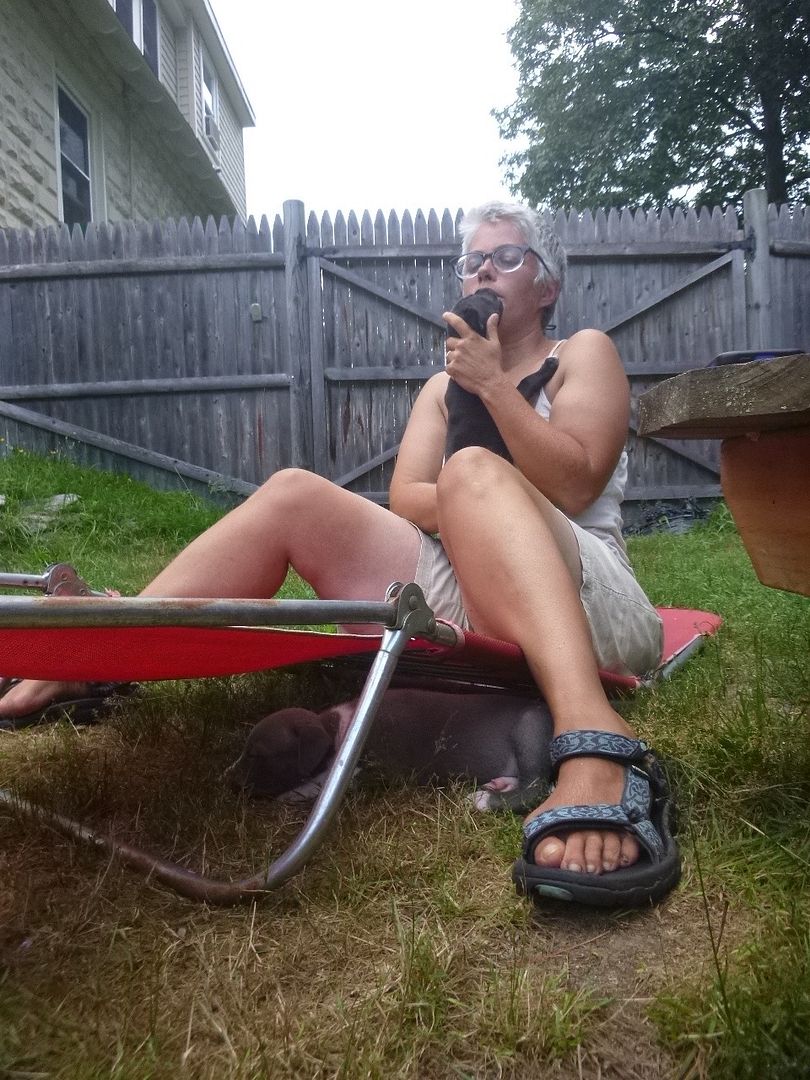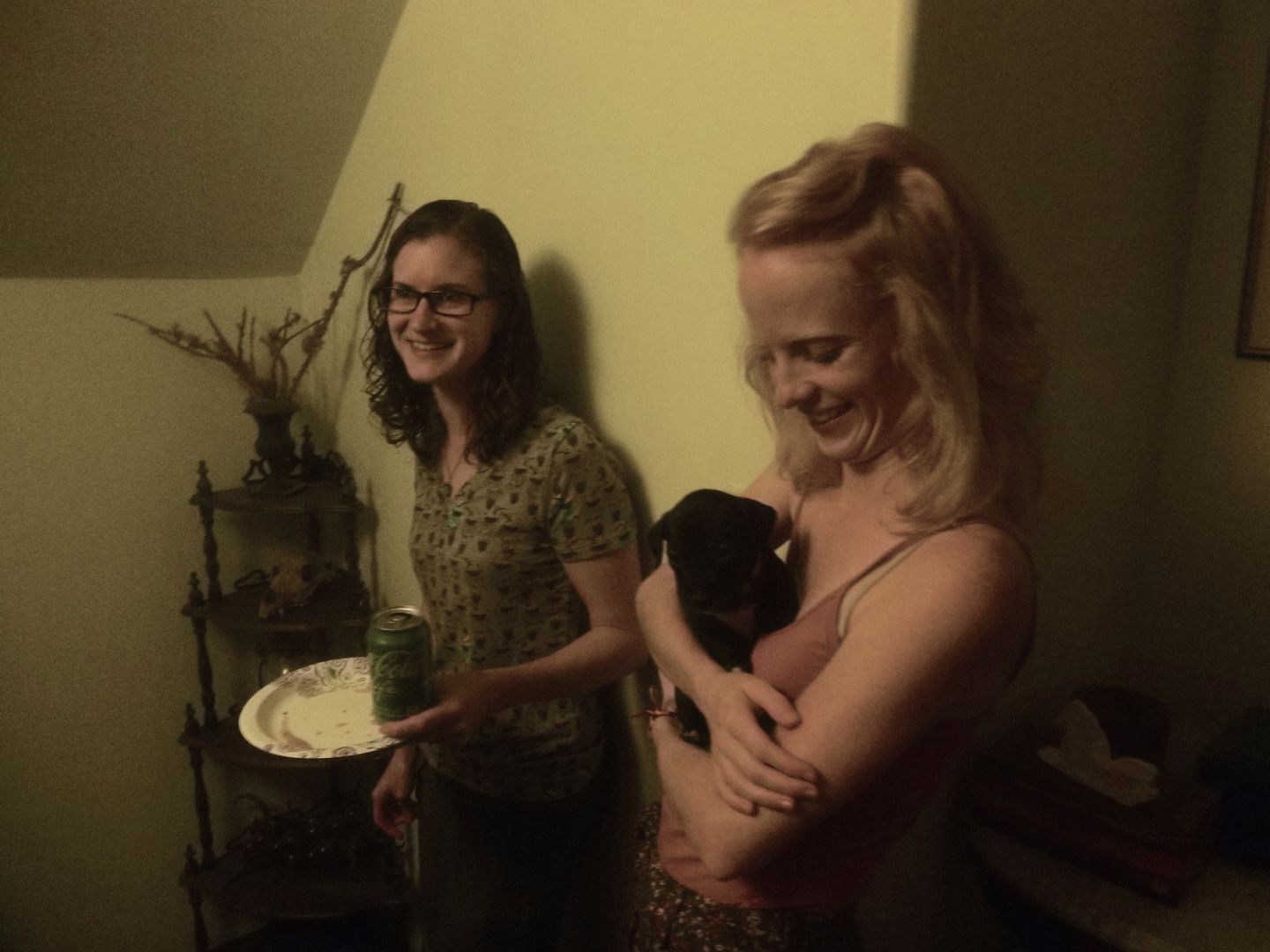 Here's my coworker Sarah and her friend Anna enjoying some puppytime.
Maggie trying to decide if she'll tolerate Stevie Wonder.
Current Music:

Jonathan Coulton - Nobody Loves You Like Me
Latest Month
December 2016
S
M
T
W
T
F
S
1
2
3
4
5
6
7
8
9
10
11
12
13
14
15
16
17
18
19
20
21
22
23
24
25
26
27
28
29
30
31