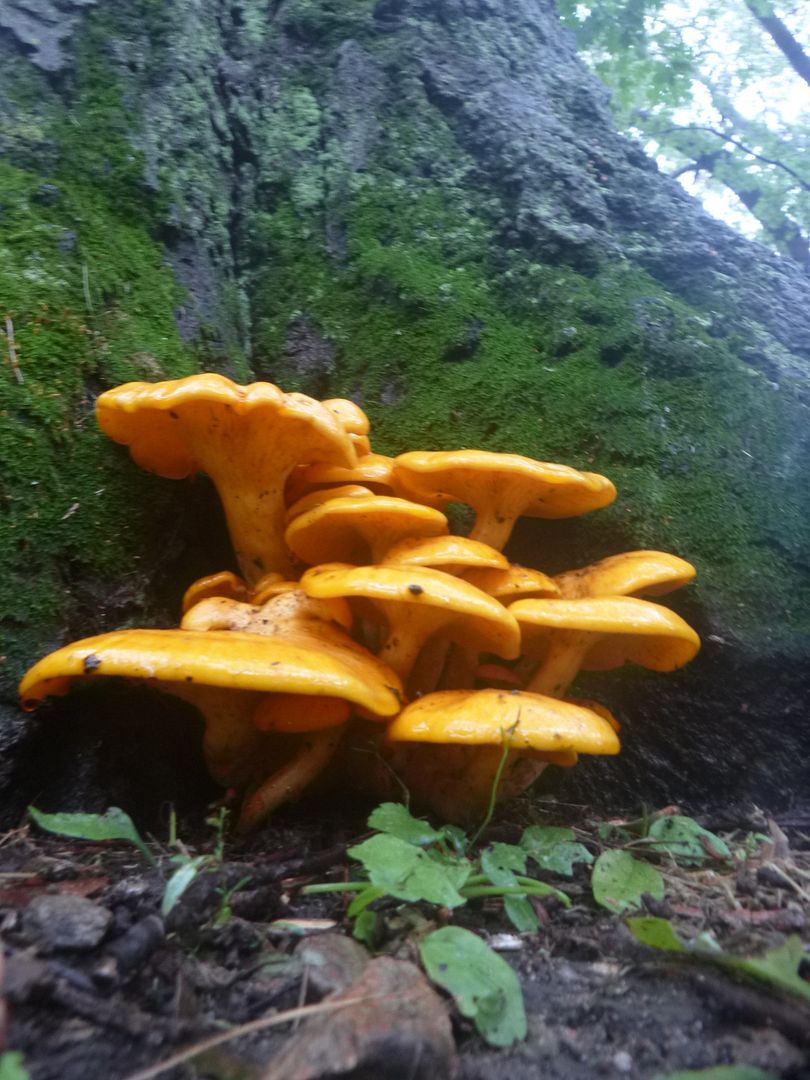 Jack-o-lantern mushrooms,
Omphalotus illudens
* are a beautiful species of allegedly bioluminescent fungi. I haven't seen the glow yet, but apparently they have to be very fresh and taken someplace very dark. The fungus that produces this mushroom feeds on dead and dying roots, sometimes roots which are completely below the soil level. This mushroom has the distinction of causing the most mushroom poisonings in my geographic region. This is due to the mushroom's color and decurrent (running down the stem) gills giving the impression that it is an edible chanterelle. It ain't.
* The mocking navel.
Current Music:

Firewater - Whistling in the Dark
Latest Month
December 2016
S
M
T
W
T
F
S
1
2
3
4
5
6
7
8
9
10
11
12
13
14
15
16
17
18
19
20
21
22
23
24
25
26
27
28
29
30
31