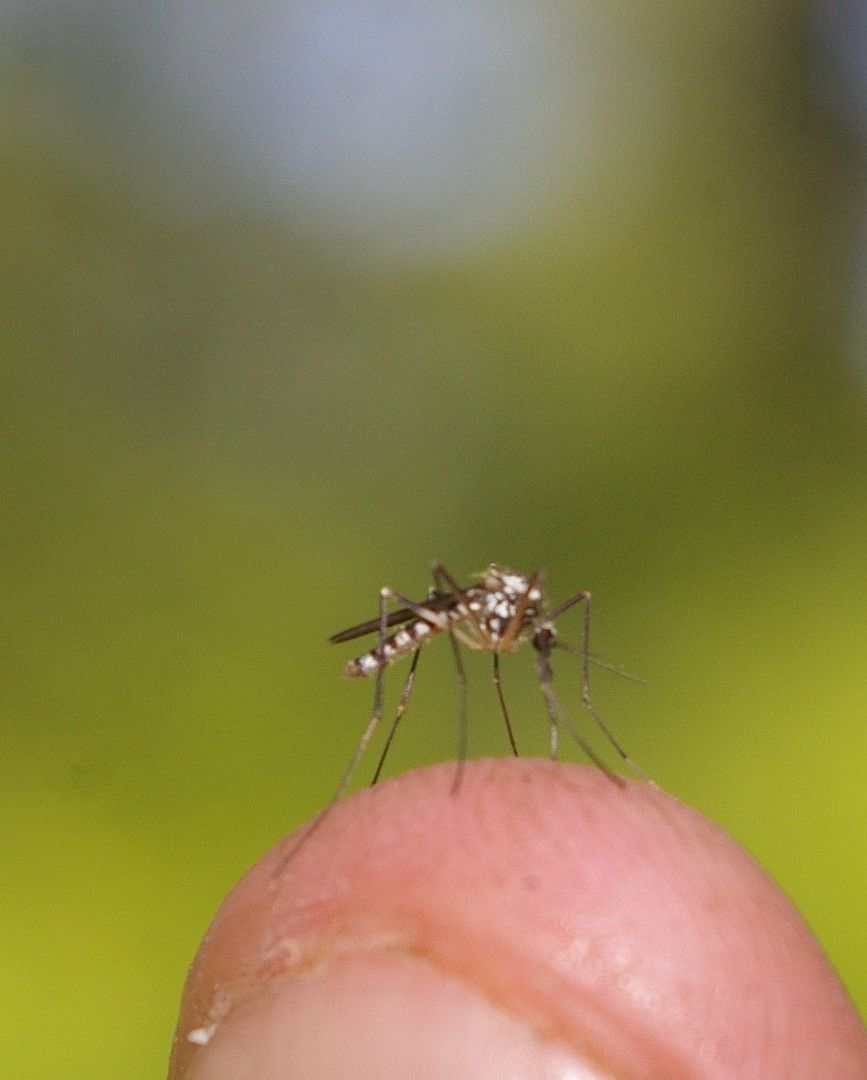 When someone asks, as they always eventually do, "why do mosquitoes exist?," they're really asking another hidden question. Because mosquitoes exist for the same reason all organisms exist: evolution provided adaptations to fit the available energy sources. Blood-suckers suck blood because blood is a liquid that can be sucked--the alternative is flesh-eating. Which is worse?
The hidden question is this "Is the natural world in balance?" The answer of course is no. Humans have proved to be so adaptable in such a short time, that we have thrown the entirety of the rest of the natural world out of kilter. We have spread to every corner of the globe, bringing our food animals with us. We have created vast climate-controlled structures to live in. We have dug deep into the earth to find energy trapped in hydrocarbons that have held onto it for millions of years, and released so much carbon dioxide into the atmosphere that we have changed the atmosphere and climate of the planet forever.
One of the most mundane activities of humans--the selling of goods between one land mass and another--has resulted in the spread of mosquitoes. In prehistory the mosquitoes would have lived in balance with their predators--the mosquitoes pushing their hosts gently toward fitness, the predators keeping them at a tolerable level. Moving mosquitoes around the world has brought these biting flies to land masses that never had them before, and brought multiple species to places that used to have only a few species. The shiploads of tires and other mosquito-moving industries did not bring along the predators of the mosquitoes. We ask too much of our native bats and dragonflies--there are simply too many exotic mosquitoes for natural controls to retake the balance.
The result is blood-borne diseases in North America bearing the names of regions in Africa. The result is the almost complete destruction of Hawaain bird diversity. The result is mosquitoes that bite in the daytime, that breed in dumpsters and dirty gutters, in densities that mock the equilibrium of the past. Why are there mosquitoes? Because there is blood to drink. Why are there so many god damned mosquitoes? Because human activity creates and destroys habitat in a way that rarely makes the world a better place.
Mosquito=little fly
Mosquito family Culicidae=family of little flies
Current Music:

Earth - Introduction
Tags:
Latest Month
December 2016
S
M
T
W
T
F
S
1
2
3
4
5
6
7
8
9
10
11
12
13
14
15
16
17
18
19
20
21
22
23
24
25
26
27
28
29
30
31