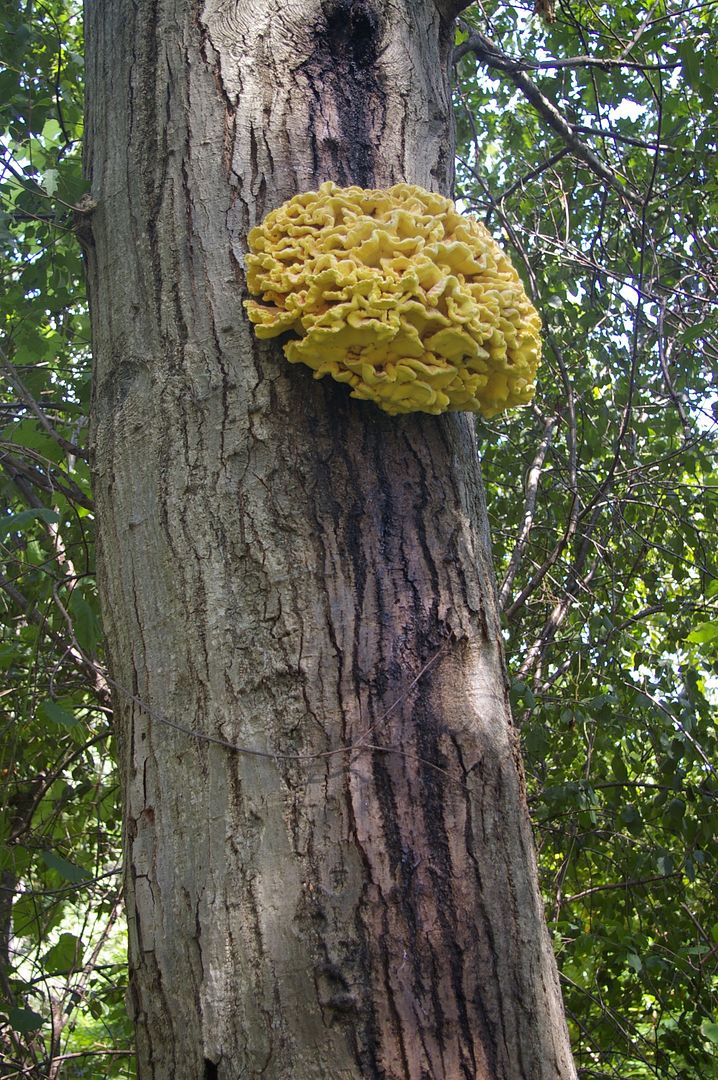 Some people don't like parasites, but what if the parasite is large and colorful and delicious? Many people seem to love
Laetiporus sulphureus
*, especially foragers who may scan forests looking for their beloved "chickens," perched high on an oak tree. The oak tree, if it could express a preference, probably would rather not have this fungus in its heartwood, breaking down hemicellulose and cellulose and digesting the results. By the time the mushrooms have appeared, the fungus has been in the wood for years. The fungus continues to feed even if the tree falls down and dies.
This species has the distinction of holding the record for most massive single mushroom--actually a fused collection of shelves--more than a hundred pounds. The forager who found it managed to cut some 70 pounds down to bring home.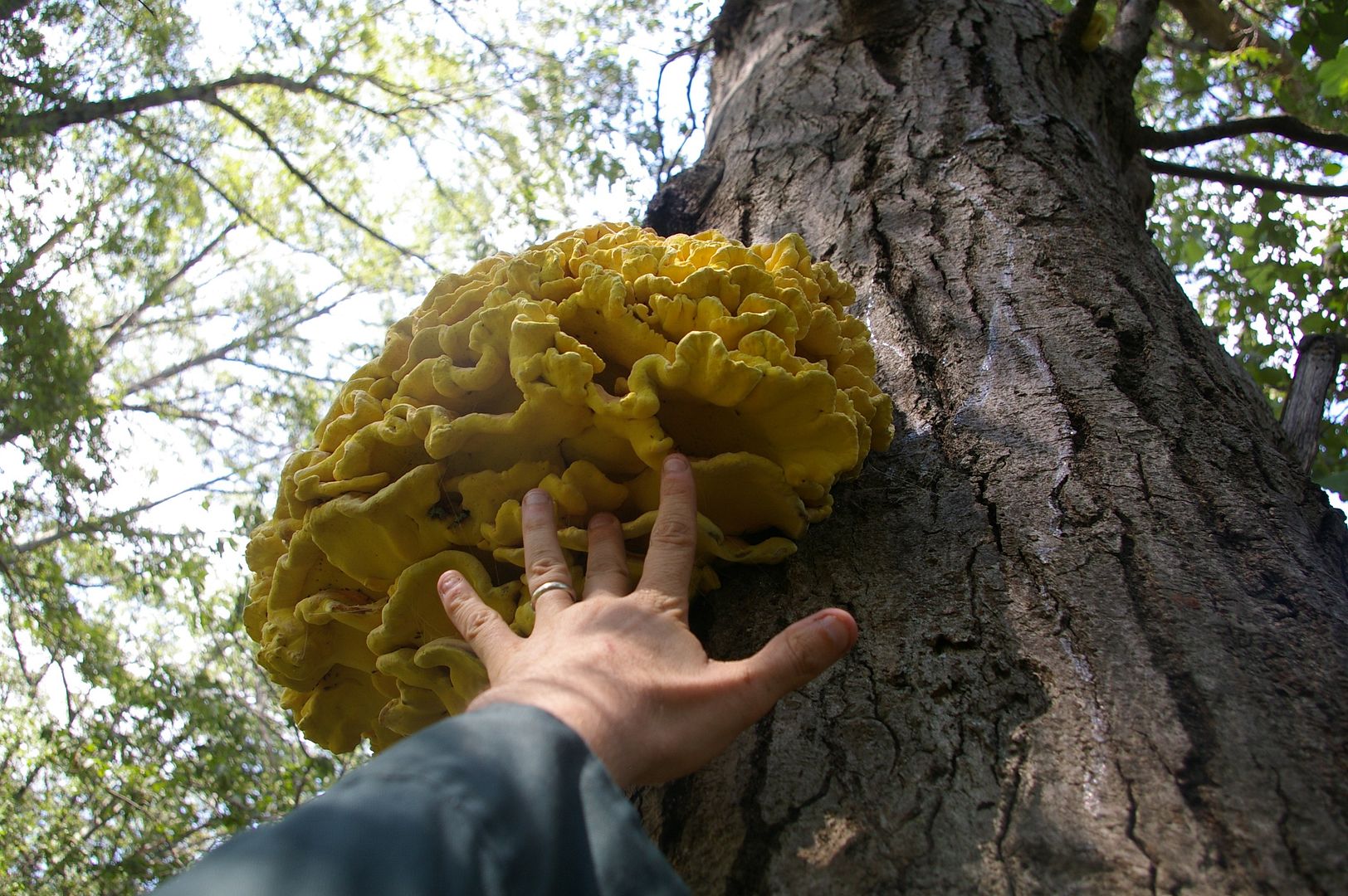 *
Laetiporus means with bright pores and sulphureus means the colour of sulphur.
Current Music:

Luscious Jackson - Under Your Skin
Latest Month
December 2016
S
M
T
W
T
F
S
1
2
3
4
5
6
7
8
9
10
11
12
13
14
15
16
17
18
19
20
21
22
23
24
25
26
27
28
29
30
31