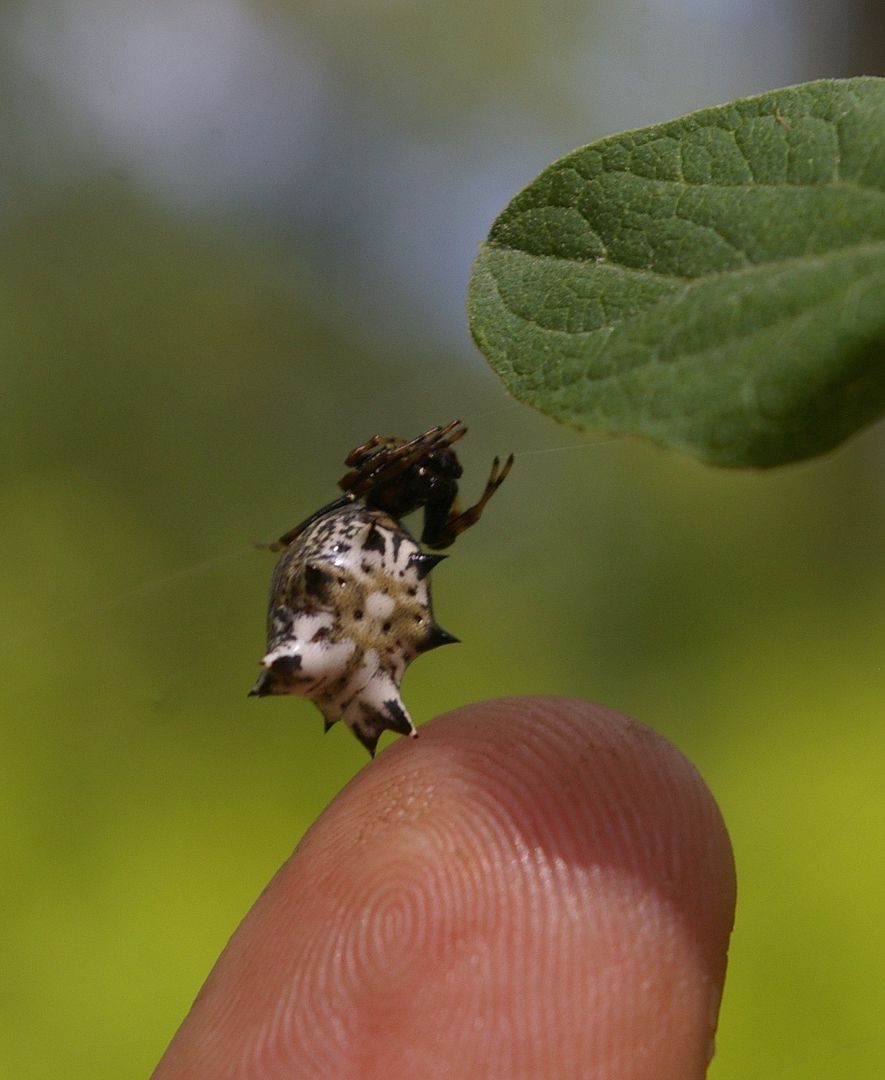 One of the greatest joys in my life is encountering a living thing I've never seen before. I smugly thought I knew basically all the spiders in the Boston area. Why had I never seen this gorgeous gem of an animal before? Most of the spiders I'm familiar with are adapted to hunting near human-altered microhabitats: path edges, windowsills, cellars, hedges.
Micrathena gracilis
* hunts in the shady understory of the forest, the kind of microhabitat that humans tend to reduce with their activities. Fortunately this spider can still be found along its extensive range, from Boston to Lake Michigan, south to Costa Rica. The distinctive spiny abdomen of the female appears to be visually protective, breaking up the spider's outline, while the color helps her blend in with the dappled light of the understory.
Her web is a dense orb angled to catch passing flies. Each night she consumes the whole thing (but for some structural threads) and rebuilds it each day. Males, as in most spiders, are smaller duller creatures, that lack the female's distinctive appearance and do not build webs.
* Slender
tiny goddess of weaving
.
Latest Month
December 2016
S
M
T
W
T
F
S
1
2
3
4
5
6
7
8
9
10
11
12
13
14
15
16
17
18
19
20
21
22
23
24
25
26
27
28
29
30
31