My dad and I were walking along the paved path at Millenium park in the roasting sun. The goldenrod along the path was crawling with these black beetles. Black beetles aren't much to write home about, I generally think, but I stopped to observe the unusual swarming behavior. Soon it became clear that these beetles were distinctively different from anything I knew well.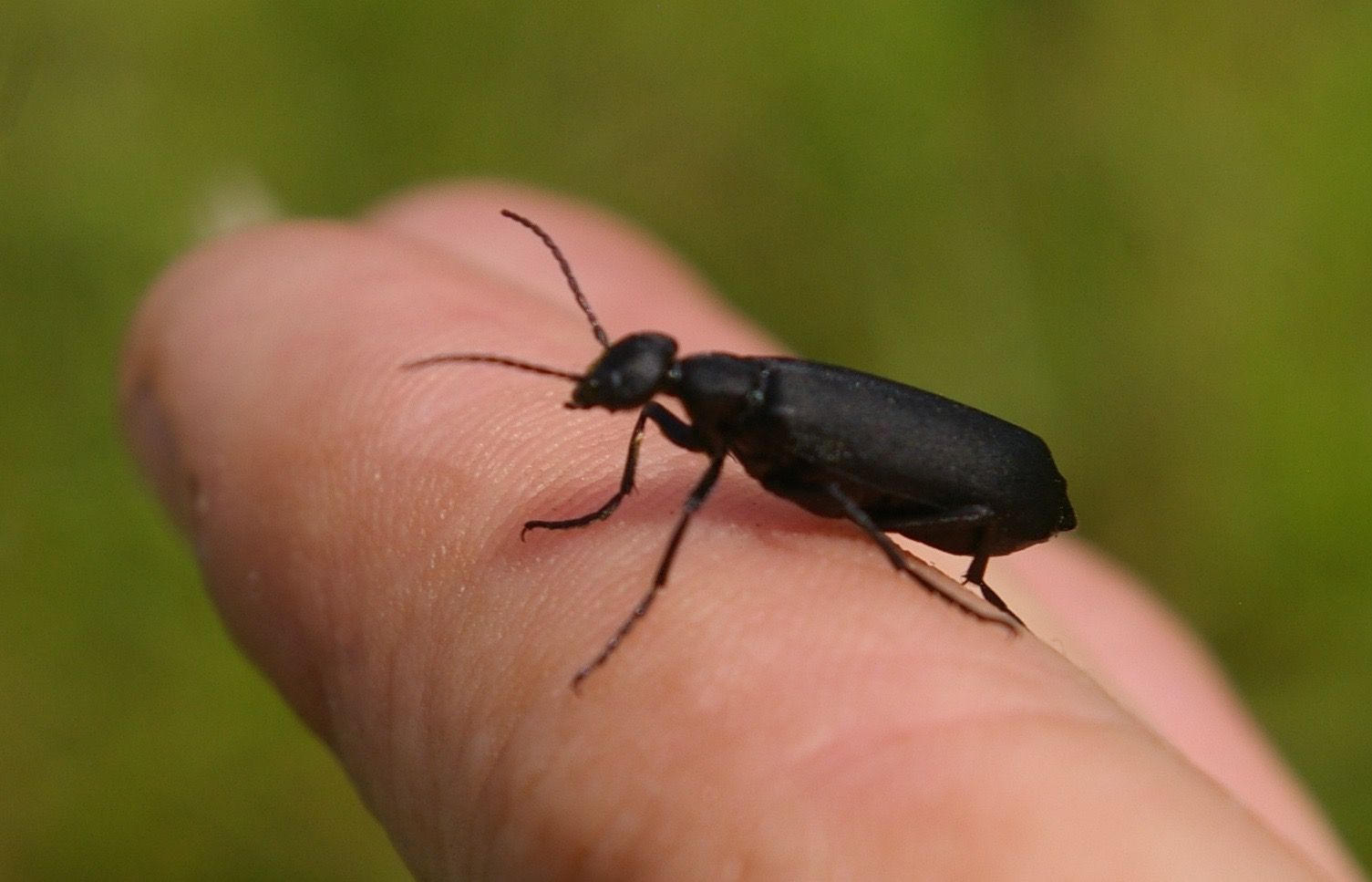 Naturally I let one crawl on me, to get a better angle for my photographs, and to give a sense of scale. When I submitted these pictures for identification, one expert suggested that I might want to refrain from handling them in future. This is a black blister beetle
Epicauta pennsylvanica
*, one of a group of beetles that can defend itself chemically--reportedly causing a blister on human skin. This species is known to gather on goldenrod and other plants in the aster family.
*
Greek epi 'upon' + caut 'burn, burning' (refers to toxic secretions of these beetles)
Current Music:

The Upper Crust - Hifalutin
Latest Month
December 2016
S
M
T
W
T
F
S
1
2
3
4
5
6
7
8
9
10
11
12
13
14
15
16
17
18
19
20
21
22
23
24
25
26
27
28
29
30
31